Why Are MTB Wheels So Expensive?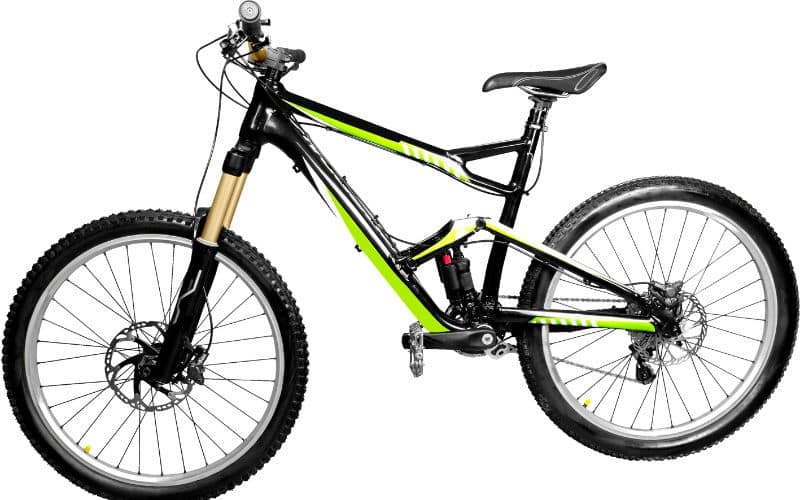 Mountain bikes have become more expensive in recent times.
While there is no uniform benchmark for expensive things, the cost of mountain bikes and MTB parts, especially the wheels, has been rising steadily.
Some MTB wheels can cost a few hundred dollars, while others can cost between $1500 and $3000.
The prices of MTB wheels have been rising steadily, and it has to do with the cost of the materials used to make the MTB rim. In addition, several innovations and improvements to mountain bike wheels have added to the cost of MTB Wheels.
Reasons Why MTB Wheels Are So Expensive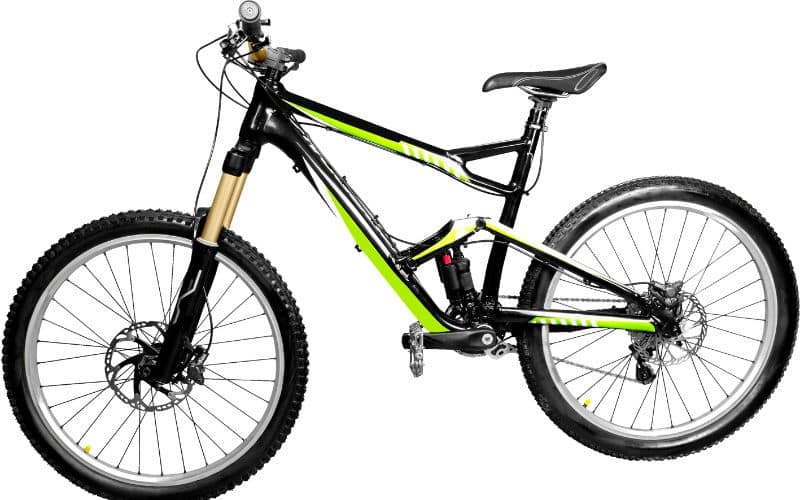 Several times, people compare the cost of car parts to those of MTB parts, and with the continuous increase in MTB Wheels, many bike enthusiasts do not know what is responsible for the price hike.
So, I'm going to list some reasons why MTB has become so expensive.
#1. Innovation In Tires And Wheels
Several improvements have gone to the tires and wheels of mountain bikes; this has increased the price of MTB wheels.
The outdated wheels, for instance, have been replaced with carbon fiber wheels which cost a whopping $2000. In addition, the carbon sheds off a lot of weight, making slow bikes faster.
These wheels are excellent for all trails and terrain, making cornering and maneuvering much easier.
But, as expected, these new wheels and other innovations are much more expensive than the older and outdated parts.
#2. Labor Cost
The process of producing MTB wheels is very demanding; the materials involved, such as carbon and aluminum, need treatment in their natural form.
And that requires highly trained professionals who must work several hours to get the job done.
Inevitably, their salary makes up a huge percentage of production costs. In addition, each professional needs to be paid, and their fees are not usually cheap.
All this adds up to the final selling price of the wheels.
#3. Limited Production Of MTB Wheels
When there is no competition in business, the main players have no incentive to lower their prices because the consumers have no alternative.
So, the industry leaders make the rules and the prices, and the buyers simply have to go with the flow.
#4. Increase In Demand
Demand and supply, this basic principle of economics, also affect the prices of MTB wheels.
They're expensive because there has been quite an increase in the number of people interested in mountain biking.
There are several reasons responsible for this trend.
The covid-19 pandemic was a wake-up call to many people who had no interest in getting hobbies to do so. 
The internet has also served in popularizing the sport. Biking has become more mainstream with YouTube videos and other social media like tik-tok and Instagram. Many bikers post their adventures on social media and increase awareness about the sport.
#5. Consumers' Disposition
As long as the sellers can sell their products to a willing consumer base, they have no reason to reduce the price of their products.
Besides, since mountain biking is not a mainstream sport, reducing the price will not necessarily increase the demand, so there is no reason why the manufacturers would lower the prices.
What Are The Best MTB Wheels?
Wheel upgrades are the most expensive upgrades you can make to your mountain bike, so you must be extremely careful when picking a wheel.
First, you must choose a wheel suitable for your size, weight, and riding style. Also, make sure that the wheel you go for is within your budget.
With a good pair of wheels, you will have better control over your bike, ride more comfortably and gain more speed on the trail.
These are some of the best MTB wheels on the market, and what's more? They're worth the money.
#1. Reserve 28XC
These wheels are good for cross-country biking and down-country bikers; the balance is comfortable and confident, and their lightweight is ideal for racing.
The 28XC is a light and snappy wheel. One advantage is that it dampens vibrations and makes rough terrain more sensible.
The wheel weighs 1321l, with a rim weight of 28mm, and constitutes carbon; the spoke count is 24. For this wheel, you can use tubeless-ready tires or clincher 29er tires.
#2. DT Swiss XMC 1200
These wheelsets are lightweight but very durable, the wheels are bright and light but still very responsive in rough terrain, and it is very easy to service the internal parts of the wheel.
Although the wheels are expensive, it is worth it and a benchmark for tough but light XC wheels. DT Swiss XMC wheels weigh about 1541 grams and are also of carbon.
The internal rim width is about 30mm, and the spoke count is 28. The tire options for this wheel are tubeless-ready and clincher 29er and 27.5.
#3. Hunt XC Wide MTB
The XC Wide MTB is not as expensive as other mountain bike wheels available on the market. And you can get good value for your money because the wheel is strong and light.
The wheelset is robust and suitable for the rowdy down country and has great after-sales support. However, it is made of aluminum which is not as stiff or light as carbon.
The wheel weighs 1,647g, its rim width is 25mm, and the spoke count is 28 for both front and back.
As a result, the wheelset is more suitable for cross-country riders and can handle very challenging terrain.
#4. Crank Brother's Synthesis E11
Although the wheel is expensive, it gives you value for your money.
The wheels have a huge performance advantage, it is suitable for rough terrain, and with these wheels, you'll have a noticeably better grip in severe terrain.
The front-wheel weighs 860g while the rear wheel weighs 1,020g; the rim width is 31.5mm for the front and 29.5mm for the tear.
Since rider preferences are different, it will not be easy to determine the best mountain bike or the best mountain bike wheels. But this should be a guide.
Conclusion
It isn't easy to select the best MTB wheels, especially as the really good ones are quite expensive. 
Mountain bikes and their components are not cheap, especially mountain bike wheels, because the materials used to make MTB wheels are expensive.
Additionally, paying the professionals needed to do the job costs a lot.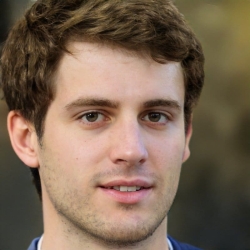 Latest posts by Josh Matthews
(see all)