Hiking in National Parks: Enjoying Hikes in Preserved Areas!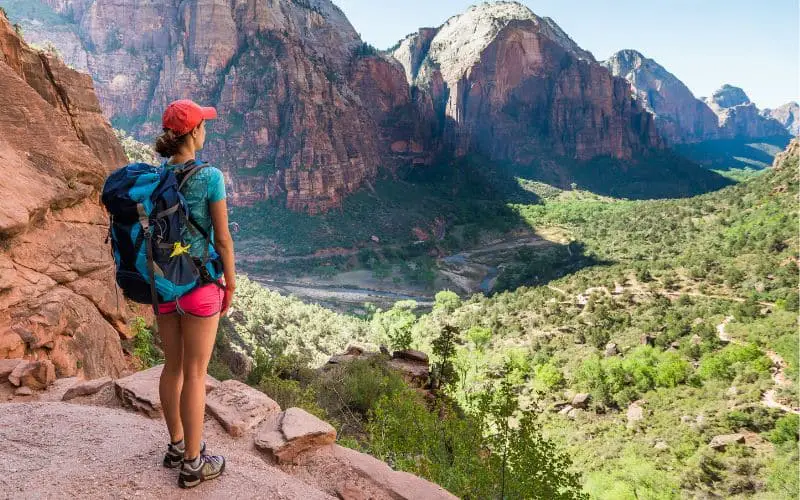 Hiking trails are inevitable in national parks; it is like a follow-come when national parks are involved. Almost all national parks around the world come with hiking trails. 
It is an essential component for exploring any national park because it allows hikers to access the park and get lost in the beauty of nature. 
The peaceful, serene environment is perfect for getting lost in thought. Hiking in national parks should be one of the world's wonders. 
National parks offer excellent hiking opportunities. Parks like the Rocky Mountain National Park, the Great Smoky Mountains National Park, and the Bryce Canyon National Park offer seemingly limitless trails for hiking enthusiasts. Of course, you can always add a national park to your hiking to-do list.
What is the hype about national parks all about? This article will examine all the possible angles and explain why hiking in national parks is a buzz and something to look forward to.
Can I Hike in National Parks?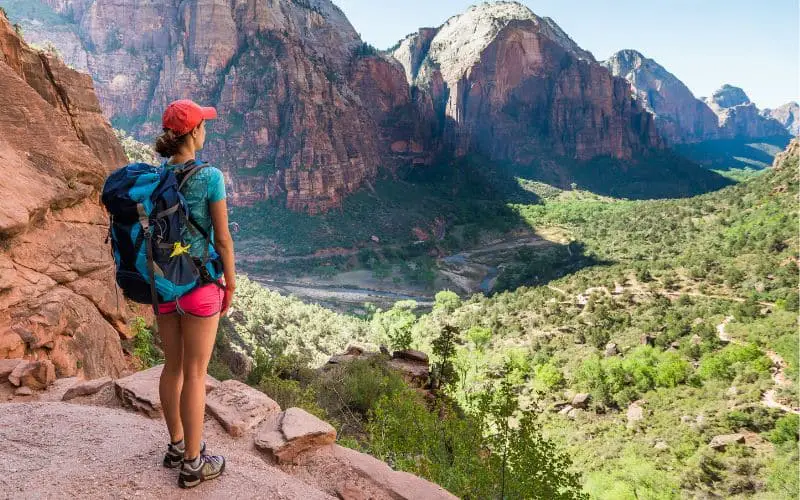 Yes, you can hike in national parks. Hiking is a major activity in all national parks around the country. 
The opportunities for hikers to tread various trails around the country are almost limitless. It's almost impossible for one hiker to tread all the trails in the States. 
Hence, if you want to hike, you must visit a national park in your region and purchase an entrance pass. 
Is Hiking in National Parks Worth It? What Are the Benefits?
If you're not convinced to leave your house and hit a hiking trail, this section is for you. 
Hiking isn't only a great way to explore nature but also allows you to improve your physical and mental health. 
Although it might not build your muscles as much as hitting the gym, it can improve cardiovascular health. 
Additionally, it strengthens your muscles and increases your body's flexibility. And with all parts of your body, frequent use of it creates endurance. 
Furthermore, hiking is a perfect outdoor activity to push your limits while exercising your body. Not only that, but it is a perfect way to reduce stress, boost self-esteem and improve your mood. 
Hence, hiking trails in national parks offer the best hiking experience possible. From challenging climbs to gentle strolls down the trail, you will find something that suits you. 
3 Best National Parks to Hike in the US
As with everything, you can't pinpoint the best parks to hike in the US. Some hikers might agree, but others won't. 
Hence, the national parks on this list may not resonate with you. However, they are a great place to start before hiking other national parks. 
Besides, there are over 420 national parks around the US, so you will surely get a trail that works best for you. 
Below are some of the best national parks you can hike:
#1. Rocky Mountain National Park
One of the most popular national parks in the US is none other than the Rocky Mountain National Park. The park boasts an impressive 350 miles of named trails. 
Hence, getting the perfect hiking trail won't be an issue. Besides, there's a reason it is the fourth busiest national park in the country. 
You can spend an entire day at Rocky Mountain National Park and not feel like leaving. The colorful scenery is full of life and energy. 
From the colorful wildflower patches to wildlife all along the trail. If it's your first time visiting the national park, exploring the famous Dream and Emerald Lake will be worth exploring. 
It's a 3.6-mile hike round trip, and you won't be bored throughout the hike. This trail takes you past four of the most stunning alpine lakes you may see in your lifetime.
If you hit the trip and have some fuel left in the tank, Lake Haiyaha might also be an excellent addition. Since you're already there, why not check it out?
However, if you're a more experienced hiker looking for a challenging trail, you can try Chasm Lake or the famous Sky Pond hike. This trail pushes you to your limits. 
Hence, only try this trail if you're an experienced hiker. 
A pro tip: since Rocky Park is often crowded, the best time to hit the trail is early morning before the sun peeks. 
While treading the trail of this national park, it's important to note that the safest times to hike this trail are during summer and fall mornings. 
Taking these trails in the afternoon is dangerous since the park often experiences thunderstorms. 
Furthermore, the park isn't safe to hike during the winter because of snowy conditions. The park is only an option in the winter if you have proper avalanche training. 
Thus, the best time to visit the Rocky Mountains is mid-June and early August. 
#2. Great Smoky Mountains National Park
If you're pursuing remarkable hiking spots, the Great Smoky Mountains is a peak destination worth considering.
Notably, this park ranks among the most frequented in the country, yet its trails often provide a serene escape from the crowds.
Of course, the most popular trails will have people all over them. But you can explore some hidden trails to avoid the crowd and take in the scenery. 
If you select the Great Smoky Mountains National Park, you can hike along the famous Appalachian trail. 
Furthermore, you will have the golden opportunity to visit an old fire tower and survey it yourself. 
Additionally, if you're an experienced hiker, you can push your limits and reach the top of the mountain. 
However, you must be mentally prepared to conquer the mountain. It is a challenging hike with an elevation gain of over three thousand feet in the first three miles. 
But if you can make it past these first three miles, the trail flattens out, and it becomes easier to tread. 
This trail isn't for the faint of heart, with a round trip of almost 12 miles. However, if you can make the first half of the trip, you will be taken aback by the amazing scenery. 
The mountain itself is amazing, but nothing you will see along the trip beats the view from the top. 
However, if you want a more popular hike in the Smoky Mountains, you can try out Mount LeConte. It has amazing scenery throughout the hike. 
Furthermore, you don't have to return on the same day. You can spend the night at the lodge at the top of the mountain while enjoying the mountain weather. 
Aside from the summit, the trail boasts some of the most breathtaking scenery, like Alum Cave Bluff and Inspiration Point. The hike is almost 11 miles round trip. 
#3. Bryce Canyon National Park, Utah
Check out Bryce Canyon National Park in Utah if the first two aren't hitting your hiking spot. This national park is one of the most colorful parks in the US. 
The national park features stunning towering red rock spires closely knit into canyons. 
Additionally, the park features some of the most beautiful landscapes out there. The landscape in this national park is straight out of this world. 
Bryce Canyon National Park has a lot of unique hikes. Some of the most unique trails in this national park include Queen's Garden and Navajo Loop. 
Regarding unique landscapes, none of the national parks on our list can come even an inch close to Bryce Canyon. 
The 8-mile Fairyland Loop Trail will be a perfect hook for you if you're an avid hiker. However, you can focus on the shorter Bryce Canyon hikes if you're a beginner. 
These hikes may be shorter, but you will experience the stunning landscape no matter your chosen trail. 
How Much Does It Cost to Hike in National Parks?
The beauty of national parks is that you can get an entrance pass that will serve you for the entire year. 
Hence, you can purchase an entrance pass; all you have to do is show your pass while entering any national reserve nationwide. 
Of course, there are technicalities to this rule. Certain locations may require paying for extra services you will enjoy while in the national park. 
Other than that, national parks have a universal rate for entrance passes. 
If you want a quick highlight of the prices you should expect when purchasing your entrance passes, please refer to the table below: 
| Type of Pass | Price ($) | Use |
| --- | --- | --- |
| Interagency Pass | 80 | It allows you to access more than 2,000 federal parks around the country |
| Annual entrance  | 55 | It's only valid for a year, and it gives you access to parks around the country |
However, if you don't want to purchase any pass but still enjoy a hiking trail, you can do so on November 11, Veteran's Day. 
Of course, there are other holidays where you don't have to show an entrance pass. However, they've come and gone already. 
Are National Park Trails Difficult to Hike?
It depends on the trail you choose to venture on. Certain trails are best for hikers who have experience navigating difficult hikes. 
However, if you want to venture on a difficult hike yourself, you can refer to the list below for a quick rundown of some of the hardest hikes in the States: 
Mt. Washington via Jewell Trail, NH
Highline Trail to Grinnell Glacier Overlook, MT
Half Dome, CA
Long's Peak, CO
South Kaibab to Bright Angel Trailhead, AZ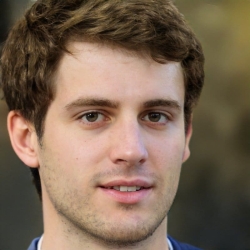 Latest posts by Josh Matthews
(see all)