How Many Hiking Trails Are in California? (6 Best)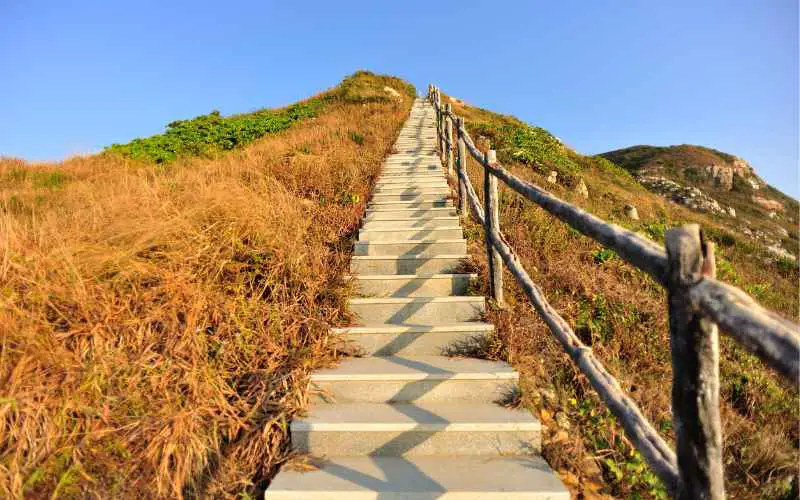 California boasts miles and miles on end of diverse, luscious, and scenic landscapes with fantastic hiking trails that are a dream come true for any hiker. 
So whether you are the type of hiker into mountainous coastlines, steep canyons, or serene green woods, the Bear flag state can more than accommodate your needs. 
But how many hiking trails are there in California? This article highlights many trails and where you can find them within the state. 
California has more than 200 hiking trails, with LA county alone having nearly 60. In addition, newer trails open up regularly, giving hikers more routes to explore. Some magnificent hiking trails include the Eaton Canyon trail, Lower Yosemite Falls trail (Yosemite National Park), Solstice Canyon loop, Bridge to Nowhere via East Fork trail, and so many more. 
In this article, I will list 6 of the best hiking trails in California and where to find them. I will also highlight the best times to hike in California and tips on what to avoid.
Furthermore, by the end of this article, you will know the most challenging and longest hiking trails in California. 
6 Best Hiking Trails in California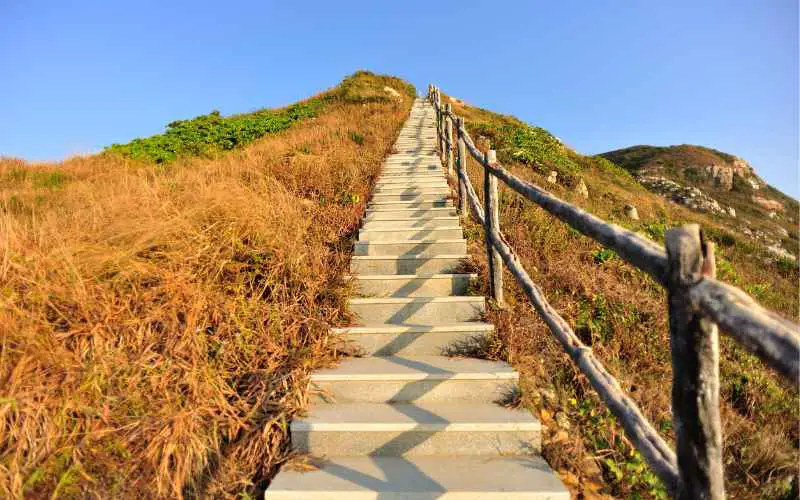 #1. Lower Yosemite Falls Trail
The trail is located within Yosemite National Park in east-central California, along the Western Sierra Nevada Mountain Range. 
The trail has an elevation gain as high as 60 feet with a distance of about 1.2 miles. 
Lower Yosemite is a fantastic hiking trail that features scenic views of the upper Yosemite falls at a specific elevation. 
The hiking trail runs through a forest and through Yosemite creek, where it opens up to the bridge, where you will find the majestic Lower Yosemite Falls. 
You can also take up time to explore the park as well. The famous Sentinel Dome and Giant Sequoia trees will take your breath away.
Here is a guide link that gives a broader detail of the itinerary within the trail, including a map and directions. Wear proper, well-threaded hike shoes to beat off slippery sections of the trail. 
Also, bring along a big can of drinking water. Avoid drinking water from streams or brooks along the trail; it is very unhealthy. 
#2. Mount Shasta Trail
Mount Shasta is a perfect spot for Mountain trail hike lovers. The serene atmosphere and beautiful picturesque views of Mount Shasta make this hike worth embarking on. 
And not so easily forgettable. Numerous hikers come to Mount Shasta for various adventure reasons. Some go for the thrill and challenge of summiting the mountain's peak. 
At the same time, others go to explore the region's beautiful and spiritual natural landscape. 
The region also features less strenuous hiking trails that average hikers can take advantage of and explore. Mount Shasta's most famous hiking trail is the Gray Butte Trail. 
The trail sits above 7000 feet in elevation and takes about 3-6 hours to complete the trip. It begins at the Panther Meadow Campground and progresses to the lower Panther Meadow. 
The trail cuts through a natural forest and ascends further up to the upper peak of the Gray Butte trail. Meanwhile, hikers enjoy stunning mountain views and splendid greeneries along the way. 
It is essential to know that the trail can only be accessible from late June until late October or November. 
#3. Tahoe East Shore Trail
Tahoe East Shore trail borders the stunning Lake Tahoe. The trail rises as far up as 145 feet and spans 2.6 miles of pristine landscape. 
The trail faces the eastern section of Lake Tahoe and, as such, gives hikers breathtaking upfront views of the lake as the hike progresses. 
The trail is also great for bikers and other outdoor activities hike enthusiasts might have in mind. 
Exploring the trail in the summer is best when you can take in sunny views of the lake's coastline and lounge around its sandy shores before proceeding with the hike. 
#4. Eaton Canyon Trail
The Eaton Canyon trail is easily accessible for hikers. It has an elevation gain of 310 feet and a length spanning 1.4 miles. 
The trail is within the Eaton Canyon Natural park. It cuts across vast oak forests and woodlands. 
This guide link offers a detailed trail itinerary featuring a difficulty-level range compass, a trail map, and an elevation profile. 
#5. Upper Yosemite Fall Trail
The Upper Yosemite Fall Trail has the highest elevation spot on this list. It's located in Yosemite National Park and has an elevation gain of about 3219 feet high. 
It is also home to one of the tallest waterfalls in America and the tallest in North America. This hike is also one of the most difficult among the others on this list. 
The trail spans about 7.6 miles across rocky terrains, which adds to the hike's difficulty. You must carry plenty of water and come fully kitted with proper hiking gear. 
However, the hike does have its unique perks. Hikers get to enjoy scenic landscape views of the iconic Yosemite valley as well as the Yosemite waterfall. 
#6. Solstice Canyon Loop Trail
The Solstice Canyon Loop Trail spans more than 4 km wide. Located in sunny Malibu, this Solstice Canyon loop is among California's most beautiful hiking trails. 
The trail has an elevation gain of about 770 feet.
Hikers are in for a treat as the trail cuts through luscious riparian woods, with scenic views of the ocean and occasional sightings of ancient stone ruins. 
One is the oldest stone building in Malibu. Here is a complete trail guide with detailed information about the hike, a full-view map, and directions. 
What Is the Longest Hiking Trail in California?
The Pacific Crest trail is the longest hiking trail in California. It spans roughly 2653 miles and has an elevation gain as high as 420,880 feet. 
Its highest point is the "Forester Pass." The Pacific Crest trail cuts across 25 national forests and seven national parks.
A few of these parks include:
Yosemite National Park
Kings Canyon Sequoia Park
Crater lake
Aside from its majestic length and grandeur, the Pacific Crest trail also features exquisite scenic views of various landscapes. 
The southernmost parts boast pristine pine forests, desert shrubs, cedar, hemlock, and lots more. Hikers will occasionally spot bears, deer, and elks along the trail. 
Pacific Crest trail is also notable because it is California's only border-to-boarder hiking trail. The trail stretches from the US/Canada border down to the US/Mexico border. 
The length makes it the second-longest hiking trail in the United States. Hikers can carry out many activities on the trail, from horseback riding to trekking. 
The trail has its risks and hazards. Hikers are prone to altitude sickness, dehydration, venomous snakes, hypothermia, landslides, mountain lions, and many more. 
Ensure to stick with the company of hikers you're touring with, do thorough research about the trail, study maps and buy proper hiking gear before setting out. 
Below is a table that lists several other hiking trails across California and their locations:
| Hiking Trail | Location |
| --- | --- |
| McWay Waterfall Trail | Big Sur |
| Sea Lion Point Trail | Point Lobos |
| Boyscout Tree Trail | Redwood National Park |
| Lost Palm Oasis Trail | Joshua National Park |
| Pomo Canyon Trail | Sonoma Coast State Park |
| Cowles Mountain Trail | San Diego County |
| Runyon Canyon Trail | Los Angeles County |
Which Is the Hardest Hiking Trail in California?
The Iron Mountain hike trail is arguably the toughest and one of the most dangerous hikes in California. 
The trail is located in San Gabriel county. It has a 7247 feet elevation gain and spans 13.5 miles. Iron mountain is relatively isolated and can be grueling even for experienced hikers. 
The steep slopes and loose gravel can be a barrier, coupled with little shade throughout the route. You will encounter streams or wet regions at certain spots. 
However, it depends on the particular time of the year you embark on the hike. The streams usually dry up from November to January. 
You will also encounter specific areas with steep inclines, as much as 70-degree grades, that can cause you to slip if you aren't careful. 
Thorns and Yucca plants with sharp pointy leaves also line the trail. Therefore, you should wear thick pants when hiking this trail. 
The iron mountain does, however, boast of a very fulfilling 360-degree view once you get to the summit. 
When Is the Best Time to Hike in California?
The best time for hiking in California is from September to November. 
Within this period, the weather is favorable enough for hiking, and the trails are also dry enough, so slipping incidents will be rare. 
Also, this period is when most people are free from work due to Thanksgiving and labor holidays and can take up leisure activities such as hiking. 
Although this period is also prone to wildfires, sticking to desert and mountain trails might be safer. 
It is important to note that the best time for hiking in some regions within the state can differ. For example, the best time for hiking in areas such as the Sierras is from July to September. 
FAQs
How Tall is Iron Mountain in San Diego?
Iron mountain peaks at 2696 feet. Iron mountain trail, however, has an elevation gain of 2601 feet. 
What Are the Three Big trails in the United States?
The three big National Scenic trails in the United States are The Pacific Crest, the Appalachian Trail, and the Continental Divide. 
Which State in the United States is the Best for Hiking?
The top 3 states for hiking in the United States include Maine, Alaska, and California.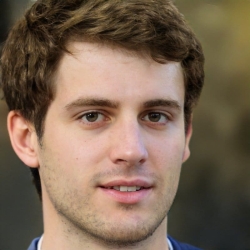 Latest posts by Josh Matthews
(see all)