Where is Hennops Hiking Trail? (All You Need To Know)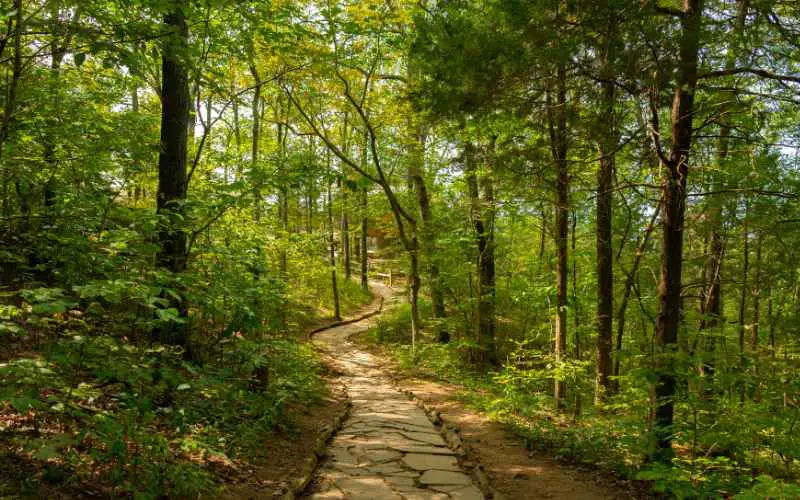 Do you want the best hiking experience but wonder if Hennops hiking trail will be a good fit? Have you been planning your hike at Hennops but need to know what clothes would be best?
This article discusses all you need to know about hiking on the hennops trail. Let's start by identifying the location of this infamous trail. 
Hennops hiking trail is between Johannesburg and Pretoria (only about a 45-minute drive from Hennops). While the Hennops trail is just in the province of Gauteng, its exact location is at Hartebeespoort. Therefore, you would only have difficulty getting there for hiking and returning home the same day if you stayed in another country.
I've prepared this guide to help you with all the information you'll need to plan your hiking at Hennops hiking trail. 
How Long Is the Hennops Hiking Trail?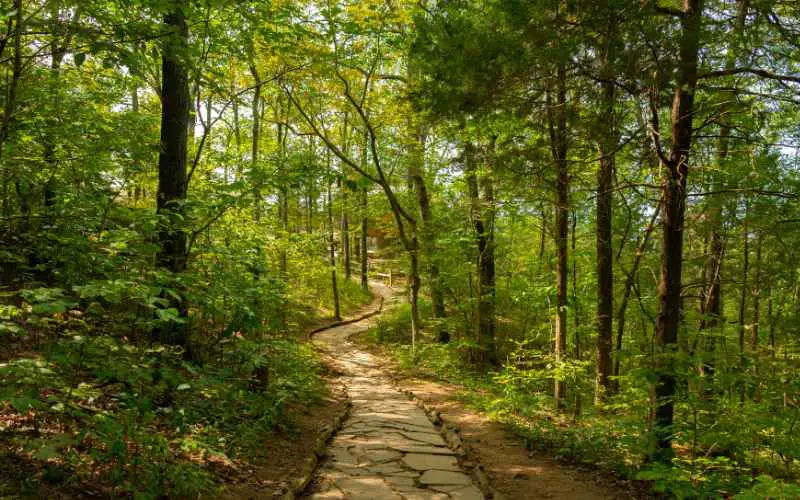 Hennops Hiking Trail takes about 3-6 hours to complete if you're hiking, birding, or running. On average, Hennops Hiking Trail is 10km.
Hennops Trail consists of three trails that take off from the Hadeda camp and meander at the end into the surrounding mountains. These trails include Zebra, Dassie, and Krokodilberg trails.  
The Zebra, Dassie, and Krokodilberg trails have different lengths and, so, different hours to complete. 
Also, knowing how long it'll take you to run on Hennops Trail depends on the trails you choose (Zebra, Dassie, or Krokodilberg).
This table describes some specifications of the Zebra, Dassie, and Krokodilberg trails of Hennops Hiking Trail. 
| Features | Zebra Trail  | Dassie Trail  | Krokodilberg Trail  |
| --- | --- | --- | --- |
| Distance | 5km | 2km | 10km |
| Duration | 2 hours | 2 hours | 5 hours |
| Elevation Gain | 110m | 70m | 400m |
| Degree of Difficulty | Average | Easy to Average | Difficult  |
Moving on, Hennops Trail is a magnificent hiking, running, and birding site that gives an unforgettable experience to its explorers.
Visiting the Hennops Hiking Trail would be one of your best decisions. 
How Much Is the Entrance  Fee at Hennops?
The Entrance Fee at Hennops Hiking Trail is different for all age groups. The prices also depend on the type of trail you choose to hike on.
Therefore, depending on the trail types at Hennops Hiking Trail, these are the prices for each age group. 
#1. Hiking Trails
For all Hiking trails, the Entrance Fee is R100pp for adults and R50 for school children.
#2. Mountain Bike Trails (MTB) Trails
The MTB trails are cheaper than the main hiking trails. For adults, it costs R80, while for school children it's R50.
#3. Hiking and MTB Trails
You'll pay more if you want a combined experience of Hiking and mountain bike climbing. The entrance fees for adults and children are R100 and R50, respectively.
#4. Off-road Trails 
The Entrance Fee for two people and a vehicle go for R250. However, if you have more than two people, it will become R50pp.
You can check the Hennops website for additional information on the Entrance prices.
Is the Hennops Hiking Trail Difficult to Hike?
The difficulty of Hiking on Hennops Hiking Trail depends on many factors. So while someone else might experience it and say it's hard, it may be different for you.
However, in this section, we'll be looking at a few factors that can determine the ease or difficulty of your Hiking experience on Hennops Trail. 
#1. Weather
This factor is the first thing you'll have to consider before deciding to go hiking on the Hennops hiking trail. During sunny days, no matter what you do, Hiking the trail will be difficult for you.
Plan your hiking for the winter period (December). That's because, during periods like that, it won't get sunny and so, making the experience less tiring.
However, if it isn't comfortable for you to go during the winter periods, you can take some stuff to ease the effect of the sun. 
They include;
Sun shades 
Hat
Water bottle/flask
#2. Trail
Hennops hiking trail has different trails that offer hiking experience at three levels; easy, average, and challenging. 
That way, you'll have options to pick the trails you'll be comfortable with. The reason why Hennops offers those options is to eliminate quick exhaustion.
Also, do's and don'ts at Hennops Hiking Trail are in place to help you enjoy your Hiking experience.
If I were you, I'd pay attention to these rules for easy and enjoyable hiking, running, or birding experience at Hennops.
This table enumerates the dos and don'ts at Hennops Hiking Trail. 
| Dos | Don'ts |
| --- | --- |
| Ensure to have your hat, comfortable backpack, and shoes for hiking. | Babies and baby strollers aren't allowed on trails. |
| Ensure you take your water bottles, as there aren't water points on the trails.  | No smoking on trails. |
| 1-2 liters of water every two hours is essential.  | Avoid drinking alcohol on trails. |
| Choose the trail that's best suitable for you. | Music isn't allowed. |
| Remember to carry some cash just in case cards don't work.  | Singing at the top of your voice isn't allowed. |
| | Don't tamper with trees, rocks, or other properties on trails. |
| | Don't litter the trails. |
What Are the Unique Features of the Hennops Hiking Trail?
Hennops Hiking Trail has beautiful features and properties that distinguish it from other popular Trail types. 
These features can be a decisive factor as to why you'll want to visit Hennops. In addition, as a photographer, you'll find some usefulness in visiting this magnificent Trail site.
Now, let's discuss the Unique features you'll find at Hennops. 
#1. Cable Car
The cable car is one of the many unique features of Hennops Hiking Trail that I love. It helps to convey you from one point on the trail to the other.  
#2. Bridge
Hennops Hiking Trail has a beautiful bridge that has a 2X suspension architecture. 
The bridge doesn't just come with a magnificent design but is strong enough to convey as many people as possible. 
#3. Beauty Scenery 
Hennops Trail has a great view, and that's one of the reasons why it's the perfect Hiking site for me.
Hennops trail developers were sensitive enough to know that you'll appreciate a great view as you go hiking. 
So, be sure that while hiking at Hennops, you'll find spots to stop at because of their great views. 
#4. Caves
If you're an archeologist or an enthusiast of archeology, you'll find this feature of great importance. That feature alone is why you'll want to visit Hennops Hiking Trail. 
#5. Historical Sites
To top up the list, Hennops Trail has some sites that retain historical sites. 
A typical example is an old hospital at a particular spot in the trail, used during the Anglo-Boer war during the early 1900s.
Hence, apart from planning a hiking experience at Hennops Hiking Trail, you can go for site-seeing and documentation.
When Is the Best Time to Hike at Hennops?
The best time to hike at Hennops is in the morning when the weather is less harsh. However, you should start at 7 am or even earlier to meet up.
Hennops Trail is a popular site for hiking and camping; hence, going late will mean not finding space.
Also, hiking during cold times of the year is advisable, and I'll tell you why. Hennops hiking trail has little or no shade, which means you'll want to go on days when it's not so sunny.
You may be wondering about the opening schedules of Hennops to help guide and plan your visit. 
The table below gives a breakdown of the opening hours at Hennops based on the month of the year.
| Time | Days | Opening Time |
| --- | --- | --- |
| April to September  | Weekdays, weekends, and holidays | 7 am |
| October to March | Weekdays, weekends, and holidays | 7 am |
I recommend taking these materials with you when you hike at Hennops on sunny days. 
Sunscreen
Sun shades
Hat
A lot of water (>2 liters/2 hours)
Nibs and snacks
Cash
What Should You Wear for Hiking at Hennops?
The appropriate clothing you'll need to wear when going to hike at Hennops will depend on the state of the weather. 
If it's summertime, you know there'll be a lot of sun, so you'll need clothing that protects your skin from the sun.
If you're going to hike at Hennops hiking trail during winter or cold seasons, wear something to keep you warm. You'll also need to take stuff that isn't too heavy, so you don't get tired quickly.
Hennops trail offers very little shade, so you must take a lot of water. Ideally, there should be at least two liters of water every two hours per person.
Here are some of the things you must remember to carry along while going out to hike at Hennops. 
You'll need comfortable clothing to keep you warm when it's cold or shield you from the sun when it's cold.
You'll need comfortable shoes that won't hurt your feet while hiking. 
Never go hiking at Hennops without a hat.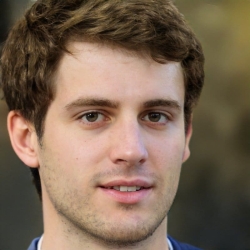 Latest posts by Josh Matthews
(see all)