Best Hiking Trails in the World and USA!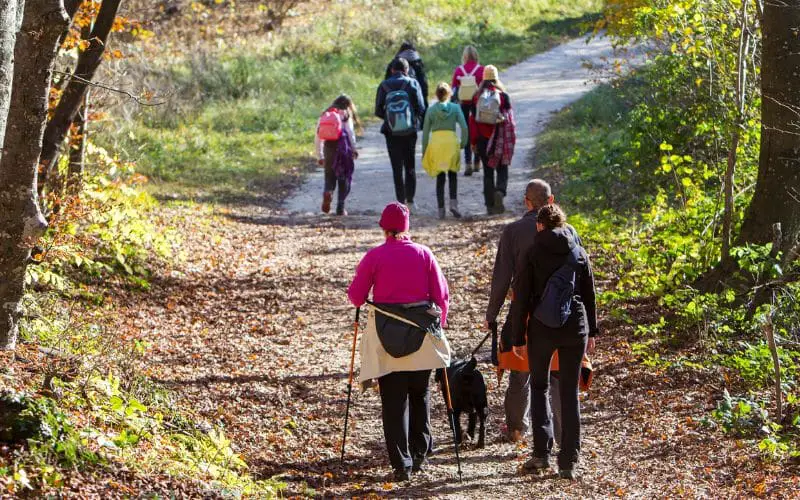 As a worker, when you get a work break, relaxing and clearing your head may be an excellent option, at least for a while.
You may consider taking a tour to view the scenic views and terrain worldwide. You don't need to be an experienced hiker to take this trip.
As a newbie or experienced hiker, having firsthand information about the best hiking trails can make your trip worthwhile. So, what are the best hiking trails out there?
The Appalachian Trail along Georgia to Maine, the West Coast Trail in Canada, and the popular John Muir Trail in California are some of the best hiking trails. There are great trails worldwide for you to explore, irrespective of your country. From France, Canada, Iceland, and Italy, there's a hiking trail for you to take.
In this article, I will take you worldwide on some of the best hiking trails to make your next hiking trip memorable. You'll know which trails are best for you as a beginner.
Determining your next hiking trip will be a piece of cake by the end. Discover some of the best hiking trails and explore the world's hidden gems on your trip.
6 Best Hiking Trails in the US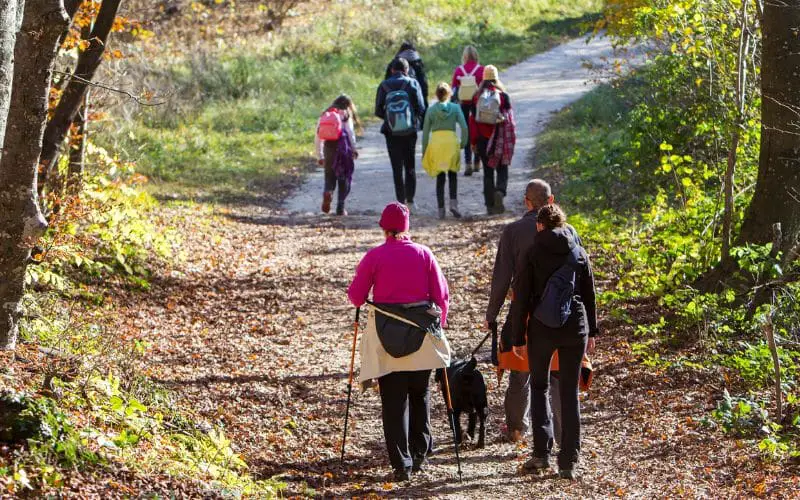 The US has some of the most stunning and diverse landscapes worldwide, offering various hiking experiences for all skill levels.
Here are 6 of the best hiking trails in the US:
#1. The Appalachian Trail
This hiking trail is one of the top hiking trails in the US. Going on a hiking trip on this trail can take 4-6 months to complete.
The Appalachian trail spans 2,190 miles from Georgia to Maine, and this iconic trail takes hikers through beautiful forests, mountains, and picturesque valleys. 
With its challenging terrain and breathtaking scenery, the Appalachian Trail is great if you are an avid hiker. To go on this hiking trip, you should do it around March to October.
If you have a couple of months off to explore the world or do some soul-searching in the US, the Appalachian trail is for you.
#2. John Muir Trail
The John Muir Trail is in California, and on this trail, you get to pass through three of the best national parks in the state. The trail hike of 211 miles should take 15-21 days to complete.
The best time to take this trip is from July to October to escape the snow. You will discover great views like the lakes, alpine meadows, and sequins along the trail.
Pack and plan well for this hiking trip, as restocking your supplies may be challenging because of the vast wilderness on this trail. Aside from that, you should have an enjoyable experience.
#3. Tonto Trail
This trail in Arizona will allow you to tour the Grand Canyon National Park and should take 4-6 days to complete. 
When taking this hike, you should be careful with the water as getting a suitable one might be difficult. Plus, when you do get it, treat it to avoid contamination or heavy metals.
#4. Observation Point Trail
If you want to take a day trip to enjoy the scenic nature views, then this hiking trail is one you should check out. 
It is a stressful 8-mile round trip as you climb from the canyon floor uphill 2000ft. On this trail, you can view the Echo Canyon and the stunning white cliff.
#5. Tillamook Head Trail 
This Tillamook head trail, located in Oregon, is a trip that should take about half a day to complete and isn't a difficult trail to hike.
#6. Pacific Crest Trail
This trail spans 2650 miles, stretching from the Mexican border to the Canadian border. 
It offers the opportunity to experience the beauty of the West Coast, from the Mojave Desert to the stunning peaks of the Sierra Nevada and Cascade Mountains.
For a challenging multi-day hike or a shorter day trip, the US offers a wide range of hiking trails that satisfy any outdoor enthusiast. 
Lace your boots, pack your backpack, and explore the best hiking trails the US offers.
Top 10 Best Hiking Trails in the World
Regarding the best hiking trails in the world, countless options will take your breath away. These trails offer unparalleled beauty and adventure, from snow-capped peaks to lush rainforests. 
Here are 10 of the best hiking trails in the world
#1. West Coast Trail
If you are around Vancouver Island, Canada, or want to take one there, this is a hiking trail you can take. The 46.7-mile hike will be strenuous and take 5-8 days.
Along this trail, you will scale ladders and walk through rivers and muddy paths. This trail is known for its history, scenery, and nature. 
You get to see sightings of wildlife on the hiking trail, like sea lions, grey whales, black bears, cougars, mink, sea colonies, etc.
Hiking along this path requires proper planning, so you best book ahead at the beginning of the year to save you a spot.
#2. Mount Kilimanjaro Trek
This hiking trail in Tanzania should take 6-7 days to complete this 37-mile trek. You know this mountain to be the tallest one in Africa, and as such, it is a difficult but rewarding trail to follow.
So, if you're adventurous and aren't afraid of heights, this is one place to hike to take in the views the trek offers.
You get to travel through different ecological zones on your trek. This trail is great for people with hiking experience as it is challenging.
#3. Half Dome
You can take this 14-16 mile hike across Half Dome in Yosemite National Park, California, in a day. This trail isn't for you if you are an experienced person because it is a challenging hike.
You should be prepared and be in shape to take this hike. You'll need a permit to take this hike and see the views of Nevada and Vernal Falls.
The best time to take this hike is before sunrise, so you have enough time to take the hike and enough return time.
#4. Inca Trails
One of the best hiking trails in the world is the Inca Trail in Peru, which should take about four days. Although you require a permit is required for hiking this route.
Here are the pros and cons of using a permit to hike Inca Trails.
| Pros | Cons |
| --- | --- |
| A permit reduces the number of hikers and preserves the trail's natural beauty and history. | It requires planning, or else your preferred date might be unavailable. |
| To ensure the culture and heritage remain intact. | It can be expensive to purchase, combined with travel costs. |
| To manage the crowd and ensure their safety. | The permit dates are rigid, and cancellation isn't allowed. |
| To generate revenue to take care of the conservation. | |
This iconic route takes you through the stunning Andes Mountains and leads to the majestic ruins of Machu Picchu. 
It's a challenging trek, but the reward of witnessing this ancient wonder is worth every step. 
#5. The Overland Track
Another must-visit trail is the Overland Track in Tasmania, Australia. This hike is about 45 miles and takes you through diverse landscapes, from alpine meadows to ancient rainforests. 
You'll see stunning views of mountains, lakes, and waterfalls. If you have about 6-8 days to hike, this trail is one place you should look into.
#6. Tour du Mont Blanc
This 170-kilometer (110-mile) loop trail takes you through France, Italy, and Switzerland, offering breathtaking views of the Mont Blanc massif. 
You get to view stunning vows like the glacier valleys and alpine meadows. This 7-11 days hike is a challenging but rewarding trek that will leave you with unforgettable memories.
#7. Camino de Santiago
This hiking trail is in Spain and allows you to end up at St James burial site. This hike is 500 miles long and can take up to a month or more.
This trail has no specific path but a combination of ancient pilgrimage routes.
#8. Torres del Paine Circuit
The 100-130 kilometer trail is in Patagonia, Chile. It should take 5-9 days to complete, take in the scenery, and see the three distinctive granite peaks. 
However, you can opt for a day trip just for the towers.
#9. Kalalau Trail
The 22-mile trail in Hawaii also requires a permit to take this trip. This hike is a  challenging hike to take.
You have to travel five valleys, steep and narrow paths, before getting to see the beautiful cliff and ocean scene.
#10. Santa Cruz Trek
This hiking trail is in Peru and can take three days to a week to explore, depending on how you want to take in the scenery. 
This high-altitude hike is great if you want an adventure that won't push you to your limit.
3 Best Hiking Trails for Beginners
If you're new to hiking or looking for more beginner-friendly trails, here are the three best hiking trails offering stunning views and manageable terrain.
#1. Twin Falls Trail
This hiking trail in Washington is great for a beginner. You get to see the stunning waterfall and don't need to climb high with its elevation gain of 500. 
It is 2.6 miles for a round trip and not too tasking for a beginner's hike.
#2. River Trail
This trail is along Great Falls Park, Virginia. The dirt trail is level, so it's easy for a beginner; it's just a little rocky. You get to take in the breathtaking view of the waterfalls.
#3. East Observatory Trail
If you are a hiker beginner in Los Angeles, start with this trail in Griffith Park. Your hike can be in 30 minutes, and you'll get to soak in more of the history with a guided tour.
While there, you can check some iconic movie scenes.
Top beginner hiking trails include the Coyote Valley Trail in Colorado, the Mermaid Square Hike in Virgin Island, and the Hurricane Hill Train in Washington.
These beginner-friendly hiking trails are perfect for those just starting or wanting a more leisurely outdoor adventure. 
Pack the hiking essentials, such as comfortable footwear and a trail map. Happy hiking!
Best Hiking Trails in Canada
Canada is a haven for outdoor enthusiasts, offering a wide range of hiking trails that showcase the country's breathtaking natural beauty.
Here are the best hiking trails in Canada.
#1. West Coast Trail
This trail is one of the best hiking trails on Vancouver Island, Canada. This 75-kilometer trail takes you through rugged coastal terrain, dense rainforests, and stunning beaches. 
It's a challenging but rewarding trek that offers incredible views of the Pacific Ocean, and you should do it if you have a backpacking experience. 
The hike takes 6-8 days, and you must book ahead to take this trip.
#2. Skyline Trail
This trail is in Nova Scotia, isn't difficult to take, and has a breathtaking view from anywhere. 
You can complete this hike in a few hours to take the scenery and get a view of the Atlantic and wildfires.
#3. Bruce Trail
This hiking trail in Ontario will take about a month to complete. It's 900km from Niagara to Tobermory, and you can experience nature.
#4. Gros Morne National Park
This park in Newfoundland and Labrador is a must-visit. It offers various hiking trails, ranging from easy strolls to challenging hikes. 
You'll see breathtaking views of fjords, towering cliffs, and stunning landscapes.
Whether you're a beginner or a pro hiker, Canada's hiking trails have something to offer everyone.
What Are the Qualities of a Good Hiking Trail?
Certain qualities make a hiking trail stand out from the rest. Here are a few of them:
#1. Beautiful Scenery
A good hiking trail should offer beautiful scenery, not just at a spot but all the way.
Whether it's breathtaking mountain views, lush forests, or cascading waterfalls, the scenery along the trail should be awe-inspiring and make the journey worthwhile.
#2. Marked Paths
A well-maintained and marked path is another quality. No one wants to spend time wandering or struggling to find the right path. 
A well-marked trail with clear signs and markers ensures that hikers can navigate easily and confidently.
#3. Amenities
A good hiking trail should have rest areas, good drinking water, camping sites, and restroom facilities. 
These amenities make the hiking experience more comfortable and enjoyable for hikers, especially on longer treks.
#4. Difficulty Level
A good hiking trail should have various terrain and difficulty levels. 
It's important for a trail to offer a range of challenges, from easy strolls for beginners to more strenuous hikes for experienced hikers. 
That allows hikers of all skill levels to enjoy the trail and push themselves to their limits.
#5. Safety
Safety is a crucial aspect of a good hiking trail. Trails should be well-maintained, with obstacles and hazards properly managed and addressed.
Access to emergency services and first aid stations should also be available for longer and more remote trails.
Remember these qualities when choosing a hiking trail to ensure a memorable and fulfilling outdoor adventure.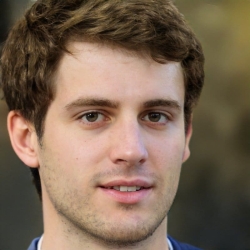 Latest posts by Josh Matthews
(see all)