Where To Stay in Switzerland For Hiking? (Explained)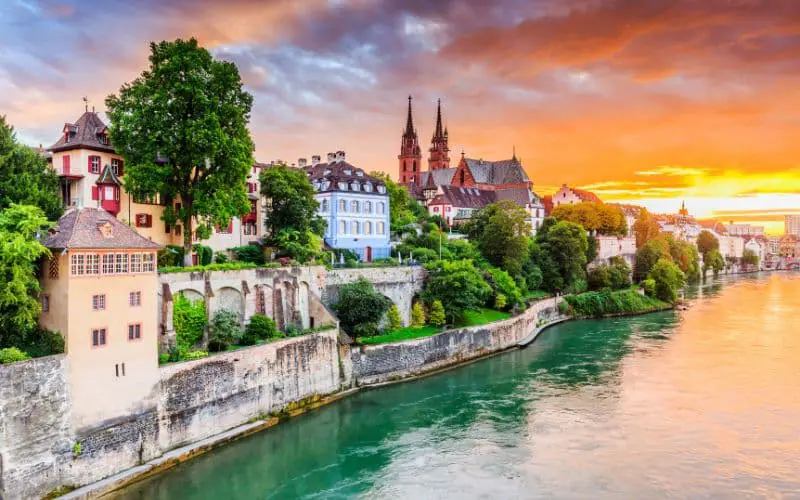 Switzerland has some of the greatest hiking paths in the world, making it a perfect hiking destination. 
A visit to Switzerland will leave you speechless with its turquoise lakes, waterfalls, and wide array of outdoor activities year-round. 
This post will discuss the best places to stay in Switzerland for hikers and the most important tips you need while hiking.
If you want to stay in Switzerland in a flat area, far from most tourists, Jura is the ideal place. Canton Graubünden, south of Saint Gallen, is the best if your aim is just a medium walk. The Pas de Cheville is the right choice if you want something more tasking and alpine. 
Which Swiss Town Is Best For Hiking?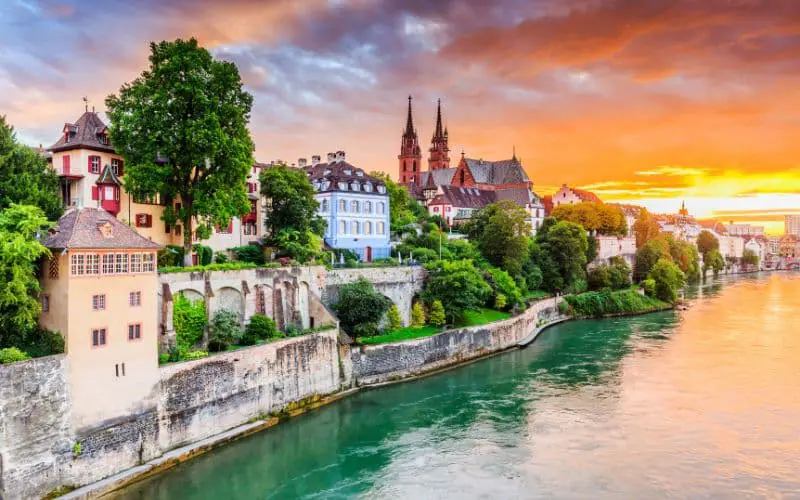 If you're looking to hike in Switzerland, you will want to stay in one of the best locations for hiking. And I've got just the list for you.
Each of these towns offers direct access to hiking trails; some are even near the Swiss Alps, offering some of the most stunning views in the country. 
So choose your location wisely and get ready to hike some of the most beautiful trails in the world!
Zermatt is a great place to go hiking, and it's also a great place to stay. The town is in the Swiss Alps, and it's known for its stunning views. 
There are plenty of hiking trails nearby, so you'll have plenty from which you choose.
Another great town to stay in is Gimmelwald. It's a small town with beautiful scenery and the perfect place for those who want to escape it all. 
There are plenty of hikes nearby, and you'll be able to enjoy the peace of the Swiss Alps.
Here are some of the other good places to stay in Switzerland for hiking:
All these towns are not too big, so you'll be able to get away from the hustle and bustle of city life, but it's not too small to be bored. Plus, there are some great hiking trails nearby.
As for costs, these places are relatively affordable. You can expect to pay around $150 per night for a room in these towns. And remember, that includes breakfast!
What Time Is Best For Hiking In Switzerland?
But when is the best time to go hiking in Switzerland? If you want to hike in the Alps, the best time is from June to September. 
But spring and autumn can be beautiful if you're looking for lower-lying trails. During the winter in Switzerland, most hiking trails will be closed.
And hiking in Switzerland can be dangerous if you're unprepared for the alpine weather conditions. 
You can come as early as April to June when the temperatures range between 59 and 71 Fahrenheit. 
Summer crowds aren't expected to arrive until July, and winter crowds have already moved on. 
So you'll get more privacy and a chance to get better deals on flights and accommodations.
There may be some rain during this time, but there will also be long days with plenty of sunlight, ideal for trekking and sightseeing. 
Ensure you bring plenty of warm clothes, water, and food, and always let someone know where you're going.
But one thing is for sure: always check the weather forecast before you go, and be prepared for anything. 
Hiking in Switzerland can be a lot of fun, but staying safe and dressing appropriately are important.
What Does It Cost To Hike In Switzerland?
Assuming you're looking to do some hiking while in Switzerland, you're probably wondering what the cost is to hike in the best places. 
Well, we can help with that. The mountains near Zurich offer a couple of affordable hiking spots for hikers.
| Swiss Hiking Tour | Prices | Time |
| --- | --- | --- |
| Swiss Alps Day Trip from Zurich: Jungfraujoch and Bernese Oberland | $284.15 | 12 hours |
| 3 in 1: Zurich Walking Tour – Cruise on the Lake – Cable Car Ride to Felsenegg | $90.92 | 5-6 hours |
| Lugano & Morcote, Lake Lugano, private guided tour | $142.12per group | 4 hours |
| Heart of the Alps Private Hike with Transport from Lucerne | $373.30 | 10 hours |
| Private Full-day Guided Hike from Lucerne | $493 | 8 hours |
| Grindelwald Guided Day Hike | $505 | 8 hours |
| Grindelwald Guided Day Hike | $331 | 6 hours |
Is Hiking In Switzerland Dangerous?
Several things can go wrong, from getting lost in the wilderness to being struck by landslides. So it's important to be aware of the risks and take the necessary precautions. 
So if you're interested in hiking in Switzerland, that's great! But before you start planning your trip, you should know a few things.
Switzerland is a big country, meaning you can choose from plenty of hiking trails.
You can find everything from easy trails to more challenging routes, so there's something for everyone.
But before you hit the trails, you must ensure you're prepared. That means bringing the right gear, knowing your limits, and being aware of the dangers that can occur while hiking.
But with proper planning and preparation, hiking in Switzerland can be an amazing experience. So get out there and explore!
Tips For Hiking In Switzerland
While hiking in Switzerland, get hiking poles, tell people where you are, check the weather forecast, start early, and don't compete. 
Hiking, like any other fun activity, includes certain elements of risk. So if you want to enjoy your hiking, Use these tips.
But be warned—the Alps can be quite dangerous, especially during winter.
#1. Get Hiking Poles
Hiking poles are made for you to use. Using them allows your body to easily get down the hiking trails without much pain and less stress. 
The alternative is groping around with your hand, trying not to fall.
#2. Check the Weather Forecast
Hiking in the rain isn't fun. When you get to the top, you wouldn't be able to enjoy a clear view. When you are hiking, the ground could be slippery. 
It is in your best interest to stay put until the climate is favorable and you can enjoy the best of Switzerland.
#3. Don't Compete
It is okay to reach the mountain's summit first but be wise about it. Most Swiss climb mountains as second nature. 
So if you attempt to compete with them without a truckload of experience, the terrains of the Swiss hiking trails might not favor you.
Rather take No matter where you end up staying, do your research before you go. 
Every region in Switzerland has its unique set of trails, and it's important to understand the situation.
What To Wear Hiking In Switzerland
First, ensure you wear sturdy shoes. You don't want them to slip on wet or icy surfaces. 
You'll also dress in layers to adjust as the temperature changes. Finally, bring a raincoat and hat, just in case.
When hiking in Switzerland, it's important to wear the right clothes. After all, you don't want to be uncomfortable or get sick.
Conclusion
When looking for where to stay in Switzerland for hiking, there are a few things to consider. 
Although hiking in Switzerland can be dangerous if not done properly. The right preparation and knowledge can be a wonderful and rewarding experience.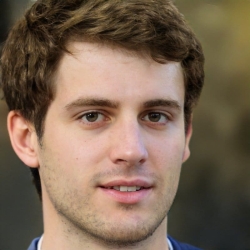 Latest posts by Josh Matthews
(see all)