Hiking Trails in Wisconsin: All You Need to Know
Are you a hiking enthusiast in Wisconsin looking for where to explore nature and hike for your next great outdoor activity? 
You need not have a particular skill set or be an expert before getting a hiking trail to explore in Wisconsin. No worries, there's something for everyone.
Even if it's a day hiking you want and don't want to be gone for long, there's something for you. Whether it's a day or a long-distance hike. Let's explore.
There are different hiking trails in Wisconsin with incredible views. From the challenging terrain of the Apostle Islands National Lakeshore to the peaceful woodlands of the Kettle Moraine State Forest, there's something for everyone. Is it Eagle's Trail, Burroughs Memorial Trail, West Bluff Trail, Lost Canyon Trail, Devils Doorway Trail, or Rock Balance Trail? There's a hiking spot for you.
In this article, we'll look at the hiking spots in Wisconsin. We'll also look at hiking trails to visit as a beginner or if you're into mountain hiking in Wisconsin.
By the end, you'll have a trip planned to a Wisconsin hiking trail, which you'll enjoy, depending on your skill.
Can I Go Hiking in Wisconsin? Are There Good Hiking Trails?
Yes, you can hike in Wisconsin, as it is a hiker's paradise, with many hiking trails catering to all skill levels and interests. 
As a beginner or an experienced hiker, you'll get a lot of options to hike. Wisconsin has everything from stunning waterfalls to dense forests and breathtaking vistas.
One of the best things about hiking in Wisconsin is the diversity of landscapes. 
You can hike along the Great Lakes' shores, explore the Driftless Area's rugged cliffs, or wander through peaceful prairies. 
For instance, Wisconsin's Ice Age National Scenic Trail is one place to hike, stretching 1,200 miles, and offers various sections suitable for all skill levels. 
The trail winds through picturesque landscapes, including forests, prairies, and glacial features, allowing you to appreciate Wisconsin's natural beauty.
The state's varied terrain means there's always something new to discover. Plus, you'll find most of their trails well-maintained and friendly. 
You'll find a wealth of information online and at the visitor centers to help you plan your hike and navigate the trails. 
Additionally, many trails are marked and offer amenities such as restrooms, picnic areas, and interpretive signs. 
Whether you want a short or more challenging hike, there's a hiking trail in Wisconsin. If you're unconvinced, check our pros and cons on why Wisconsin is a great hiking place.
The table below shows the pros and cons of hiking in Wisconsin:
| Pros | Cons |
| --- | --- |
| You get to experience diverse scenery hiking in Wisconsin. | The mountain hiking trails lack the elevation that other states have. |
| Everyone, from beginners to pros, can get a hiking trail. | Hiking in popular places can become crowded. |
| Some trails are always open if you want to hike all year round. | Due to hunting season, some trails you want to visit might be closed. |
| You get to experience a great hiking experience, viewing nature and wildlife. | In wet seasons, hiking will be messy and challenging because the trails are muddy. |
Best Hiking Trail for Beginners in Wisconsin
As a newbie in hiking or someone looking for an easy trail to enjoy in Wisconsin, there's something for you.
There are beginner-friendly hiking trails that will introduce you to the beauty of the outdoors without overwhelming you with difficult terrain or long distances.
Here are some beginners-friendly hiking Trail in Wisconsin
#1. Milwaukee River Greenway Trail
The Milwaukee River Greenway Trail is an excellent option for beginners if you're near Milwaukee. 
This trail follows the scenic Milwaukee River, offering hikers a peaceful and relaxing experience. You can see native wildlife and lush greenery that will calm you on your hike.
Its flat terrain and well-maintained paths make it the perfect trail if you seek a gentle hiking introduction.
#2. Devil's Lake State Park
This park has popular destinations offering different trails ranging from easy to moderate difficulty. However, some shorter hikes there are easy for a beginner.
The trails provide breathtaking views of the stunning lake and surrounding cliffs. It's a great choice for beginners who want a bit of a challenge while still enjoying the scenery.
#3. Doughboy Trail
This trail has a few hills, and its distance is 1.7 miles round trip. You will love hiking here because of the waterfalls and breathtaking views.
You don't need to worry about when or the best time to go hiking because it's open throughout the year.
Although some parts are closed in the winter, you still get to enjoy your hiking experience. 
#4. Morgan Falls
If you want to take a hike in the Autumn and are a beginner, Morgans Fall is a place to visit. It is a short hike, just over a mile long, which you can complete in an hour.
It would be best if you took this hike in Autumn to see the view with the leaves color changing, enhancing your hiking experience.
#5. Owen Nature Conservation
This 3.5-mile, 20-minute hike from Madison will calm you as you meditate, and you will see wildflowers along the way. 
Start your hiking journey today with these beginner-friendly trails to gradually build your skills and confidence while immersing yourself in the natural wonders of Wisconsin.
5 Best Trails in Wisconsin for a Refreshing Hike?
Numerous trails are available for a refreshing hike in Wisconsin, offering a rejuvenating experience outdoors.
Here are five of the best trails in Wisconsin for a refreshing hike.
#1. Mirror Lake State Park Trail
The Mirror Lake State Park Trail will offer you a refreshing hike. This picturesque trail surrounds the serene Mirror Lake, providing breathtaking views and a tranquil atmosphere. 
You can even take a picnic or camera to capture the moment here. That's how refreshing hiking here is. 
Although the park has different hiking trails totaling over 19 miles, you can decide to hike a few.
The trail offers a variety of distances and difficulty levels, allowing you to tailor your hike to your preferences. You should know that you can't hike here during winter.
#2. Apostle Islands National Lakeshore 
With this national lakeshore, you can enjoy maintained trails of over 50 miles for a refreshing hike with a unique twist. 
This area boasts a collection of beautiful islands, each with its network of trails. 
From sandy beaches to rugged cliffs, these trails offer a refreshing escape from the everyday hustle and bustle. You can even take your pet for this hike; you only have to clean up after them.
#3. Eagle Trail
This 2-mile round trip trail in Peninsula State Park takes you along the stunning shores of Lake Michigan and offers sweeping views of the surrounding forests. 
With its diverse wildlife and peaceful surroundings, this trail is a must-visit for nature enthusiasts.
Although short, it might be challenging with its uneven and steep climbs. It would be best to hike here in the summer and spring to look for the wildflowers.
#4. Lost Canyon Trail
This 3.4-mile trail is mostly smooth and leads to a waterfall. The steep trail might be challenging for you to get to the waterfall. 
Enjoy this refreshing hike as you listen to birds chirping and waterfall sounds.
#5. Devils Doorway Loop
This hiking trail is challenging, but the view is well worth it as you get to see the popular Devil's Lake and the Devil's Doorway. 
Although a breathtaking sight, never take the hike with kids as it is difficult.
You can take this hike with the Balanced Rock trail; however, be careful not to miss the trail marker due to the steep trails.
Top Mountain Hiking Trails in Wisconsin
Wisconsin is known for its rolling hills and serene woodlands; now, we'll look at their mountain hiking trails. 
These trails offer hikers a chance to challenge themselves and immerse in the breathtaking beauty of the state mountains.
Here are some of the top mountain hiking trails in Wisconsin
#1. East Bluff Trail
This trail is in Devil's Lake State Park and takes hikers up the iconic quartzite bluffs that overlook Devil's Lake. You can see the stunning panoramic views of the surrounding area. 
The trail features rocky terrain and steep climbs, providing a thrilling adventure for experienced hikers.
#2. Rib Mountain State Park
This 1924-foot mountain allows hikers to reach its summit and enjoy sweeping vistas of the surrounding landscapes. 
The trail features a combination of steep climbs and gentle slopes, making it suitable for hikers of various skill levels.
#3. Timms Hill National Trail
It is the highest natural point in Wisconsin at 1951.5 feet. It is a 10-mile hike from the Ice Age Trail, where you enjoy the surrounding forests.
#4. Chequamegon-Nicolet National Forest trail
Check this trail for a more rugged and challenging mountain hiking experience. 
This vast network of trails winds through the forests and mountains of northern Wisconsin, offering a variety of terrains and difficulty levels. 
Hikers can explore hidden lakes, cascading waterfalls, and dense forests while navigating the challenging mountainous terrain.
#5. Wyalusing State Park
In this 14-mile hike, you'll see stunning views and spot eagles if you hike to the bluffs above the Mississippi and Wisconsin Rivers' confluence.
Whether you're a seasoned mountaineer or want an adventure, check out these top mountain hiking trails in Wisconsin and prepare to conquer the heights.
What Is the Longest Hiking Trail in Wisconsin?
In Wisconsin, the Ice Age National Scenic Trail is the longest hiking trail, stretching 1,200 miles across the state. 
This trail takes hikers on a journey through Wisconsin's unique glacial landscapes, showcasing the beauty and history of the region.
The Ice Age Trail is divided into multiple sections, making it accessible for hikers of all skill levels. 
You can hike a short segment for a day trip or take on the ultimate challenge of thru-hiking the entire trail. 
Along the way, you'll encounter diverse landscapes, from dense forests and tranquil prairies to scenic rivers and sparkling lakes.
Its connection to Wisconsin's geological history sets the Ice Age Trail apart. 
As you hike, you'll see glacial features such as kettles, moraines, and eskers, providing a fascinating insight into the state's past. 
The trail also offers opportunities to spot wildlife and enjoy stunning views, making it an unforgettable experience for hikers.
Also, hiking the Ice Age Trail lets you learn about the region's culture and history. 
Several historic sites and museums are along the trail, such as the Chippewa Moraine State Recreation Area and the Wade House Historic Site. 
You can also interact with local communities and learn about the traditions and lifestyles of those in the area.
If you plan to thoroughly hike the entire Ice Age Trail, you need to plan well, as it can take several weeks or even months.
Ensure you have the necessary gear, supplies, and physical fitness before this epic adventure. You can check for updates and information about this trail.
So, if you're ready to take on Wisconsin's longest hiking trail, hike the Ice Age Trail for an unforgettable journey through the Badger State beauty.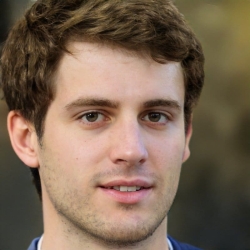 Latest posts by Josh Matthews
(see all)