Can You Visit Yosemite Without Hiking? (Must Know This)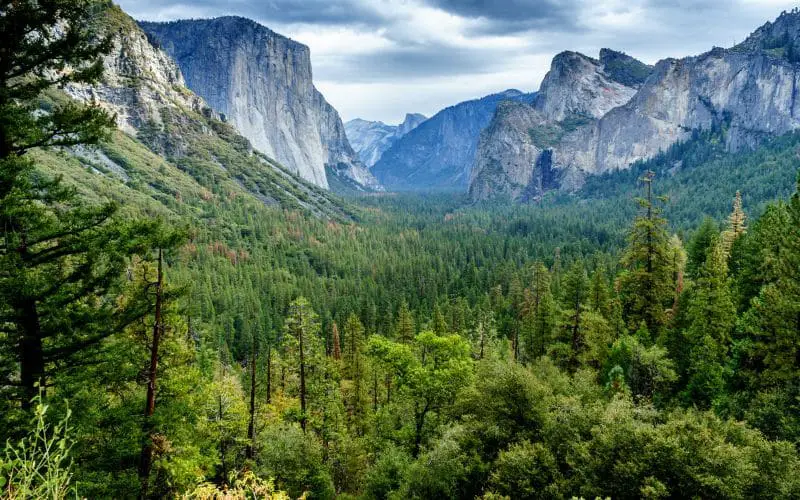 Yosemite national park is one of the most beautiful destinations worldwide, which attracts many visitors. It's like a different world, a must-go destination for tourists.
However, the area is popular among hikers and rock climbers; you can tell from the tall and extensive mountain ranges.
But the question is, can you visit Yosemite without hiking?
Yes, you can visit Yosemite without hiking. As one of the biggest national parks, Yosemite welcomes anyone to have memorable moments. Asides from hiking, you can participate in various activities like camping, touring, exploring, e.t.c, with the beautiful natural landmarks around.
It will help if you read further, as this article will explain more about visiting Yosemite without hiking.
And how to enjoy and make your visit to Yosemite valley worth the stay. Also, you will get to know the places you can see and how Yosemite is good for non-hikers.
Can You Go to Yosemite Without Hiking?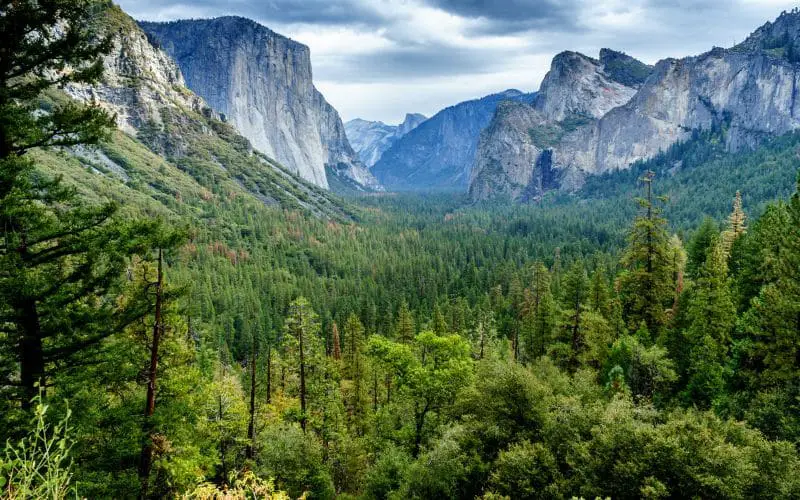 Yes, one can visit Yosemite without hiking. Indeed, the best way to experience the park's wonders is by hiking. However, there are areas where you can reach by vehicle or walk. 
Hiking is just one of the numerous activities you can enjoy; in fact, more non-hikers visit than hikers.
Therefore, it would be best to visit Yosemite at your leisure and see its historical and thrilling wonders. Yosemite is home to different reserved wildlife and plants.
There are hundreds of bird species around the area.  Also, some famous wildlife to come across on your visits include;
Transportation to Yosemite and transportation within the park is another important aspect. While in the area, follow public transport to avoid traffic while driving your car.
Equally important, there are periods of the year when the park welcomes millions of visitors and when it doesn't.
For instance, Glacier Point Road stays closed and opens occasionally. Most routes are not accessible during some periods because Of the weather( mostly during snowfall). 
And as a result, closed routes are generally open to the public starting in May or June.
The general opening falls around summertime, which is around June, so you should expect millions of tourists to flood the place. Nevertheless, there are times when there's less crowd.
Winter is a period when you can visit Yosemite for entertainment. First of all, there's less crowd, and you can enjoy great sports activities such as skiing.
Also, it's essential to know the weather conditions every month, when to visit, and what to expect. 
Below is a table showing the average temperature and precipitation in the area.
| Months | Minimum temperature(°F) | Maximum temperature(°F) | Precipitation (inches) |
| --- | --- | --- | --- |
| January  | 26.4 | 45.1 | 7.74 |
| February  | 26.9 | 46 | 7.81 |
| March  | 28.4 | 49.8 | 59 |
| April  | 31.2 | 54.8 | 3.12 |
| May | 37.7 | 64 | 1.78 |
| June  | 44.5 | 72.3 | 0.54 |
| July  | 50.1 | 79.7 | 0.06 |
| August  | 49.3 | 79.4 | 0.13 |
| September  | 44.8 | 73.7 | 0.7 |
| October  | 37.1 | 63.6 | 2.55 |
| November  | 30 | 51.8 | 4.56 |
| December  | 25.6 | 44.9 | 6.36 |
How to Enjoy Yosemite Valley Without Hiking?
There are many ways to enjoy Yosemite Valley without hiking. There are unique hotels in the area that are ideal for a vacation. Also, you can go on guided tours or climbing lessons, e.t.c.
Yosemite Valley is the heart of Yosemite National Park; it's where you want to spend a whole day. You will love to see more concentration of the most beautiful landmarks.
Also, there are many nice spots to chill and picnic in Yosemite park. So, if you have more time to enjoy Yosemite, you can explore wider.
While staying in the area, you can visit restaurants like the Tuolumne Meadows lodge and enjoy fantastic food.
Consequently, two days or more is enough to enjoy the whole memorable experience in Yosemite valley. However, a day is also ok to enjoy just a few of its areas.
During your stay in Yosemite Valley, you can either choose to camp or lodge in one of their famous hotels. Unfortunately, although Camping sites are popular, it's only sometimes open.
Camping reservations will usually fill up during the camping season and in summer. So you should reserve a spot before the end of April.
So, make early reservations before visiting to avoid any disappointments. Also, Yosemite Valley hotels include Yosemite village and the Ahwahnee lodge. 
The rooms are expensive; Yosemite village lodge costs around $250, and Ahwahnee even more ($500). Also, Yosemite village has more lodges/living structures for visitors.
Safety is a significant criterion for enjoying your stay in Yosemite. You must be cautious and avoid visiting some sites alone without a guide.
Certain areas are dangerous to venture alone. You can check out their safety rules and local laws concerning the park.
The rules guide you through any activity you wish to do and what you can bring to carry out of the place.
Concerning safety, means of transportation within the valley are essential too. You should already know that the entry fee into Yosemite is $35. 
And it would be best if you reconsidered using a car. It's best to use shuttles instead of cars to move around because finding a parking spot for your car is challenging.
Parking lots get full after 9 am, and traffic in the afternoons is crazy.
Aside from the large crowd contributing to the jammed traffic, another reason for the traffic is the road. The roads are ok, but they are just one direction and circular. 
Is Yosemite Good for Non-hikers?
Yosemite is an excellent place to enjoy yourself as a non-hiker. Aside from hiking and mountain climbing, more populations of visitors are there to relax and enjoy the fantastic scenery. 
Yosemite is a must-go destination in the United States if you love tourism or vacations. Every year, millions of people visit Yosemite for various purposes.
One aspect that qualifies the area as suitable for anybody is the weather conditions. The weather in Yosemite is mild in most seasons, which makes it an ideal place for vacations.
Families can visit the area for holidays and picnics in the park areas. And it's a good site for photographers to have beautiful photoshoots.
Also, winter is the time for sports, so that you can enjoy sports in the area during the cold weather. A designated area for cold-weather sports activities is Yosemite ski and skateboard area.
What are the Places to See in Yosemite by Car?
You can easily see the remarkable trees and mountains by car. Also, through the routes in Yosemite Valley, Hetch Hetchy, and other famous roads, you can see some fantastic sites around. 
One popular drive-through brings you Glacier point. Glacier Point view allows you to see all of Yosemite and quickly drive around on the Glacier point road. 
Aside from Glacier point road, Tioga road is another famous road. But, again, it's best for a day drive-by visit to capture most of Yosemite landmarks.
However, the roads close during winter around November and reopen during May or June(summer).
Check out the tunnel view; this is one amazing wonder of nature. You can park in the parking lots near the Wawona tunnel area and easily lay your gaze in awe of its beauty.
However, in Yosemite National Park, beautiful landmarks to see by car or from a distance without hiking include:
Giant sequoias from the mariposa grove. 
Aside from the lovely views above, there are other exciting views to see by car. And what you will be able to see and access depends on the days you spend in the area.
If you plan a day visit, you can access some essential areas. There's the tunnel view, Valley view, and Glacier point view; you can always see and access by car.
And for more days, you can visit more places and add more activities. So there's a lot to see in more than one day.
Using a car is the best way to move around the area, all thanks to the beautiful roads.
However, using Yosemite shuttles and rental cars to move around is more accessible and safer.
FAQs
#1. What Is the Best Time to Visit Yosemite?
Springtime is the best time to visit Yosemite because of the spring's waterfalls and other beautiful views. But, although summertime is good, it's also a time for millions of crowds.
#2. How Many Entrances Does Yosemite Have?
There are five main entrances to Yosemite. These entrances include the Tioga Pass entrance, Hetch Hetchy entrance, Big oak flat entrance, Arch entrance, and South entrance.
Conclusion
In conclusion, Yosemite is undoubtedly a place to visit as a hiker or non-hiker to have a total blast of a natural experience.
Also, always plan your visit ahead of time by making early reservations. There is no end to the experiences in Yosemite; there are always more adventures and activities to enjoy.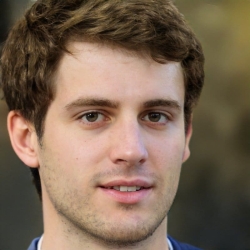 Latest posts by Josh Matthews
(see all)