Are Hi-Tec Hiking Boots Good? (Explained)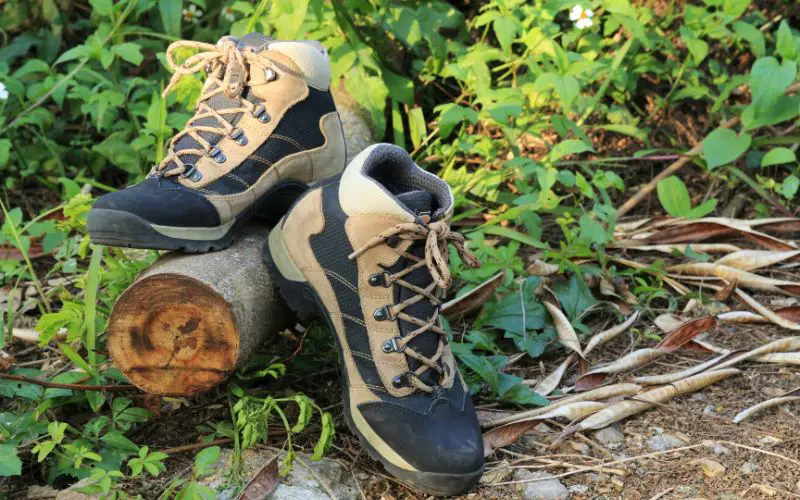 If you're into hiking, you know that when it comes to shoes, there's always the question of whether your shoes are comfortable enough or if they fit you well and are supportive enough.
It also matters what brand you choose; if you want to opt for Hi-Tec, you also have the question of if their boots are good.
In this article, I'll explain whether or not Hi-Tec hiking boots are good and everything you need to know about it.
Hi-Tec hiking boots are good. These boots are durable, water-resistant, and comfortable, making them great for hiking. Aside from that, they come in different sizes, are affordable for everyone, and have a wide selection of hiking boots for you to choose from. In addition, they are lightweight, which helps when hiking a long distance.
Are Hi-Tec Boots Good Hiking Boots?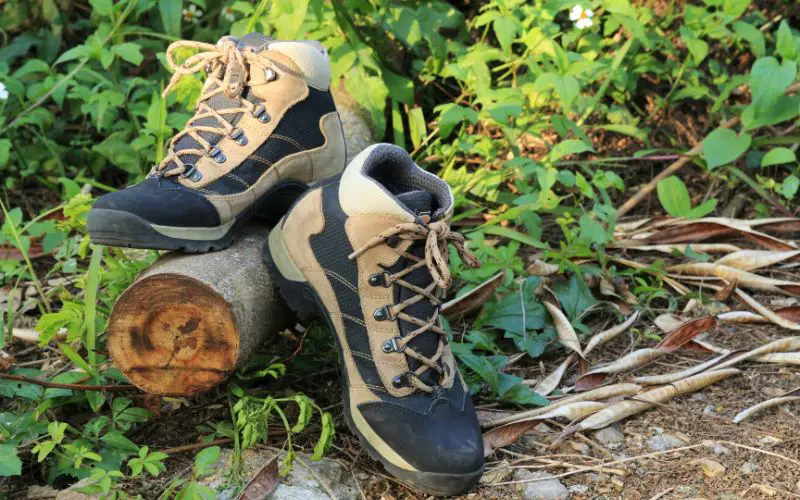 Yes, Hi-Tec boots are suitable for hiking. Hi-Tec company is known for making durable quality boots, and over the years, people have attested that these hiking boots are good.
These boots are comfortable, lightweight, waterproof, and come in various styles and colors. Although they are not the cheapest boots, they are affordable for most people.
The rubber soles provide good traction on slippery surfaces so that you stay upright with every step.
Depending on your pocket size, there are also high, mid, or low-budget options. Another benefit is that Hi-Tec boots offer rust-proof lacing for all their hiking boot.
Hi-Tec boots are available in different designs for both males and females. You can also choose the unisex option.
Most designs of Hi-Tec are lightweight, so they're ideal for taking on long hikes where weight is an issue.
There's a lot to be said about their style as well. You can wear Hi-Tec hiking boots on any occasion if you so choose.
The thick fabric used in construction means they're water resistant and insulated against cold weather, which makes them great for hiking.
Overall, these are good boots for hiking. However, while they're well made and functional, you'll find lighter-weight options elsewhere.
Are Hi-Tec Hiking Boots True to Size?
According to Hi-Tec, their boots are true to size. Of course, they are slightly bigger, but their sizes are accurate. 
Hi-Tec boots come in various sizes and widths, so you should have no problem finding the right pair for your foot size. Although, it's always best to try them on before buying them.
For example, if you wear a size 10, you would buy a size 10 Hi-Tec boot, which would fit. However, there have been some bad reviews about them being true to size.
Some users complained on Trustpilot and Amazon about their Hi-Tec hiking boots not being "true to size" and slightly smaller, while others said they were true to size.
If you have a wide foot, then go with a boot that is wider than average. 
If you are in between two sizes, choosing your larger size is best so you don't feel uncomfortable wearing them, as it can cause blisters.
It's also essential to ensure you get enough support and comfort from your new hiking boots. 
I recommend purchasing socks designed for hikers when wearing your Hi-Tecs because it makes all the difference.
Make sure you don't wear thicker socks since that may result in your feet swimming in your boots, which is never comfortable on an all-day hike.
The great thing about Hi-Tec boots is that they come in various widths, so you'll have no problem finding something that works for your feet.
To get your Hi-Tec hiking boots' actual size, you can take your measurement yourself, get it right and order the correct size.
If you are looking for more precise measurements, the company has sizing charts online, which will give you a clear answer to whether or not the boots are accurate to the size of your feet.
Who Makes Hi-Tec Hiking Boots?
Hi-Tec Sports makes Hi-Tec hiking boots. They are called Hi-Tec, a global company specializing in footwear for outdoor sports. The company's motto is "comfortable anywhere."
They make a variety of shoes and boots, including hiking boots. The boots come in both men's and women's styles.
The company designs its shoes to be rugged and tough for the outdoors but also fit well for comfort in different terrain and climates.
These high-quality shoes are one of the reasons they have been around for about 48 years and have their headquarters in the Netherlands.
The company even makes waterproof boots for rainy days, so you can still be active when it's wet outside. 
The Hi-Tec hiking boot is well-liked because it is durable. The company has been making boots for a long time and has perfected its production process to make a highly durable product.
These durable boots will help you get out and explore nature no matter what Mother Nature throws your way.
These are comfortable boots because they come in a wide variety of widths. They also have a soft footbed that can be removed, so you can add an aftermarket orthotic if needed.
Hi-Tec makes footwear for many outdoor activities, including running, hiking, snowboarding, hunting, fishing, and more.
Its more popular products include The Hi-Tec Altitude IV, Approach, and Falcon models.
Recently, it has focused on producing technical and lightweight hiking boots and rubber footwear for sports such as tennis or volleyball.
Are Hi-Tec Hiking Boots Made In the USA?
Yes, Hi-Tec is made in the USA. Although this company was founded in England in 1974, after the success of their first lightweight hiking boots, they moved to Amsterdam, USA.
Hikers and other outdoors enthusiasts primarily use these boots made by Hi-Tec. 
These high-quality shoes come with a waterproof outer layer and membrane, making them ideal for any outdoor adventure.
In addition, they are lightweight and offer exceptional arch support, which is great for long hikes. 
The leather used in these boots is synthetic. The waterproofing also makes them ideal for areas where extreme heat and cold are likely to occur. 
They are available in both men's and women's styles. However, they are not designed for excessive running or jumping activities.
Are Hi-Tec Hiking Boots Waterproof?
Yes, Hi-Tec hiking boots are waterproof. If you're looking for a waterproof hiking boot, Hi-Tec offers that in their different hiking boots.
There's a dry tech membrane inside that makes these hiking boots waterproof. 
Due to the synthetic weave in the boot, water molecules can't pass through, but vapor and sweat can pass through.
So not only are these boots waterproof, but they are breathable. They are designed to keep your feet dry when walking through wet or snowy conditions.
They have a waterproofing technique that thousands of users have tried and tested over many years. Hi-Tec uses different ways to keep its boots waterproof.
Below are some standard waterproofing techniques used in Hi-Tec hiking boots.
| Are Hi-Tec Hiking Boots Good | How it Works |
| --- | --- |
| Dri-Tec. | Blocks water from entering shoes while allowing adequate airflow to minimize sweating. |
| Thermo-Dri. | Combines 3M's Thinsulate with Dri-Tec membrane.  |
| I-Shield. | The i-Shield coating of Hi-Tec boots repels dirt, oil, and water. |
Conclusion
Hi-Tec hiking boots are an excellent choice for those who spend a lot of time outdoors. They are durable and offer good support for your ankles. 
They also come in many different styles. Hi-Tec hiking boots are great for all types of weather. They will hold up well if you plan to hike in spring, summer, fall, or winter.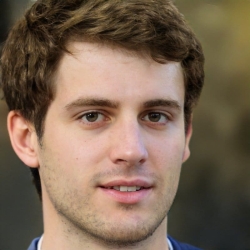 Latest posts by Josh Matthews
(see all)