Size Up in Hiking Boots: All You Need To Know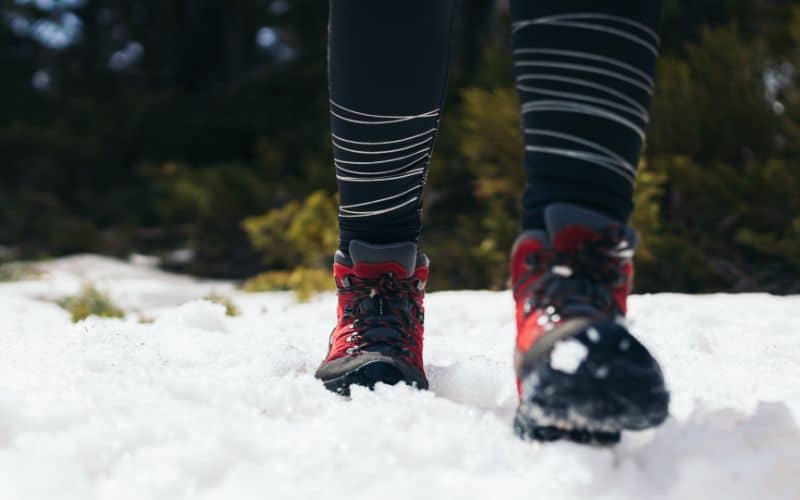 Hiking is one of the favorite sporting activities which fitness enthusiasts engage in. It's a beautiful leisure activity allowing participants to explore nature's finest bits. 
Though the thrill of pacing the trails is second to none, you must be comfortable in your gear to enjoy the sport. 
Since your feet do the hard work, they deserve the best hiking boots. But is it best to size up or down when buying hiking boots? Stick with me for the answer.
You should size up when buying hiking boots if your feet swell easily and you plan to be on the trail for days. Sizing up also helps to give your toes space and prevent a tight fit when you slip your socks on. Buying hiking boots requires attention to detail and consideration of numerous facts. 
This article contains all the necessary information on sizing up when buying hiking boots. By the time you're done reading, you'll know all it takes to get the best boots any day and anytime.
Is Sizing Up Your Hiking Boots a Good Idea?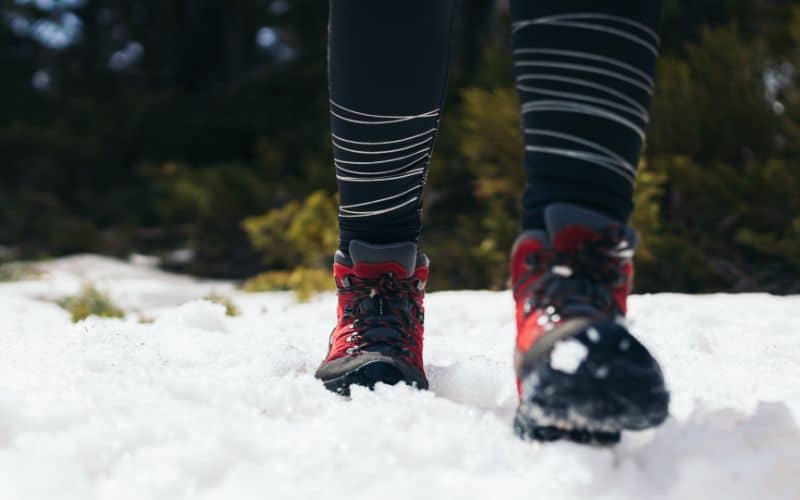 Sizing up when buying hiking boots is one of the best ideas ever. Sadly, not everyone knows this. 
People often assume it's okay to buy the normal fit for casual footwear when shopping for boots for hiking. However, this mistake has got to be the worst in hiking history.
The saddest part is that most of us are/ have been victims of this situation. So, most people often buy hiking boots that cause pain while on the trails. 
Pain is no good when hiking as it will slow you down and make your hike torturous. 
In avoidance of this, it is therefore pertinent for hikers to purchase boots half a size up or a full size up. Buying slightly bigger boots is a rule of thumb that you should adhere to.
The choice of buying hiking boots ½ or 1 size larger rests upon your shoulders. If you're confused about how much you should size up, the factors below will help you decide.
So, below are factors to consider when sizing up hiking boots.
#1. The Shape of Your Hiking Boots
When out to buy hiking books, hikers often have to choose between narrow-tipped or wide-footed boots. 
Most people only consider aesthetics when choosing, but there's more to the shape. The shape of the boots can help you decipher how far up to size your boots are.
Narrow-footed boots often have less room for toes due to their design. Therefore, it's advisable to go for a size bigger when buying such boots. 
Doing this will keep your toes from curling uncomfortably or scrunching painfully in your boots.
As for wide-footed boots, buying half a size up is okay, as their wide nature already leaves freer space for your toes.
#2. The Brand of Hiking Boots
Numerous brands produce boots according to their unique specifications. So, you must be conscious that not all hiking boots are the same, especially in size. 
For instance, you may select size 9 boots from different brands but discover that they don't all fit the same after trying them all. 
So, depending on the fit of the brand you opt for, you'll have to size up by half or one. 
But before you go to the mall to get hiking boots, here's a shoe chart to give you an idea of the appropriate size to look out for.
Also, below is a table containing some of the best brands of hiking boots alongside their best characteristics.
| Brand | Best Characteristic |
| --- | --- |
| Salomon X-Ultra 4 Mid GTX | It's super light and provides maximum foot support. |
| KEEN Targhee III | It's waterproof. |
| Hoka Anacapa Mid GTX | It's very comfortable. |
| Merrell Moab 3 Mid WP  | It's affordable and is of great quality |
#3. Use of Insole 
People use insoles majorly for protection and support. However, whatever the case may be, insoles take up space in shoes. 
So, if you plan on wearing insoles in your boots, sizing up is unavoidable. However, the recommended size will depend on the thickness of your insole.
#4. Edema or Other Health Conditions
People suffering from edema, ankle/ foot injuries, or other medical conditions that cause foot swelling will need bigger boots when hiking. 
The extra space in the boot will come in handy if or when the swelling begins.
#5. Use of Socks
It's important to wear socks in hiking boots for extra cushioning. Since some socks are thicker, you'll have to purchase boots with extra room for your socks.
#6. Duration of Usage
If you'll use your hiking boots in different seasons, you should size up a bit. The reason is that when the winter chill arises, you'll seek warmth and opt for socks or insoles.
These support garments will take up some space, and if your boots are an accurate fit, they'll be too tight to wear.
According to Salomon, with your boots undone, a finger should fit into the heel of the boots while your toes touch the front part of the shoe.
Buying boots that are a size bigger will give your toes more room to move around and ensure a snug fit around the ankles when you wear your socks or insoles. 
This way, you can protect your toes from being squeezed and save yourself from developing painful blisters.
So, when preparing to visit a hiking trail, buy boots that are ½ or 1 size bigger, and if you already own hiking boots, check to ensure that they meet this requirement.
What Should You Look For When Sizing Hiking Boots
Everyone wants sturdy, beautiful, and durable bots that fit nicely. But here's the truth; such boots may be difficult to get. 
Shopping for hiking boots requires great attentiveness. If you want to get a comfortable pair of hiking boots for climbing trails, you've got to focus on numerous details.
But sadly, most hikers do not know what to look out for when buying boots. If you fall into this category, you'll attest that the wrong size of boots can make hiking a little less fun.
I'll give you pointers to ease the search, whether you're out to buy hiking boots for the first time or attempting to get the perfect pair for the umpteenth time.
Having said that, below are things to note when sizing hiking boots for use or purchase.
Check if there's adequate room for your feet to stretch toes to heel. If there isn't, you haven't found the perfect hiking boot.
Look out for the lug to ensure perfect traction and stability.
Lace up the boots and try walking around. If you feel pain, drop that pair of boots. It will lead to blisters while hiking.
Ensure your toes do not curl or jam, as this will cause soreness.
Observe the position of your toes when trying on the boots. If your toes balance flatly, you're good to go. But if they overlap, the boots won't fit.
Check the width of your boot to ensure it's not too narrow or wide.
Ensure the boots are snug around your heels and ankles, keeping them in place.
If you note everything on this checklist and tick them off when buying hiking boots, you'll end up with the best, no doubt.
Tips For Sizing Your Hiking Boots
Hiking can be tedious sometimes, so you should try as much as possible to get a comfortable outfit when hitting the trail. 
But I'll advise you to focus more on finding the perfect hiking boots, as the wrong pair can ruin your entire experience.
By now, you are already aware of the importance of sizing up. However, the trick to getting the right pair is a lot more extensive.
Don't worry; I'll equip you with tips for sizing hiking boots. 
After going through the sizing suggestions I'll be disclosing, you'll be able to pick out a perfect pair of hiking boots with your eyes closed.
So, below are six tips for sizing your hiking boots.
For an easy shopping experience, know your boot size beforehand, then add ½ or 1 inch more to know the size to try.
When sizing hiking boots, try them on with socks to get a snug fit.
If you experience foot swelling due to weather or stress, you should size the boots when your feet are swollen.
If you usually wear insoles, wear them before you size your boots.
Don't limit your options. Shop for your hiking boots at physical stores to try on different brands and find the best pick for yourself.
If you're a beginner, go for lightweight hiking boots with trail traction to give you a firm grip.
If you follow these tips, you'll buy the best pair of hiking boots without breaking a sweat!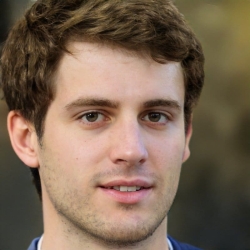 Latest posts by Josh Matthews
(see all)