27inch Bike Tires VS 700c (Things You Must Know)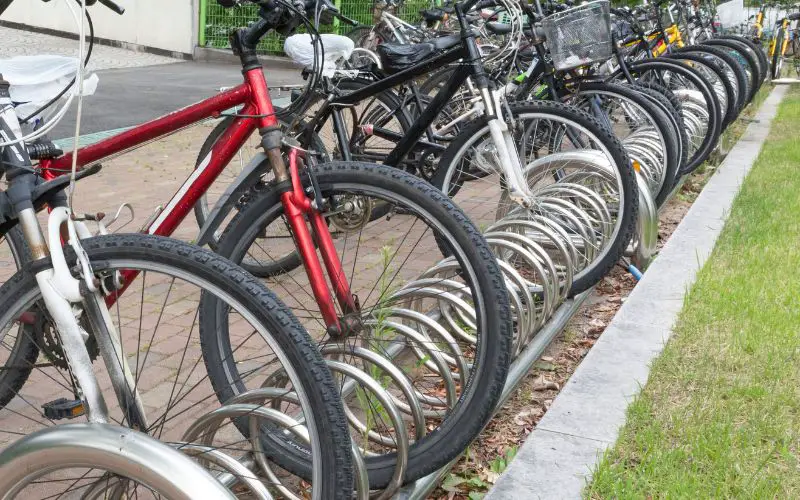 If you've recently purchased a bike, or even if you're a seasoned rider who's ever purchased new tires or tubes, you've encountered the perplexing array of sizes available.
The size of road and mountain bike wheel tires is a real jungle! Therefore you keep wondering what exactly do all those figures mean?
What's the point of having so many options, and why are they setting a standard? 
The value "27" refers to inches of the bead diameter, so 27 inches equals 630mm. The modern standard, 700c, has a bead diameter of 622mm. All these values, specifically, are according to ISO standards. (It should be noted that this isn't the rim's outside diameter but the diameter inside the rim where the tire sits).
Are 27-inch Wheels The Same as 700c?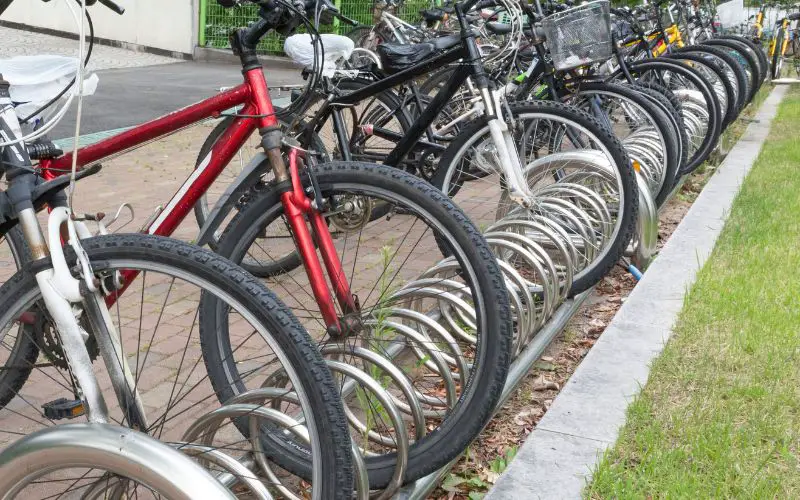 Bicycle tires have a series of numbers on their sides that are not always understood and correspond, among others, to their measurements, whether in inches, millimeters (French measurement), or ETRTO measurement.
Therefore, as the numbers indicate, the 27-inch wheels are not the same as 700c wheels. To clearly explain this, let's see the meaning of bicycle tire measurements.
Tire sizes of mountain bikes are labeled based on the ETRTO (European Technical and Rim Technical Organization) standard.
On the other hand, older English and French tire size dimensions are still in use. Furthermore, the ETRTO measurement provides us with the exact tire measured in millimeters. 
The ETRTO 37-622 size specification, for example, specifies a width of 37mm and an internal tire diameter of 622mm for a 700c wheel.
This exact measurement enables a precise assessment of the cover's size. In addition, this designation indicates that it is compatible with rims having a diameter of 622 mm and a width of 37 mm.
The 630mm rims, on the other hand, are compatible with the 27-inch bead diameter. This classification system dates back to the days of tire brakes.
The brake was the sole thing that determined the exact outside diameter of the tire back then. The internal diameter of a tire is governed by different regulations depending on its width.
What Are The Differences Between 27-inch Wheels and 700c? 
Before we look at the differences, let's first explain these terms in full.
#1. What Are 27-Inch Wheels?
The 27-inch wheel makes it possible to combine the advantages of a larger diameter when there is not enough space to use 29″, for example, in the case of bicycles with high-travel suspension or tiny frames.
In addition, the 27inch tires have an outer diameter of 630mm.
A 27-inch wheel isn't a new name since it was the wheels of bicycle touring, which almost disappeared during the 80s!
Unfortunately, this type of wheel has also probably fallen victim to the development of mountain bikes, put forward in the context of a leisure practice, to the detriment of cycle touring bicycles. 
The 27-inch standard is back in force on mountain bikes, a movement initiated in 2004 but exploded in 2012. This time, the rims have a diameter of 584 mm.
Unquestionably, 650B MTB wheels offer less inertia and more agility than 29-inch wheels. As for stability, comfort, and crossing capabilities, they are very logically superior to 26-inch mountain bike wheels. 
Finally, ​​a 27.5-inch tire's surface area is barely less than that of a 29-inch tire while being significantly greater than that of a 26-inch.
The weight, which is essential to maintain optimal rigidity, remains limited.
#2. What Are 700C Wheels?
First, let's begin by explaining the meaning of the letter "C", which always appears after a number.
The letter "C" refers to the abbreviation given to explain the diameter of the wheel, including the tire.
The estimated outer diameter (700mm) and width of the tire are indicated by French dimensions (e.g., 700 x 35C) (35mm).
The letter at the end of the identifier denotes the tire's inner diameter. As a result, the letter C equates to a 622 mm internal diameter in our example.
Unfortunately, French sizing is incompatible with all sorts of tires, including mountain bikes.
Furthermore, the 700c wheel can be explained in terms of size by having a width of 40mm and an external diameter of the tire to be 700mm, while the internal diameter of the tire is 622mm. 
Moreover, this type of wheel is now popularly found in the "high profile wheels" group because its thickness is greater than 4cm in its perimeter.
It also provides some prior features that make it stand out among cyclists. Some of the advantages include: 
Provide more speed and agility due to reduced tire size, lessening air resistance.  
It generates an elegant appearance and is for high-level competition.
It tends to be more rigid, providing greater stability while riding on-road.
Now, the differences between the two categories are fully explained in the table below: 
| | | |
| --- | --- | --- |
| Features  | 27-inch wheel | 700c wheel  |
| Tire diameter | 630mm | 622mm |
| Section width  | 1-⅛ inch and 1-⅜ inch | 23mm – 26.5mm |
| Construction | Radial | Radial |
| Tire aspect ratio | 1 (100 series)  | 10.55 |
| Speed rating | Q | Q |
| Rim size  | 24.8 inches | 23 inches  |
| Maximum air pressure | 23-25psi | 90-120psi |
| Revolution per mile | 776 revolution per mile | 700 revolution per mile |
| Style  | All-terrain | All-terrain |
| Load capacity | 275-300ibs | 300-550ibs |
| Price  | Usually below $76 | Usually below $59 |
| Top brands  | Continental Gator SkinPanaracer Pasala Pro Continental Ride Tour | ContinentalSchwalbeMaxxis  |
The table above provides all the necessary differences between the 27″ and 700c wheels. 
Please note that to rationalize the dimensions of bicycle and mountain bike tires, the manufacturers have collaborated to establish the European standard ETRTO (European Tire and Rim Technical Organization).
It uses the tire's width and inner diameter (at bead level) expressed in mm, separated by a dash and no longer by a cross.
ETRTO is the safest way to measure a tire for a perfect fit with the bike's or mountain bike's rim. This is because the tire's inner diameter guarantees perfect rim adaptability.
On the other hand, the outer diameter, with the many height values ​​available, may confuse.
Thus, a tire whose dimensions in inches are 28×1.00 (or 28×1 1/16) and equivalent to a 700x25C tire to the French standard will correspond to a 25-622 tire to the ETRTO standard.
What Do The Different Specifications Mention on a Tire Mean?
Specifications for bicycle tires must comply with the European standard for ETRTO tires and rim strips  ( European Tire and Rim Technical Organization).
In practice, it is verified that the old English and French indications are still used.
ETRTO 37-622, for example, means that the width of the tire (edge ​​to edge, inflated) is 37 mm, and its inside diameter is 622 mm.
This indication also makes it possible to establish a precise correspondence with the rims to be used.
Conclusion
Amazing, now you know all you need to know about the different bead seat diameter measurements of 27-inch and 700c bicycle wheels.
Kindly use this information to choose the ideal wheel for your ride, which will come in handy. Also, consider all options available to make your bike the best it can be.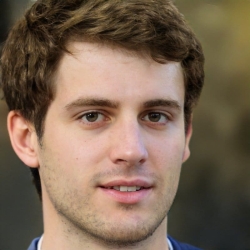 Latest posts by Josh Matthews
(see all)