Can You Use Hiking Boots For Wading? (Read This First)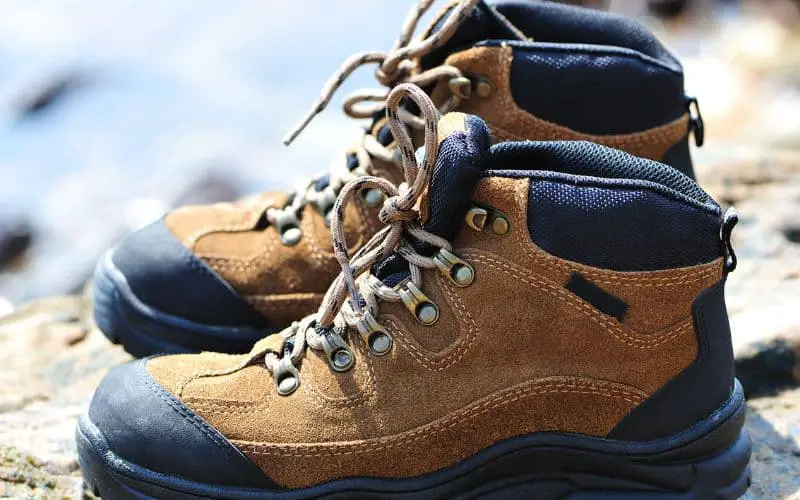 Have you ever wanted to fly fishing or hiking, but you can't find your wading boots, and all that's left on the shoe rack are some hiker boots?
You may wonder if hiking boots are an alternative since they now appear to not be bad for wading.
Aside from not looking so bad, are they also comfortable? Can I wear my hiking boots for wading? Let's find out.
Yes. You can use hiking boots for wading. Wading boots differ from other boots as they are mainly designed to withstand harsh climate circumstances. If wading boots are unavailable, other kinds of boots can be alternatives.
In this article, I will explain the similarities and differences between the two boots and the factors required for a wading boot to be considered for purchase.
Can Hiking Boots Be Used for Wading?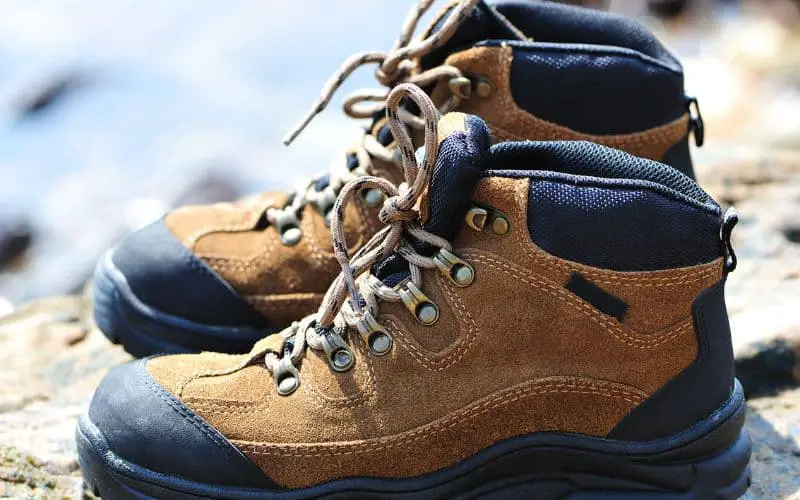 Yes. Hiking boots are typically used for wading. Think about wearing hiking boots if you need to trek over deep water without wading boots 
These boots are not ideal for deep water, even though they occasionally withstand water. 
Spending much time in the water will make them heavier and less comfortable.
Wading boots are similar to hiking boots, giving fishermen wading into the water the most comfort, support, and traction possible.
Hiking boots can easily replace wading boots because they have many of the same characteristics. But what exactly do they have in common? Let's find out. 
#1. Durable Sole
The wading boot's outsole is often constructed of rubber, which provides good traction. Also, the quality is so that rubber can give exceptional traction on muddy and uneven surfaces.
Furthermore, hiking boots frequently contain studs that you can screw into the hiking boots. Particularly in muddy or damp weather, the studs offer significantly higher traction.
Both boots are comparable in that they offer excellent foot protection, outstanding traction, and good grip. They also give your ankle and toes good support.
#2. Outer Material
PVC and Vulcanized rubber are typically the material used in making wading boots. 
Wading boots are not appropriate for trekking because the possibility of them heating up in the sun can result in severe burns to your feet.
Conversely, hiking boots are made primarily for hiking and can be used for wading because they are waterproof. 
Your boot will get wet and possibly become heavier if the water level is above.
#3. Breathable Boots
You'll want breathable wading boots as some are not breathable compared to hiking boots. 
However, some wading boots offer breathable qualities that make them appropriate for wading and hiking.
#4. Weight
Boots for wading are always oversized; you'll want to wear fit and comfortable boots. However, some of them are as cozy and light as hiking boots.
Some wading boots are light, and their weights are similar to hiking boots.
#5. Waterproof
Wading boots protect the foot soaking you need when traveling through damp terrain. You may hike while the waterproof function prevents you from getting soaked.
Consider wearing wading boots if you plan to go trekking and climbing. Then, you won't need to pack a separate pair of boots for the journey.
As similar as they appear, they have disparities between them. A table shows the differences between the two boots.
| Hiking Boots | Wading Boots |
| --- | --- |
| All hiking boots are water-resistant. | Some wading boots aren't water resistant. |
| Full ankle support  | Minimal ankle support  |
| All hiking boots are breathable.  | Some aren't breathable. |
What Are the Best Hiking Boots for Wadding?
Check through the top options to locate the best wading boots that are reliable and trustworthy.
#1. Orvis PRO BOA Wading Boot
This wading boot is solid and comfortable, and it offers waders an excellent grip, a customizable fit, and an easy on/off BOA system.
These features make it simple to put them on and take them off.
#2. Orvis Clearwater Wading Boot
Since they are affordable for waders, who frequently wade, it is made with quality materials. 
The Orvis Clearwater brand is well known for its affordable quality; its wading boots are an excellent option.
#3. Simms Flyweight Access Wading Boot
The Flyweight Access boots weigh 44.7 ounces, which makes them lighter than conventional boots. 
Even without metal studs, their Vibram soles are fantastic on slick stream bottoms and dry quickly and drain effectively.
Do You Have to Have Wading Boots?
Wading boots are crucial. With any outside activity, improving your outdoor experience is, first and foremost, a safety concern, followed by a comfort concern.
There are essential factors to think about while purchasing wading boots, which include the following;
#1. Sizing  
Wading shoes and boots typically come in various sizes, from casual shoes and hiking boots. Boots for wading should be one size larger than regular hiking boots. 
The additional room is there so that anglers may comfortably don wading socks and fit into their boots. 
It's a good idea to size up your boot by one-half if you intend to fish in frigid waters early in the season. 
#2. Durability
When purchasing wading boots, durability is a crucial factor to consider. 
Sub-standard materials used in low-quality wading boots may quickly deteriorate when repeatedly wet and dried.
When buying wading boots, keep an eye out for footwear constructed of durable, water-resistant materials. 
Due to the constant pressure they experience as you use the boots, the laces are particularly prone to this collapse. Therefore, wading boots must have high-quality laces.
#3. Drainage 
After each use, the wading boot has to drain thoroughly. If not, water will build up within the boot and cause blisters and pain in the feet. 
The drainage gaps should be tiny enough to allow adequate drainage without letting rocks or other debris into your boots.
#4. Styles  
The range of wading boots includes sturdy hiking boot versions and lightweight sneaker designs. 
Selecting the wading boot style that best suits your requirements is easy. What you purchase will depend on the type of hobby or sport you want to perform the most. 
Hiking footwear styles are solid for anglers who must travel long distances or navigate obstacles.
Sneakers-style boots are ideal for regions with shallow streams or along the shore where walking will be easy, 
#5. Soles
When trekking through your favorite rivers, streams, and creeks, having exceptional traction is one of the key characteristics that any wading boot should possess. 
Fishermen can pick between rubber, felt, or cleated soles to maintain balance while walking over mud, rocks, and other detritus.
#6. Boot laces 
Features like bootlaces are crucial since they support the ankle region and lessen foot fatigue. 
A boot with adequate lacing is simpler to put on and take off than one with ineffective lacing. 
Your wading boots' laces should be constructed of solid material so they won't unravel when wet.
#7. Comfort 
Although you want lightweight boots, they must be cozy to wear all day. 
Buying boots that fit your feet nicely and don't pinch or give you any unpleasant walking sensations is an excellent method to ensure comfort.
What Other Boots Can I Wear Instead of Waders?
When wading, waders are essential. But do waders have any substitutes? Fortunately, you can wade in various types of boots. 
Below is a list of them.
#1. Rubber Barn Boots
You can replace wading boots with rubber barn boots. They might not be as comfy as the wedding boots, but finding the right size can be challenging.
#2. Stockingfoot Boots
Typically, stockingfoot wader boots have a comfortable, waterproof liner for the feet.
When wearing waders, neoprene socks keep your feet warmer and dryer. As a result, you must buy an additional set of wading boots.
FAQs
#1. Where Can You Precisely Use Wading Boots?
Wading boots are perfect for various activities, including gardening, fishing trips, and even waterfowl hunting.
#2. What Kind of Boots Do You Wear with Waders? 
It would help if you had a pair of lightweight wading boots with good drainage and sturdy support when hiking or out on the waterside.
Conclusion 
In conclusion, hiking boots are an excellent alternative to wading boots because they have comparable features.
Nonetheless, some details distinguish them, so you must be aware of those before going on your next adventure.
Also, there are necessary specifications one must consider before purchasing a wading boot because they are essential to the effect it might have on the user.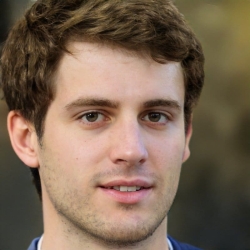 Latest posts by Josh Matthews
(see all)