Hiking Safety Checklist: Be Prepared for Anything!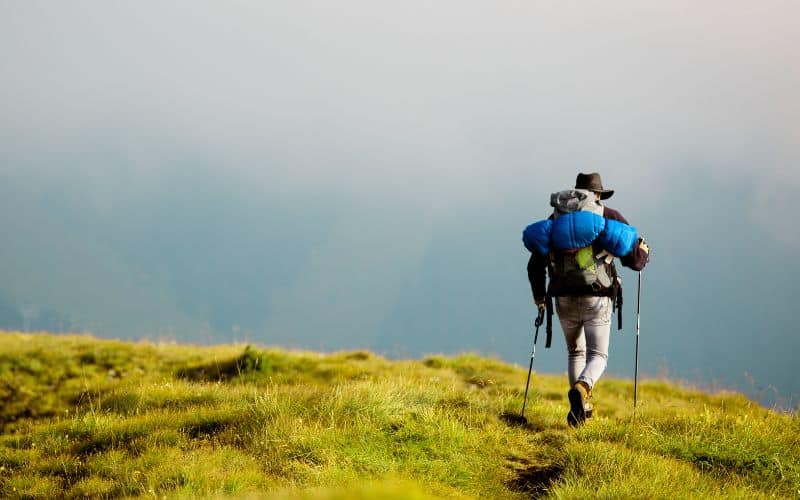 Setting off on a hike into the great outdoors is an exciting prospect, but preparing for anything that may come your way is crucial. 
After all, you never know when an unexpected mishap could turn your adventure into a tricky or even dangerous situation. 
So, whether you're an experienced hiker or new to the trails, read on for everything you need to know to be fully prepared for any situation.
A hiking safety checklist should include the gear you need and the mindset and preparedness that will help you hike safely. By paying attention to physical and mental preparation, you can have a safe and enjoyable experience on the trail. Now you have the knowledge you need to explore the great outdoors! 
This article will outline your essential items for your next outdoor adventure. 
Also, we'll go over the basics, like food and water, and more specialized gear, like a first aid kit and an emergency kit.
What Are the Hiking Safety Essentials You Must Carry?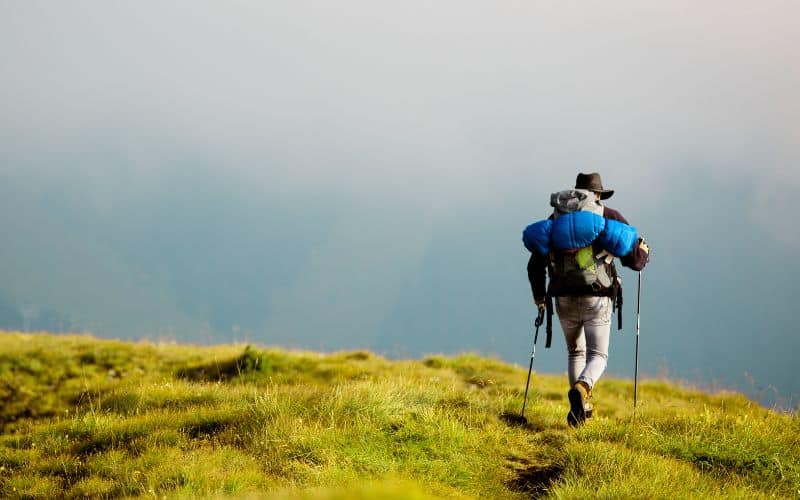 When you go hiking, it's not just about what you do – it's also about what you bring. 
Before you hit the trail, there are certain items you must have that are essential for a safe and enjoyable hike.
Here are the ten hiking safety essentials you must bring on a hike. 
#1. Navigation
When hiking, navigation is key to getting where you want to go – and, more importantly, getting back. 
A map and compass are the most important navigation tools, allowing you to find your location and stay on track. 
#2. Sun Protection
The sun's ultraviolet (UV) rays can harm your skin, eyes, and overall health. When hiking, it's important to protect yourself from these rays. 
The best way to do this is by wearing sunscreen with SPF 30 or higher, a wide-brimmed hat, and sunglasses that block UVA and UVB rays.
#3. First Aid
A first aid kit can be a lifesaver in a minor injury or illness. 
Every hiker should carry a basic first aid kit, including bandages, gauze, an antiseptic solution, painkillers, and tweezers. 
#4. Knife
Even if you aren't planning on doing bushcraft, a knife or multi-tool is still a must-have item for any hiker. 
A knife can help you cut rope, open cans, and perform other basic tasks.
Pack a knife or multi-tool that is lightweight and easy to carry but still durable and functional.
#5. Fire
Even if you're not planning on camping overnight, it's still a good idea to have a way to make a fire in case of an emergency. 
Fire-starting tools like matches or lighters are lightweight and easy to pack, and they can help you stay warm, cook food, and signal for help. 
#6. Emergency Shelter
In an emergency, an emergency shelter can make all the difference between comfort and hypothermia. 
A tarp, bivy sack, or tent are all lightweight and easy-to-carry options that can provide shelter from the elements. 
#7. Extra Food
Whether hiking for a day or several days, packing extra food is always a good idea. 
Pack calorie-dense foods like granola bars, nuts, and dried fruits that will give you energy and keep you fueled. 
#8. Water
Water is essential for every hike, so you'll want to bring enough to last the entire trip. 
A general rule of thumb is to bring one liter of water every two hours of hiking, but you may need more or less depending on the weather and your needs. 
#9. Appropriate Footwear
Proper footwear is essential for hiking and can make or break your trip. 
If you're hiking in different types of tails in different weather conditions, you'll require different types of hiking footwear. 
For clarity, the table below gives an overview of the appropriate footwear for different hiking conditions.  
| Footwear  | Hiking Condition |
| --- | --- |
| Waterproof boots | For the wet or muddy environment  |
| Hiking boots | For ankle support and is ideal for rugged trails |
| Trail Shoes | For well-balanced trails |
| Hiking Sandals | Excellent for hot weather and water crossing |
| Gaiters | Ideal for comfort and cushioning.  |
Depending on the hiking condition, you'll want to choose shoes or boots that fit well in your hiking environment. 
#10. Headlamp
A headlamp or flashlight is a must-have, especially if you're hiking in the dark or if there's a chance of getting stranded overnight. 
The bottom line is that having the right gear and being prepared for anything can make all the difference on a hike. 
If you're well-equipped with the essentials, you'll be in a much better position to enjoy the beauty of the great outdoors. So remember to pack light, but pack smart!
Should You Carry a Medical Kit When Hiking?
Yes, it is highly advisable to carry a medical kit when hiking. 
A first aid kit is an essential part of your hiking equipment and is one of the Ten Essentials you should always take on a hike. 
A first aid kit can help you treat minor injuries such as cuts, blisters, and burns and can also be critical in an emergency. 
Purchasing prepackaged first aid kits is a great option for people new to hiking or those who don't want to assemble their kit. 
However, it's important to note that even prepackaged kits may not have everything you need.
Therefore, it's always a good idea to customize your first aid kit to fit the needs of your group.
Alternatively, you can create your medical kit from scratch. 
Creating your first aid kit allows you to tailor the contents to your needs and hiking environment. 
Also, you can add items that address your unique medical needs, such as prescription medications or items for allergies or asthma. 
Additionally, consider your party's group size and experience level when selecting items for your kit.
How to Prepare For a Safe Hike?
To prepare for a safe hike, adhere to several important tips before hiking to ensure you're as safe as possible.
Here are some tips to help you prepare for a safe and enjoyable hike:
#1. Plan Ahead 
Planning is crucial for any hike, no matter how experienced you are. Before your hike, take some time to research the trail you'll be hiking. 
Find out how long and strenuous it is and what kind of terrain you'll be hiking on. Planning ensures you have the right hiking gear and supplies. 
#2. Share Your Plans
Even if you're an experienced hiker, sharing your plans with a trusted friend or family member is important. 
Before leaving, tell them where you'll be hiking, how long you plan to be gone, and when you will return. 
#3. Pack the Ten Essentials
It's not just about packing the right gear – it's about the right gear for the specific conditions you'll be facing. 
The ten essentials listed above are a great place to start, but there may be other items you need to add, depending on the location, season, and expected weather. 
#4. Know Your Limits
Knowing your limits is an important part of staying safe on the trail. Choosing a hike that matches your fitness level and experience is important. 
If you're new to hiking, start with a shorter, easier trail. Always err on caution and know when to turn back. 
#5. Be Prepared For Emergencies
It's not just about having the right gear – it's also about knowing what to do in an emergency. 
The standard emergency number in the US is 911, but it's also a good idea to research the number for local search and rescue in the area you'll be hiking in. 
#6. Check Your Gear
Even if you've packed everything you need, it won't do you good if your gear is broken or malfunctioning. 
Before you head out, take the time to inspect your gear and make sure it's in good working order.
#7. Stay Aware
As important as preparing for emergencies, the best way to stay safe is to avoid them in the first place. 
When on the trail, pay attention to your surroundings and be alert for potential hazards.
By following these simple tips, you can ensure that your hiking experience is as safe as possible and that you can enjoy the beauty of the outdoors with peace of mind.
5 Most Common Dangers When Hiking
While hiking can be such a rewarding and beneficial experience, it is important to understand the potential risks and hazards associated with this activity. 
Here are the five most common dangers hikers face when hiking:
#1. Uneven Terrain
Uneven terrain, such as rocks, roots, and holes, is one of the biggest hiking hazards. 
These features can be difficult to see, especially when the trail is muddy or covered in leaves. 
When hikers encounter uneven terrain, they can easily trip, slip, or lose their balance, leading to injuries like sprains, strains, and broken bones. 
#2. Unpredictable Weather
Weather can be unpredictable and can change rapidly, especially in the mountains. 
Hikers should prepare for weather conditions like rain, snow, wind, and extreme heat or cold. 
#3. Poisonous Plants or Animals
Some plants and animals in the wilderness can be poisonous and potentially dangerous to humans. 
It's important to be aware of the plants and animals in your hiking area and take appropriate precautions.
#4. Faulty or Inadequate Gear
Faulty or inadequate gear can pose a real risk to hikers. It's important to ensure that all your gear is appropriate for the hike and in good condition. 
Don't forget to inspect your gear before you go, and replace anything worn out or broken.
#5. Getting lost
While hiking, getting lost is a serious risk and can be dangerous, especially if unprepared. 
Even if you know the area well, it's easy to lose bearings when surrounded by trees and hills. 
In addition, it's a good idea to carry a map and compass or GPS to help you navigate if you get off the trail. 
By being aware of these common dangers and taking steps to mitigate them, you can help ensure a safe and enjoyable hiking experience. 
Remember to plan, pack the ten essentials, and be prepared for emergencies.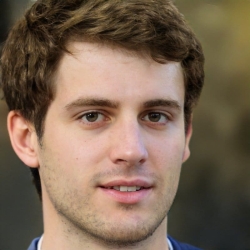 Latest posts by Josh Matthews
(see all)