What Size BMX for Adults? (Let's Find Out)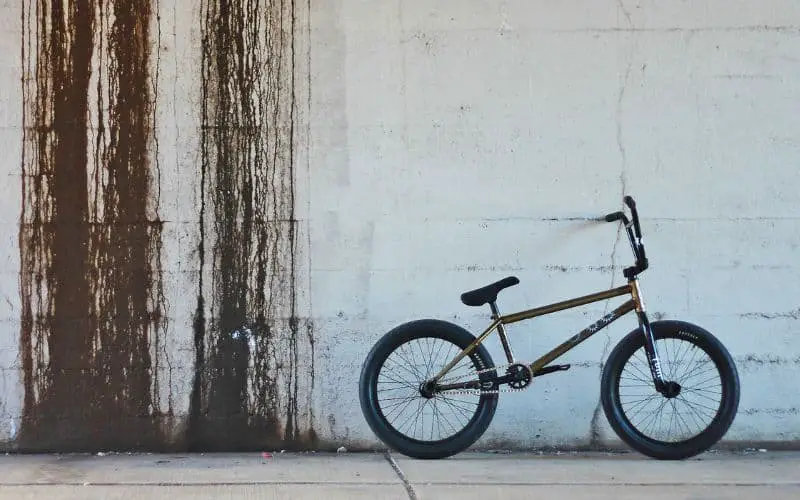 Seeing that you stopped here shows that you are curious to know what size of BMX bike is ideal for you. Well, it's an understandable concern for most beginners or first-timers.
Identifying a suitable bike size requires you to familiarize yourself with a BMX bike's different dimensions and sizes and your age and height.
Although most people ask if an adult can ride a BMX, the truth is BMX aren't just for kids. 
All you need is appropriate sizing, which brings us back to the question of what size BMX is for adults.
The size of a BMX bike that is more suitable for an adult is one with a larger and stronger frame for comfort and maneuverability. However, with a height of 160cm or taller, the 20-inch wheeled BMX bike having top tubes of 20.5″ to 21.25″ is more suitable. Other options exist for 22, 24, and 26-inch wheeled bikes.
As we progress in this article, you will learn the ideal BMX bike size for adults, you will know how to identify one that suits you, and we will also see the most popular BMX among adults.
What Size of BMX Bike is Ideal for Adults?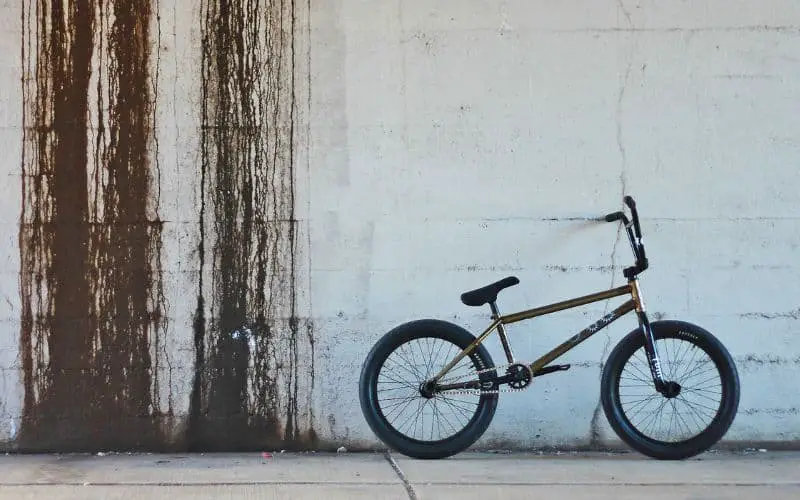 Children with height of 122 cm to 147 cm are 7 to 11 years of age, and a BMX bike of 18 inches wheel is good. However, a 147 to 193-cm adult will take a 20-inch wheel BMX.
Furthermore, note that even within the BMX bike, there is still a considerable difference between bikes for women and those meant for men.
BMX bikes are in such a way that the stacks for women's bicycles are shorter when compared with those of men because women have shorter torsos and reach.
No doubt, as an adult planning on purchasing a BMX bike, there are a lot of factors you must consider to derive comfort and satisfaction from your ride.
The first thing to consider is the frame size. The frame size should be compatible with your height and body proportions which should be bigger than entry levels and youth.
In choosing a frame for an adult bike, materials like chromoly steel should be of more value (i.e., materials that are great strength and durability) while improving maneuverability.
The second thing to consider is the frame's geometry. It should be one that better suits your riding style. BMX bike geometries include Race, Park, Street, and even Dirt.
Also note that these geometries vary greatly regarding maneuverability, responsiveness, and stability. The one you choose should be compatible with your riding style.
The third thing to consider is a BMX bike with components of good quality (reliable and durable parts). For better performance, I recommend you go for the Higher-end ones.
BMX bikes often come in one frame size with only a few variations in length. So depending on the height and age of the adult rider, you can change the wheels to a more suitable one.
Depending on your height and age as a rider, the table below can help you identify the BMX bike size that suits you.
Height 
BMX Wheel Size
Feet and Inches 
Centimeters (cm) 
Age (years)
3'7"- 4'0"
110 – 122
5 – 7
16"
4'0"- 4'10"
122 – 147
7 – 11
18"
4'10"- 6'4"
147 – 193
11 & above (adults)
20"
How Do I Know What Size BMX Bike I Need?
Choosing the right size BMX bike will require taking certain measurements. The common rule of thumb is to ensure that you can stand comfortably over the bike's frame.
For adults, the most suitable is a BMX bike having a long top tube of 160-170mm cranks and 20×1.5-inch tires. Another good option is the 175-180mm cranks with 20×2-inch tires.
It would help if you also consider your skill level while selecting the appropriate BMX bike to buy. As a beginner, you should get a complete BMX; as your skill improves, you can upgrade.
Furthermore, to make things very easy for you, here is a step-by-step guide on measuring a BMX bike;
Like any other measurement, you must first bring out all the required tools and a measuring tape and take the measurements in inches.
Take the tires and measure the diameter in full, and with a size chart, you should know the range you fall into. 
All you have to do is take the tape, measure from one end of the rim, and compare the number on the other.
Get to the seat tube and take measurements of its height. Locate the top of the seat tube that holds the seat in position and then measure from where the tube reaches the pedals.
The seat tube length is a determining factor of how high you will sit on the bike. It will greatly affect the performance if it is too low or too high.
Then measure the top tube and its distance from the seat tube to the front axle (i.e., measuring the distance from the seat to the handlebars). 
The aim is to get enough space for pedaling and holding your handlebar.
Next, measure the chainstay length, the distance from which you attach the chain to the pedal sprocket. 
A moderate sprocket is best, not too long or short, since it will impact the bicycle's overall performance.
Then, you will move on to measure your bike's total height ground going up to the top tube. 
It is the bike's ride height and the determining factor of how comfortable your leg will be on the ground while you perform tricks or rest. 
It should not be too high that your leg cannot touch the ground when you sit on the bike.
Next up is the measurement of the size of the handlebars. Using your tape, measure from where the front wheel is attached to the frame of the handlebars. 
The measurement has to be free of errors.
After you get all the measurements, you are to draw a rough sketch of a bicycle and write all the measurements in the right places. 
With this sketch, you will understand when you get to a BMX bike shop.
What Is the Most Popular BMX Size Among Adults?
BMX bikes come in various wheel sizes of 12-inch, 14-inch, 16-inch, 18-inch, 20-inch, and 24-inch. 
However, the most popular size among adults is the 20-inch wheel. The BMX bikes of 12″ to 18″ wheels and 24″ wheels have top tube (TT) lengths, especially for their wheels. 
But the 20″ wheel is a complete BMX bike that can feature different types of top tubes.
Below is a table showing different rider sizes based on the top tube (TT) length and BMX bikes for Freestyling and Racing.
| Height (cm) | Race  | Freestyle  |
| --- | --- | --- |
| Below 100 | 12" Wheel Size Balance or Pedal | 12" Balance(Class Size) |
| 99 – 122 | 12" to 16" Wheel Size | Micro Mini(Class Size) |
| 122 – 137 | 16" to 18" Wheel Size | Mini (Class Size) |
| 137 – 147 | 18" to 20" Wheel Size(Small TT size) | Junior (Class Size) |
| 142 – 177 | 20" Wheel Size(19.5" – 20.4" TT Length) | Expert(Class Size) |
| 162 – 178 | 20" Wheel Size(20.25" – 21" TT Length) | Pro (Class Size) |
| 172 – 180 | 20" Wheel Size(20.5"-21.5" TT Length) | Pro XL(Class Size) |
| 180 and above | 20" Wheel Size +(21" – 22" TT Length) | Pro XXL(Class Size) |
The 20-inch BMX bike is also the most common because of the following reasons;
#1. Reduced Chance of Injury
Since you can upgrade the 20-inch wheel to fit you better, you will have more control over your bicycle while riding it. That will reduce possible accidents and injuries.
Injuries from past rides can make competing at higher levels difficult, especially if you plan to go pro.
#2. Efficient Handling
As an adult, why not try to ride a bicycle meant for kids just for the fun of it? You will be able to learn at least a couple of things about riding the right size of bike.
You will discover how unsafe, difficult, and challenging the handling will be for you. But if you get the right size of an adult BMX bike, you will experience improved handling and control.
#3. Effective for Tricks
One's ability to control and lift the bike with speed and ease is the foundation on which you can perform all stunts. A thin person on a large bike will find it a huge challenge.
But with a 20-inch wheel BMX bike doing stunts can get much easier.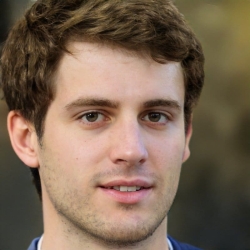 Latest posts by Josh Matthews
(see all)