Jamis Renegade Vs. Specialized Diverge (In-Depth Comparison)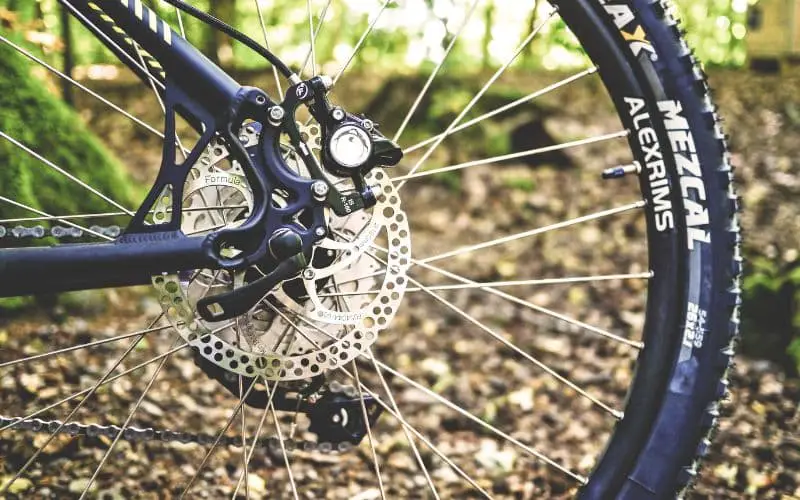 Bicycles are designed with a purpose in mind. If you buy a road bike, you might not be able to use it for rugged terrain like a mountain bike.
Bikes can be ridden on different terrain for recreational activities or sports. If you want to buy a bicycle, you have to consider where you want to ride the bike before purchasing one.
Choosing the brand you want to buy can be a hard task. But not too hard if you ask for the help of a professional.
You will need to compare many brands and check the specifications, the pros, and cons, and the material used. This will help you make the best choice.
Jamis Renegade and Specialized Diverge are gravel bikes with disc brakes, big tires, and geometry for both on and off-road rides. These bikes have a few differences and can pose a little difficulty in making a choice. Both brands have different ratings, performance levels, and prices; comparing these differences will help you make a compatible choice.
Jamis Renegade Vs. Specialized Diverge Spec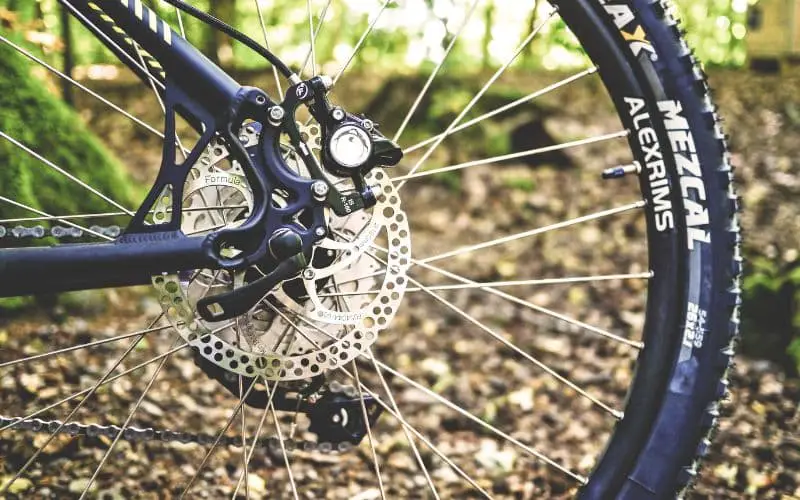 Specifications have been an essential guide to purchasing a product. Comparing specification levels of a Jamis Renegade and Specialized Diverge bikes can help you make the best choice.
It makes it easy to know if the bike is of high or low quality at the price it sells for.
Explore the spec level of bikes and avoid getting low-grade products with a lot of money.
Never conclude that the higher the price, the higher the quality of components and performance.
A bike with a high specification level scale sold at a lower price has a better component and performance than a bike with a lower spec level scale sold at a high price. 
Below is a table comparing the specifications of Jamis Renegade and Specialized Diverge.
| Specs | Jamis Renegade S4 | Specialized Diverge E5 |
| --- | --- | --- |
| Category | Gravel | Gravel |
| Weight | 10.5kg | 11.0kg |
| Frame | Steel | Aluminum  |
| Fork | Carbon | Carbon |
| Wheel size | 700c | 700c |
| Brake type | Hydraulic disc | Hydraulic disc |
| Groupset | GRX 400, FSA | GRX 400, GRX 600 |
| Drivetrain | 2×10 | 2×10 |
| Gear range | 58km/h | 58km/h |
| Seatpost | Rigid | Rigid |
| Tire | 37c | 38c |
| Wheel | Aluminum | Aluminum |
Table 1: Spec comparison between Jamis Renegade S4 and Specialized Diverge E5. ( 99spokes)
Both Jamis Renegade and Specialized Diverge have an almost similar spec but with a slight difference, which means a difference in level scale.
The next thing you would want o to consider is the price and level of comfort.
Which Is More Comfortable; Jamis Renegade or Specialized Diverge?
There is no straight answer to which is more comfortable. You have to choose the one that suits your wants and comforts your pocket.
They both offer amazing qualities that make a rider comfortable. They both possess increased tire clearance, with wider wheels and tires. 
The Jamis Renegade has a unique headtube angle, chainstay length, bottom bracket drops, and height that adds to rider comfort.
A low seat stay can make your stay on the saddle for a day without discomfort.
Specialized Diverge has bikes with stackable head angles. Not just stackable but long, this has increased stability.
Jamie Renegade Vs. Specialized Diverge; Price Comparison
Price has never been a determinant of high-quality products. Many people think money spent on a product equals the quality of the product and the duration it will last.
This misconception has made people give off money without first considering the quality (specifications) with the price.
How much are you willing to pay for a product? The price you pay for a BN product should be based on the specification level scale and not just on the assumption that more money equals high quality.
The truth is, sometimes, you can get a good product at a lower price than you would at a higher price.
Compared to other bikes like the road bike, Gravel bikes cost $200 and above, and only you can decide how much you can spend on a bike.
Let's see some models and their prices;
| Model | Price($) |
| --- | --- |
| Jamie Renegade A1 | 1099 |
| Jamie Renegade S4 | 1399.95 |
| Jamie Renegade S3 | 1899.95 |
| Jamie Renegade S2 | 2499.95 |
| Jamie Renegade C2 | 2999.95 |
| Jamie Renegade C1 | 3999.95 |
| Model | Price ($) |
| --- | --- |
| Specialized diverge ES | 1,300 |
| Specialized diverge E5 | 2,000 |
| Specialized diverge Comp Carbon | 4,200 |
| Specialized diverge Expert Carbon | 6,200 |
| Specialized diverge Pro Carbon | 8,200 |
| Specialized diverge Comp E5 | 2,800 |
| Specialized diverge S-work | 12,250 |
There is a clear difference in price between these two brands.
It's obvious the diverge costs more, but don't forget high cost doesn't mean high quality, compare the specs and other factors before purchasing any of these bikes.
Reviews and Ratings
#1. Jamis Renegade Review
The US-based company started many years ago and has produced great models of bikes, up to six-model families made of steel and aluminium.
They are known for their incredible gravel bikes that have kept improving over the years.
Renegade produces rigid bike frames made of aluminum, steel, or carbon designed to withstand rough terrains.
They produce bikes with them low, narrow and flat seat stays with plenty of carbon Seatpost exposed to provide comfort.
The seat angle falls between 72-73 degrees, a little shorter than race bikes but provides balance when you ride.
Forks are designed with extra offset with an internal reinforcing rib that gives rigidity for road and off-road experience. The wheelbase is between 1030-1065mm.
This feature mitigates the effects of quick movements or shakes, especially when using wider tires. Wider tires that enable it to grip even when riding on mud.
Whether on rough roads or good roads, the Renegade performs brilliantly. The braking system of the Renegade is top-notch and easy to maintain.
The wheel size creates space for wider tires giving the bike an amazing gripping ability.
#2. Rating
Jamis Renegade acquired a 4-4.5 out of 5 on different review platforms.
#3. Specialized Diverge Review
This brand has produced versatile, smooth, better handling, and capable bikes, one of the best gravel bike producers.
Specialized diverge is produced for on and off-road purposes, although wider tires have compromised their on-road performance.
They have continued to make new updates to its geometry, and this has added stability and comfort.
Diverge frames are mostly made from carbon and sometimes from other materials like aluminum.
The latest models of this brand come with slack-able head angles and wider tires that aid riders ride with comfort even in rough terrain. 
Broad wheels can carry tires up to 47mm in width or more to aid stability and clearance. The wheelbase is between 1035-1061mm.
Its bottom bracket height has been raised a few inches higher, with the bracket bottom increased to 85mm to accommodate the 650b wheels.
The latest future shock 2.0 is a hydraulic braking system that can control damping. It also features its braking system called the Future shock.
#4. Ratings
Specialized diverge is rated up to 4.5 to 4.8 out of 5. An incredible rating if you ask me.
Conclusion 
Jamis Renegade and Specialized Diverge are made to explore on and off the road.
Get the best spec you can afford and ride along—great brands with amazing qualities that will always fit your needs.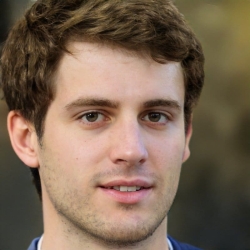 Latest posts by Josh Matthews
(see all)