Shimano Derailleur Lineup! (Everything You Should Know)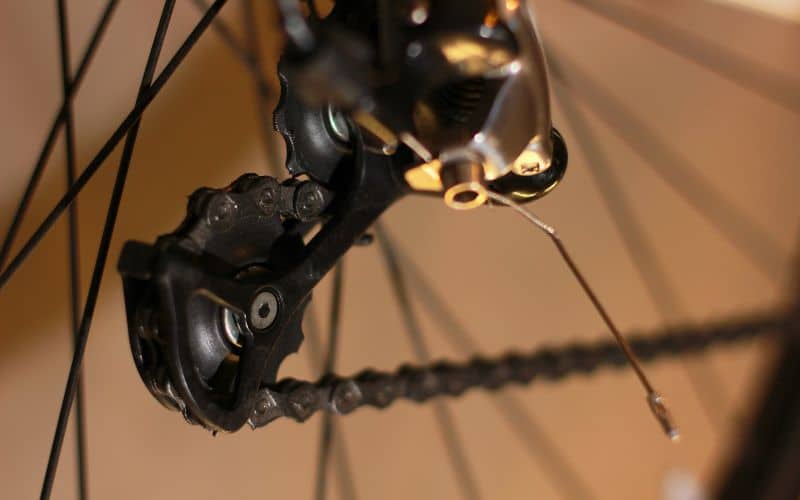 Shimano derailleurs are in bikes for road cycling or off-road cycling. They are for their reliability, dependability, durability, and toughness. 
Shimano makes available three distinctive kinds of derailleurs, whether mountain biking or road biking. There are high-end derailleurs, budget derailleurs, and mid-range derailleurs.
The Shimano Derailleur lineup ranges from the Shimano Tourney to the Acera M3000, Altus M2000, and the Alivio M3100. While some like the Alivio M3100 are best for mountain biking, others like the Shimano Tourney are most suitable for road biking. It's paramount that you settle for the one with the best features. 
What are the Different Levels of Shimano Derailleurs?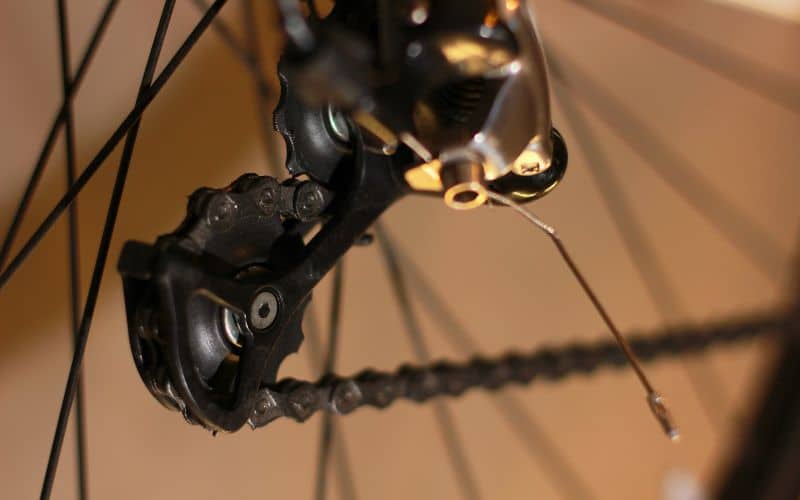 Shimano makes available the most levels or ranges of derailers, some for mountain bike riders while others for road biking.
They include; 
| Levels of Shimano Derailleurs  | Features  |
| --- | --- |
| Shimano Tourney | Road biking  |
| Acera M3000  | Road biking  |
| Alivio M3100  | Mountain biking |
| Altus M2000  | Road biking |
#1. Shimano Tourney
The Shimano Tourney can be found on children's bikes and come in various configurations, which depend on their proposed allocation, which could vary from light mountain or road biking to tours. 
The tourney had its most recent improvement in the year 2020. This improvement brought new speed mechs and further improvements to the cassettes, cranks, and shifters. 
#2. Acera M3000 
The Acera M3000 is another range of Shimano derailleurs. Among its configuration components, it is resistant to corrosion materials such as stainless steel. 
It is in the group known as 9-speed; this allows it to be suitable for combination with a double or triple crankset. It also makes available among its components a wider level range cassette. 
#3. Altus M2000
The Shimano Altus version presents a 9-speed cassette component that can combine with the triple crankset and chainrings.
It does not use the Shimano  Shadow Clutch component to maintain its chain stability.
It rather uses the Shimano Shadow design, which is a lower profile. This design is mainly to minimize damage probability from trail obstacles.
#4. Alivio M3100
It is a 9 Speed ranged derailleur which can be either combined with a double or a triple crankset.
This two-piece crankset combines with an externally fitted bottom bracket whose purpose is to maximize stiffness.
It is considered the very first Shimano Mountain bike group to make use of a part of its components.
The Shimano road bike ranges include; Sora and DuraAce. They differ in areas such as smoothness in shift, varying weights, and varied precision.
In 2020, the Shimano Alivio had some improvements to the front derailleurs and cassette and gear shifters.
Still, regarding their differences, using a DuraAce on your road bike does not transform you into a better bike rider, nor does it make you faster.
A well-maintained and managed Sora could be more efficient in energy than DuraAce.
Each bike range has unique components that make it differ from the other regarding its time of manufacture.
For instance, in 2014/2015, the Shimano Sora had unique components such as brake lever shifters against the 2007 Shimano Sora thumb shifters.
The more modern technology features will trickle down to a much lower groupset level in future production batches.
Are all Shimano Derailleurs the Same?
Shimano Derailleurs are not all the same but differ in ranges, levels, and groupsets. For instance, most Shimano derailleurs are more suitable for mountain bikes.
Similarly, others are more suitable for bikes used for road biking, and others just for light biking and touring.
Shimano derailleurs such as Altus M2000, Alivio M3100, etc., are more suitable for mountain biking, while Shimano derailleurs such as Sora and DuraAce are most suitable for road biking.
Is Shimano Deore XT the Same as XT?
Shimano Deore remains among the best choices of derailleurs when referring to the product price and quality ratio compared to XT.
Shimano Deore is mid-level in the range, alongside the Deore XT range. It is at its best when being used in cross country performances, Olympics performances, and marathon performances. 
Regardless, Shimano suggests the XT also considers weight and performance when undertaking enduro performances or all-mountain.
The crankset chainrings of both derailleurs ensure that the chain glides right over the crankset chainrings with speed, but this process works a little more effectively considering the XT's efficiency.
The XT and Shimano Deore both feature within their components the triple crankset, although the XT has its component configured in a version that is not triple but double. 
To strike a difference between the two derailleurs, XT claims that its crank arms are much stiffer in structure than Shimano Deore, making it offer a much better transfer of power when compared to Deore.
Regarding the weight comparison, the Shimano Deore measures about 930 grams in weight while the Shimano XT measures about 810 grams, including the bottom bracket to the weight.
Regarding the price range of both products, the Shimano XT costs about hundred and sixty-five euros (165 euros), and the Shimano Deore, on the other hand, costs about sixty-five (65 euros).
Shimano Deore has become the product of choice because of the price factor. The Shimano Deore XT ranks much higher regarding the quality of the material of its components.
They do not feature a display that could help to indicate what type of gear you are engaging in; they are also much lighter. 
Also, the internal mechanism makes shifts significantly accurate; this is also an attribute of a superior derailleur.
Depending on your choice, you could position the lower level in the interior direction. Or the direction of the exterior handlebar. The XT ranks higher than the Deore in terms of their peculiarities.
The sprockets of the Shimano XT are in such a way that they can easily shift in a faster mode and have a much more advanced configuration when compared to the Shimano Deore.
The front derailleur of the Deore XT functions in a faster and much smoother way.
Which Shimano Derailleur is Best for Me?   
When considering a Shimano derailleur for purchase, you should ensure to have in mind a high-quality derailleur, one that's well fitted and properly adjusted.
This feature provides accuracy when it comes to hearing shifting. It also ensures an enjoyable and pleasurable riding experience without the barest minimum of all forms of inconvenience when biking. 
Below is a list of top Shimano derailleurs to pick from when considering the best Shimano derailleur for you. This list is from most advanced to least advanced. 
Also, each of these derailleurs has its peculiarities and downsides. Be sure to settle for the one that best suits your needs.
Conclusion
The Shimano rear derailleur has existed for over a hundred years and has come a long way.
The modern rear derailleurs have made advancements in durability, reliability, shift action precision, and gear range. 
Today, with the availability of diverse options of Shimano derailleurs to choose from in the lineup, referencing this article, you should easily find a Shimano derailleur suitable for your bike.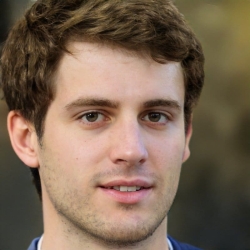 Latest posts by Josh Matthews
(see all)