Are Camping Pads Worth It? (All You Need To Know)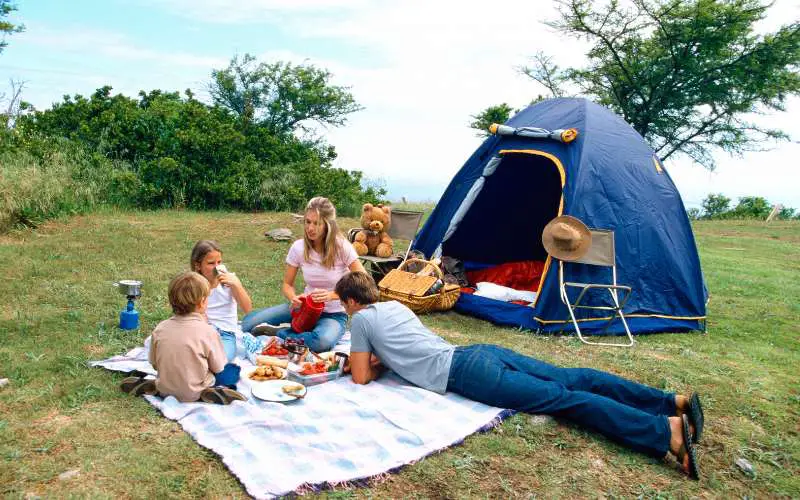 You can only bring along so much during camping, but one thing you should never sacrifice is your comfort.
Comfort is vital to every person, and we try to get as comfortable as possible anywhere we find ourselves. 
Camping pads are necessary; below, you'll learn its numerous benefits.
Camping pads are essential for every camping experience. These pads don't only serve as sleeping materials to provide comfort; they also act as insulators. Camping areas can be cold, and good camping pads insulate you against the cold and keep you warm.
This article highlights the various benefits of camping pads. You'll see some examples of affordable camping pads you can buy for your camping trips. 
Additionally, the article will point out some of the best alternatives to camping pads.
Why Should You Place Camping Pads Beneath Your Tent?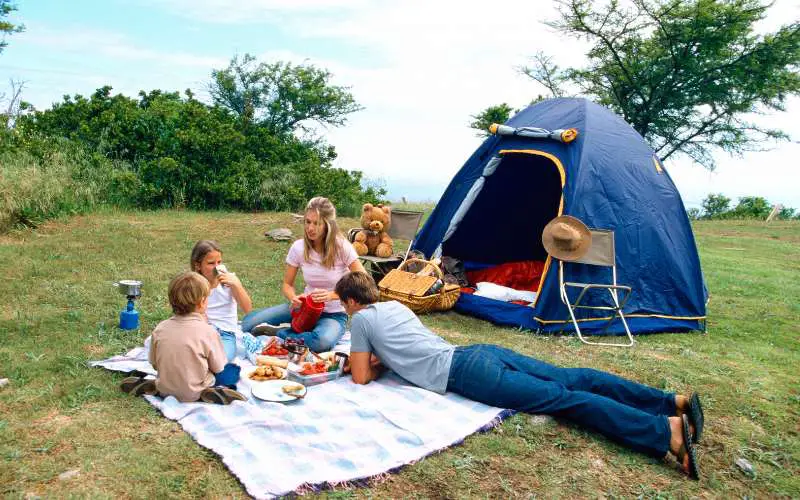 The only situation that necessitates placing camping pads beneath your tent is when you don't come with a sleeping tarp. 
You can damage your camping pad when you place it under your tent. Rocks, branches, broken bottles, and other sharp objects can litter the campsite.
Once you place your camping pad on the ground, any mentioned items will pierce and damage it. Sleeping tarps are the best objects to put on the ground under your tent.
These tarps protect your tent from pointed items, moisture, and dirt. Tarps will prevent damage to your tent and extend its life.
Additionally, the tarp keeps your tent dry and mild since it provides insulation. The tarp will prevent mud or any dew on the grass from touching your tent. 
You can use your camping pad only if your campsite isn't rocky or doesn't harbor sharp objects.
At a sandy campsite, you can place your camping pad beneath your tent. In this situation, you don't need moisture control.
As a rule, you should always bring a sleeping tarp so you don't have to place your camping pad beneath your tent.
Do Camping Pads Provide Insulation?
Manufacturers designed camping pads to provide warmth. Insulation is the most crucial attribute of camping pads since it's common for campsites to be cold.
Many, if not all, camping pads have insulation capabilities to keep campers warm against cold temperatures. 
Manufacturers measure this insulation using degree scores or R-Value. 
R-Value is the measure of thermal protection or the ability of a material to fight heat transfer between warm and cold surfaces.
Camping pads have R-Values from 1 – 10. The greater the figure, the more insulation the pad offers. These numbers can also be in decimals.
Take, for instance, two camping pads with 4.4 and 4.0 R-Values. The pad with the 4.4 R-Value is warmer than the one with the 4.0 R-Value.
Each manufacturer assigns the R-Values for their camping pads. No recognized body sets these R-Values, although, most times, the values are correct.
Even though there aren't accurate representations of temperatures relating to R-Values, there's a breakdown of what these figures represent.
The table below describes the insulation properties of R Values.
| It provides nearly enough insulation for low temperatures but falls short. | Insulation Capability |
| --- | --- |
| 1 – 1.5 R-Value | No proper capability for insulation. Only Good for warm temperatures. |
| 2 – 2.5 R-Value | Light insulation that offers little warmth. Usable for only a warm climate of about 65 degrees.  |
| 3 – 3.5 R-Value | Offers decent insulation abilities for climates ranging from 30 to 60 degrees. |
| 4 – 5 R-Value | Provides nearly enough insulation for low temperatures but falls short. |
| 5 – 10 R-Value | Camping pads with this range of ratings can take on winter. |
With this table, you should know to look for camping pads with high R-Values. You can find the values written on the camping pad's stuff bag.
Although not every manufacturer indicates R-Value, others use temperature numbers. So when you get a camping pad, look for temperature and R-Values.
Manufacturers can sell these bags under "uninsulated" and "insulated" tags. Typically, bags under these tags are the same.
The only difference is that the insulated one has more R-Value than the uninsulated one, which isn't too significant.
With the above breakdown, getting a camping pad that satisfies your insulation needs will be easier.
Best Camping Pads You Can Afford
There are quality camping pads available for an average-sized budget. These pads will offer comfort and insulation when you go to the campsite.
The following are some of the best camping pads you can buy.
#1. Therm-a-rest MondoKing 3D
This camping bed is roomy, with enough foam padding to offer plenty of warmth. 
Its perpendicular sidewalls increase the sleeping area by 20%, allowing you to spin around comfortably. The Therm-a-rest features two valves that hasten inflation.
It only takes a few minutes to deflate and roll up. You can use this pad for over 200 nights as it is durable. The Therm-a-rest can be gotten on Amazon.
#2. REI Co-op Camp Dreamer XL
This ultra-comfortable pad comes with an R-Value of 6.6. It offers above-average warmth and is affordable.
The inflation process is easy, and deflation is simple. The only downside to this camping pad is its large pack size, which is negligible considering its benefits.
#3. Nemo Roamer XL Wide
This camping pad is a thick, comfy, and warm pad featuring an open cell cushion of four inches. It has a micro-adjustable valve which allows for easy inflation.
The Nemo Roamer XL is a polyester product that lends durability to the pad. It can survive constant use for about 150 nights before developing issues with the valve.
You can get this pad on Amazon.
Can You Camp Without Camping Pads?
You can camp without camping pads since there are alternative options to go camping with. However, these alternatives are less advantageous than camping pads. 
Camping pads protect against the cold winter, earth, and bumpy rocks. These pads provide comfort that you won't find with other alternatives. 
Their thick design supports the body and relaxes it better. Camping pads are also light and easy to move around with. 
Inflatable pads are convenient since you can deflate and stuff them into bags. People with back issues should always come with camping pads.
They can escalate their back issues if they sleep on rigid and hard materials. Those who are worried about punctures can get foam camping pads.
Foam pads are durable and withstand a lot of pressure. You don't need to expend energy and time inflating foam pads; you only need to place them on the ground.
Foam pads have multi-functionality; you can bend them against a rock or tree to form a chair. 
The above are some of the benefits that camping pads offer. You should always take one with you whenever you go camping.
Alternatives for Camping Pads
There are many alternatives for camping pads, especially for those who like light camping. Whatever the reason you want camping pad substitutes, you'll find one that suits your needs. 
The following are some alternatives for camping pads.
#1. Sleeping Bag
Sleeping bags are good options to carry when camping. They offer the warmth and comfort you'll need on those short camp trips. 
You can zip the bag around you and rest easy in cold campsites. If you're camping in warm temperatures, you can also nestle atop the bag if sleeping inside is too hot.
Sleeping bags can fold into your pack easily, allowing you to travel without much stress.
#2. Gym Mat
You can also get one of these mats used in the gym for stretching and other yoga activities. These mats are light, durable, and affordable. 
You can rest on these mats when camping since they offer reasonable insulation. Carrying one of these mats shouldn't be a problem because you can roll it up and tie it to your pack.
#3. Air Mattress
These mattresses are close relatives to camping pads, although they are sturdier and need a pump for inflation. They also take up more space than camping pads.
When inflated, air mattresses are super comfy and almost feel like your bed back at home. 
One major drawback of air mattresses is their lack of insulation, meaning you can only take them to a campsite in temperate weather. 
Other camping pad alternatives include;
Camping cot
Paco pad
Hammock
Camping Blanket 
What Are Self-Inflating Camping Pads?
A self-inflating camping pad is a coat of compressible cushion sitting within a wrapped fabric featuring a closeable valve.
Anytime someone undoes the valve, the cushion enlarges and pulls in air to inflate. It takes only some minutes for the pad to get semi-compact.
You'll need to blow a few breaths into the valve to make it firm enough to rest on. You can seal the valve when the pad gets dense enough.
The cushion in the pad functions as an installed pump that provides warmth by sealing still air inside the pad. The inflated pad turns into a springy and comfy cushion to rest on.
Self-inflating camping pads provide more warmth than inflatable camping beds.
Also, the compressible material makes it easy to roll the pad since you can crush the air out. So once you want to pack up, undo the valve and roll the pad.
The cushion has tiny interlinked air pockets, which will leak out and allow you to fold the pad easily.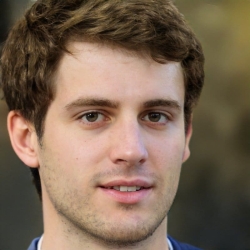 Latest posts by Josh Matthews
(see all)