Can You Go Camping in Ontario? (Things You Must Follow)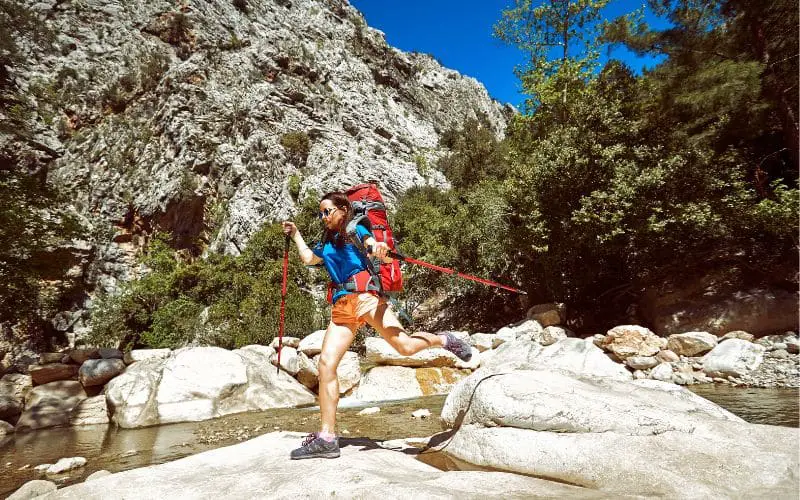 Are you new to Ontario and looking for the perfect way to enjoy the weekend? 
Canada's most populated and second-largest province, Ontario, has beautiful provincial parks, vast forests, great lakes, beaches, and the great Niagara Falls.
If you're wondering if you can go camping in Ontario, there are many options to explore the outdoors through camping, canoeing, hiking, and many more.
Here's what you should know about camping in Ontario.
Yes, you can go camping in Ontario. It's a popular activity in this great province, with numerous sites to pitch your tent and enjoy the outdoors with families and friends. In addition, you can go wild camping and front-country camping, including making reservations in private properties. Also, there are enough Crown lands where you can camp for free.
In this guide, I'll answer whether you need a permit to camp in Ontario and if you can camp anywhere.
Also, you'll know if wild camping is allowed in this great province and if you can camp for free there. Finally, I'll discuss the best places to camp in Ontario with tips and regulations.
Do You Need a Permit to Camp in Ontario?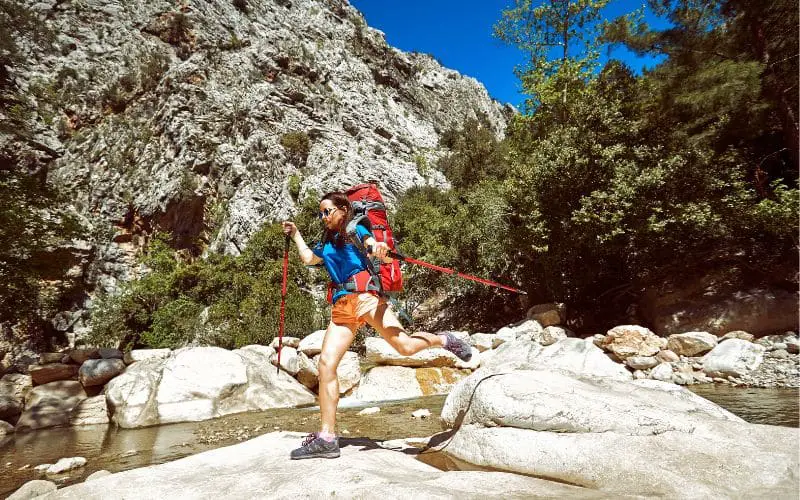 Whether you need a permit to camp in Ontario depends on where you're camping and whether or not you're a Canadian resident.
First, as I've earlier established, Ontario provides plenty of options for residents and non-residents alike to pitch their tents and enjoy the outdoors.
While some places will require reservations and getting a permit, there are places you can camp free in Ontario without a permit.
For instance, on Crown lands in Ontario, Canadian residents can camp for free for up to 21 days in a calendar year.
Canadian residents include citizens and people who have stayed in Canada for at least seven months of the previous 12-month span.
On the other hand, non-residents who are 18 years and above would require a permit to camp on Ontario public lands. 
However, non-residents won't require a permit if:
They're renting a camping unit: a tent or a trailer from a business person in Ontario.
They own any property in Ontario, or their spouse does.
They have any employment in Ontario.
They're a part of any charity or non-profit organization allowed to camp.
Furthermore, camping in Ontario provincial parks will require a fee and permit, except in non-operating parks and conservation reserves.
Frontcountry or car camping in Ontario Operating parks would require a fee that varies according to the site and available facilities.
However, you can access backcountry camping in Operating parks and some backcountry areas without a permit.
Even so, some backcountry areas would require you to pay a backcountry camping fee to pitch your tent there.
Here's what you should know about getting a permit to camp in Ontario:
You can make reservations up to five months in advance of your arrival.
You should make reservations in the name of the person picking up the permit.
Multiple reservations aren't allowed in the same name and within the same period.
Permit holders should be 16 years and above.
For front-country and backcountry camping, you need to make full payment at the time of reservation.
For car camping, parking more than a vehicle requires an additional vehicle permit.
Can You Camp Anywhere in Ontario?
No, you can't camp anywhere in Ontario. While Ontario is home to beautiful lands, beaches, lakes, and parks where you can pitch your tent, there are certain restrictions you must know.
First, Ontario Crown lands comprise 87% of Ontario lands, where citizens and non-citizens can camp. However, camping isn't allowed on all Crown lands in Ontario.
In addition, non-residents can't camp in restricted zones known as Green Zones. 
These Green Zones regulations are established when:
There's competition for resources or land conflicts between residents and non-residents in congested areas.
Non-residents are primary users in areas where the fishery is under stress.
There's a consideration from the ministry in response to a proposal by the public.
Here's what you should know before camping anywhere in Ontario: 
Make your inquiries to be sure camping is allowed in designated Crown lands.
Non-residents will require a permit to camp on crown lands except otherwise.
Non-residents aren't permitted to camp in Green Zones 
You can pitch your tent on private properties but with the owner's authority.
Wild camping isn't permissible in all areas.
Ensure you know the rules and regulations before camping in designated campsites.
Is Wild Camping Allowed in Ontario?
Yes, wild camping is allowed in Ontario.
Wild camping is sometimes called backcountry, random, or dispersed camping. It involves camping in areas other than specified campgrounds.
This camping entails pitching your tents on open fields and the countryside. In Ontario, wild camping is permitted on Crown lands but never on provincial parks and national reserves.
Here's what you should know before wild camping on Crown lands in Ontario:
Ensure that wild camping is permitted in that particular area before pitching your tent.
Follow the 21-day rule for camping in the same spot. After 21 days, you can move your equipment to another site at least 100 meters apart. 
Pick up waste and take garbage with you.
Don't disturb streams, wetlands, and wildlife habitats. 
Check for local fire alerts before starting a campfire.
You'd need a fishing license to fish on Crown lands. 
Can You Camp for Free in Ontario?
Yes, you can camp for free in Ontario. Free camping is obtainable on public lands, conservation reserves, and non-operating parks in Ontario.
You may even find free camping on some private lands.
Below are some of the places you can camp for free in Ontario:
#1. Crown Lands
The Ontario government manages Crown lands. These public lands are the best places to get free camping as a Canadian resident.
However, if you're a guest, you'll need a permit to pitch your tent. 
Before setting up camp in Ontario Crown lands, you need to research and know what is obtainable in the area you're visiting.
First, you can't camp on all Crown lands. So, you should ensure you're setting up on authorized lands to avoid paying a fine.
In addition, you need to abide by the rules and regulations of such areas.
#2. Conservation Reserves
Another place to camp for free in Ontario is on conservation reserves. 
Conservation reserves are areas managed by Ontario parks for various recreational activities, educational purposes, and cultural preservation.
Some of these places offer free camping, while others would require a fee to access campgrounds.
#3. Non-Operating Parks 
While most provincial parks in Ontario require a fee for camping, you can camp in non-operating parks for free.
Non-operating parks provide few recreational activities, including camping, with limited facilities. 
These areas generally offer limited services. Therefore, residents can pitch their tents and enjoy the outdoors for free.
However, it would help if you came prepared to care for yourself, including handling waste and garbage.
#4. Private Lands 
If you're car camping or renting a van, some private properties permit boondocking or overnight camping. You can park your vehicle and stay the night in rest stops and truck stops.
Also, some shopping malls and supermarkets, like Walmart, can allow you to use their parking lot for the night for free.
However, always check for warnings and signs that ban parking. 
5 Best Places for Camping in Ontario
#1. Algonquin Provincial Park
The Algonquin provincial park is a spectacular area between Georgian Bay and Ottawa River, three hours north of Toronto.
This provincial park offers some of the best backcountry campgrounds and a rugged experience for those who need adventure.
You can access the best canoe routes, paddling through lakes and rivers while enjoying the outdoors. 
However, you don't have to do any random camping here. There's drive-in camping and monitored canoe trips.
Also, there are many hiking and biking trails with excellent fishing opportunities.
#2. Collingwood – Craigleigh Provincial Park
The Craigleigh provincial park is another beautiful site to pitch your tent and enjoy nature in Ontario. Collingwood is located on Georgian Bay,  close to Toronto. 
This park offers exciting sites, views, and trails. You can mountain bike and hike while exploring spectacular views like Blue Mountain.
Also, you'll enjoy the fresh air and a beautiful sunset view with Wasaga Beach nearby.
Moreover, most campgrounds have full facilities and services to offer you the most of your time while exploring.
#3. Killbear Provincial Park 
The Killbear provincial park is also found in Georgian Bay. It's a massive campground surrounded by water and amongst Ontario's most popular camping sites.
This park provides a good spot for families, having about 880 campsites covering seven paths. The pristine water is excellent for swimming, kayaking, or other authorized water activities.
#4. Killarney Provincial Park
The Killarney provincial park is another excellent site to pitch your tent and explore the outdoors. 
The campsite is on George Lake, and the surrounding waters are great for swimming and canoeing. 
Killarney campsite has different sections, each offering something slightly different and captivating. 
However, the sites are small, and the best place to pitch your tent is close to the lake. In addition, there are hiking trails that lead to spectacular views for your sightseeing.
#5. Oastler Lake Provincial Park
The Oastler lake provincial park is another spectacular campsite you'd want to try.
The camp's setting is on a small lake surrounded by trees, a few minutes from Parry Sound and Georgian Bay and close to Toronto. 
This park's location and size make it a very popular campground. Campsites are large, with enough distance in between.
Car camping is allowed on five campsites, with access to drinking water, a comfort station, and toilets. Also, walk-in campsites are available.
What's more, you can try fishing on the lake.
Rules, Regulations, and Tips for Camping in Ontario 
Rules and regulations guiding camping in Ontario will vary from place to place. Ensure you know the rules guiding the designated campsite you'll be visiting.
Here are some of the rules and regulations for camping in Ontario:
Do your research and ensure you're allowed to camp in designated areas before pitching your tent.
Make reservations on time and in the name of the person collecting the permit.
Only the permit holder and registered guests are allowed to occupy the campsite for the duration.
You must stay not more than 21 consecutive days in a year on the same site on Crown Lands.
Non-residents are required to get a permit to camp on Crown Lands.
A campground should contain not more than six people except they make up a single family with their children.
In addition, here is a table explaining some camping tips to guide you:
| Tips | What You Should Know |
| --- | --- |
| Come prepared when camping on Crown Lands  | Most Crown Lands are in remote areas. You'll need to come with your equipment. |
| Camp equipment should be temporary and portable on Crown Lands  | Since you can't stay more than 21 days on the same site, come with equipment. |
| Watch out for your safety when wild camping or backcountry camping  | Since you're not in an organized campsite, you should be concerned about your safety.  |
| Choose the best camping season  | Summer is best if you're a beginner  |
| Choose the best trail | If you're camping with children, avoid long and arduous paths  |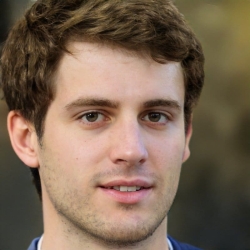 Latest posts by Josh Matthews
(see all)