Do Beavers Go Camping? (All You Need To Know)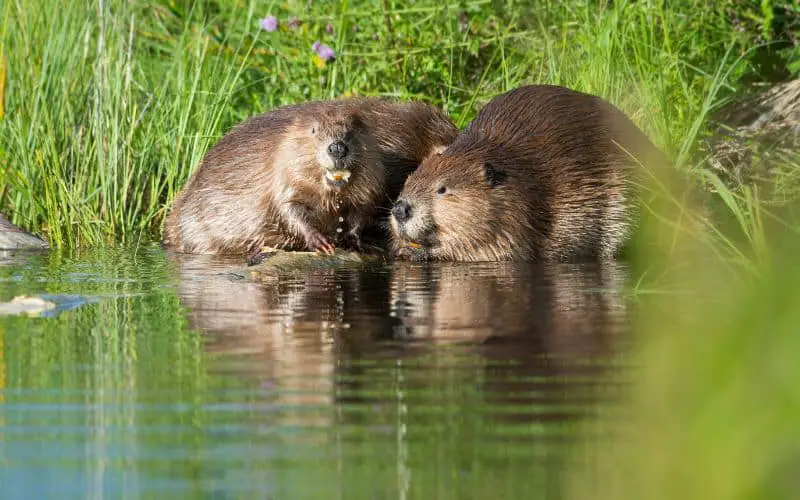 Camping is a great way to get involved with the outdoors and can be a fun and fascinating activity even for kids. 
Parents often look for ways to keep their children engaged and active outside of school hours, and one common option for many families is to enroll their children in local scouting programs.
However, you may wonder about the activities beavers engage in and whether they go camping.
Beaver scouts go camping. Camping is a crucial aspect of the scouting experience and is an opportunity for children to learn valuable skills in an outdoor setting. Beaver Scouts, the youngest members of the scouting community, are no exception to this tradition. However, the camping experience for beaver scouts differs from other scouts due to their age and developmental stage. 
I will explain all you need about the beaver scouts in this article. By the end, you will understand their core goals, activities, and all your ward can gain from being a Beavers member.
Do Beavers Usually Go for Camping?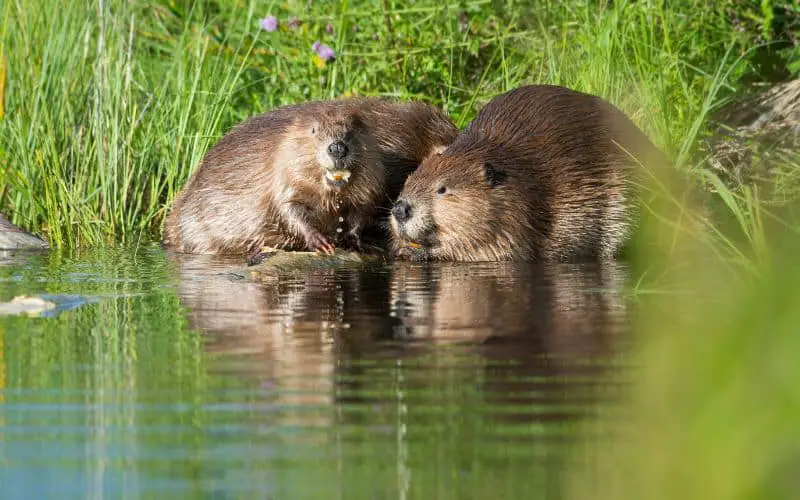 Like all scouting organizations, Beaver Scouts have various activities and programs throughout the year. One of the most popular activities for scouting organizations is camping. 
Camping allows young people to explore the outdoors, develop important skills like team-building, leadership, and self-sufficiency, and bond with their peers.
However, the specific type and length of camping trips will vary depending on the local scouting organization, the level of maturity and readiness of individual scouts, and other factors.
Some Beaver Scout groups will participate in shorter, one-night camping trips, while others will engage in more demanding outings that last several days or even longer. 
Regardless of the specifics of a given camping trip, the overall goal is to provide Beaver Scouts with a fun and educational outdoor experience that enhances their growth and development.
Beavers' camping trips are age-appropriate and designed to meet specific needs. The camp experiences are carefully planned and supervised by trained adult leaders. 
These trained leaders work hard to ensure the safety and well-being of the beaver scouts while providing them a fun and educational camping adventure.
It would help to know that scouting has been an integral part of many children's lives, allowing them to explore the great outdoors, learn new skills, and develop personal and social values.
And one of the primary goals of scouting is to instill a sense of adventure and exploration in children, encouraging them to embrace new challenges and experiences. 
And for many kids, the pinnacle of their scouting experience is camping, which provides unique memories most kids can cherish forever.
Where Do Beavers Go Camping?
You may be wondering where beavers go camping. Well, keep reading to find out. 
When it comes to where beaver scouts go camping, one thing is sure; they have access to a range of beautiful sites that are safe and suitable for young children. 
The camping sites vary depending on the regional policies and facilities available. 
However, camping at the beaver scout level is structured to ensure that all children participate in appropriate activities for their age and level of development.
Generally, Beaver Scouts go camping in designated campsites or outdoor recreational areas. 
And it is vital to choose a safe and suitable location for young children, with access to basic amenities such as clean water and restroom facilities. 
Also, some campsites offer organized activities and programs designed explicitly for scouting groups. 
Safety is of utmost importance, so it would help to take all necessary precautions when planning a camping trip for Beaver Scouts.
As a parent, if you are bothered about where camping will take place, you can contact the local scouting organization or check out their website for more information.
Generally, when choosing a campsite for beavers, the organizers consider several factors, as choosing a suitable campground is essential for a successful camp.
As such, the property's location, surroundings, design, and amenities are often considered before choosing a place.  
Parents and children interested in scouting should be reassured about the safety and suitability of camping as it is a structured and supervised activity designed to meet their children's needs.
How Old Do You Have to Be for Beavers?
The beaver scouts, also known as the youngest members of the scouting organization, are typically aged between 6 and 8 years old. 
Beavers are a group of active youngsters who engage in games, activities, and other initiatives that help them grow in a safe and nurturing environment. 
The beaver scouts have a unique program that encourages kids to learn while having fun. 
Some activities include experiments, crafts, and games that teach them essential life skills. 
Dealing with beavers can be demanding since each kid has different needs, especially when camping.
However, trained leaders are always available to make the first night or any night away an unforgettable experience for the kids.
Generally, being a beaver is geared towards making tiny but significant progress and lessening new things. 
Beavers have colonies supervised by an adult beaver leader. Also, additional adult volunteers are on hand to monitor events, impart their knowledge, and ensure everyone's safety. 
Usually, Beaver leaders may have nicknames based on diagrams from books, photographs, or behavior. 
While camping beavers can be challenging, it is worth it at the end of the day. 
Camping provides the first opportunity for beavers to spend a night away from home. 
Also, it provides a sense of freedom, greater time for longer activities, the fun, and thrill of spending time with friends, and helps prepare them for future camps in older Sections.
Usually, scout groups have several sections with varying age limitations. However, for most groups, the age limits are flexible. 
The table below shows the various sections of a scout group and the age limits.
| Sections  | Age Limit |
| --- | --- |
| Beaver Scouts  | 6 to 8  |
| Cubs  | 8 to 10  |
| Scouts  | 10 to 14  |
| Explorers  | 14 to 18  |
What Other Exercise Do Beavers Do?
Although Beaver Scouts go camping, that is just one aspect of the program. 
The Beaver Scout program is designed to encourage the growth and development of children in an educational and fun environment. 
The program focuses on the personal development of each child by instilling values of sharing, cooperation, and respect for others. 
The program encourages physical fitness, practical skill development, and social interaction through various activities. 
There is no doubt that scout group leaders have a wealth of experience in scouting. Beavers engage in various activities such as hiking, campfire, swimming, and team-building exercises.
In cases of a camp, the overnight nature of the trip provides the perfect opportunity for children to bond with their fellow scouts.  
And learn valuable life skills like taking care of oneself when away from home. Also, other activities include craft-making, community service projects, and outings to local attractions. 
Overall, the activities are fun and educational and promote the scouting program's core values, such as leadership, cooperation, self-confidence, communication, and problem-solving.
Generally, the beaver camp is worth it, as you can not overemphasize the overall benefits of scout camping.
Below are some of the numerous benefits of the activities carried out by beavers.
Beavers earn both physical and mental development and experience success.
Beavers become brave enough to face their fears and take risks.
With various activities, beavers can acquire skills that will last a lifetime.
Beavers become more self-sufficient.
You are sure of your ward's spiritual development.
Camp activities create room for beavers to engage in physical activities; hence they become physically active.
Generally, whether you are considering enrolling your child in the program or are a parent of a current scout, it is clear that there are many exciting and valuable experiences in the program.
FAQs
Is There Any Cost Involved in Becoming a Beaver Scout?
Beavers pay a fee referred to as a subscription fee. It would help to know that the fee covers a variety of things and the required resources, and a portion of the annual insurance costs. 
Is Beaver Scout Just for Boys?
No, scouting is co-educational, and Beaver Scouts is for both boys and girls.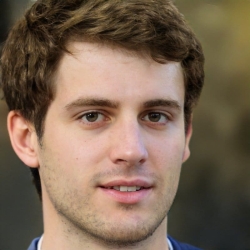 Latest posts by Josh Matthews
(see all)