Do Campgrounds Allow Car Camping? (Let's Find Out)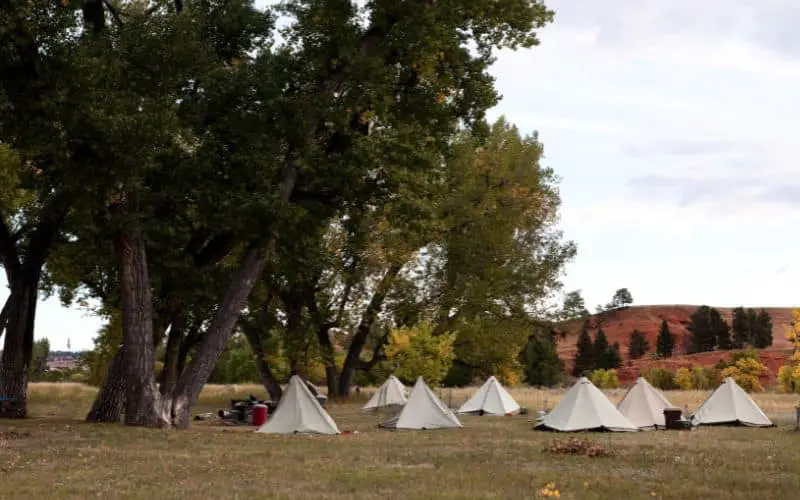 Car camping is one great idea for camping trips that allow you to get outside and have an adventure. 
Car camping allows for a whole family camping while providing quick and easy access to various outdoor activities and camping sites.
However, car camping has some restrictions as per the camp-abiding rules. 
As such, it is imperative to be well assured if campgrounds allow car camping hence the contention "Do campgrounds allow car camping?"
All national campgrounds allow for car camping at campsites but for a fee. However, that is not always the case, as some campgrounds do not allow car camping. In other cases, there is usually a limit on the length of stay for car camping. Therefore, it is best to call beforehand to ensure the campsite allows car camping. 
Are you a first-time camper or a seasoned pro planning a camping trip that involves car camping on campgrounds? 
Then, it would help if you learned the restrictions on car camping on campgrounds.
Let's see if car camping is ideal for campgrounds and the activities you'd want to plan when car camping on a campsite. 
Do Campgrounds Usually Permit Car Camping?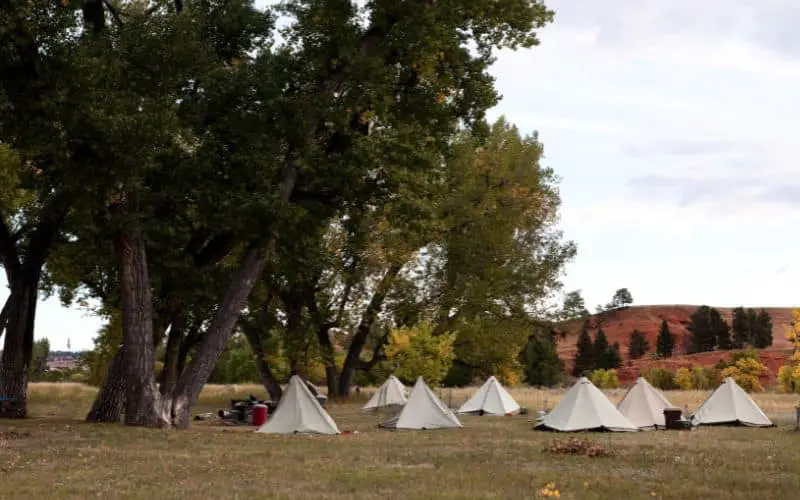 Many campgrounds welcome all campers with the intention of car camping, even making camp reservations for them for a fee. 
The case is common for designated campgrounds available in national parks. For any car that stays overnight on a campground, there needs to be some permit. 
As such, for campgrounds that allow for car camping, there is usually a camp permit pass that the campground will issue. 
As you'd have it, the permit usually identifies the camper's activity, whether rock climbing, mountain biking, canyoneering, or simple backpacking. 
However, the case is not always so, as a handful of campgrounds only permit backcountry camping. Car camping isn't a welcomed idea in some campgrounds.
In other words, the answer to if campgrounds permit car camping depends largely on the campground type. 
For this reason, it is imperative to contact the camping staff about the restrictions around car camping to have a fun and memorable camp trip.
Car camping is always a great experience; as such, it is usually common for people of all ages. 
Car camping becomes the best option when camping with the whole family or if you intend to come with extra gear. 
Plus, car camping is the best way to handle inclement weather common with the horizon. 
However, with the restrictions in some campgrounds, you can only go car camping at some campgrounds. 
Generally, the restrictions on car camping in designated campgrounds are for the sake of crowd control and general stewardship of the earth's natural resources. 
And usually, car camping on a campground that doesn't allow it attracts a wholesome ticket or fine. Therefore, call ahead and check in with a camping staff of your desired campsite.
Which Campgrounds Allow Car Camping?
Aside from the National Park of America Samoa, all other national parks with a designated campground allow car camping. 
The list starts from Crater Lake National Park, with only two campgrounds, up to Yellowstone National Park, with about 12 campgrounds. 
About 130 campground options allow car camping varying in about every way, elevation, climate, and even popularity. 
However, there are four national parks with designated campgrounds for car camping that are quite popular. Here is a list of the top ten national parks that allow car camping.
Popular in their great natural elevation, climatic conditions, amenities, and campers. The Grand Canyon, Yosemite, Zion, and the famous Rocky Mountain national park are there. 
You can be sure of exploring numerous campground spots in the first four national parks, as mentioned above.
However, it is worth noting that even with campgrounds that allow car camping, there are certain conditions to meet. There are state laws prohibiting car camping on public property.
For instance, there must be an ahead call for reservations for car camping indicating the activity of the car camping trip. 
Usually, the car camping reservation comes with a fee of about $5 to $10 for online reservations. Reservation through the call center is a little higher, ranging from $10 and above.
Also, there is usually a permit pass the park must issue at a fee for car camping within the designated campgrounds.
The average permit pass fee for a car camping trip on a designated campground is about $50 per night. It is important to know these tips to avoid camping tickets and possible fines.
With all being said and done, some camping sites don't allow car camping. National forest and BLM lands that are available for camping don't allow the idea of car camping.
Can You Go Car Camping at an RV Site?
Of course, you can go car camping at an RV site. RV parks are like several campgrounds that allow for most camping activities; therefore, you can park your car at an RV park. 
However, seeing that car camping isn't always allowable in some parks, there are certain things to check. 
For instance, you should check with the individual RV park to check if there are restrictions or certain requirements. 
Several RV parks require a specific vehicle type before you can go car camping. In some cases, the car size or age matters.
For other RV parks, it would cost you more to camp there with your car than the traditional RV. The cost varies depending on the policy and rate of the park. 
So, call ahead and confirm before drafting your plan. While you can go car camping on an RV site, you may have to pay extra for certain services and amenities.
Meanwhile, some RV sites are a mix of reservable and non-reservable sites that are usually open during the varying seasons of the year. 
As such, car camping has many restrictions, especially when you're not part of the RV's regular policy. 
The table below shows the pros and cons of car camping in RV sites and campgrounds.
| Pros  | Cons  |
| --- | --- |
| Cars provide a warmer environment for sleep. | Car camping doesn't afford the best sleeping comfort. |
| Car camping comes with a greater degree of safety. | Car camping is an expensive side. |
| The general convenience is for car camping. | Car camping eludes the camper of the thrill of the camping experience. |
| There is a struggle for space with car camping. | There are a lot of restrictions to car camping on public property. |
What Is It Called When You Camp In Your Car?
The act of camping in your car is called "Stealth camping." In other cases, you can call a camp in your car "base camping." 
The common name for camping in your car is what we have as "car camping." Car camping is one great style of camping that comes with numerous benefits to tent camping. 
The beauty of camping in your car is the easy and quick accessibility of campgrounds with your vehicle. 
As such, car camping is common for group or family camping trips while cutting across all age groups. You need extra gear for a wonderful camping experience; car camping is one way of getting there.
There are several reasons why camping in cars is a common trend for many campers, first-time campers, and seasoned pros alike. 
In pitching a tent or using your car to camp, you must consider the following factors besides the environment. 
There is sleeping comfort, overall safety, general convenience, cost, the camping experience, privacy, and space in some instances.
Camping in your car is a good idea when considering sleeping warmth. Therefore, in attending to sleeping comfort in terms of warmth, you have car camping as a good option. 
Some nights can be frigid, not to mention the endless flapping of the tent sides that won't allow you to get some rest and the relaxation you need.
There is nothing more to ask for motorhomes regarding your sleeping comfort. Overall safety, general convenience, privacy, and space are all the offers you'll get in car camping. 
Is It Warmer to Sleep In a Car or a Tent?
It is certainly warmer to sleep in a car than in a camp tent because of the structure and design of cars. A warm environment is preferable when the surrounding weather is cold.
As you'd already know, cars are far more insulated than camp tents' thin walls. As such, the warmth you experience in a car is far more than in a camp tent. 
Also, cars are more air-tight, which is a plus when considering a warm environment. You can worry less about the outdoor breeze that comes at night. 
In addition, a car is warmer to sleep in than a tent because you can vary the temp of a car. You can turn on your car's engine or the heating system to warm up the car in just a few minutes.
Windy nights on campgrounds can be pretty cold in camp tents. However, the cold night breeze doesn't affect the inside temperature of a car as it does a camp tent. 
Therefore, if you are camping in a stormy region, a car provides much more warmth than a camp tent. 
However, it is worth noting that a car can be very stuffy to sleep in during the warm summer seasons. In every case, a car is much warmer to sleep in compared to a camp tent.
As such, you would rather have a camp tent, seeing that you can have great ventilation all night.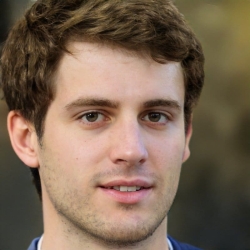 Latest posts by Josh Matthews
(see all)