Can You Use Camping Gas Heater Indoors? (Must Know This)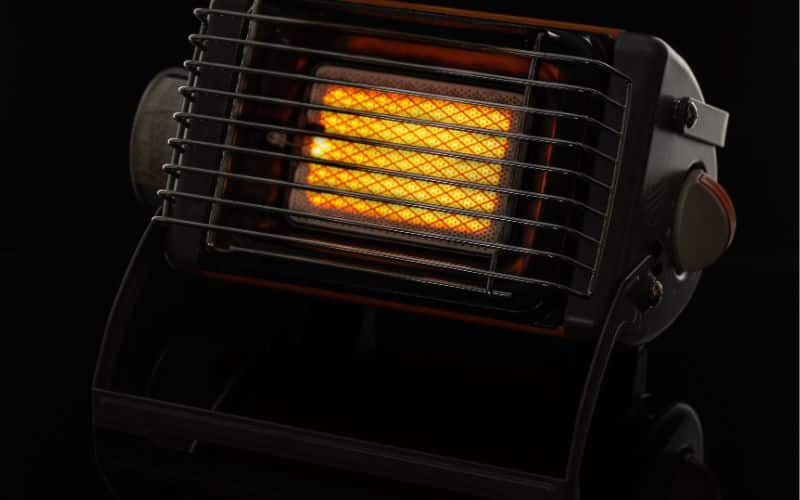 Camping in the open leaves you more vulnerable to the climate, especially during cold seasons. 
And regardless of the tent's thickness, it won't provide as much warmth as a home would, so many prioritize camping gas heaters. 
Besides, they're portable and don't need batteries to run. However, this springs up safety issues due to their combustion method. So are camping gas heaters appropriate for indoor use?  
Although camping gas heaters aren't the best choice for tents, it's recommended to choose indoor-safe heaters. These types don't burn fuel like outdoor ones, reducing the chances of carbon monoxide pollution. But more importantly, verify the instructions on these heaters before buying them to avoid any mistakes, as outdoor heaters work best in well-ventilated places.
If you're about to purchase an indoor camping gas heater, it's best to understand which is appropriate and poses fewer health risks. 
Therefore, this article guides you on excellent methods of using these safer gas heaters and recommendations on handling them.
Are Camping Gas Heaters Safe for Use Indoors?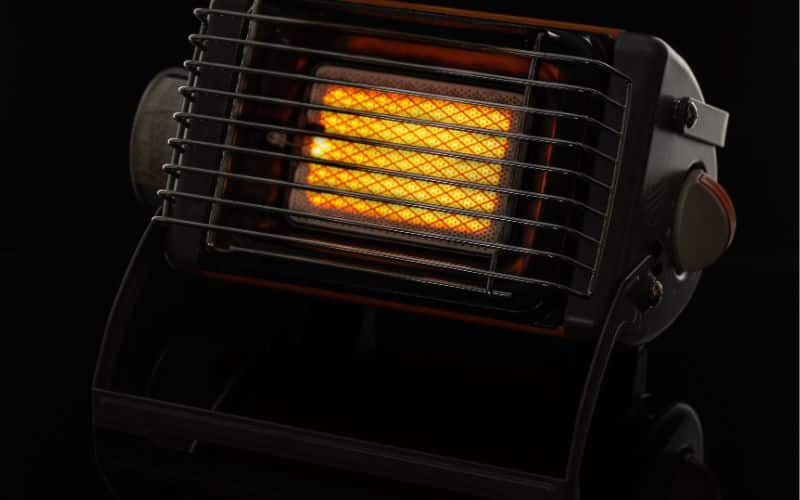 Camping gas heaters are safe for use inside, provided the user appropriately plays their role using the recommended type. 
Although all camping gas heaters are best used in open spaces, indoor ones are safer when used in enclosed tents. 
These gas heaters comprise butane or the popular LPG propane specifically. 
If you buy an outdoor heater by mistake, refrain from using it inside your tent to avoid health complications or, at worst, death. 
Although both gas heater types contain butane or propane, their make differs. For example, indoor gas heaters reduce or even eliminate the formation of poisonous carbon monoxide.
In contrast, outdoor camping gas heaters produce this toxic gas. And even more vital, indoor-safe gas heaters have an oxygen depletion sensor attached. 
These sensors prevent the oxygen level in your room from dropping below the standard percentage to prevent breathing and suffocation problems by shutting the heater off.
Gas heaters are also safer than other heaters, like electric ones requiring a power supply and with heavy-duty wires attached. 
But it's crucial to use them in ventilated spaces with enough clearance.
Note: Buying a carbon monoxide detector will come in handy. This device can save you from poisoning caused by this toxic gas. 
And it does this by detecting when the oxygen level in a room drops below the standard percentage.
Aside from buying indoor-safe camping gas heaters, it would be best to prioritize those with timers and tipping shutoff features.
#1. Automatic Shut-off Timers
While indoor gas heaters are safe inside your tent, leaving them on for a long time, specifically overnight, isn't safe. 
Hence, it's best to set a timer to warm your tent with a specific period when it should go off. This way, you need not worry about it being on even after you must have slept. 
This way, you prevent any excess carbon monoxide from being released.
#2. Tipping Shutoff
Your gas heater may tip over when you unintentionally knock it down by sudden movements without your knowledge. 
When this occurs, it could cause a fire that risks your life. But this tipping feature turns the heater off to prevent complications or danger. 
Can You Use Outdoor Propane Heaters Indoors? 
It isn't safe to use outdoor propane heaters inside. Although both heaters use propane, they work differently, especially when exuding carbon monoxide. 
The most popular type of outdoor propane heater is a patio heater. And like every other outdoor type, using them indoors is unsafe as manufacturers build them to function in ventilated spaces. 
They don't have regulations controlling how much carbon monoxide enters the air, so using such propane heaters indoors is unhealthy. 
Further, it makes your room or tent highly flammable and can cause death by asphyxiation since the oxygen level drops drastically.
Manufacturers label gas heaters with outdoor or indoor tags for such purposes, and it's best to follow them. 
Here's a table highlighting the differences between both to emphasize the importance of using indoor-safe camping gas heaters.
| Indoor gas heaters | Outdoor gas heaters |
| --- | --- |
| Regulate and minimize carbon monoxide levels from becoming deadly | Most outdoor gas heaters often lack features that regulate this toxic gas. |
| Some indoor heaters are piped with flues that connect carbon monoxide outside.  | Excess carbon monoxide can cause a fire outbreak, especially in an enclosed tent. |
| You can use these heaters in closed rooms but with carbon monoxide sensors. | They must be used in open places for sufficient air circulation. |
Four Best Camping Heaters for Indoor Use 
Several options are available for indoor camping heaters, so you need not worry about getting warmth during cold seasons.
And most important, these options save you from buying outdoor heaters. They're available in electric and gas types.
Below are the four best options, including their pros and cons. 
#1. Mr. Heater F232000 MH9BX Buddy 4,000 – 9,000 BTU Portable Propane Indoor-Safe Radiant Heater
The Mr. Heater MH9BX indoor-safe gas heater is the top choice for campers, tent users, and those with smaller spaces. 
It is recommended for areas up to 95 sq. ft. or less and sufficiently warms areas within its coverage. Additionally, it is propane-powered, making it safe for indoor use. 
A small propane tank with ample space for the heater to operate is enough.
#1. What We Like:
Runs up to 5.6 hours
Easy on/off power button
8″ floor stand
A heavy-duty fireguard
Easy grip handle
Low-oxygen sensor and accidental tip-over switch with auto shutoff for safety
Continuous odor-free, 45-degree heating angle.
Warranty
#2. What We Don't Like:
Users complain of incoherent heating hours
#2. Mr. Heater F232000 MH9BX Buddy 4,000-9,000-BTU
The second model from the Mr. Heater brand is the portable buddy category, which is especially handy for campers in high-altitude areas. 
Above all, it can warm large areas of 225 sq. ft. of enclosed rooms. And because it's indoor-safe, it doesn't matter that it uses propane. 
It's clean burning and eliminates health issues about toxic gas. Click here to purchase it.
#1. What We Like:
Auto shut off if the gas heater tips over
It's sturdy and easy to use
#2. What We Don't Like:
Its size isn't compact enough for hiking.
#3. Portable Electric Space Heater with Thermostat 1500W/750W Safe and Quiet Ceramic Heater Fan
 This electric indoor heater is an excellent choice for homes and campsites with electricity and connection ports. 
It's also effective for 200 sq. ft. of the enclosed room, allowing you to regulate the heat produced. And most importantly, it doubles as a cooling fan that comes in handy in summer.
#1. What We Like:
Year-round option
It's quiet 
It comprises flame-impeding items, preventing any fire threat
Automatic safety shutoff system
It has a tip-over protection system
It heats up fast
#2. What We Don't Like:
It has a US plug and can't be used in some other places like the UK
#4. Dreo Space Heaters for Indoor Use
If you've got electricity in your campsite, this Dreo space heater is perfect for camping. 
It can warm up to 200 square feet of an enclosed area with up to 1500W working power and quickly reaches your set temperature. 
Most importantly, it has a 12-hour timer. And that saves you in case you forget to switch it off before sleep. 
#1. What We Like:
It has Shield 360° Protection that provides tip-over and overheating protection.
It can warm any angle with its 70° wide-angle oscillation that sweeps around to envelop the whole area.
Engineered to be Quieter
You can set your desired heating range by choosing from high to medium, low, ECO, and fan options.
Fast Warm Up
#2. What We Don't Like:
Users complain the thermostat can be a bit tricky
Safety Tips for Using Camping Heaters Indoors 
Although indoor-safe camping heaters are the best choice, you can never go wrong with extra precautionary measures. 
So below, we've mentioned important tips to follow when using such heaters. 
Ensure to visit your heater's guide to direct you on its setup and use for efficient operation. 
Select a gas heater that's fitting for your room. That means small sizes for small tents, medium sizes for similar tents, and more. 
Only buy gas heaters with Australian Gas Association/SAI certifications.
If you have a heater with filters, endeavor to clean it frequently.
Kids and pets shouldn't be in proximity to the heater.
Only use heaters with low-oxygen and tip-over features
Ventilate your tent by opening tent window flaps for fresh airflow
Place your heaters, electric or gas, on steady ground so they don't tip over.
It's best to use carbon monoxide detectors
Avoid running indoor heaters while sleeping. It's never a good option.
For electric heaters, ensure to use the right cords and cables. But most importantly, ensure to cover the connection points to prevent moisture entrance.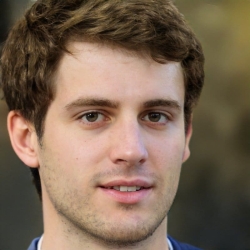 Latest posts by Josh Matthews
(see all)