Can You Go Camping Anywhere? (Read This First)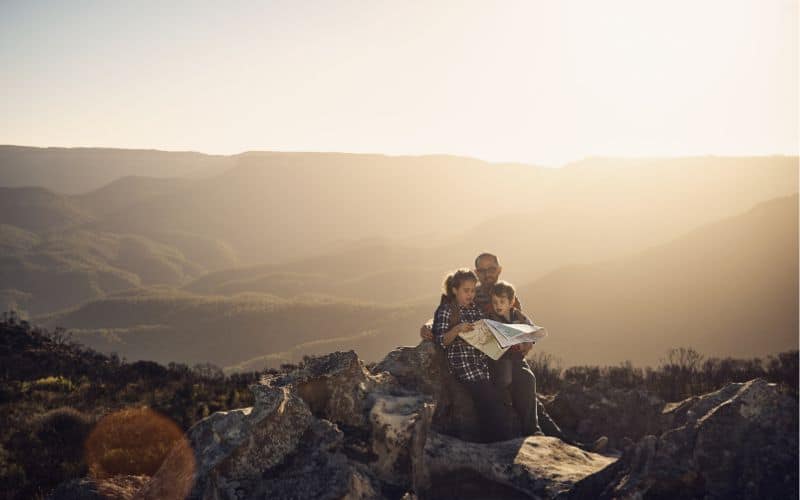 Once in a while, it's good to go out there and explore the beautiful work of nature or have a good night's time as you have a great view of the stars.
Camping is the best idea if you want something like this. You can go out there and have fun while away from your house.
Since there's yet to be specified one location available for camping, it has raised many questions about where to camp.
This question has both a yes and a no answer. Yes, because you can camp outside designated areas, called campsites or parks, and no, because there are some restrictions by the government and other landowners that do not allow camping in a particular area, region, or locality. However, this rule applies to only a few specific lands with restrictions.
This rule applies to some areas since the government has permitted people to camp in most areas in the woods or other quiet and rare places.
Can You Camp Anywhere?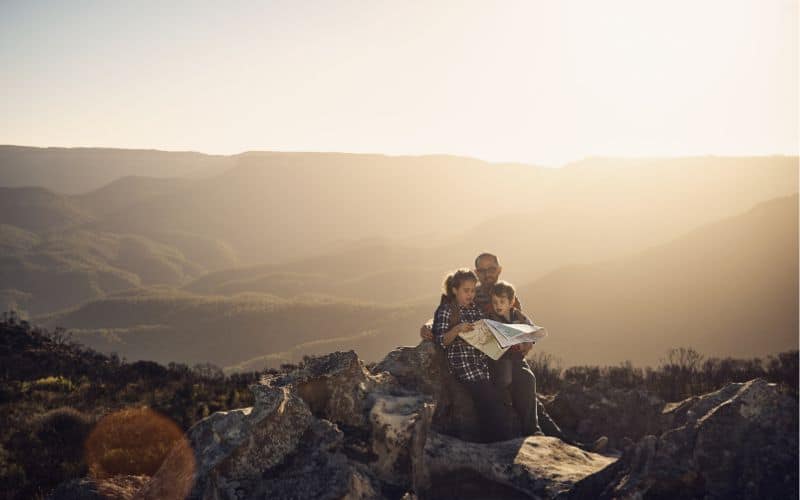 Camping can be done anywhere, but restricted areas are out of your options. It is because of the law and the dangers of that area.
You can choose a safer and more accessible area for camping, and you might also want to choose an area far deep into the woods and forest.
Most of the time, people prefer to visit places only a few have visited because most people love exploring. Exploring can become dangerous if you don't put your safety first.
So here are the items you need to go camping.
Backpack
Enough preserved food
Enough drinkable water
Tent
Light clothes in the case of hot weather
Thick clothes in the case of cold weather
A torch for seeing in the dark
A charged mobile phone and possibly a power bank for an extra charge
You can go with your wood if cutting wood is prohibited in that area
Don't forget to take portable light shoes so you can walk freely without too much weight
Note that you must try as much as possible not to carry too many weighty items or unnecessary items while you're going camping
Stay close to your campsites or your colleagues or friends. Always stay close to each other
Look for an excellent place to take your bath and avoid doing it close to water bodies
Take caution before swimming in some water bodies you see in the forest, as dangerous aquatic creatures can be in them.
Take only a few clothes.
When you're done camping, take all your waste materials with you when you leave.
If you're camping on a campsite, always use the waste bin for dispersing your waste, and always use the toilet when necessary.
Keep your environment clean to avoid reptiles crawling into your tents.
Avoid playing loud music from camping in the forest or woods, as this will attract attention.
Can You Camp on Public Land in the US?
Although not every land is available for camping, most private and government-owned lands or properties are available.
Campsites and parks are available for camping. While some operate throughout the year, others operate seasonally.
The government has provided specific locations with available social amenities for camping and vacation trips.
Even with providence by the government, you should try a new place or somewhere more quiet and private if you're an introvert or a private person.
Generally, there are two types of camping based on the nature of the campsite; designated and dispersed.
#1. Designated Camping
It is camping in an area specified and facilitated for camping or vacation purposes.
These areas have toilets, water, waste bins, leveled areas, fire stands, and some necessary facilities you might need during camping.
Most of these places that are designated for camping are paid for. You will have to pay before you gain access to the campsite.
Some of these campsites are located near small water bodies or even rivers, giving the campers access to some aquatic protein.
But fishing in campsites must be authorized, which means you must have permission before you fish or even hunt in the campsite.
The advantage of this is that facilities like roads, water, toilets, and waste bins are provided for more accessible camping. 
Also, these places are safer as most of these campsites have securities that ensure the safety of campers.
There are also easy ways to get help in the case of an emergency, as a campsite might have a small health clinic.
#2. Dispersed Camping
It is a type of camping done in areas with few or no available facilities. 
These areas range from forests, deserted areas, fields, water bodies, or any other place not recognized as a site or an area for camping.
Most people who enjoy adventures and trying out new places love going out on dispersed camping rather than designated camping.
The areas could be more accommodating, but creating a very accommodating area for your camping will do.
These areas mostly have the leave-no-trace rule. It entails you leave the area just as you met it and avoid leaving any trace behind.
The advantage of this type of camping is that you can try out new places and explore them.
Also, you can camp in a private and lonely place if you love your privacy and prefer being alone to being around others.
However, there are many disadvantages compared to the advantage of camping in dispersed areas.
The safety level is very low as there is little or no security available for you in the case of any danger or harm that may occur.
Most of these places don't have hygienic water or foods available for use by the campers.
There is no available toilet, so you have to provide a toilet since you cannot leave your waste there.
You can also dig the earth and close it up with the earth after toileting there. But make sure it is not shallow and away from water bodies.
There is no health clinic available in the case of an emergency. You are open to the dangers of wild animals like bears, snakes, and other dangerous animals available in the forest.
Most places lack cellular networks, so communicating with the outside will be very difficult in the case of an emergency.
Here are a few things you need to do for dispersed camping.
Never go alone; make sure you're with friends or family.
Tell someone your camping location before leaving.
Keep your essential items out of view.
Take enough drinkable water and enough food.
Make sure you take a weapon in case of any danger.
Avoid trespassing into restricted areas.
Take everything you might need while camping.
Avoid telling the internet too much about your camping.
Some other necessary things are not mentioned here, but always be cautious to have a safe and happy camp.
Below are a few notable differences between designated and dispersed camping.
| Designated Camping | Dispersed Camping |
| --- | --- |
| No security was present. | No fencing is available. |
| There are securities present for safety. | No security present. |
| Facilities are provided. | You'll have to provide your facility. |
| Most campsites are paid. | Dispersed camping is free. |
What Is the Free Roam for Camping? 
Free roam camping can be said to be camping done in the wild. This camping is done outside campsites, recreation, or tourist centers.
Instead, it is done in an area with little or no humans available in the immediate surroundings or nearby.
It can also be called dispersed camping. As explained earlier, this type of camp has yet to have facilities available.
Few or no people have used campsites, yet the "leave no trace" rule is very effective in these areas.
The "leave no trace" rule is a rule for camping where you make sure you destroy all the traces that you were in that area.
Traces like the fireplace, litter materials, tents, and see other materials that might give a hint that you were there.
It is mainly for safety reasons, and keeping the area as clean as you have met it is crucial. 
Everything you need to know about dispersed camping has been mentioned earlier, and do well to follow them for your safety and to have a good trip.
Can You Just Camp in the Forest?
Yes, you can camp in the forest, but in this case, you're camping at your own risk since the government cannot provide security for some or all of these places.
But some areas in the forest or even deserted areas have been restricted due to previous happenings in those areas.
Some areas might be prone to bear attacks or other wild, dangerous animals. While some areas might be restricted due to robbery, unknown deaths, and cases of missing people in that area.
You can check through the internet or other means to see available forest areas for camping and if there is little or no danger in that environment.
Also, gaining a permit from the government or other bodies is advisable before camping in areas like this for your safety.
Where Can I Find Free Campsites?
Campsites are mostly paid for, except if you want to go on dispersed camping, you don't need to pay a fee.
Although there are a few campsites, you may only need to pay a fee after you gain access to the campsite.
You can find fees for camping sites through;
Blog posts about camping.
You can go to government agencies involved with camping to enquire.
You can also check free campsites using apps.
Here are some apps you can use;
Free roam
iOverlander
Campendium(only for iOS)
Free campsites.net(for Android only)
And many other apps out there. Most or all of these apps have maps to guide your camping direction.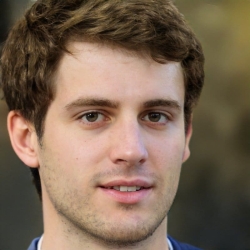 Latest posts by Josh Matthews
(see all)