Can You Go Camping in April? (Explained)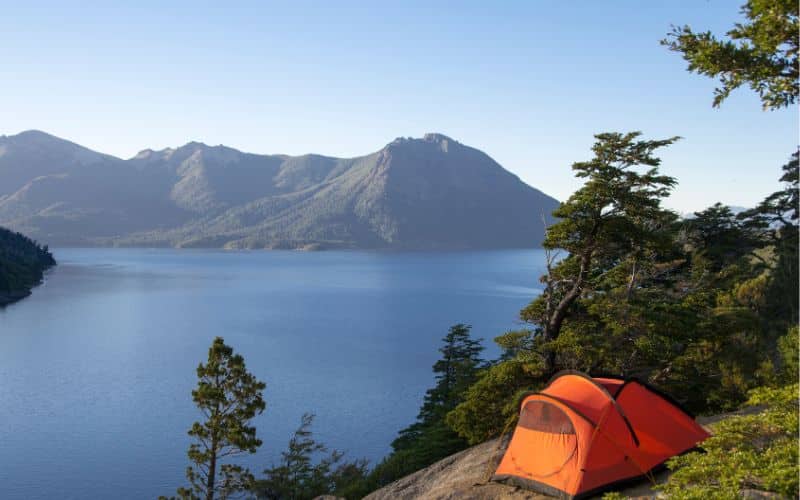 Right after the chilly air and snow in winter, the Spring season comes upon us. Unfortunately, the weather becomes unpredictable and mostly wet, but it's not enough to dampen the spring mood.
Moreover, it's a fantastic break from all the cold, not just for the plants. It's also a good time for outdoor activities like camping. 
And if anyone's looking to do Spring camping, you may wonder if April is a good month.
April is usually when the characteristics of Spring are more prominent. The wildlife begins to awaken, flowers bloom, and tree buds appear. These factors make it an excellent time to explore the beautiful transition of nature from winter to summer. And there are fewer bugs, fewer crowds, and good weather for hiking and other fun outdoor stuff in April.
The Spring season is impressive as it's a perfect nestle between winter and summer, making it ideal for camping. 
But even with plenty of reasons why April is a good month for camping, there are still a few things to know about spring camping. And you'll learn all about it here.
Can You Camp in April?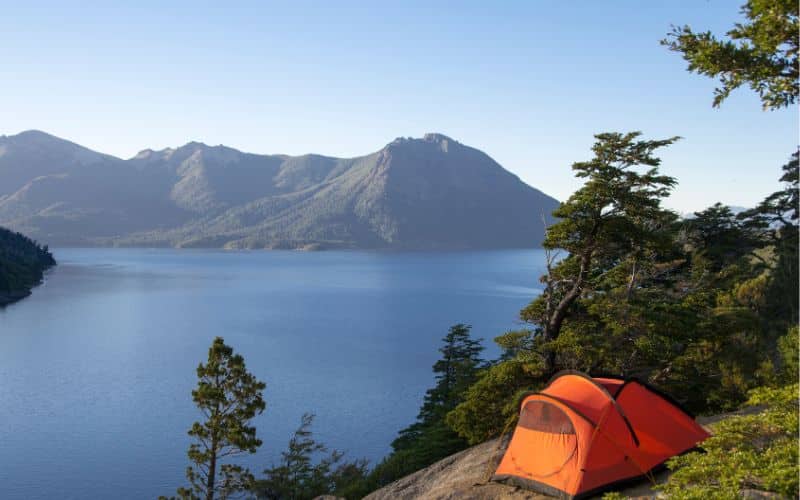 Camping in April is a good choice because it is the perfect month to experience the best of Spring.  Below are other reasons why April camping is the best idea for outdoor recreation.
#1. You Experience a Lesser Crowd
Aside from hiking, camping has become more recognized among nature lovers now. 
And in fact, the number of people loving and embarking on camping trips has skyrocketed, especially in the summer since the weather is predictable. 
Unfortunately, this makes it crowded. But the kids are still in school during Spring, and most families halt camping plans till Summer, so you'll deal with fewer people.
#2. Mild Weather
The spring weather might be unpredictable because you never know when it will rain. 
But one thing you do know for sure is that it will rain at some point, so it's easier to come prepared. 
Additionally, with this weather, you can relax without feeling sticky every 10 minutes, as usual in summer. 
Moreover, you're almost guaranteed an enjoyable camping experience in Spring if you dutifully follow the right springtime camping tips.
#3. Spring Wildflowers Bloom Beautifully
Many people have different reasons for choosing spring camping. 
For some, solitude reigns in Spring, others enjoy seeing the wildlife awaken, and many others enjoy the aesthetics of spring wildflowers. 
The color variety, smell, and beauty are incredible sights as they bloom.
Depending on where you camp, you can see different spring flowers like tulips, hyacinths, daffodils, marigolds, and many more. 
#4. Spring Camping Means Late Sunrises and Early Sunsets 
The hustle and bustle of a busy day and tight schedule might keep you going like caffeine.
But outdoor activities that help you appreciate nature and unwind are necessary when you're stressed and need a break. 
And during camping, you genuinely get to relax and appreciate rare beauties like late sunrises and early sunsets. 
Psychology even proves that such things help with stress relief and put one in a better mood. 
#5. Campfires
Campfires are unnecessary during summer because you're already warm enough, but the cold nights in Spring encourage warmth. 
Thus, you can enjoy the bliss of roasting marshmallows, snuggling up with your partners, and having great conversations with fellow campers or your loved ones. 
That is usually one of the best parts of camping trips in April.
What Months Are Best to Go Camping?
Ideally, many experienced campers recommend starting from April/May to September/October. 
This period falls between late Spring, summer, and autumn. And many camping grounds begin to open in April while they close in late September or early October.
The weather is milder and neither too hot nor cold during these months. Hence, you can enjoy the outdoors with fewer crowds. 
But above all, everyone's ideal camping month is subjective, as what you find favorable might be impractical to another. 
But a comparison of these months shows the best months and what makes them ideal, as you'll see in the table below.
| It's bug season. The weather gets warmer and it's time for water activities. | Characteristics  |
| --- | --- |
| December to February | These camping months are characterized by cold, peace, and quiet. |
| March to May | There are fewer bugs, milder weather, rainfall, and solitude. |
| June to August | It's bug season. The weather gets warmer, and it's time for water activities. |
| September to November | The weather is pleasant, colder at night, fewer people are camping, fewer bugs & shorter days.  |
What Are the Seasons of Camping?
Camping season usually means months from April to October, which involves three seasons. April to May falls under springs, June to August, summer, and September to October Fall. 
Many campers don't let this limit them from exploring other seasons. Brave campers are willing to go outdoors in the snow during winter, from December to February. 
However, two factors help you decide which camping season is ideal for you and your family.
#1. Know When Camping Season Begins 
Before deciding what season you wish to embark on a camp, you must first know when the camping season officially kicks off. 
 Some campsite grounds restrict campers during winter due to protection against cold-related illnesses. And in some areas, camping season begins in March as early as Spring. 
But whichever season you're camping in, ensure to be fully geared. Having the right camping equipment makes it even more enjoyable.
#2. Know How It Feels to Camp in Different Seasons 
It's imperative to experience each camping season to understand which you like best and find more enjoyable. 
And below, we'll highlight the differences between camping in winter, Spring, summer, and fall interesting.
#1. Winter Camping
Everywhere's covered with snow—fewer campers.
It's fun for ice skating and great for campfire nights..
You need the right cold-weather camping gear.
#2. Spring Camping
The weather is mild. And there are fewer campers.
Campfire nights are still ideal & picnics are lovely.
Be ready for rain/sun with your clothes & camp gear.
#3. Summer Camping
The weather is hot and sticky. More crowds.
The best time for swimming & water activities.
It will be hot/sticky, so pack light clothes and water.
#4. Fall Camping
The weather is beautiful—fewer crowds.
It's a good time for a nature hike or kite flying.
Moderate weather. Have light and thick clothes.
What Are the Best Destinations for Camping in April?
Spring camping will be even more enjoyable when you choose the correct location. You don't want to spend the entire time in your tent or roasting marshmallows over a campfire. 
Engaging in other fun outdoor activities your environment offers would do you good. 
And below are some great destinations for camping in April.
#1. Beavers Bend State Park
This location comes with its beauty. Campers in Beavers Park enjoy the lovely scenery of towering timbers, rugged terrains for hiking, and clear waters for a swim. 
It is an outdoor paradise you'll enjoy and offers plenty of activities like boating, water skiing, horseback riding, and many more. 
Also, the forests of pine and hardwood trees are unique highlights that make this park a great way to immerse one's self in nature.
#2. Yosemite National Park    
Yosemite Park is a unique location for spring camping in April, featuring impressive waterfalls, valleys, and wildlife.
You're making the best choice by camping there in April cause there are fewer people, so it's more serene and peaceful, and you can soak up the natural beauty uninterrupted. 
A few interesting facts about this National park include:
Yosemite rocks glow in the sunset
There are over 400 species of wildlife there
It contains the largest Sequoia tree worldwide.
It has the world's most massive rocks.
#3. National Grand Canyon Park
The Grand Canyon is globally recognized as a wonder because of its lovely colored landscape and is the largest globally. 
It houses spectacular sites, caves, and great views. It is also a perfect place for embarking on adventurous trips, hiking the canyon, and viewing night skies.
#4. Cape Lookout National Seashore
The Cape Lookout Seashore is ideal for a different camping experience this April. It's well-known for surf fishing, beaches, and horse rides, making it even more lovely in Spring. 
Also, it's a perfect destination for impromptu camping as it requires no permit and allows you to set up your tent anywhere.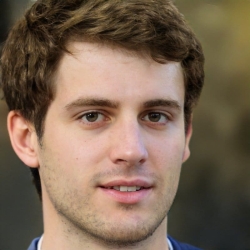 Latest posts by Josh Matthews
(see all)