Can You Hire Camping Equipment? (All You Need To Know)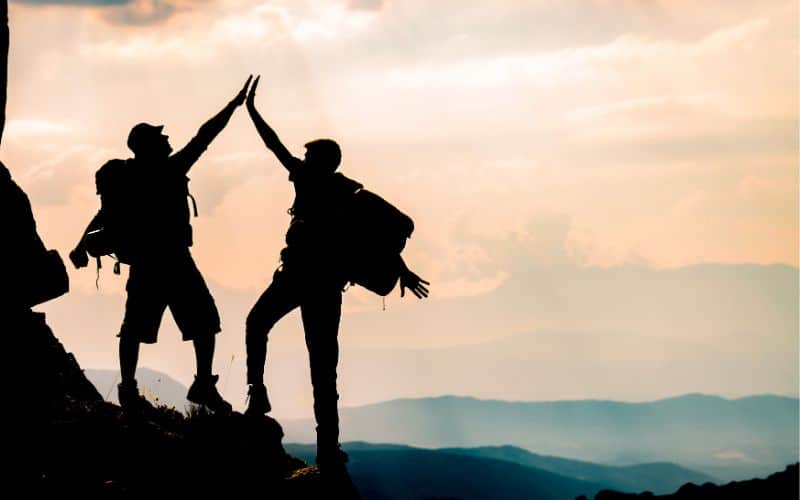 If you're a camping enthusiast or planning a trip with family or friends, you know that the right equipment is crucial for a comfortable and successful experience. 
However, investing in camping gear can be expensive, especially if you only use it a few times a year. 
Have you ever wondered if you could hire camping equipment instead? This article answers just that and more. 
Yes, you can hire camping equipment. Renting camping gear is a cheaper and more convenient alternative than buying. Many outdoor retailers and camping supply companies offer rental services; most include everything from tents and sleeping bags to cooking utensils and camping chairs. Some companies even offer package deals, saving you time and money.
In this article, I will answer whether or not you can hire camping equipment at a campsite or any location near you. 
I will further detail the cost of hiring camping equipment and highlight comparisons on whether it is better to rent or buy it.
Can You Rent Camping Equipment at a Campsite?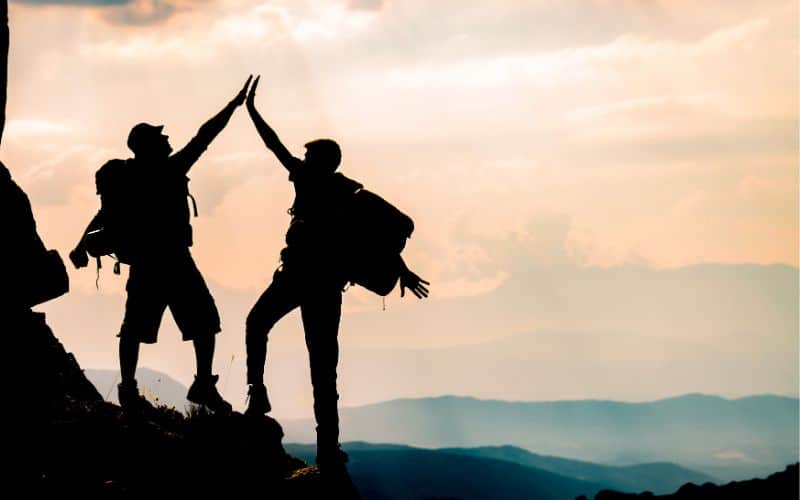 Yes, you can rent camping equipment at a campsite. However, it depends on the campsite and the services they offer. 
Some campsites may offer equipment rental services, such as tents, sleeping bags, camping chairs, and other necessary camping gear. 
But not all campsites provide rental services, so it is essential to check with the specific campsite you plan to visit beforehand. 
In some cases, if the campsite does offer rental equipment, they may have limited availability or require a reservation, so it's a good idea to plan and confirm the details before your trip.
Furthermore, rental equipment may cost extra, so you should budget accordingly. 
If the campsite doesn't offer rental equipment, you can always rent from outdoor gear rental companies in nearby towns or cities. 
These companies typically offer a wide range of camping equipment and may even deliver it to the campsite for you. It might come at a cost, though, so consider the expenses. 
Renting camping equipment directly at the campsite is convenient for people new to camping or who need to know what to pack. 
It also allows for more flexibility when traveling, as you don't have to worry about transporting bulky items like tents and sleeping bags. 
Many campsites offer equipment rentals on-site or through a third-party vendor. The types of equipment available for rent will vary depending on the campsite and vendor. 
Before renting camping equipment from a campsite, check with the campsite or campsite vendor to ensure availability and make a reservation if necessary. 
It is also important to inquire about rental and additional charges, such as deposits or cleaning fees. Also, inspect the items before accepting them. 
Check for any damage or missing parts, and ensure that everything is in working order. Doing this will help avoid issues or additional charges when returning the equipment. 
Purchasing your gear may be more cost-effective if you plan on renting camping equipment regularly. 
Many outdoor retailers offer financing options or discounts for first-time campers. 
Moreover, owning your gear allows you to customize your camping experience and ensures you have the right equipment. 
This way, you will be confident of damage costs and the availability of the equipment whenever you need them. 
Where Can You Rent Camping Equipment Near You?
Many camping rental companies supply everything from sleeping bags to tents and camping stoves; everything you need to make your camping experience as comfortable as possible. 
Below are some of the best places to rent camping equipment near you.
#1. REI
REI is a popular outdoor gear retailer that offers a variety of camping equipment for rent. 
They have a wide array of packages customers can pick from that are specifically tailored to the customer's needs. 
You can opt for the basic backpacking kit,  the lightweight backpacking kit, or the classic car camping kit. 
These are designed for two people and cost around $175 to $250 for the first night and under $50 for every additional night. 
REI also offers hiking equipment such as a snow kit, climbing and cycling gear, etc. They've got those if you want to rent single items like camp stoves, bear canisters, or tents. 
The only problem, though, is that the price varies by location. It might not pose a serious issue as REI has service outlets across the globe. 
#2. Arrive Outdoors
Arrive Outdoors is a one-stop shop for all your essential camping needs. They offer rentals for sleeping bags, camping stoves, trekking poles, and even binoculars. 
The brand delivers when it comes to its camping and backpacking set, which are designed for single individuals and groups of 2 and 4. 
Each camping set contains everything a group of that size requires for a comfortable camping trip. 
Each set has a sleeping bag, pad, headlamp, camping chairs, coolers, an appropriately-sized tent, and many more essentials. 
The products are all from reliable outdoor brands, with fair rental prices to match their appeal. 
However, it is essential to note that prices vary depending on how long you plan to rent the equipment. 
#3.The Camp Kit
The Camp Kit is a camping gear rental company that operates in multiple states across the United States, including California, Colorado, and Oregon. 
They offer a variety of camping gear, including tents, sleeping bags, and cookware. 
Their camping gear mainly comes in kits that include the 1-person backpacking kit, the 2-person backpacking kit, the 2-person car camping kit, and the URSACK bear protection kit. 
Camping kits also contain items such as coffee makers and headlamps. The Camp Kit ensures whatever kit you order gets delivered right to your doorstep.
#4. Xscape Pod
Xscape Pod is another great place that offers camping equipment rental services. Xscape Pod camping kits come with all the essentials for whatever outdoor adventure you have in mind. 
Each pod has a tent, sleeping bags, cooking supplies, and more. They are also customizable for groups of one through eight. 
A camping pod for one starts at 149 US dollars for 1-3 days trips, and shipping is 50 US dollars. 
The pricing is tiered based on average trip lengths from a weekend to two weeks. However, you may need to message them directly about a custom shipment for larger groups or longer trips. 
After calculating your rental price, you only need to pay for the days the shipment will be on the road. 
Although, the company makes sure your pod gets to you at least one day before your trip. 
Is It Expensive to Rent Camping Equipment?
The cost of renting camping equipment varies depending on the type of equipment, the rental duration, and the rental company you choose. 
Renting camping equipment is much more affordable than purchasing the gear outright, especially if you only camp occasionally or don't have much storage space at home. 
The average rental cost of camping equipment for one person is around 89 US dollars for 1 to 3 days and 224 US dollars for a week. 
The cost per person decreases with additional campers. Round-trip shipping from online stores can also add significantly to these costs. 
In general, renting camping equipment is still cost-effective if you don't plan to camp frequently or are just starting and want to wait to invest in your gear. 
Furthermore, most outdoor gear retailers offer discounts or package deals for longer rentals on multiple items simultaneously. 
So, you can take advantage of these discounts whenever they come up.
Is It Better to Rent or Buy Your Camping Equipment?
It depends on your budget, frequency of camping trips, storage space, and personal preferences. 
If you are on a tight budget, renting might be the better option, especially if you only go camping once or twice a year. 
Also, buying your gear can be more cost-effective in the long run if you are a frequent camper. 
The cost of renting gear can add up quickly if you are camping several times a year. 
Plus, owning your gear allows you to become more familiar with and learn how to use it effectively. 
If you have limited storage space, renting might be the better option. Camping gear can take up a lot of space, especially if you have a large family or plan to bring a lot of equipment. 
Owning your gear also allows you to customize it to your needs and ensure you have the right equipment that suits your camping style. 
Here are a few pros and cons to consider when renting camping equipment.
| Pros | Cons |
| --- | --- |
| Renting camping equipment is cheaper than buying new gear. | You may be unable to rent the equipment you want during peak camping season. |
| You do not need to bother about storage space. | Rental costs over a long period might be more expensive than owning camping equipment.  |
| You can try out various camping equipment before investing in your gear. | You cannot customize rented gear to your specific needs or preferences. |
Can You Rent an RV for Camping?
Yes, you can rent an RV for camping purposes. RV rental companies offer many vehicles, including motorhomes, travel trailers, pop-up trailers, and camper vans. 
Many RVs have beds, kitchens, bathrooms, and other amenities, making camping more comfortable and convenient. 
You'll need to find an RV rental company in your area to rent an RV for camping. You can search for recommendations online or visit local camping or outdoor recreation stores. 
Before renting, read the rental agreement carefully and understand the terms and conditions, including any fees, deposits, and insurance requirements. 
Here are a few companies that offer RV rental services for camping:
Cruise America
Outdoorsy
El Monte RV
RVshare
Road Bear RV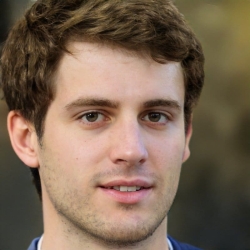 Latest posts by Josh Matthews
(see all)