Can You Set Up Camp Anywhere On The Appalachian Trail?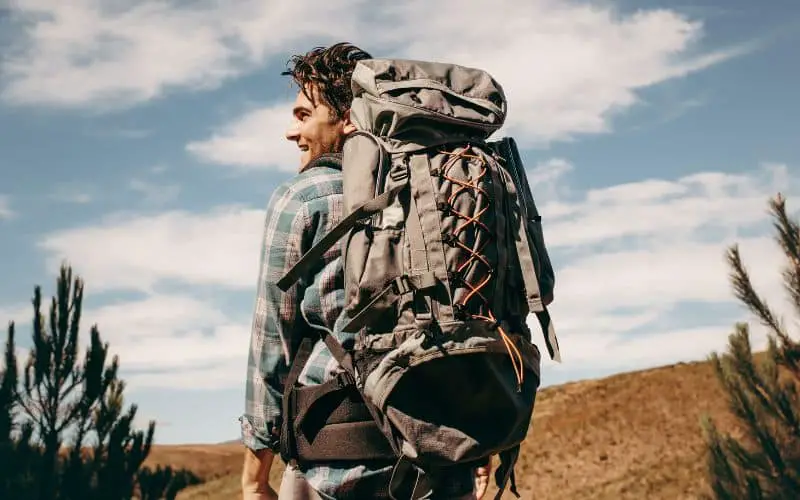 If you are looking for an adventure that will take you away from the drive and bustle of everyday life, then the Appalachian Trail (AT) might be an excellent escape.
The AT stretches across 14 states and covers some 2,000 miles of land, making it a perfect destination for camping and other outdoor activities.
But can you set up a camp just anywhere on the Appalachian Trail?
Campers are only allowed to camp at assigned places. The AT cuts across several states, and because of this, there are rules and constraints on where and how one can camp throughout their adventure. It would help first to understand the laws and restrictions the Appalachian Trail Conservancy set forth before setting out to camp on the AT.
This article will explain the rules and regulations guiding camping on the Appalachian Trail.
By the end, you will know the best spots to camp on the Appalachian Trail and the safety guides you must follow.
Can You Just Camp Anywhere on the Appalachian Trail?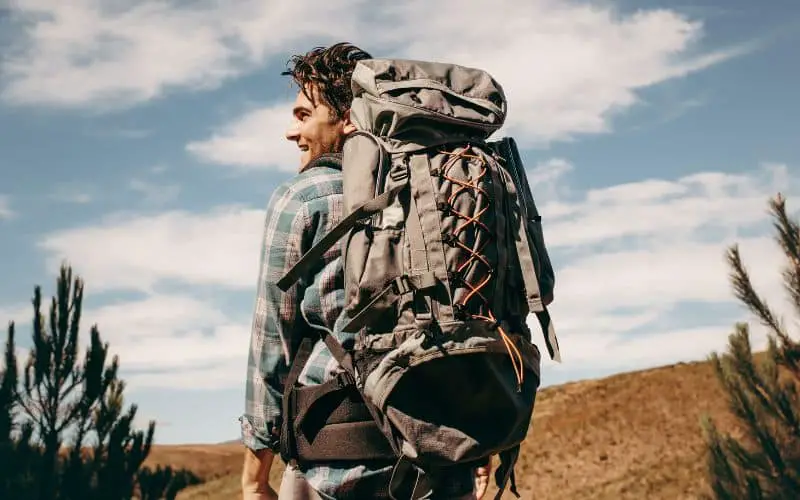 The AT is a country-mile hiking track that spans from Georgia to Maine. You may be wondering if you can camp anywhere on the trail. Well, keep reading to find out.
There are several restrictions for each state or region, and it's essential to check with the local municipalities before setting up camp. However, campers are only allowed at designated places.
Generally, camping on the Appalachian Trail is a fantastic experience if you obtain landowners' permission and abide by applicable laws or regulations.
Safety should be your top priority when deciding where to camp on the Appalachian Trail. 
The terrain can be rugged, and the landscapes can be unforgiving. Hence campers are advised to camp only in approved areas of the trail.
The Appalachian Trail Conservancy (ATC) has established policies to ensure safety and respect for the trail. 
Here are some of the ATC policies.
Camping is only authorized in specified camping regions.
Campsites must be 150 feet from any trail, water source, or shelter.
Campfires are only allowed at certain times and areas.
The maximum amount of stay time is three nights in one area.
Food should be stored away from wildlife, especially in bear-prone areas, as it can lead to fatal encounters.
No matter where you set up camp along the trail, properly packing and disposing of all your trash in designated areas is essential. 
Leaving trash behind can damage fragile ecosystems, so do your part and help keep the area clean.
As long as you follow these regulations, you can ensure your trail experience is safe and civil.
Where Do You Set Up Camp on the Appalachian Trail?
The National Parks Service (NPS) has specific camping regulations to protect the environment, wildlife, and other visitors' trail experience.
You can only camp in designated areas on the Appalachian Trail or at least 200 feet from water sources, such as rivers and lakes. 
Additionally, many sections of the AT go through private property and land trusts along the way, so it's always best to check with local authorities before setting up camp. 
For instance, if a sign says 'No Camping,' it's best to respect that and find another location. Then, you can either camp in the approved areas or the dispersed camping area.
The approved areas for camping along the AT are relatively simple. You can set up a temporary shelter or a tent because the ground is generally level.
Dispersed campers, on the other hand, are given the freedom in some regions of the trail to look out for comfortable areas along the trail and set up camps.
It is essential to leave no trace when camping on the AT. It would help if you took all your rubbish with you when leaving. Also, you are to use existing trails instead of creating new ones.
It's important to remember to build no structures or fires and bury all human waste more than 200 feet away from water sources.
If you stick to the guidelines and stay mindful of other camper's needs, you will have no problem finding a place to pitch your tent.
Can You Sleep in a Tent on the Appalachian Trail?
Yes, you can sleep in a tent on the AT. However, if you hope to sleep overnight in a tent on the Appalachian Trail, you will want to ensure that you do it legally. 
The Appalachian Trail Conservancy states that camping is only allowed in designated sites and refuges. 
And the areas are spaced along the trail and intended to minimize the environmental impact and keep campers safe.
To lessen the environmental damage, the Appalachian Trail Conservancy advises campers utilizing tents to stay at approved campsites.
When sleeping in a tent on the Appalachian Trail, there are some considerations you should note, some of which include the following.
Do not camp too close to the trail. At least a quarter mile away is best.
Ensure your campsite isn't too close to a road or populated area.
Don't camp directly next to a stream or other water source.
Ensure to adhere to all state and local laws regarding camping.
Be respectful of other hikers, especially if they have already claimed or established an area.
By following the above rules, you can sleep peacefully, knowing that you are doing so in a way that leaves no trace and doesn't negatively impact the trail or those using it.
Do You Have to Pay to Camp on the Appalachian Trail?
You might wonder if you must pay to camp on the Appalachian Trail; the AT is free. The Appalachian Trail is a federally protected area, and you do not have to pay for camping.
However, it would help to know that the Appalachian Trail travels through many state and national parks, woods, and public areas. 
And some of the states have camp fees, permission requirements, or campground reservations.
Regardless of which part you camp on the Appalachian Trail, you should know that all campsites are self-contained and require no outside amenities. 
This means you must carry your water, food, and other supplies and have a permit from the local ranger station (or park service) for overnight camping.
Also, it would help to keep that even though there is no fee for camping in most places on the Appalachian Trail. 
Hence, taking care of the environment while you are out there is extremely important. Ensure you leave no trace by appropriately picking up trash or burying human waste.
What Are the Best Camping Spots on the Appalachian Trail?
When setting up camp on the Appalachian Trail, your best bet is to find one of the designated campsites. 
And hundreds of approved campsites throughout the trail, many providing amenities like potable water, fire rings, and picnic tables. 
Plus, by camping in a designated area, you are helping to preserve the wilderness and supporting the trail.
Also, if you are looking for something more off-the-beaten-track, there are still plenty of places where you can legally camp.
Here are some of the best spots on the Appalachian Trail.
#1. National Park Service Shelters and Huts
There are dozens of shelters and huts along the Appalachian Trail maintained by the National Parks Service (NPS). 
Many shelters have tent sites with tent pads, picnic tables, and restrooms nearby. Generally, the shelters are accessible to campers, but some have a fee attached.
As such, you must make adequate findings before heading to camp on the Appalachian Trail.
Generally, by seeking to limit camping activities to specific spots on the route, the availability of shelters aims to reduce and regulate the impact of dispersed camping on wildlife areas.
While shelters are easy to go to when camping on the Appalachian Trail, they have advantages and disadvantages.
The table below contains some advantages and disadvantages of using shelters while camping on the AT.
| Advantages  | Disadvantages  |
| --- | --- |
| Shelters offer a great way to engage the community on the trail. | Shelters are usually located half a mile off the trail. |
| Shelters are an excellent place to stay when it's cold or raining. | Shelters contain a lot of mice which keeps you up most of the night. |
| Shelters are located in convenient areas along the trail. | For someone looking for solitary, shelters are always crowded. |
#2. Forest Service Campsites
The U.S. Forest Service owns and operates several campgrounds and recreation areas along the Appalachian Trail, with campsites available for overnight camping.
However, some of the campgrounds may require permits.
But the good thing is that most campsites offer basic facilities like fire rings, restrooms, and potable water.
#3. Dispersed Camping Areas
Dispersed camping areas are found in some forest areas along or near the Appalachian Trail.
The primitive sites provide no facilities or amenities, so you should always practice Leave No Trace principles, like using portable stoves rather than building ground fires when possible.
The idea is to leave the environment looking like you were never there.
Can You Bring Your RV to the Appalachian Trail?
You can bring your RV to the Appalachian Trail. However, it would help to know that there are a few rules and regulations you will have to follow.
Generally, RVs are not allowed in wilderness areas of the trail. 
The wilderness areas protect the wild parts of the trail with features that make it unique, like natural flora and fauna. As such, it is essential to keep any motorized vehicles out.
Also, staying at least 100 feet away from streams, rivers, or trails is crucial when camping in an RV on the Appalachian Trail. 
You must limit overnight parking to designated or previously disturbed spots only. Generally, to have a great time and remain a law-abiding citizen on the Appalachian Trail. 
It is essential to know and follow the rules of the trail so you can have a safe and enjoyable experience.
If you respect nature and other adventurers, you can have a wonderful experience while exploring the Appalachian Trail and setting up the perfect campsite.
FAQs
What Can I Do If the Shelters Are Full?
If a shelter is complete when you get there for the night, you may locate a tent spot outside.
How Many People Can a Single Shelter Contain?
Although Appalachian Trail Shelters come in a broad range of sizes, they can typically accommodate at least six people. However, some are enormous and can even accommodate more.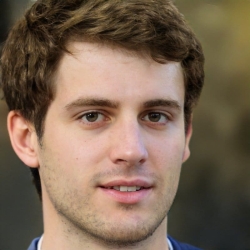 Latest posts by Josh Matthews
(see all)