Can You Do Glastonbury Without Camping? (Read This First)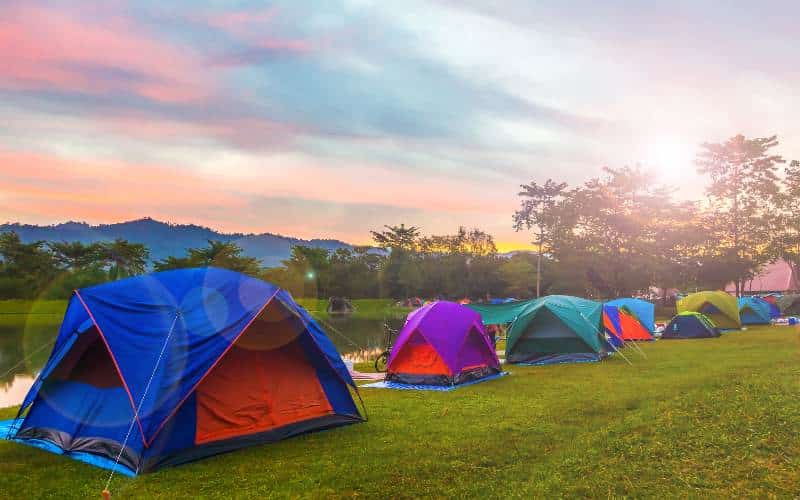 The Glastonbury festival in Pilton, Somerset, England, is one of the biggest in the world. The average attendance of 200,000 each year is a testament to that fact. 
If you want to attend the festival, it is best to prepare ahead. Other than securing the tickets early, another aspect to consider is accommodation. 
Camping is the famous and obvious option, but can you do Glastonbury without camping? What are the other options available?
Yes, you can enjoy this five-day festival without camping. Several options are available if you want to avoid setting up camp at the festival. You can rent pre-erect tents, accommodations, hotels, and the like. You can enjoy Glastonbury without a day of camping. 
This article explains the different options available to you while the festivities last. You also get important tips about accommodation in the area. 
Continue reading to be better equipped to prepare for the coming festival. 
Can You Go to the Glastonbury Festival Without Camping?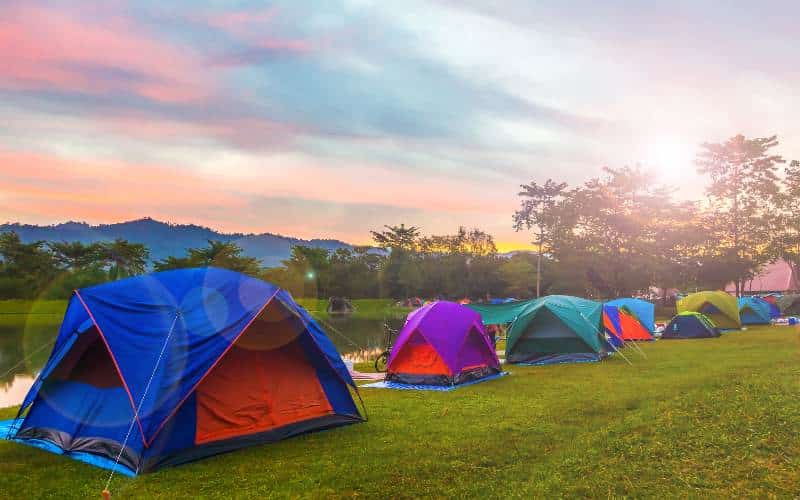 You can go to the Glastonbury festival, enjoy various events and attractions, and return home without camping. Understandably, that seems unheard of due to the nature of the festival. 
Camping is the most popular accommodation for those attending the five-day festival of Glastonbury. 
The camping price is part of the ticket fee, so, understandably, this is the default choice of accommodation.
As a result of this default accommodation option, many view camping as part of the Glastonbury festival. Visitors in the past often call camping a large part of the festival spirit. 
However, the camping sites get filled up quickly because of their popularity and price. It is impossible to keep spaces ahead of time. 
But you can still enjoy the Glastonbury festival without bringing any camping materials. There are other options available to you. 
If you want to avoid bringing extra camping materials or are unfamiliar with camping techniques, you can explore the other options. 
Here are some of these alternative accommodation options: 
#1. Tipi Village
This village is suitable for those with little or no knowledge of setting up camps but still want to enjoy the feeling. The southern slopes of the festival sites offer you pre-erected Tipis. 
These tent-like structures are about 18ft tall and can comfortably accommodate 6 adults and their belongings. This option is popular due to its ease of use. 
It is also essential to make bookings early. You can only apply for Tipis after successfully purchasing the Glastonbury festival.
Here are some crucial points to note about the Tipi Village: 
The tents do not provide bedding materials. So, you have to bring your mats or other preferable bedding. 
The village has a compostable toilet and shower for users. 
The average cost of a Tipi tent for five days is between $1200 to $1500. 
Some people chose to bring a campervan along to the Tipis village. This option helps to add more spirit to the festivities. 
However, campervans are not for sleeping in car parks. Sleeping or camping is not allowed at the designated car parks.
#2. Offsite Camping
For some reason, some prefer offsite camping locations. This option is also available to those attending the festival each year. 
Several offsite camping locations take you some distance away from the festival ground. It is best to seek more information on these offsite options to avoid overcharges. 
You can also check out multiple offsite camping options to pick the best within your budget. 
Do You Have to Camp at Glastonbury?
You don't have to camp at Glastonbury if you don't fancy camping. The bulk of activities for the five days is on the festival grounds. 
You won't miss any important event if you choose not to camp at the festival. What happens within the festival premises is the real deal. 
If you want to avoid camping at Glastonbury, a viable option to consider is the local accommodation. Local accommodation is also common for visitors. 
You can rent a room, apartment, or entire building at the festival. There are several property owners close to the festival ground. 
Some owners are open to renting out the properties for a price. This local accommodation offers you a measure of privacy, security, and safety while at the festival. 
It is a much safer option compared to camping sites. 
Can you stay at a Hotel and go to Glastonbury?
Yes, staying at a hotel while attending the Glastonbury festival is possible. Booking a hotel is another viable option to consider.
However, it is essential to note that hotel booking is rare in festivals such as Glastonbury. One widespread factor is that hotels are far from the festival ground. 
Considering the large land mass of the festival ground, the most quality hotel takes you away from the festival area. But you get to enjoy the exclusive benefits of booking a hotel. 
Staying at a hotel allows you to enjoy the five days of the Glastonbury festival without worries. The hotels' welfare and service conditions are much better than tents and yurts. 
It is best to spend the festival in proper welfare conditions. 
Notably, booking a hotel might mean moving in and out of the Glastonbury festival ground more frequently. 
Also, you must leave the hotel early to beat traffic and other similar difficulties. However, this option guarantees the safety and security of your luggage. 
Like festival tickets, booking accommodations quite early is essential. If you choose to book a hotel, it is best to do this early. 
The good thing about this choice of accommodation is the hotel service during the festival. The services suit the season and help to optimize for the best experience. 
So if your choice for the next Glastonbury festival is a hotel, it is best to plan. Check out various rooms and suite options while purchasing festival tickets. Pick the best option within your budget.
If you are working with a budget, here is a table summarizing accommodation options and the average cost. (This table uses data from past Glastonbury festivals as a guide)
| Accommodation Options | Average Rent Cost Range (5 days) |
| --- | --- |
| Camp Tents | Free(Purchased with ticket) |
| Offsite Camps | $60 to $80 |
| Tipis | $1200 to $1400 |
| Campervan | $900 to $1100 |
| Local Accommodation | $5000 to $9000 |
| Hotels | $20,000 to $30,000 |
Can You Walk In and Out of Glastonbury?
You can walk freely in and out of Glastonbury without restrictions. It is a five-day festival with many events inside and outside the premises. 
The free movement allows people to enjoy different parts of Glastonbury. 
However, there are essential details to keep in mind. You get a paper festival ticket in the mail when buying tickets for the Glastonbury festival. 
You should print or save this mail and show it on arrival at the festival. With the ticket, you get a wristband on entry. This band serves as a form of confirmation while you walk around the festival ground.
However, keeping the ticket safe while you have the wristband is important. If you must go out, you get a dedicated "pass-out" ticket to prove your exit. 
Upon re-entry, you must provide all three items, the ticket, the pass-out ticket, and the wristbands. 
Also, note that you might have to provide the ticket based on random inspection inside the festival parameters. 
Hence, keeping all the necessary items safe throughout the Glastonbury festival is important. You can walk in and out of Glastonbury without restrictions if you have the proper documents.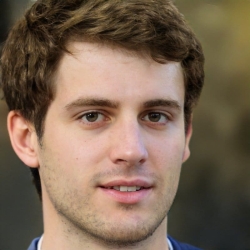 Latest posts by Josh Matthews
(see all)