Do KOA Campgrounds Allow Car Camping? (Let's See)
A memorable road trip often depends on some factors. For many people, a prominent factor is where they can camp after hours of driving.
With its sprawling system of campgrounds, KOA offers a great camping option. It features a variety of amenities that go way beyond ordinary campsites, such as cabins and pools.
However, a question lingers among road trip enthusiasts. Does the world's largest system of privately owned campgrounds allow car camping?
Many KOAs allow car camping at their sites. However, there are rules that car campers must follow for the best car camping experience. Also, car campers must call ahead to ensure the right reservations for their stay. 
In this article, you'll learn if KOA campgrounds permit car camping. You'll also discover the rules guiding this activity to ensure the best experience for campers.
Do KOA Campgrounds Permit Car Camping?
Most KOA campgrounds permit car camping and offer sites for this purpose. You can drive your vehicle to your campsite, park, and set up camp on these grounds.
The campsites usually have parking spots for vehicles alongside the campsites. It eliminates the need for campers to haul camping gear long distances from their vehicles.
The sites can also accommodate tents and usually have restrooms and other amenities nearby. Some KOA locations fit their campgrounds with electricity for campers who may require it.
The offerings by KOAs vary by location. Hence, campers should check their policies or make phone calls before arriving at these locations. 
Here are some KOA locations that permit car camping: 
#1. Bar Harbor/Oceanside KOA
Bar Harbor is a popular KOA location in Maine because of its closeness to Acadia National Park. It offers many campsites, including Deluxe Cabins, Tent Sites, and Camping Cabins.
The location also offers Pull-Thru and Back-In RV sites that enable campers to park their vehicles easily. The sites also consist of full hookups or electric and water.
#2. San Francisco North/Petaluma KOA
This KOA is one of the top RV campgrounds in California. Campers can choose from RV sites, Cabins, Tent Sites, and Tiny House Lodges.
The 50 amp pull thru RV sites feature amenities like a sewer, fire ring, cable, and picnic table. They have parking spaces for 1 RV and one vehicle. 
#3. Mount Rushmore KOA Resort – Palmer Gulch
The exquisite Mount Rushmore Resort and Lodge make this location a beautiful base for exploration. It features beautiful scenery, rodeos and museums, and fun hiking trails.
It has 50/30/20 amps, beautifully landscaped RV sites with a gas grill, swing, and furniture patio. It is a big rig and handicapped-friendly, and pets are allowed.
While many KOAs permit car camping, certain policies limit campers' full experiences. 
For instance, some locations have limits on some nights. This situation is particularly common during peak periods when they have more campers to accommodate.
Also, some KOAs might have restrictions on vehicle size or space. Some also have parking spaces for just 1 RV and one car. 
So additional vehicles may have to park in the lower parking areas.
Furthermore, there may be restrictions on some animal breeds, even though most KOAs are pet-friendly. There may also be specific zones where you can't take your pets, like pool zones.
While each location may have specific regulations, KOA accommodates different types of campers. This variation includes those interested in car camping.
It is necessary to check with your desired KOA location in advance. This practice will ensure they meet your car camping requirements without any hitches.
What Recommendations Does KOA Offer when Car Camping?
For an optimal camping experience, KOA offers many recommendations, guidelines, and tips for car campers.
The following are some top suggestions:
#1. Reservations
KOA recommends that campers book in advance, especially during peak seasons. A reason for this recommendation is the popularity of some of their locations.
Reservations help the locations put the amenities necessary for the best camping experience. It also ensures that campers are not stranded due to fully booked locations.
#2. Choosing the Right Site
KOA campgrounds have varying sites. Car campers must choose sites better suited for RVs or car camping.
Between basic tent sites and those with electricity, car campers should also choose sites that suit their needs. In doing so, they can have optimal car camping experiences.
#3. Arrival Timing
KOA recommends that campers arrive at their campsites well before dark. Setting up camp in the daylight is easier and safer than at night.
Setting up camp in the daylight is also less disruptive to other campers. Timely arrival also gives campers chances to familiarize themselves with the campground amenities.
#4. Safety First
Car campers must always be security conscious and observe basic safety tips. These recommendations include locking valuables in the car when away from the site.
Also, campers must always have first aid kits on hand and familiarize themselves with the site's medical facilities. They must also avoid pitching tents under unstable tree branches.
#5. Packing Essential Gear
Essential items are necessary for any camping expeditions. Hence, KOA recommends that car campers fit themselves with these gears.
A car camper requires a tent, sleeping bag, lighting, food, and kitchenware. They may also need medication, extra pairs of clothes, and other things like phone chargers.
Ultimately, what car campers need depends on personal preference. While the items listed are general requirements, they may add other things or drop some off.
#6. Know the Campground's Amenities
The amenities at KOA locations are there to maximize the campers' experiences. The facilities include restrooms, showers, laundry, and recreational areas.
Campers should utilize these resources to enjoy their adventure. Medical facilities are also necessary in case of emergencies.
Notably, each KOA might have special recommendations based on location and features. So, car campers must check the specific ground they plan to visit.
Is Car Camping at KOA Worth It?
Car camping at KOA offers several benefits and some downsides to campers. Whether this activity is worth it or not depends on personal experience.
However, I'll take you through the advantages and downsides of car camping at KOA. Then, you can decide if it is worth it or not.
The following are the benefits that car campers enjoy at KOA locations:
#1. Facilities and Amenities
KOA campgrounds provide standard facilities for car campers. These amenities include restrooms, laundry rooms, and showers.
Many locations also offer pools, playgrounds, and recreational activities. Interesting for car campers, parking spaces are also available on sites.
#2. Location
Many KOA campgrounds are near tourist attractions, national parks, or popular sceneries. These features make them ideal base camps that enhance camper's experiences.
These sites also enable campers to mix and interact with other people. Hence, the campgrounds foster a sense of community.
#3. Variety 
KOA campgrounds offer a range of camping experiences, from tents to RVs. Some locations also have cabins and lodge houses. 
Car camping at KOA campgrounds also comes with certain disadvantages. These downsides include the following:
#4. Cost
Car camping at a KOA is an exciting experience. However, it is often more expensive than camping at national forest lands or some state parks.
These experiences include rooms for a car camper's activities. The securities on the grounds also offer them peace of mind.
The cost of these campgrounds can be a thing of concern to budget-conscious campers. Some people cannot even afford it.
#5. Limited Availability
KOA campgrounds get booked quickly because of their standards. This situation is prevalent during peak seasons and makes spontaneous trips challenging.
Therefore, campers must book a reservation before their trip. Good planning can also help solve these issues.
#6. Less Remoteness
KOA campgrounds might be too commercial or crowded for people seeking solitude and wilderness. They lack the remote feel necessary for such an experience.
Car campers may also find some locations crowded. This situation makes it difficult to find parking spaces.
The table below contains other benefits and downsides of camping at KOA campgrounds:
| Pros | Cons |
| --- | --- |
| Consistent quality standard | Space constraints |
| Pet-friendly | Less Authenticity |
| Flexibility | Environmental concerns |
Essentially, KOA offers many conveniences. But campers should also consider the disadvantages to decide whether it aligns with their camping preferences.
What Are the Important Rules When Camping at KOA?
Like other campsites, KOA has some rules that campers must abide by. 
These regulations include the following:
#1. Permits and Fees
KOA campgrounds require fees, especially visitor fees. They help the sites offset the costs of supplies and maintaining the facilities.
Additionally, the fees also serve as security measures. It reduces the chances of problems for occupants and visitors.
#2. Quiet Hours
KOA mandates campers to observe campground quiet hours. Typically, these times are late at night and early in the morning.
Quiet hours are necessary because some campers might appreciate the peace of such moments. Furthermore, quiet hours are laws in some areas where KOAs are.
#3. Pets
KOA mandates campers who bring pets to the campgrounds to keep them on leashes. They should also clean the animals regularly.
Some locations restrict pets from certain areas. Campers can take note of these pet-restricted areas on their grounds and refrain from taking their animals there.
Awareness of and abiding by these rules ensures safe and enjoyable camping experiences and preserves the environment for future visitors.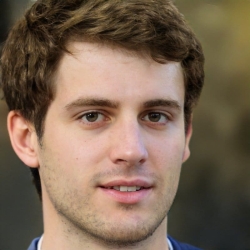 Latest posts by Josh Matthews
(see all)