Can Camping World Transfer Campers? (Must Know This)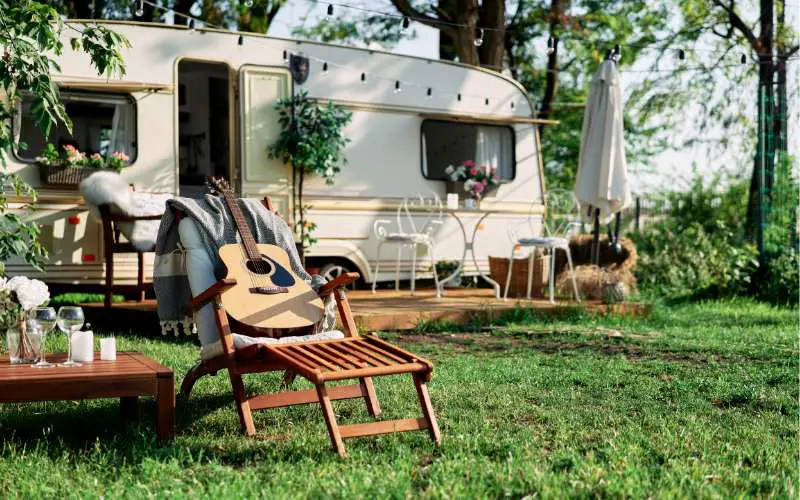 Camping World is America's biggest seller of recreational vehicles. The company has been in existence since 1966 and therefore has many loyal customers and patrons.
Aside from selling recreational vehicles, camping world sells spare parts and maintenance services. Additionally, the corporation sells camping supplies.
However, even with their vast portfolio, people still wonder whether or not camping world transfers campers.
If you're one of the curious individuals, read on to find out.
Yes, Camping World can transfer campers. They offer exceptional consignment services as they help people sell their camper vans. If you deal with Camping World, the company's staff will transfer your RV title to the buyer and assist with the paperwork. Camper transfer is a helpful service that will take the stress off your shoulders.
In this article, you'll discover if Camping World transfers campers. You'll also learn more about their delivery service.
I'll also enlighten you on their warranties and return policy so that when you read this, you'll have substantial knowledge of how one of America's biggest retailers operates.
Will Camping World Transfer Your Camper?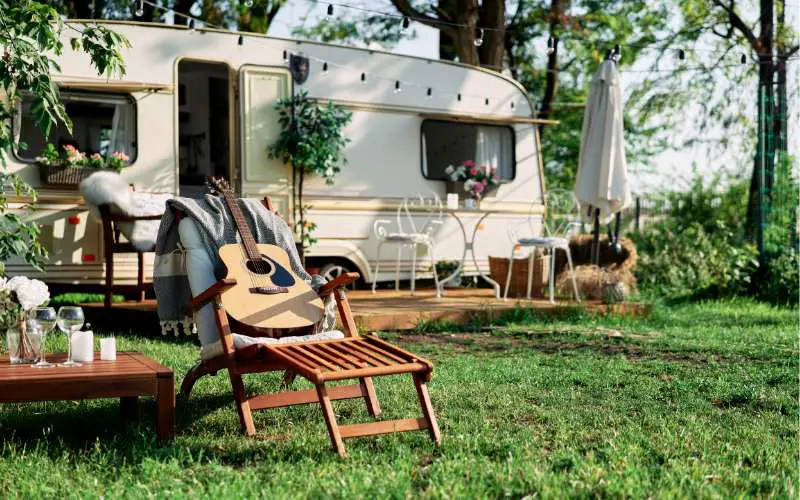 Campers are also known as camper vans, motor caravans, and caravanettes, so do not be confused by whichever name you come across while reading this article.
It's no news that camper vans are one of the best types of recreational vehicles available in America. 
You should also know that Camping World is the best place to buy new and used camper vans.
Interestingly, aside from buying, you can also contact the corporation to help sell your camper van.
The demand for campers is high because they serve a dual purpose: they are both a means of mobility and shelter. So, you can view your camper van as a multipurpose vehicle.
Campers are great for road trips because of the services they provide. Moreover, caravanettes also have off-road variants which can trudge unbeaten paths.
So, quite several Americans seek to purchase motor caravans from Camping World while even more try to sell used vans through the company. 
But, this zeal to patronize Camping World has prompted a frequently asked question. "Will camping world transfer my camper?"
The answer is yes. Camping World will transfer your camper if you employ their help to sell your camper van.
If you sign up for the consignment program, Camping World will evaluate your camper's worth using real-time market demand trends.
Next will be a physical inspection and evaluation before you'll begin to receive buying offers. 
After finding a buyer, Camping World's staff will transfer your RV's title to the new buyer before finalizing the sale and paying your due dividend.
You can find out more about Camping World's consignment services here.
What is Camping World's Return Policy?
Camping World offers a very nice return policy. If there is a fault with your purchase, you can send in a notification and take back the item within 30 days. 
Doing this guarantees you a full refund for the cost price. But if you don't send a notification before 30 days, you'll no longer be eligible for a refund. 
Instead, you must choose between Camping World repairing or replacing the faulty good. 
However, please note that the tag 'faulty goods'' only to items with manufacturing defects. It doesn't cover goods that got damaged while in your custody.
Additionally, if you purchase an item from camping world and happen not to like it or be content with it, you can return the purchase.
Their return policy is lenient, lasting up to 12 months after your purchase. 
If you return an RV or camping supplies before 30 days elapse, you will be eligible for a full refund of your money.
But if, on the other hand, you return an item after 30 days or before a year runs out, you will not get a  full refund. However, you'll have two options.
The first is the chance to exchange the good you're returning with any other item available in stock, while your second option will be to exchange the item for a gift voucher.
If you take the gift voucher, you can spend it at any Camping world store. 
But first, before you exercise your franchise and opt for any return options, you should know that terms and conditions guide the return policies.
So, the noteworthy terms and conditions of Camping World's return policy are below.
You must send in a prior notification before returning any item.
Camping World does not accept the return of personal items like hot tubs, underwear, sanitary products, etc.
You will only be eligible for a refund if you send in an early notification and return the item within 30 days; otherwise, you may only access an exchange or a voucher.
The entire cost of returning the goods will be on you. These include VAT, customs duties, or taxes.
If you opt for an exchange, you may have to pay extra postage charges.
Any item you return must be unused and in its original packaging.
To be eligible to claim part of your return postage cost, you must send a mail and gain authorization before returning your purchase.
Camping World may send you a courier collection if you wish to return large items.
Return all items bought from retail stores to the same stores unless you receive authorization to return them to a different camping world store.
Camping World does not process refunds for transactions made in retail stores through phone calls.    
You'll have to fill out a form to help you follow these terms and conditions to get the best possible refund after returning a good.
But note that this form differs from the notification you will send before processing a return. You're to send the form and the goods to the return address. Click here to access the form.                            
Are Camping World's Deliveries Always On Time?
Camping World offers delivery services to make buying easier for customers online or through mail orders.
These customers normally view numerous videos until they find RVs or camping utilities that suit their needs.
The timeliness of the delivery depends on the location from which you place your order.
Also, the type of delivery you opt for will determine how fast you receive your package. Economy delivery is usually slower than express delivery, but the latter costs more.
Below is a table stating the number of days delivery takes to arrive for economy delivery
| Location | Delivery Time Range |
| --- | --- |
| U.S | 2 to 10 days. |
| U.K | 2 to 10 days. |
| Europe | 5 to 14 days. |
| Worldwide | 7 to 21 days. |
Please note that Camping World doesn't dispatch orders on non-working days.
What do Camping World Warranties Offer?
Camping World has a 12-month warranty under which you can return a product and receive a refund, replacement, or repair, depending on your eligibility.
You can get a refund if you send a notification and return a faulty product within 30 days. 
But if you begin the procedure after a month, you will only qualify for a repair or replacement depending on the extent of the damage.
However, the warranty is conditional; the item you're returning must not have developed faults while in your custody, and you must return it in its original packaging.
You should also note that Camping World's warranty doesn't cover wear and tear items.
Additionally, certain factors can void your warranty. They include;
Damage resulting from product misuse.
Damage of inflatable leisure materials and plastics that occur post delivery.
Damage incurred while using a product in unsuitable conditions for purposes outside its jurisdiction.
Aside from the situations above, if you use any Camping World product and discover a fault, you can request a refund within a month and a repair or replacement within a year.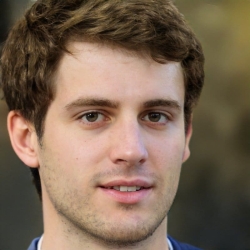 Latest posts by Josh Matthews
(see all)