Can You Go Camping in Quebec? (Read This First)
Quebec is Canada's largest province and one of its oldest cities. Quebec also called the beautiful province, is Canada's largest french speaking area by land and population.
With many Forrest, Rivers, and Lakes, Quebec is a fantastic citizen and tourist hotspot for camping activities.
You can go camping in Quebec; the province is open for camping for citizens and visitors. Quebec is a camping hotspot where visitors can camp at any time of the year. However, Quebec has a mix of free public camping sites and private camping grounds you pay a fee to access.
Camping in Quebec is fun and exciting; the experience will leave you wanting more. I will explain things you should and shouldn't do when going on a Quebec camping trip.
Can You Camp Anywhere in Quebec?
You are not allowed camp anywhere in Quebec. However, this should not discourage you because Quebec has thousands of acres of camping-ready land where you can camp for free. 
There are some select areas you can camp on without needing a permit. They are national parks, RV parks, and public land.
#1. National Parks
Quebec has a lot of public lands that the government has designated as national parks. You can camp on such land without restriction or pay an entrance fee.
National parks are some of the best camping sites for backpacking, hiking, and camping with your car.
#2. Public Land 
You can camp on most public lands in Quebec, except a sign says otherwise. Campers can find some hidden gems and sweet camping spots in many areas of Quebec.
Note that when you are camping on public land, you are temporarily responsible for it. Ensure you clean and dispose of your trash and follow the correct camping guidelines while camping.
Here are places you need a permit to camp on;
Municipal islands
Park reserves
Restricted areas
How Much Does Camping Cost in Quebec?
Camping costs in Quebec are affected by weather conditions, the type of rented equipment, and the campsite rate.
The type of camping you want to do will influence the amount you will spend.
Average cost based on the type of camping.
| Activity Type  | Average Cost  |
| --- | --- |
| Luxury RV Camping | $60-$100 daily |
| Tent Camping  | Free-$60 (tent cost) |
| Car Camping  | Free-$30 |
| Turnkey Camping  | $50-$100 |
Camping on public land is cheaper than camping on private properties. Although cheaper, you will experience trade-offs if you camp on public land.
#1. Luxury RV Camping
Luxury RV Camping is one of the more expensive camping options for renting a fully stocked RV with all the basic amenities.
RV camps have dedicated parking spots where you can park the RV and leave for exploration every day.
You can sleep in a tent outside the RV or inside it. You can also change campgrounds easily with the RV during your stay.
Although RV Camping is expensive, its camping convenience makes it worth it.
#2. Turnkey camping
Turnkey camping is like tent camping, but you don't have to bring camping equipment; the camping body will provide camping equipment and accommodation.
Turnkey camping is cheaper for short-term camping because you don't have to purchase expensive camping equipment, but it can be expensive long term.
#3. Car Camping 
If you have a car, you can also drive to public campgrounds and camp with your vehicle. Although this doesn't mean you have to sleep in it.
The car gives you extra mobility as you can change camping locations quickly and easily.
It is also low cost as you might only spend a few dollars for Gas and parking fees if there are any.
Car camping is the second cheapest form of camping, beaten only by tent camping.
Can you Camp for Free in Quebec?
Yes, you can camp on public land for Free in Quebec, although there are limitations on how long you can stay and some rules and regulations you must follow.
You can camp for free on the following type of campsites;
National Parks
Public land 
National parks and wildlife reserves are generally free to camp in except for those stated otherwise.
Public land is also free to camp on unless the government says so. However, maintaining and inspecting hiking trails is difficult, so some parks collect camping fees.
It will be challenging to go on a modest camping trip without encountering expenses one way or another. To save money, choosing a campsite that matches your budget is best.
Knowing the laws governing camping on public land would be best before setting up your camp. 
Here are some of the laws you should obey while camping in Quebec;
You can camp for up to 7 months on public land.
Ensure you clean and restore your campsite the way it was before leaving.
Dispose of accumulated trash at the correct disposal.
Put out your campsite fire before you go to sleep.
Do not feed the animals you encounter in the wild.
3 Best Camping Sites in Quebec?
Quebec has hundreds of miles of prime wilderness camping grounds you can choose from. It has public camping sites that are free for the public to access and private ground that requires a fee.
In addition, Quebec has a lot of high-quality camping sites that all deserve mention, but I will meet the top 3 on my list.
Mont-Tremblant national park
La Mauricie national park
Batiscan River Park
#1. Mont-Tremblant National Park
Mont Tremblant is one of Quebec's most significant national parks, covering 90.5 sq² miles of land. 
It is a top-rated camping site, and it operates all year round. Mont Tremblant has huge reservations during winter because of its skiing attractions.
Campers can rent cozy cottages and ski and snowboard on Olympic-grade hills and slopes to their heart's content.
#2. La Mauricie National Park
The La Mauricie national park sits in the majestic Laurentian mountain range stretching for kilometers.
The La Mauricie national park is one of Quebec's campgrounds open all year round, winter or summer.
There are also cottages spread around the park you can rent during winter for a warm and comfy turnkey camping experience.
You can also visit the mountain range during winter if you enjoy winter activities like skiing and sledding.
#3. Batiscan River Park
The Batican River Park is also a hot camping spot in Quebec municipality. It has 362 acres of land and over 15 miles of hikeable trails.
The river park is more of an outdoor than camping-focused experience. Campers can go on long hikes and row across the Vatican River.
There are also historical attractions like the waterfall of the five dollar bill and many more historic french themed structures.
Can You Car Camp in Quebec?
Yes, you can car camp in public and at some private camping sites in Quebec.
Camping with your car is very convenient as you can haul your camping equipment around quickly and at no extra cost.
If you are camping on a site with dangerous animals and insects, you'd be safer if your vehicle is nearby.
You can use your car and others to form an encirclement for extra safety while sleeping.
If you don't have a car, here are alternative ways to camp in Quebec campgrounds and public parks.
#1. RV Camping
You can purchase or rent out an RV that will allow you to camp efficiently and safely.
RVs and motorhomes are more expensive to rent compared to traditional camping equipment, but they are safer and more comfortable.
You get protection from foul weather like rain and snowstorms and also protection from harmful insects and animals. 
Most camping grounds have RVs you can rent for a fee and use throughout your stay.
#2. Deployable Tent Camping
Before the advent of motor homes and camping resorts, camping in the wilderness involved a man, his tent, and other camping equipment.
Modern tents are compact and modular enough to be carried in backpacks and can be deployed and mounted in less than 30 minutes.
Tent camping remains the cheapest and most exciting form because you can rent cheap camping equipment and access camping spots otherwise inaccessible by car or RV.
#3. Turnkey camping
Some Campgrounds in Quebec offer camping services that allow campers to camp to their heart's content without needing to bring or purchase personal camping equipment.
Turnkey camping is the closest thing to a full-on vacation in the wild. Their campgrounds have electricity, running water, toilets, and other necessities.
Turnkey camping might be less popular among seasoned and professional campers, but it is a must for first-timers and novices getting into the camping space.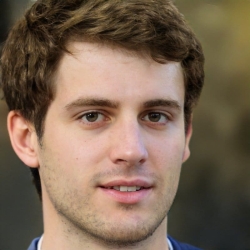 Latest posts by Josh Matthews
(see all)