Do Camping Sites Have Electricity, Showers, Toilets, And Wi-Fi?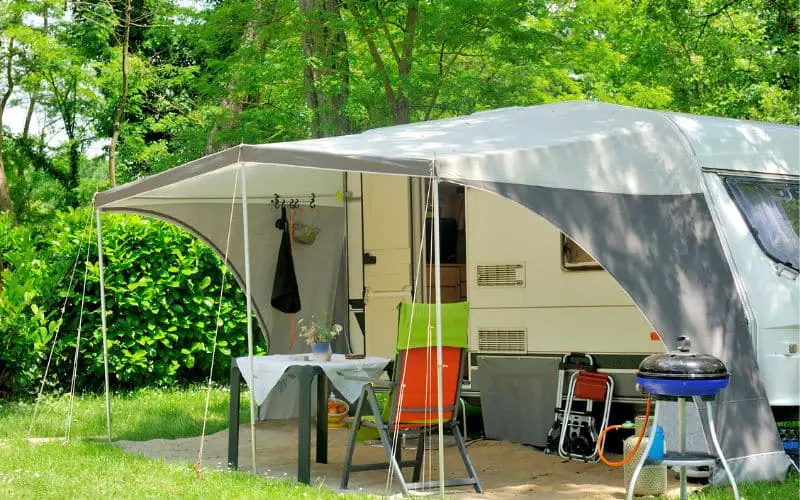 Imagine trading in your cozy bed and home-cooked meals for a sleeping bag and campfire-cooked grub. For some, the idea of camping seems like a recipe for discomfort.
However, the camping experience has evolved. Modern campgrounds now provide amenities that make camping more accessible and enjoyable for even the most skeptical.
So, if you're considering a camping trip but aren't sure what to expect, read on!
Today's campgrounds have amenities that can elevate your camping experience to new levels of comfort and convenience. From hot showers to Wi-Fi, recreational parks, and electrical hookups, modern campers have no shortage of options. However, with careful research, you can find a camping site that checks all the boxes and helps you make the most of your time.
This article explores what you can expect from various camping sites and helps you decide which camping style suits you best. 
So grab your gear and prepare for an unforgettable outdoor experience! 
What Amenities Do Camping Sites Provide?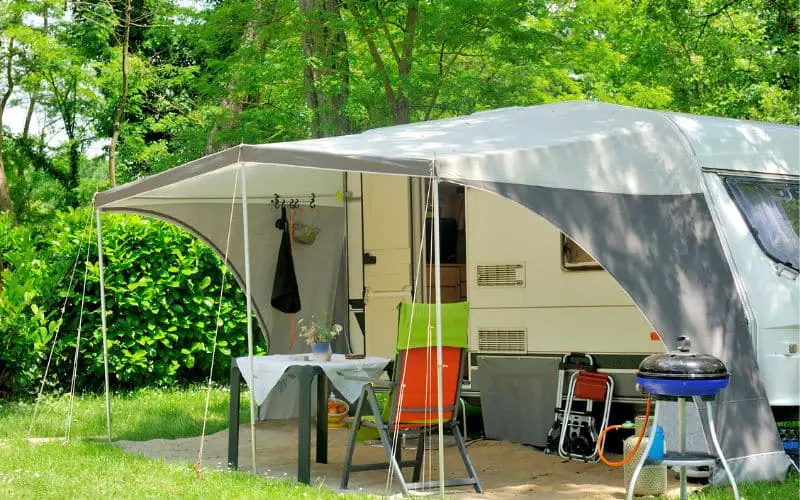 The amenities provided at camping sites vary widely, from necessities like restrooms and picnic tables to more luxurious additions like hot showers and laundry facilities. 
Understanding what each type of amenity offers lets you decide which camping site is right for you.
Here are some of the amenities that are provided at camping sites currently;
#1. Fire Pits or Grills
Fire pits and grills are another common amenity at camping sites. 
Not only do they allow campers to build fires and cook their meals safely, but they also provide a sense of ambiance and add to the overall camping experience. 
There's something special about roasting marshmallows or telling stories around a campfire.
#2. Picnic Tables
Outdoor picnic tables are a staple of the camping experience. They provide a comfortable and convenient place to eat, play games, or enjoy the outdoors. 
These tables allow campers to spend time together, enjoying each other's company and bonding over a shared meal or activity. 
They're often considered an essential part of the camping experience.
#3. Restrooms
Restroom facilities are an essential part of any camping site. Depending on the site, the type of restroom can range from flush toilets with running water to pit toilets.
Campers should check beforehand to see what type of restroom facilities are available. There may be separate facilities for men and women at larger camping sites. 
Restrooms are important for campers as they ensure basic hygiene needs are met.
#4. Showers
Shower facilities are another amenity in larger and more developed camping areas. 
These showers allow campers to clean up and feel refreshed after a day spent outdoors. 
The showers may be coin-operated or work on a token system, which campers can purchase from the campground office or a designated kiosk. 
Having access to showers can greatly improve the camping experience.
#5. Drinking Water
The ability to access safe, clean drinking water is a key consideration for campers. 
Many camping sites provide potable water sources, such as water taps or spigots, where campers can collect fresh water to drink, cook, and wash with. 
These water sources are essential for campers to stay hydrated and healthy while enjoying the outdoors.
#6. Electricity Hookups
RV and trailer campers may require electrical hookups at the camping site. 
These hookups provide a convenient power source for appliances, electronic devices, and air conditioning. 
The available electrical capacity may vary from site to site, so campers should check beforehand to ensure it meets their specific needs.
Campers may need to rely on generators or battery power without these hookups, which can be less convenient and more costly.
#7. Laundry Facilities
Larger camping sites often provide on-site laundry facilities, a huge convenience for campers. 
These facilities typically have coin-operated washers and dryers, allowing campers to wash and dry their clothes without leaving the camping site. 
This amenity can be a huge time-saver and make camping feel like home.
#8. Wi-Fi
While not all camping sites provide Wi-Fi, some offer campers internet access. 
It can be useful for checking emails, staying connected with friends and family, or accessing important information. 
However, it's worth remembering that camping is also an opportunity to unplug from the digital world and enjoy nature.
#9. Playground or Recreational Areas
In addition to the basic amenities like restrooms and laundry facilities, many camping sites have designated recreational areas. 
These areas may include playgrounds for kids, sports fields, or other facilities like hiking trails, swimming pools, and fishing spots. 
These amenities provide fun activities and opportunities for campers to enjoy nature in various ways.
#10. Pet-friendly Amenities
Some camping sites recognize that many campers are pet owners, and they provide amenities to make their pets feel at home. 
These sites may include pet-friendly areas, like dog parks, pet-walking paths, and pet waste stations. 
These amenities help create a clean and safe environment for pets and their owners, making the camping experience more enjoyable.
#11. Visitor Centers 
In larger camping areas, visitor centers or information kiosks provide campers with a wealth of information to help them make the most of their stay. 
These centers include information about the campsite, such as check-in procedures, rules and regulations, and amenities. 
It also includes information about the local area, including attractions, trail maps, and safety guidelines.
Furthermore, the availability of amenities at camping sites can vary widely, depending on the level of development, location, and type of camping site.
Do Camping Sites Have Electricity?
When camping, the availability of electricity varies significantly. 
Some sites provide hookups for RVs and trailers, while others are far more primitive and have no access to electricity whatsoever. 
So, it all depends on the camping experience that suits your preferences.
While several options are available, let's look at some factors affecting campsites' electricity;
#1. Camping Sites with Electricity Hookups
Campers can access electrical hookups at many camping sites, especially those designed for RVs and trailers. 
These hookups connect the RV or trailer to a power source, allowing for the use of appliances, electronics, and other electrical devices. 
Electrical hookups are typically at designated camping areas with utility pedestals with outlets where campers can plug in their power cords. 
In this way, electrical hookups make it easy for campers to stay connected and powered up.
#2. Power Capacity and Compatibility
The power capacity provided by camping site hookups is not the same. Some provide 30 amps of power, others provide 50 amps, and some even offer a combination. 
Campers need to know the power needs of their RV or trailer to ensure that it can be properly powered up.
#3. Availability of Electrical Sites
While some campsites within a camping area may have electrical hookups, it's not a given that every site will have them. 
Additionally, electrical sites are often the most popular and may require reservations. 
Before setting off for a camping trip, checking with the site to see if electrical sites are available is crucial.
#4. Primitive or Backcountry Camping
The camping world differentiates between two broad categories of sites based on electrical infrastructure: sites with electricity and primitive or backcountry sites without electricity.
 While some sites provide the comforts of modern life, others are truly back-to-nature experiences.
 Let's take a look at the different types of sites in more detail:
| Camping Site Type | Electrical Availability |
| --- | --- |
| Backcountry Camping | No electrical amenities are available. |
| Developed Campgrounds | Electrical hookups are available for RVs and campers. |
| Primitive Campgrounds | No electrical hookups are available. |
#5. Charging Stations
While primitive camping areas are truly off-grid, some developed camping sites may offer additional conveniences, such as designated charging stations or power outlets. 
These power sources can be found in common areas or other public spaces, making it easy for campers to charge their electronic devices. 
However, it's important to note that these charging stations are unavailable at all camping sites.
#6. Off-grid or Eco-friendly Camping
There's been a growing trend towards off-grid or eco-friendly camping in recent years. 
This growth entails that traditional electricity sources may not be available, and campers must rely on more sustainable energy options. 
Examples include solar-powered lights, portable solar panels, and other renewable energy sources. 
To stay connected while camping, consider using a portable solar charger to keep your devices charged even in remote locations.
Regardless, planning and selecting a camping site that suits your needs is important.
Are Showers and Toilets Available on Camping Sites?
Showers and toilets are some of the most important amenities at camping sites. They offer convenience and hygiene that are highly valuable to campers. 
The availability of these facilities can vary widely, depending on the location and type of camping site.
Let's take a look at some of the significance of these facilities below: 
#1. Accessibility and Cleanliness
There's a strong correlation between the size of a camping site and the availability of showers and toilets. 
Larger camping areas are more likely to have dedicated facilities for these purposes, while smaller and more remote sites may have limited or basic facilities. 
Additionally, the cleanliness and upkeep of these facilities can vary, so it's always best to inquire about the camping site. Reviews from other campers can also be a helpful resource.
#2. Portable or Self-contained Options
For campers venturing into more remote areas or staying at primitive camping sites, portable showers and self-contained toilet systems may be necessary. 
Portable camping showers come in various styles and power sources, from simple solar-powered bags to more sophisticated propane-powered showers. 
Similarly, portable camping or composting toilets can provide an alternative to traditional restrooms in areas without dedicated facilities.
#3. Sanitation and Waste Management
Sanitation and waste management are critical at camping sites. Campers must follow the rules established by the camping site management to ensure proper waste disposal. 
These rules include using the provided trash bins, following specific instructions for using toilets and showers, and adhering to other regulations.
This information is vital for any camper, so it's crucial to research the specific amenities available at a camping site before heading out.
Do You Get Wi-Fi Access on Camping Grounds?
The question of Wi-Fi availability at camping sites is interesting, as it can vary greatly depending on several factors. 
Not all camping sites are created equal regarding Wi-Fi access, so campers should prepare for several possibilities. 
Below are factors that affect Wi-Fi accessibility in any camping ground. 
#1. Location
Camping grounds located near cities or popular tourist destinations often have the infrastructure to provide Wi-Fi access. 
These camping grounds may have designated Wi-Fi hotspots in common areas, such as visitor centers, picnic areas, or reception buildings. 
However, the strength and reliability of the Wi-Fi signal can vary across the camping ground, with some areas having better coverage than others.
#2. Provision of Other Amenities
Camping grounds that offer amenities beyond just a place to pitch a tent, such as laundry facilities, on-site stores, and recreational areas, are more likely to provide Wi-Fi access. 
These grounds cater to campers who want Wi-Fi convenience and connectivity.
#3. Luxury Camping Resorts
Luxury camping resorts or glamping sites cater to a different type of camper than those seeking a more rustic experience. 
These resorts typically offer Wi-Fi access throughout the property, including individual accommodations. 
These extras are available for their guests to enjoy the comforts of home while enjoying the natural beauty of the outdoors and providing a unique blend of nature and technology.
#4. Cellular Data Coverage
Even if a camping ground doesn't provide Wi-Fi, campers may still be able to use their mobile devices to access the internet via cellular data. 
Of course, the availability and strength of cellular signals will vary based on the camping ground's location and the surrounding terrain. 
In more remote areas, cellular connectivity may be spotty or non-existent.
#5. Wi-Fi Alternatives
In addition to Wi-Fi and cellular data, some camping grounds may offer alternative ways for campers to access the internet. 
For example, computer rooms with wired internet access or designated areas with ethernet ports may be available. 
These options may have limitations, such as additional fees or limited availability, so it's best to ask the camping ground management team for specific information.
#6. Connectivity Limitations
Setting realistic expectations is important, given the variability in Wi-Fi quality and coverage at camping grounds. 
The connectivity and speed of Wi-Fi in these settings are often shared among numerous campers and may not be as robust as in urban areas. 
Campers should research the specific camping ground to understand what to expect regarding availability, speed, and associated fees.
4 Best Camping Sites With Full Amenities
With its diverse terrain and sprawling landscapes, the United States has countless camping sites. 
Some of these sites are known for offering a range of top-notch amenities, providing campers with everything they need for a comfortable and enjoyable stay. 
These sites have earned a reputation for providing campers with the perfect blend of nature and convenience. 
Here are five of the best camping sites known for providing full and functional amenities:
#1. KOA (Kampgrounds of America) Campgrounds
KOA campgrounds are a favorite among RV and tent campers for their comprehensive amenities. 
Most locations offer full RV hookups with water, electricity, and sewer connections, making it easy for RVers to stay connected and comfortable. 
Clean restrooms with hot showers and laundry facilities make it easy for campers to stay clean and refreshed. 
Also, many KOA campgrounds feature pools, playgrounds, and other recreational facilities, adding to the fun and convenience.
In addition to physical amenities, KOA campgrounds often provide Wi-Fi access to their campers. 
The provision of a Wi-Fi connection allows for convenient internet access and connectivity, though the quality of the Wi-Fi signal may vary. 
Factors like the specific campground's location and the number of users connected to the network at a given time can affect the Wi-Fi speed and performance. 
So, while Wi-Fi is available at most KOA campgrounds, the fastest or most reliable connection is not always guaranteed.
#2. Cape Hatteras National Seashore (North Carolina)
Located in North Carolina, Cape Hatteras National Seashore is a stunning destination with various camping options. 
Several campgrounds offer full amenities, including showers, toilets, drinking water, and picnic areas. 
Along with the amenities found at each campground, the national seashore provides additional general amenities like visitor centers. 
Campers can learn more about the seashore and surrounding area through exhibits, rangers, and educational resources here.
Although Cape Hatteras National Seashore offers a variety of amenities for campers, the campgrounds within the seashore do not have RV hookups. 
However, plenty of amenities can accommodate RVers, such as potable water, showers, and picnic areas. 
With these amenities, campers with RVs that do not require hookups can still enjoy the beauty and adventure of Cape Hatteras National Seashore.
#3. Watchman Campgrounds, Zion National Park (Utah)
Watchman Campground, the only developed campground within Zion National Park, offers full amenities, including electrical hookups for RVs. 
The campground also provides other important amenities such as flush toilets, drinking water, picnic areas, fire rings, and a dump station. 
With these facilities, campers can fully enjoy the incredible scenery and recreational opportunities of Zion National Park.
In addition to Watchman Campground, several private campgrounds near Zion National Park provide full amenities for RVers and campers. 
These private campgrounds are typically well-equipped with the standard facilities found in Watchman Campground, such as toilets, showers, and water hookups.
#4. Assateague Island National Seashore (Maryland and Virginia) 
Assateague Island National Seashore is a barrier island that provides campers with several amenities to make their stay more comfortable. 
These amenities include well-maintained restroom facilities, showers, and potable water.
Additionally, the campgrounds on Assateague Island often have features like tent pads, parking spaces, and easy access to the sandy beaches.
With its full amenities, including restrooms, showers, and potable water, this beautiful campsite provides a comfortable camping experience. 
As a barrier island, Assateague Island acts as a natural buffer against storms and waves, protecting the mainland from damage. 
At the same time, the island's unique habitats provide a home for diverse plants and animals.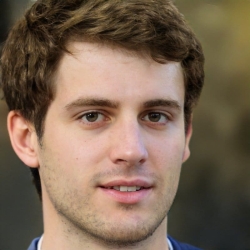 Latest posts by Josh Matthews
(see all)