Do Camping Sites Allow Dogs? (All You Need To Know)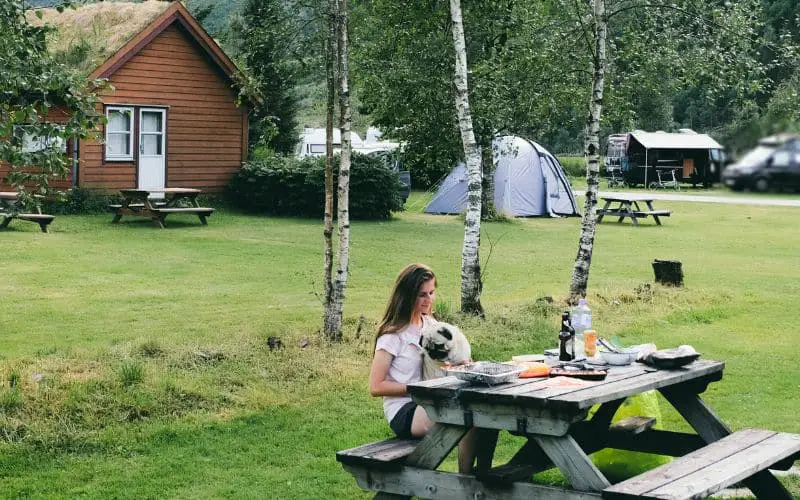 If you have pets, you must know about the camp's policy before you embark on a camping trip. 
It is also very important to adhere to the camping site's policy on dogs or any other pets for the safety of yourself and other campers. 
Many camping sites allow dogs, but to be on a safer page, it would be best to contact the campground directly and know its policies. Some campgrounds have designated areas for pets like dogs, while others have certain restrictions. 
In this article, we will be providing you with the best campgrounds you can go to with your digs and also provide you with some tips that can enhance your camping experience with your dog. 
Can I Go Camping with My Dog?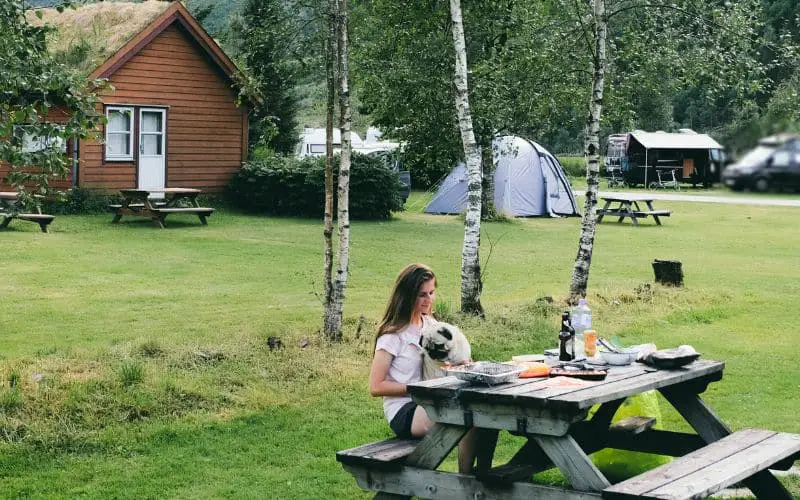 Yes, you can go camping with your dogs, but it depends solely on the campground rules, as some camps do not entertain pets. 
If you opt for a pet-friendly camp, you must ensure that you can train your dog beforehand to ensure its best behavior. 
In camps, you would be getting to spend more time outside in unfamiliar territory, and unlike humans, dogs would not be able to adapt to that easily. 
However, For your safety and that of other campers, below are some tips that can enhance your camping experience with your dog;
#1. Start Planning Ahead of Time 
By planning, we mean getting your dog ready for the outside world by carrying out several activities, like taking your dog to the veterinarian beforehand. 
Also, ensure you get a reservation early to pick an area more convenient for you and your furry friend. 
Some other little activity you can do is map out a route to the camping that would be convenient for the dog to use the bathroom. 
And instead of settling with the regular collar and gears, settle for stronger ones. 
#2. Take a Picture With Your Dog
Ensure that you take a picture of your dog right before you embark on the camping trip so that in case you lose it, it will be easier to find. 
It would be preferable to take this picture under natural light, noting any unique characteristic, especially if your dog is a common breed. 
Ensure you always keep this picture with you at the campground. 
#3. Go For a Dog-Friendly Camp Site
Please go for a campground known for being dog-friendly and providing amenities like dog parks and walking trails. 
After you get one, it is also very important to thoroughly research the campground's rules and regulations on these pets to be safer. 
#4. Pack Your Dog Essentials 
You must get all the necessary materials for your dog, like a leash, feed, treats, and chew toys. 
All these are very important to ensure that your pet has as much of a fun time outside as you, so ensure that you pack these beforehand. 
#5. Keep Your Dog on a Leash
Ensure you always keep your dog on a leash for safety, especially in unfamiliar surroundings. 
Doing this will prevent your dog from wandering into wildlife and getting lost and ensure other campers' safety. 
Following these guidelines can ensure your dog's safety and improve your camping experience. 
Where Can You Keep Dogs on Camping Sites? 
Most of the time, when you're on camp, your dog gets to sleep with you in the tent. But this is entirely your choice to make. 
Some dogs would rather sleep on a blanket outside the tent or even in the car. Some campgrounds have designated areas where owners can keep their dogs. 
Below are some areas where you can keep your dogs on campsites; 
#1. Pet-Friendly Cabins 
Some campsites provide both the owner and the pets with cabins where they can stay. These cabins have certain rules and regulations that the owner must ensure that these dogs follow. 
You must ensure that your dog is on its best behavior throughout the stay there; these cabins are usually more expensive, so you should be able to plan with more money if you want to settle with this. 
#2. RV or Tents
If you own an RV or your own tent on the camping ground, you can keep your dog well within your watch. 
This is a very good idea as it keeps the dog away from other people on the camping sites and saves you trouble. 
#3. Tie-Outs 
You can tie/chain your dog to any designated tie-out or trees on the campsite. 
This way, it is out of people's way but still in sight for you to monitor during campouts. 
6 Best Dog-Friendly Camp Sites in the US 
Several campsites provide beautiful scenery for humans and their furry friends.
Below are six amazing campsites you can visit with your dog in the US; 
#1. Glacier National Park, Montana
The glacier national park has two dog-friendly campgrounds; Apgar and St. Mary. 
Campers' dogs are allowed in several areas of the camp, like the picnic ground and around the roads, but you have to ensure they are always on leashes. 
Although several areas allow these dogs around the park, they are not permitted on park trails, but there are also several forest areas where you can go hiking with your furry friend. 
#2. Acadia National Park, Maine
Like the glacier national park, Acadia national park also has two parks that allow dogs; blackwoods and Seawalls. 
Your dogs are permitted on park trails in this park, but you have to ensure that their leashes are no longer than 6 feet long. 
This park offers amazing coastal views, breathtaking pristine lakes, and an amazing area to go hiking. 
Ensure you make your reservations before planning a camping trip on this camp. 
#3. Yosemite National Park, California
This has several dog-friendly campgrounds, but two well-known ones are upper pines and Hodgdon Meadows. 
Your dogs can move around on paved roads and tracks, but you must always ensure they are on a leash. 
Another infamous trail your dog can pass through is the paved Yosemite Valley loop trail. 
#4. Shenandoah National Park, Virginia
The Shenandoah nation park features over 500 trails, including the popular Appalachian trail where dogs are allowed. 
There are several campgrounds in this park where dogs are allowed, two of which are the big meadows and Matthews's arm. 
All you have to do is ensure that you keep your dog on a leash at all times, and you are good to go. 
#5. Assateague Island National Seashore, Maryland
The Assateague campground Is unique as it permits you to camp near beaches alongside wide horses. 
Although dogs are allowed on this campground, you should ensure that they are on a leash always for their safety and the safety of other campers. 
#6. 4 Paws Kingdom Campground and Dog Retreat, North Carolina
The 4 paws kingdom campground is one of the oldest campgrounds dedicated to dogs and their owners, who must be 18. 
This campground has exclusive amenities like cabins and yurts, but pet-focused amenities are their most exclusive functionality. 
Some other amazing camping sites around the US include; 
Yogi Bears Jellystone Park, Virginia. 
Riverside Campgrounds & Cabins, big sur, California. 
Sun outdoors Moab, downtown Moab, Utah. 
Sagadahoc bay campground, Maine. 
Dark Sky RV Campground, Kanab, Utah. 
Below are some problems you will most likely encounter when camping with your furry friend and possible solutions; 
| Problems | Solutions |
| --- | --- |
| Your dog encountering wide life  | Please keep your dog on a leash so you don't expose it to wide life. |
| Your dog is getting lost.  | Have your dog on a leash and carry a proper identification tag and a recent picture. |
| Your dog falling ill.  | Ensure you pack a first aid kit with basic veterinary medical care.  |
| Your dog is getting exposed to extreme weather conditions  | Ensure that you take appropriate gear for your dog with you.  |
| Disruptive behaviors  | Ensure that you train your dog's beforehand on how to act properly.  |
Tips For Camping With Dogs in Public Camping Sites 
There are several tips you should take note of when camping with your dogs in a public campsite; these tips include; 
#1. Getting a Tracking Device 
Although going with a tracking device and getting to use it would not be something you wish for yourself and your dog, to be safer, ensure that you get one just in case your dog gets lost. 
#2. Dog Travel Bag 
Ensure you get a separate traveling bag for your dog so you can get its things all in one place without struggling to organize things. 
#3. Getting a Poop Carrier Bag 
The poop carrier bag is an eco-friendly accessory that would be useful when hiking with your dog. 
This elastic attachment would do well when attached to your dog's leash or tote. 
#4. Travel Bed 
Getting a travel bed for your dog would be wise. This would relieve the stress of getting your dog dirty in the sand. 
#5. Layer Your Tent Floor With Blankets 
The sharp claws of your furry friend can poke holes into the four walls of your tent, so layering the floor with towels and blankets is a good option. 
Not only will this help with the whole issue, but this will also make cleanup a lot easier because all you have to do is pack up the towels and blankets. 
#6. Getting a Light-Up Dog Collar 
Getting a light-up dog collar would come in handy, especially at night; that way, it would be easier to keep track of your dog's activities without worrying too much about where it is.
#7. Taking Recent Photos of Your Dog 
You must take recent pictures of your dog so it would be much easier to locate it in cases where your dog goes missing. 
If your dog is a very popular breed, then it would be better to take pictures of any special marks they have so it would be easier for people to recognize your dog. 
#8. Getting a Spiral Dog Leash Anchor 
The spiral dog leash ensures that your dog is kept in sight while they still have fun in the camp. 
Ensure that you twist the spiral dog leash properly into the sand and connect the dog leash to it; that way, your dog can play around within your sight. 
There are several other tips and tricks you can check out when camping with your dog to improve your camping experience with your furry friend.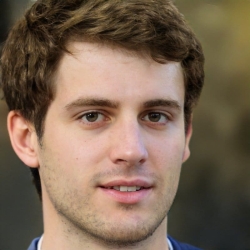 Latest posts by Josh Matthews
(see all)