Can You Hike The Appalachian Trail Without Camping? (Answered)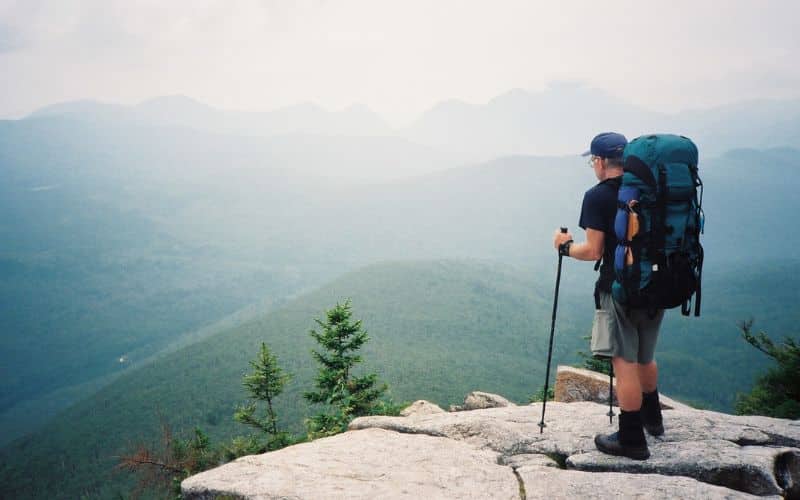 Hiking the Appalachian trail is no small feat, especially if you are not a very experienced or big-time hiker. Therefore, it will not be surprising if you are curious about the question above.
Getting the answer to this question will help you appreciate and identify the limit you can go and the plans you can make to go hiking on the Appalachian Trail.
You can hike the Appalachian trail without camp if you're a huge hiker. And this means you would build a plan to hike from shelter to shelter on the trail without setting up traditional campsites. However, note that the designated shelters on the Appalachian trail are placed with a fantastic consistency of about a day's hike from each other.
Now let us see if a beginner can hike the Appalachian trail and if it is possible without a camping tent. 
We will see if there are free shelters if you can camp anywhere, and how long it takes to thru-hike the Appalachian Trail.
Can a Beginner Hike the Appalachian Trail Without Camping?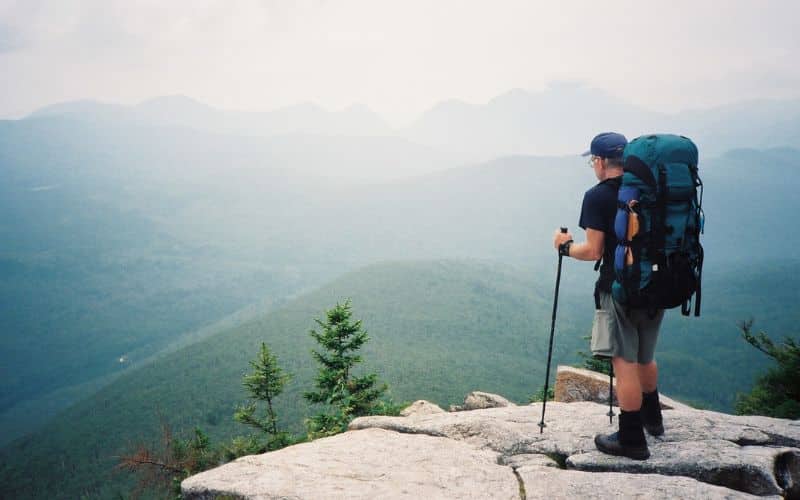 Hiking the Appalachian trail as a beginner is challenging because going from shelter to shelter will mean hiking for a whole day before seeing the next shelter.
However, it is at the same time possible to pull off as long as you are determined to succeed and prepare well in advance. It may mean choosing the part of the Appalachian trail suitable for a beginner.
To successfully hike the Appalachian trail, you need to do the following;
#1. Do Good Research
You can hike the Appalachian trail if you do your homework as a beginner, knowing that you lack the necessary experience, which is much easier to accomplish nowadays.
Today, with the continuous improvements we see in our digitalized world, there is no excuse for not accessing materials or information about the trial.
Before making plans try reading up on the trip report of some very successful hikers on the Appalachian Trail, and you can watch videos, documentaries, and vlogs about the trail.
Bill Bryson's book A Walk in the Woods can help you avoid regrettable mistakes while on trial. 
And for complete attention to detail, I will recommend David Miller's The A.T. Guide.
#2. Identify Your Limits
With your research, you will undoubtedly learn that long-distance hikes allow you to grow and learn as you build endurance and become self-sufficient.
So, without beating around the bush, the Appalachian trail is strenuous and a trail that only one in four hikers manages to complete.
Trust me when I say that your first experience, like mine on the Appalachian trail, may come with swollen joints and blisters, but it will be an experience and memory you will cherish someday.
I am not telling you this so that you give up the moment things get hard, nor for you to overexert yourself; instead, it is so that you can identify your limit.
#3. Time Your Hike Carefully
There is much conflicting information about the right time to plan a hike. However, the official hiking season for the Appalachian trail is from April till the 15th of October.
Still, most hikers start their hike in March to avoid overcrowding on the trail, and this has led to overcrowding even in March, with 50-70 hikers starting the hike every day.
Such overcrowding poses challenges with getting space to rest for the night in shelters. Nevertheless, as a section hiker, I suggest you begin your hike in April and May.
#4. Build Your Body
Refrain from thinking that a jog or two at or around the house is enough for you to engage in a thru-hike. If you do, you will puff and pant too soon on the trail.
The table below shows what your body needs and why they are essential while hiking the Appalachian trail;
| Body Needs  | Why Important |
| --- | --- |
| Balance  | It would be best if you were comfortable wearing heavy backpacks for unpredictable terrain. |
| Cardio  | Strength alone is insufficient, but you can endure on the trail with cardiovascular stamina. |
| Strength  | If your lower parts can not handle long-distance hiking, you will experience much pain. |
Can You Hike the Appalachian Trail Without a Camping Tent?
Yes, indeed, you can hike the Appalachian Trail without a camping tent, and this is because there is a provision of more than 250 garage-size shelters along the Appalachian Trail.
These shelters are available every 8 to 12 miles on average. 
You would see signs showing you to the shelter, which is why most thru-hikers leave their tents at home and free their backpacks of 5 pounds.
Reducing the weight is wise because a day's hike is as long as 30 miles—moreover, these shelters you will often find built close to a freshwater source.
Truth be told, while it is logically possible for you to hike the Appalachian trail without a tent, it is difficult and, at the same time, dangerous.
At the end of the day's hike, you may end up in a full shelter, meaning you must spend the night outside the shelter without a camping tent.
The table below shows the benefits and drawbacks of hiking the Appalachian trail without a camping tent.
| Benefits  | Drawbacks  |
| --- | --- |
| No need to carry camping gear. | Challenging to find available shelter. |
| You rest and recuperate in shelters. | It can be not quiet with others around. |
| You can better plan your hike and pace. | It can be an attraction to hungry wildlife. |
| It can be a place to store food and gear. | It can become an attraction for hungry animals. |
| Shelters give a sense of community. | Filled with the lingering smell of hikers. |
| Shelters offer a sense of security and safety. | Difficult to keep clean with many people using them. |
| With shelters, you don't always have to be on defense. | Often open to snakes, insects, and rodents. |
Are the Provided Shelters on the Appalachian Trail Free?
The Appalachian trail shelters are structures constructed by volunteers and for all hikers to use for free while passing by the trail.
The principle behind the use of the shelter is based on a first-come, first-serve idea, as the shelter is built carrying individuals in mind and not groups.
However, in areas or places with heavy foot traffic, you may need to pay a fee to use a shelter. It happens where there is a caretaker that keeps the pace clean.
Furthermore, these sites collecting fees are primarily found in New England and often don't charge more than $10. 
The fee sites are strategically placed amongst free sites, so you can avoid making use of any of the fee sites until the end of your hike.
Since the shelters are constructed and maintained by volunteers, they often live close to the shelter. In addition, they usually stay in towns and cities an hour or two away.
As a hiker, you are also responsible for keeping the shelters clean. So, if you can meet a volunteer, always say thank you.
Can You Camp Anywhere While Hiking the Appalachian Trail?
Yes, you can camp anywhere along the Appalachian Trail, as there are designated campsites, dispersed camping, and backpacking hammocks along the tail.
However, the best will be a designated campsite because it will serve for resource protection. 
Concentrated use of specific locations will help limit the damage to the natural world.
Designated campsites are made in a place that can resist the damage that campsites and campfires bring to the environment. 
And the campsites of the Appalachian trail are set in desirable locations. The following will help you get a good campsite along the Appalachian trail;
There should be a reliable water supply nearby.
There should be a reasonable distance between the campsite and the next one.
There should be opportunities for your tent/ hammocks.
The area should have a nice view and landform.
It should be far from the road where vehicles move on.
It should be shady but not dark.
Let there be enough access to the breeze.
The area should not be muddy when wet.
It should be free from bugs
You should be able to approach the Appalachian trail from the campsite.
How Long Will It Take to Thru-hike the Appalachian Trail Without Camping?
The Appalachian Trail is a trail that is constantly changing. For instance, in 2004, it was 2,173.9 miles, 2,179.1 miles in 2010, 2,190 in 2016, and today, 2,198.4 miles as of 2023.
However, a thru-hiker will take only five to seven months to ultimately hike the entire Appalachian trail covering about 14 states and almost 2,200 miles.
To complete the hike, you will need to take about 5 million steps and climb 464,000 feet along the trail throughout the hike.
In the case of those who have hiking legs that can hike for five to seven-day sections, within 100 to 120 days, they can complete the Appalachian Trail.
Are you aware of the reports of completing the Appalachian trail within ninety days? 
It is true and would mean averaging 20-mile days without zeros and 25-mile days with a zero every five days.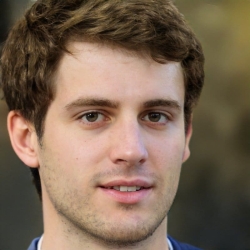 Latest posts by Josh Matthews
(see all)