Can You Bring Camping Gear On A Plane? (Must Know This)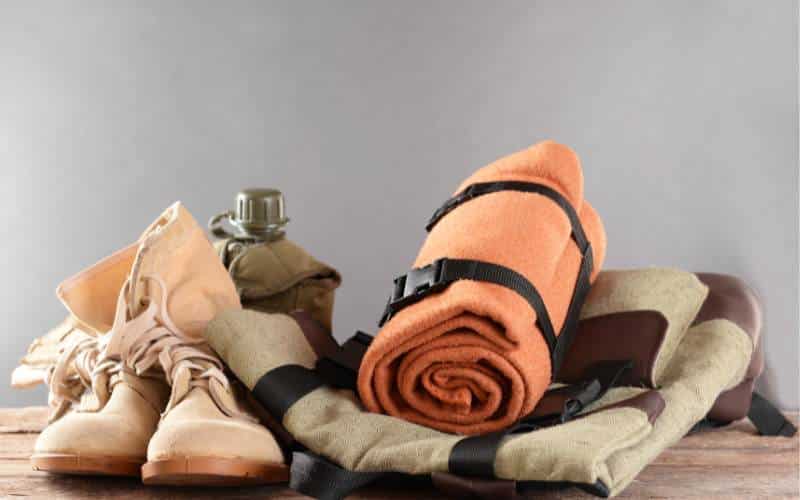 Given the strict regulations governing various airlines, it's normal for you to be concerned about transporting your camping gear by airplane. 
The weight restriction at airline checkpoints and screenings also necessitates careful planning for your camping gear before the trip.
Yes, you can bring camping gear on a plane. However, certain limitations exist on what camping gear items can be brought on. In addition, when you bring your camping gear on a plane, the official must check at least one bag.
This article will cover everything you need to know, from flying your camping gear to transferring your belongings to the campsite. Let's get right into it!
Can You Take Camping Gear on a Plane?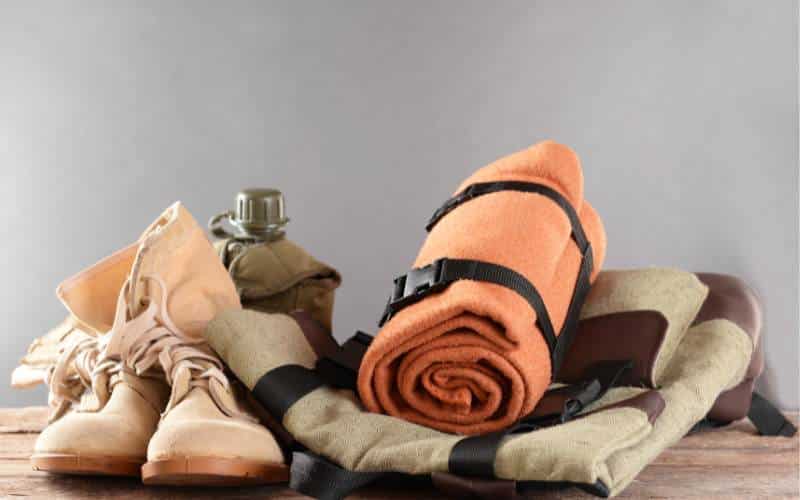 Yes, most camping gears are acceptable on an airplane. However, as mentioned above, there is a limit to what may be carried inside the cabin. 
You'll need to store some items in your check-in backpack. Airport security is strictly enforced, so items like tent stakes and hiking poles, which could be mistaken for a weapon, are prohibited.
In the same way, there are rules for liquids as well. They must all fit into containers under 3.4 ounces and be carried in a bag with a zip top. 
Most foods (edibles) are permitted, provided they are wrapped or stored in containers. You can also keep medications in your check-in backpack, whether liquid or solid. 
However, you must alert the Transportation Security Administration (TSA) agent about where they are stored. If you don't, they could suspect you of doing anything illegal.
Materials like Lithium batteries are surprisingly only permitted in your check-in backpack.
Nevertheless, this is only the case if the batteries are stored in the device they were intended for or in their original packing.
As to water bottles, they must be empty before you carry them along. After going through security, you may refill your water bottle at a nearby fountain.
The following is a list of additional camping gear that can be brought on an airplane and the guidelines for doing so.
#1. Sleeping Bag/Pad
Depending on the airline's restrictions, you can bring a sleeping bag/pad as a carry-on or check-in backpack or luggage.
A sleeping pad is comparable to an air mattress so that it can be carried on board an airplane, provided it is packed following certain specifications.
For instance, those with integrated pumps are permitted in a carry-on backpack, while those without must be stored in checked bags.
#2. Camping Stove
A camping stove in your carry-on luggage is only allowed if it is clean and free of fuel residue or gases.
Due to its delicate nature and susceptibility to breaking or bending when subjected to rough handling, it must be checked appropriately.
#3. Flashlights
The TSA agent does not prohibit passengers from bringing flashlights on board the airline with them or checking them as luggage.
#4. Firestarter
You can only carry a refillable lighter or a box of safety matches in your handbag. Note that none of these items can be stored in a checked bag except handbags.
#5. Knives
Due to safety reasons, camping knives can only be packed in a checked backpack rather than a carry-on.
Bag handlers and inspectors risk injury if these items are not adequately wrapped. Ensure you verify airline and destination-specific blade size and type limitations before booking your trip.
What Camping Gear Is Not Allowed on a Plane?
The following are examples of camping gear that cannot be brought on an airplane, either as carry-on or checked baggage:
#1. Animal Repellent (For Bears)
Bear spray is combustible, which means it can not be carried or stored in checked luggage while traveling.
The most effective approach is to purchase the item once you get to your location and discard it when done.
Since the bear spray is so expensive, you may donate it to a worthy cause or leave them at a range station, hotel, or campsite for the benefit of other adventure lovers.
#2. Stove Fuel
This flammable object cannot be brought into an airplane in a passenger's carry-on baggage or checked backpack.
#3. Fire Steel or Firelighters
No firelighters are permitted on board an aircraft unless they are refillable and can be disassembled, cleaned, and repacked.
#4. Strike Anywhere Matches
Unlike safety matches, which must be lit using the specific strip on the side of the box, you cannot bring "strike-anywhere matches" onto an airplane, not even in checked luggage.
How Do You Transport Camping Gear?
If you are traveling by airplane, it is strongly recommended that you pack just the necessities and buy any more items after arriving at your destination.
However, if you require more stuff for your camping vacation than you can carry on a plane, the following are more options.
#1. Shipping Your Gear
You can avoid the hassle of getting your camping gear to the campsite by having it sent to you instead. The process requires some preparation, but avoiding the airport's strict rules is worth it.
The first thing you'll need if you choose this type of gear shipping is a destination for the shipment. 
These are the possibilities open to you:
Delivering it to a close friend or family member
Giving it to your hotel
Transportation to the campsite
Contacting a nearby outdoor store
If this is not the case, you must have a backup plan. Before exploring the campsite, the hotel where you want to stay will undoubtedly be pleased to store your belongings until your arrival.
If you plan on heading directly to your campsite upon arrival, you may want to see if they can accept the delivery and keep it safe.
Outdoor gear stores are another viable alternative if none of the above pan out. After all, you'll stop by their shop to stock up on stove fuel, canned goods, and other necessities. 
Before sending it, seal your property with bubble wrap and duct tape. Furthermore, ensure your gear is sent on schedule to avoid delivery delays.
There's nothing worse than getting to your camping spot and realizing you have nowhere to sleep.
#2. Try Driving
There are a lot of regulations, weight limits, and size constraints to keep in mind while flying with camping gear. Review your plans and decide whether getting there by car is an option.
By driving to your campsite, you can bring as much or as little of your camping gear as you choose, which saves you money.
Car rentals might be expensive, but you can split the expense if you're camping with a friend. Flight tickets must be purchased separately; thus, expenses can not be shared.
While deciding between flying and driving, remember that driving might be preferable for specific individuals traveling certain distances and can cause less stress.
#3. Camping Gear Rentals
Renting camping gear rather than carrying them on the aircraft is an additional option. If you need to pay for extra checked bags, bringing your own can be cheaper or just as accessible.
Determine which option is more financially viable by comparing the expenses of renting gear where you are going with the costs of taking it on the airline.
You can rent tents, sleeping bags, stoves, and other camping necessities at most major outdoor tourist locations.
#4. Additional Camping Gear and Airplane Accessibility
| Gear Materials | Checked Luggage | Carry On Bags |
| --- | --- | --- |
| Hiking Poles | No | Yes |
| Flares | No | No |
| Torch Lighter | No | No |
| Air Mattress | Yes | Yes |
| Tent | Yes | Yes |
FAQs
What is a Checked Backpack/Luggage?
Most airlines use linear inches as their measurement standard because of the variety of suitcase designs. Your bag's dimensions are the total length, breadth, and height.
Can You Reduce Tent Damage During Air Travel?
You can lessen or even avoid damage by correctly packing the tent, especially while traveling with checked luggage.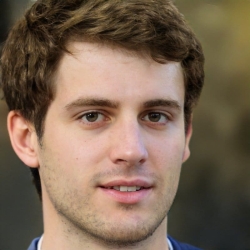 Latest posts by Josh Matthews
(see all)