Do Camping Trailers Have AC? (Truth Revealed)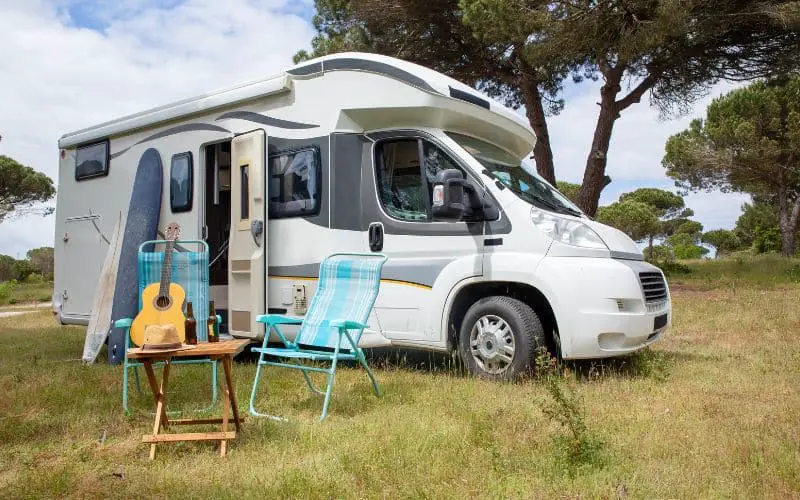 Campers now prioritize ease and convenience, making them upgrade from camping tents to camping trailers. 
They realize that dealing with the rough terrains & hot weather requires returning to a camper that offers them as much comfort as a home would.
Hence, many are looking to choose camping trailers with pre-installed air conditioning but do campers come with this feature?
Nearly all camping trailers have ACs. It could be on the dashboard, rooftop, window, or more than 2. These RV air conditioners differ from those in cars as they consume more power, but they're quiet and work well to cool the camper. However, note that they don't run with the trailer's engine power but a generator. 
Camping trailers are expensive and should have all the basic requirements anyone would love especially air conditioners. 
This article is for you if you need more information about this before buying or hiring.
Do Camping Trailers Come Equipped With AC?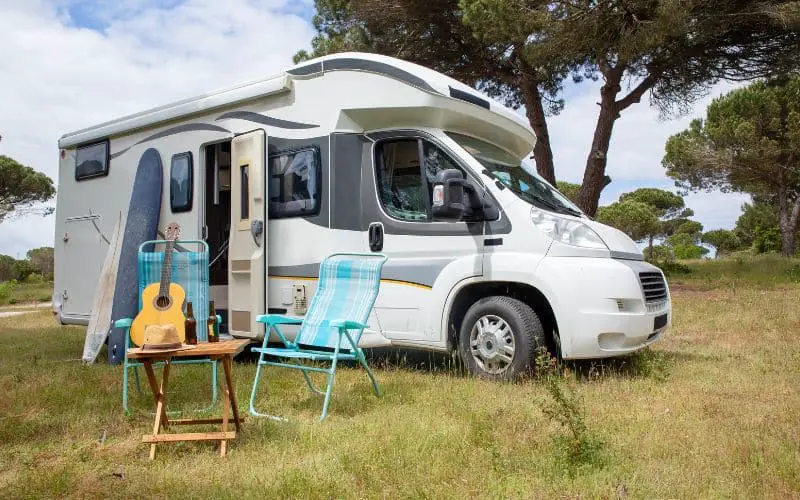 Yes, camping trailers have pre-installed ACs, as manufacturers consider them basic electronic equipment in motorhomes. 
If it were preowned, you may find yours without an air conditioner, as the former occupant may have removed it. 
Although this air conditioning system has many benefits, running it in a camping trailer can be complicated.
It doesn't work like a car's AC where the engine powers it. Instead, It requires extra power and an independent electric source.
And there are secondary and two primary sources for running an air conditioner in your camping trailer.
#1. Generators
Using generators is a more convenient way of powering your camper's AC. And a 120V generator can do the job and even supply electricity to the trailer for other electronics to work.
You can choose the traditional inverter generator that stays outside your camper or a built-in one.
Features of a traditional inverter generator are listed below:
It's portable and works fine for smaller campers 
It's less expensive
You have to add gas yourself
It generates noise when being used
In contrast, the built-in generators have a storage compartment inside the trailer.
Below are its features:
They cost more
You don't need to switch them on to use them manually
It connects to your camper's fuel tank, so there is no need to fill it up separately 
#2. Direct Plug-in
Generator-powered electricity is quite complicated if you use portable generators, and costs more. 
Hence, direct connection to electricity sources is better and more affordable. 
Moreover, the electric supply from the RV electricity park or household connection, which is 120V and 110V, works fine. 
#3. AC-Precise Power Supply (UPS)
A UPS is a secondary power source for powering air conditioners in motor homes. 
It offers an uninterruptible power supply even after power dips by preventing sudden power outages by switching off the computer. 
It works like a battery that you need to charge. And when you plug it into the RV, it charges electricity from it and uses it to power just the air conditioner. 
Therefore, you use a generator or direct hookup to power other things in the camping trailer. However, it's challenging to set up, so you need an expert to do it, but it's worth it.
Can I Rent Camping Trailers With AC?
Air conditioners are a pre-installed electronic system in a camping trailer, so you can find one with this feature when renting. 
However, you must first research the types available from the renter and go through the features to know which ACs and other amenities you may want. 
Hence, it's vital to understand how camper rentals work. Additionally, choosing campers with AC doesn't conventionally influence the rental price if you're worried about that.
It's considered a standard feature in camping trailers. 
But if you wish to know what could control rental costs and how to choose the best camping trailer, we've explained that below.
The factors influencing camping trailer rental costs are:  
#1. Rental Company Used
You have three primary rental options(Companies): Private party, peer-to-peer, and RV rental companies. 
The private party option displays their available camping trailers on marketplaces like Facebook. So, you can go through them and choose one in a location you like. 
Private parties charge affordably and are usually open to negotiation. 
On the other hand, P-to-P rentals are companies that showcase their campers and RVs through cooperative services. 
Doing this enables them to profit from them instead of storing them when they're unnecessary. You can find all types of campers with such companies and reasonable pricing. 
Lastly, RV rental companies are only available in some locations and only offer camping trailers and truck campers on rentals. They also charge more for their upkeep, security, and storage fees. 
#2. Size and Type of Camper
Older camping trailers will cost less than newer models, mainly because they may not have all the amenities you may desire. 
Larger camping trailers will also be more expensive than smaller ones, depending on your choice and budget.
#3. Time of the Year
Camping seasons are usually in spring/summer breaks and extended holidays, so there'll be more demand for these campers. 
And this, in turn, increases the rental cost, so if you want it cheaper, be earlier. 
Tips for finding the best camping trailers, especially ones with ACs, are listed below:
Know what type of camper you need and go for it. Pop-up campers usually don't have air conditioners, so prioritize camping trailers and modern RVs.
Depending on how many individuals you'll be camping with, choose a camping trailer size that will be comfortable for all.
Only go for reputed camping trailer rental companies to avoid complications.
Read their rules and the manual of the trailer beforehand.
Do Tent Trailers Have Air Conditioning?
Tent trailers differ from camping trailers; standard ones usually have no air conditioner. However, some do have air conditioners, so you need to find a model that has pre-installed. 
But if the type you bought doesn't have an AC, other options exist to stay calm. 
#1. Install an AC
Buying an air conditioner is a much better option as it cools the tent trailer more, providing the comfort you need. 
You can choose rooftop ACs or portable ones. However, portable air conditioners for tent trailers are easier to install. 
At the same time, rooftop types are more complicated and require professional assistance because you must cut a hole in your camper's roof. 
Lastly, it's vital to park in areas free from direct sunlight as its canvas material makes it difficult to retain coolness.
#2. Use a Portable Fan
The air in your tent trailer can become moist and warmer even with an AC on due to the minimal air circulation as you have to shut doors and windows. 
But the fan spreads more air making it cooler.
#3. Cover Your Camper With Sun Shade/Park Under a Shade
Most tent trailers and even other campers have light materials that absorb heat, so it would be best to park under shades like areas close to airy trees. 
Or install a sunshade on your camper to allow air circulation and let only a cool breeze in.
Can I Install AC on a Camping Trailer? 
Yes, you can install an air conditioner on your camping trailer, but you must first consider some factors. 
Firstly, ensure the weight doesn't surpass your trailer's or strain your rooftop.
Secondly, choose an AC according to your installation space. If your interior is small, don't buy portable air conditioners. 
Thirdly, consider your trailer's size and height. Short campers can work with rooftop ACs, but tall ones are more vulnerable to hitting things when you cross under bridges or like things.
Lastly, consider what requirements for your AC type to know which power supply method to use in powering it.
Now you're all done. Let's get to the installation. Since rooftop ACs are more conventional, here are the DIY steps.
If your camping trailer lacks a roof vent, employ an expert to cut a hole using the right tools. It's better that way to avoid causing leakage problems afterward.
Detach the AC unit and carefully disassemble the window hardware, shades, and cover.
Mount the gasket on the roof hole, then put the AC on it. Ensure the shorter side looks upwards.
Tighten the AC unit with bolts and buts on the area you drilled to secure it. Follow the instructions in the owner's guide for fixing the interior assembly in the camper.
If you lack electrical skills, have an electrician connect the AC's power hook to the trailer's wiring.
Fasten the console, and you're all done. 
Can You Run AC on the Camping Trailer Continuously?
You can run your camping trailer's air conditioner continuously or as long as you wish, provided you have an efficient power source. 
And most importantly, your power source should supply the accurate wattage needed to start and run the AC and the trailer until you turn it off. 
Although using your AC comes in handy, you should consider the advantages and disadvantages of using it in your camper. 
They are properly listed below:
| Advantages  | Disadvantages  |
| --- | --- |
| It provides comfort by reducing the temperature level encouraging better sleep. | High cost of purchase for camping trailers with no AC |
| It minimizes the possibility of asthma attacks by reducing vulnerability to I door allergens. | Power  inefficiency and installation/running requirements  |
| It prevents electronic devices from overheating. | It takes up space or its weight can strain the camper for portable or rooftop ACs. |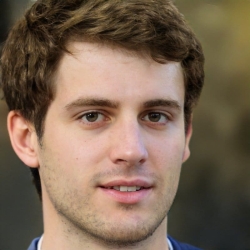 Latest posts by Josh Matthews
(see all)