Does Camping World Buy Campers And RVs? (Answered)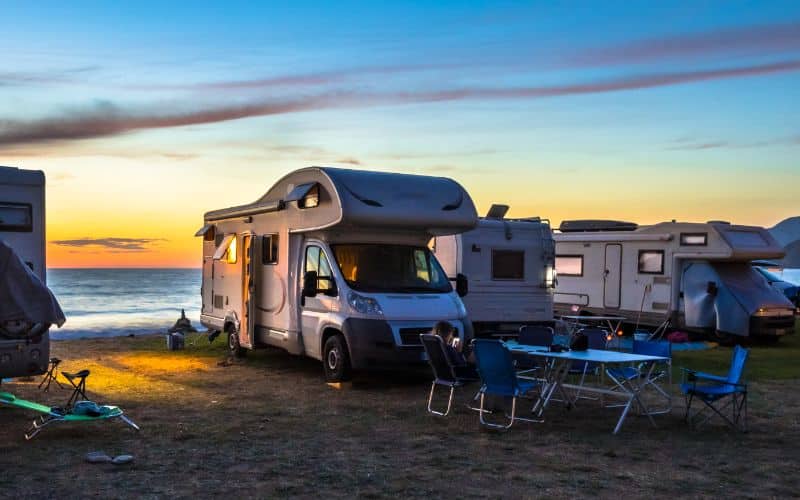 Selling used campers & RVs on your own can be challenging. You'll have to search for potential buyers, ensure the vehicle is in good condition and negotiate the best price. 
Dealing with these hassles can frustrate you, but having a reliable resource is helpful. 
Hence many RV/camper owners source for recognized camper retailers like Camping World. But they're mostly recognized for selling these motorhomes. Does Camping World buy too?
Fortunately, Camping World also buys used RVs and Campers from those looking to sell. They offer consignment, dealership, and trade-in deals, eliminating the stress of finding buyers and repairs. Finally, they offer a juicy but limited promotion offering you $1000 if they can't beat the price another buyer offered you.
Selling your user campers and RV can be challenging, but here's an article that provides a detailed guide. 
After reading it, you'll finally know the basics of selling your RVs with Camping World, how to know what to sell for, and other available choices for selling used camper vans.
Can I Sell My Camper and RV to Camping World?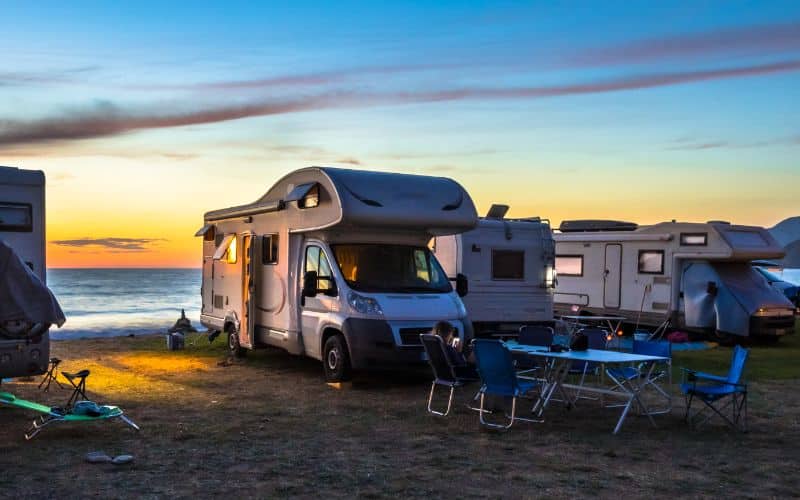 Yes, you can sell your camper and RV to Camping World. They welcome three different sales methods, which provide far greater benefits than selling privately. 
#1. Selling Directly to a Dealership
To begin, find a Camping World dealership near you. You can appraise it beforehand to ensure you negotiate the best possible price. 
Also, ensure to go with all required documents for car sales. At Camping World dealerships, any offer on your RV is open to inspection and valid for a week. 
This validity begins from the day you receive the written offer. And your camper must be in good condition to get the purchase price from the dealership. 
The $1000 promotional offer isn't available in Louisiana, and only a licensed RV dealer can give it to you. Lastly, it must be a written offer.
#2. Consignment 
Consignment with Camping World means using them as a middleman between you and the potential partner. 
As the dealer, they help you advertise the camper and, after the sale, receive a commission. Choosing this method is more beneficial than selling privately. 
Comparing and contrasting consignment with private sales, as in the table below, will help you decide which option is best for you.
| Selling Campers/RVs Privately | Consignment with Camping World |
| --- | --- |
| You have a limited option of potential buyers and may sell below its actual worth. | use Camping World's marketing avenue, which provides a greater list of buyers. |
| All the money you make after the camper's sale is yours. | You owe them a commission as agreed upon after finalizing the deal. |
| You may have to wait a while before finding a fitting buyer. | Camping World is the top RV seller; they drive more sales traffic for you.  |
| You spend a lot of time advertising & meeting potential buyers.  | They spend time in your place & explain things better to interested parties. |
However, consignment deals have their downsides. The consignment insurance RV preparation and cleaning process and necessary replacements and repairs also cost money. 
And after signing a deal, you lose all access to the camper until someone buys it.
The benefit of consigning with Camping World is that they handle your RV's prep and photography for advertisements. 
They're also readily available to answer buyers and will offer you a check when the sale is final. And you can rest assured knowing they sell at the best price. 
#3. Trade-ins
The trade-in option is beneficial if you want to purchase another camper from Camping World. 
Trading in your used RV enables you to pay a reduced fee, but eligibility for this option is open to only those with well-maintained RVs. 
Hence, ensure to care well for your campers.
Whichever option you choose, click here to go to Camping World's official site to begin filing for your used Camper/RV sale. 
Does the Camping World Pay You the Worth of Your Camper or RV? 
Camping World offers the top dollar when buying used Campers/RVs. 
However, you should note that since they're buying to resell, the price they offer won't be as high as when you're selling directly to a private owner. 
That means an interested buyer can purchase your used camper for $84,000, but Camping World may purchase it lower at $75000 to resell to others at that price or higher. It's business. 
But to ensure you get the best value for your camper, you should do these two important things. 
Firstly, have an expert appraise your RV and give you a market value of the vehicle. Knowing your RV's correct worth makes negotiation smoother and usually in your favor. 
You can also do this by using an RV Quote Valuator. You only have to enter the vehicle's information and zip code. 
Ensure to answer all questions correctly and give an accurate answer to all.
Secondly, keep your RV in good condition to ensure Camping World and other buyers are interested in purchasing. 
No one wishes to buy damaged or rusted vehicles. And since you're looking to sell to Camping World, who will be reselling, they'll be very picky with their choices to avoid purchasing liabilities. 
That is why they do RV walkarounds to check out your camper before agreeing to sign a deal. You can click here to find a practical guide on maintaining RVs.
Will Camping World Buy Any Camper or RV? 
Camping World will buy any camper or RV that is in excellent condition. They're a retail company, so they only purchase used motorhomes to resell them at a higher price. 
And if yours isn't in good condition, they'll bear a loss by buying it, so they rather not. As a camper/RV owner, here's how to ensure your vehicle appeals to buyers.
Thoroughly clean your RV, including its exterior and interior. Remember that campers are bigger vehicles than conventional cars. 
Therefore, cleaning them may take a while and will require more effort. If you think you can't handle it, have a professional camper washers do that.
#1. For Exterior:
Check if the paint is faded and fix it
Try to repair any cracks or dents in your panels 
Fix any damaged light fixtures and check if the bulbs still work
Check for a faulty AC and leaking roof and repair any.
#2. For Interior:
Your RV floors shouldn't have cracks
It'll impress potential buyers if you still have the owner's manual. Try to keep it safe. 
The bathroom and toilet should be clean and odor free. 
Ensure all necessary paperwork is available, including invoices, MOT certificates, and warranty documents. 
Finally, service the camper beforehand to ensure there are no problems.
Can You Commission Camping World to Sell Your Camper/RV? 
You can commission camping world to sell your Camper/RV. This sales option means they take an agreed-upon percentage from selling the vehicle. 
They don't charge a set fee or percentage, so discuss this before finalizing the deal. Further, the commission cost isn't all you should expect to pay. 
You can expect to pay listing fees to have Camping World display your RV on their website. Price varies. 
Also, expect to cover service charges which cover repairs, inspections, and other advertisement programs.
However, negotiation and price are flexible depending on your bargaining skills, camper's value, market demand, and general condition.
3 Alternatives to Camping World for Selling Campers and RVs
If Camping World doesn't suit your budget or you wish to assess other options, we've outlined three alternatives. 
#1. Private Sales
Although selling your camper alone is stressful, it is still possible. You can research that online and get ready. 
Appraise it, prepare the necessary paperwork, clean it properly, and take beautiful photos for advertisements. 
Tell your friends and family about it, and once word gets out, you'll begin to get inquiries from interested buyers and eventually sell it. 
#2. Popular Online Sites
You can choose well-known RV sites like RV Trader. They're recognized and are a popular RV/camper retailer. 
Previous users who reviewed this website agree it's easy, quick, and reliable so you can try it out. 
Other recognized websites to try out are eBay, Facebook marketplace, and trustworthy car websites you may know. The chances of scams are likely, so be cautious.
#3. Dealerships 
There are other camper/RV dealerships around you or in your location that you can try selling to. You can choose either a trade-in option or a consignment deal. 
But it's advisable to trade in your used camper if you want to upgrade to a new one, as selling it won't give you as much profit as you may hope. 
Finally, the consignment deal can work out if trusted and well-recognized. It means you'll have multiple options and eventually get a good price.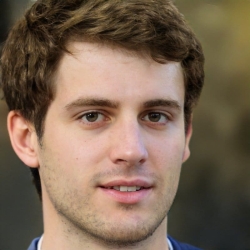 Latest posts by Josh Matthews
(see all)