Can You Go Camping At Easter? (Answered)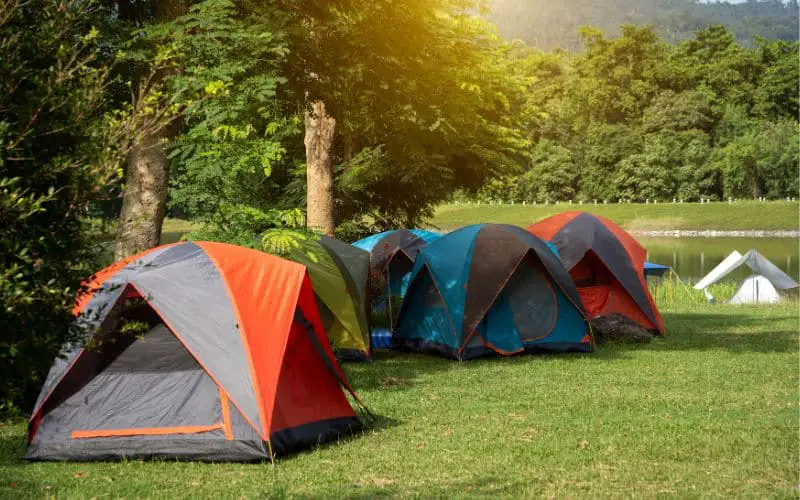 Easter season comes with the smell of spring, making the Easter holidays perfect for all kinds of camping trips, and the holidays unofficially mark the beginning of the camping season. 
Camping at Easter will provide you with adventure, hunting for Easter eggs, painting eggs, and being outside to smell those first sunny days.
You can go camping at Easter; the Easter holidays are a great time to go camping solo or take your family out in the great outdoors. The weather is warm, the air is clean, and you can celebrate Easter while camping, search for Easter eggs, and engage in other fun activities at the scenic campsite. 
Camping can be fun if you do it in the right season. This article will show you how to camp during Easter and the activities you can indulge in to make your experience memorable. 
Is Easter a Good Time to Go Camping?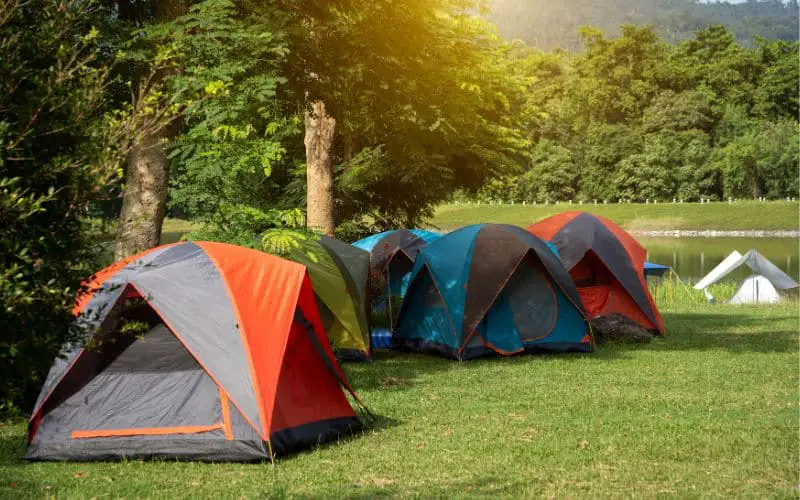 Easter is one of the best times of the year to go camping, it is also a popular time of year for camping, and there are several reasons why this is the case.
During Easter, the weather is more agreeable and appropriate for outdoor activities. Also, the natural environment is blooming fully during Easter. 
Furthermore, during that time of the year, the days are longer, so you have more time to enjoy and explore the environment during your camping trips before it gets dark.
During Easter, the crowds are generally smaller because it's a holiday season, and most campers take their holiday celebrations elsewhere. 
Also, if you've not camped before, Easter is an excellent time to visit because the weather is milder and the crowds are fewer, so you can choose a lovely spot.
With the warm weather, your camping trip will be more enjoyable, and you can play various games to make your stay more fun. 
While camping at Easter is fun, there are some things that you could miss out on if you go camping during the holidays. 
The table below shows the pros and cons of holiday camping. 
| Pros | Cons |
| --- | --- |
| It's less expensive than traditional vacationing | Campgrounds are often crowded  |
| You can connect with nature  | There isn't any access to modern amenities  |
| You get to spend more time with family  | It is sometimes difficult to play Easter games  |
How Do You Celebrate Easter While Camping? 
Camping during Easter can be fun, but at some point, you can't help but feel like you're missing out on a visit from the Easter Bunny, especially if you have kids.
However, other ways exist to celebrate your Easter holiday at the campsite and still have a gratifying experience.
Unfortunately, these celebrations won't involve chocolate because they will melt in the heat.
#1. Easter Egg Hunts
That you're out camping does not mean you can't plan an Easter egg adventure for the kids. With the added space, you can plan something more elaborate to show the kids a good time.
You can throw in a little extra by making the kids use a treasure map to hunt for the eggs or give them hidden cues and instructions to make it more exciting and challenging.
#2. Egg Decorating
Egg decorating is a simple activity, meaning you can do it even when you're out in the great outdoors. All you need are a couple of hard-boiled eggs and some decorating materials.
Always make sure that you boil the eggs in preparation for decorating. You don't want someone breaking an egg and making a mess at the campsite.
Once you boil your eggs and allow them to cool, you can paint and leave them out to dry. This is a fun game and a great way to let your creative side shine through. 
You can make the eggs simple or fancy; the goal is to create something and have fun.
#3. Egg and Spoon Race
The Easter egg is coming up a lot; the good news is you can use the same eggs for all the games, so you don't have to pack a lot of stuff for games.
You and the kids can use the decorated eggs from the egg painting game to play this popular party game, and you can take advantage of the large open spaces in the campsite.
Get a spoon and one hard-boiled egg for each player and mark out the finish line, and you have a fun Easter game to entertain everyone.
You can use raw eggs to play the game, but hard-boiled eggs are less messy, and it's better to be respectful to the camping community and keep the campsite clean.
#4. Easter Baskets 
You can also make Easter baskets to complement all the campground fun and make the Easter celebrations more fun. 
You can use a sand pail, baseball cap, or toy dump trunk as the Easter basket. However, your basket of choice should depend on the child's age.
When you have the appropriate basket, you can fill it with any camping goodies of your voice, such as:
Flashlight
Water bottles 
Sand toys
Compass
Kites
Bike lights
Helmets 
Card games
Whichever games you choose to play, always be careful and do not litter.
How Do You Hide Easter Eggs When Camping? 
You can hide Easter eggs in the grass around your tent, in the crooks of the trees around the campsite, under the camping gear, or if you have a train caravan, you can hide them there.
You may be unable to do a traditional Easter egg hunt if you're in a campsite surrounded by other campers. Your camping neighbor's dog or cat may eat all your chocolate.
So, to protect your eggs and make the Easter egg hunt more enjoyable and exciting, you'll have to get more creative about where to hide your Easter eggs.
In the great outdoors, there may be fewer places to hide the eggs, and it will even be more difficult to hide them at a time the kids won't see.
You want to pack the eggs in a plastic container and wait until the game players are asleep; then, you can hide them in the available hiding places.
When camping, you can hide them inside the tent or RV; you can hide the eggs underneath the grass around the tent or the roots and branches of nearby trees.
However, you must ensure the hiding places are safe so the kids don't hurt themselves looking for Easter eggs. 
How Else Can I Make Easter More Exciting?
Easter camping is usually exciting but may not be enough to keep your kids excited for the rest of the holiday season, so you'll have to come up with some fun games to kick it up a notch.
You can use any of the many spring-themed activities to make Easter more exciting and keep everyone occupied.
Here's a list of other things you can do to enjoy yourselves.
#1. Have a Movie Night 
Holiday movies aren't restricted to Christmas alone; you can watch an Easter movie to step down from the high of more exciting activities. 
You can always find a holiday-themed movie to keep the holiday spirit alive.
#2. Organize an Easter Brunch
Many people love Easter brunches, so there is a good chance you won't be able to find a table at your favorite restaurant during Easter. 
However, you can leave the crowded restaurants for Easter brunch. You can prepare food, mix up cocktails and invite your friends and family to celebrate with you.
#3. Attend an Easter Parade
An Easter parade may happen near you, although this largely depends on where you live. A lively holiday celebration may happen near you if you live in a city like New York. 
Easter parades are family-friendly and draw large crowds, so there is plenty of tasty food, music, costumes, floats, and more. 
#4. Bake Holiday Treats
You can indulge yourself this Easter with a delicious treat baked for you. You can bake a holiday-themed cake, make a delicious croissant, or a batch of hot buns. 
You can even make it a fun bonding time and enlist the help of your friends or family so that you all can spend some time together during the holidays. 
#5. Read Easter Stories Together 
If you're looking for a more subdued activity after the season's hustle and bustle, a great book is just what you need. And you can read a book with your kids.
Snuggle with your kids with a copy of classics like 'How to Catch the Easter Bunny' and enjoy a time of bonding and love.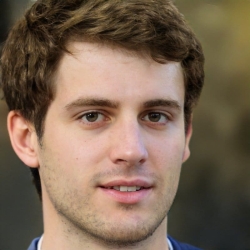 Latest posts by Josh Matthews
(see all)