Do I Need A GPS Watch For Hiking? (A Complete Guide)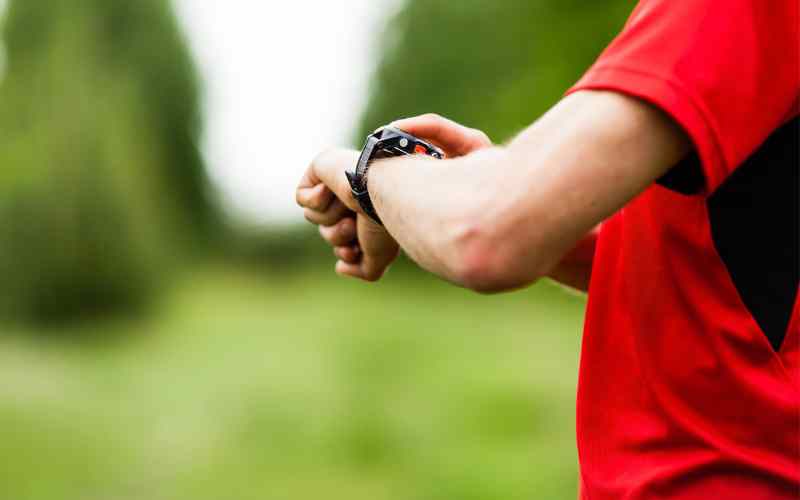 Almost everyone enjoys hiking since this exercise improves their overall health. Nevertheless, you can get lost while hiking, which is not a good experience.
But with the advancement in modern technology, some devices help you track your route, including a GPS watch. 
GPS watches have a lot of benefits to hikers, and one of them is keeping them from getting lost. Still, you might wonder if you need the smartwatch every time you go hiking.
You don't necessarily need to use a GPS watch when hiking. However, you will need them when hiking in a secluded place far from clearly marked trails. Also, GPS can help you navigate your way in the wilderness.
This article will explain why you need a GPS watch when hiking and what to consider before buying the watch. Also, you will learn some of the best GPS watches you can purchase.
At the end of this article, you will be able to determine when to wear a GPS watch.
Should You Get a GPS Watch for Hiking?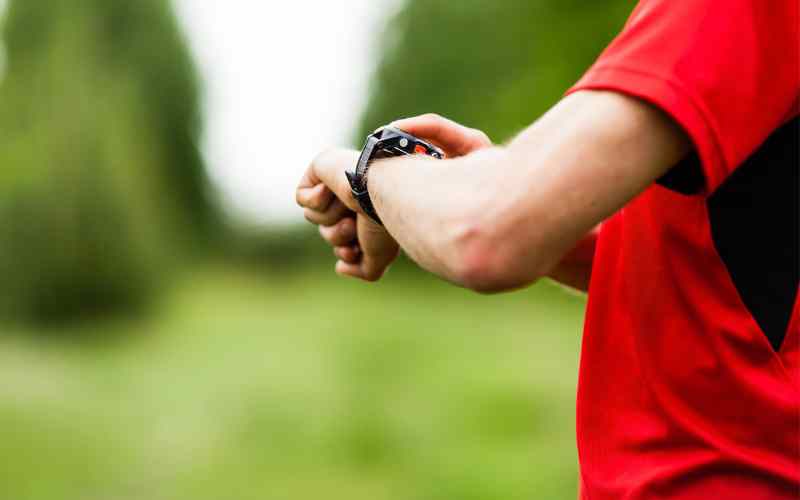 Buying a GPS hiking watch depends on the area you want to go hiking. Therefore, a GPS watch is not compulsory equipment for general hiking. 
But if you need comprehensive exercise metrics or want to track your movement, it's best to use a GPS watch. 
Of course, the chance of hikers getting lost is very uncommon, but it does happen, especially when hiking in a remote area where it is difficult to follow and maintain the marked path. 
So bringing any tools that can help you locate your route are welcome.
A GPS hiking watch is a portable navigation device that shows you where you are and can track your hike in a secluded area. 
This device uses a satellite's global positioning system (GPS) to give the location coordinates. So you can trust this appliance to always provide you with correct navigation anywhere you are.
Furthermore, this device is remarkably accurate, showing your whereabouts on the earth within periodic yards. 
In addition, GPS watches show other data, such as altitude, the distance you cover, topographic charts, speed, heart rates, and the number of calories you burn.
However, you can forgo a GPS watch when:
You are a naturalist who wants to admire beautiful places.
When you go to parks, state parks, or national parks and forests with properly marked trails, if you plan on staying in these places, then a GPS watch is not for you; all you need is a simple map.
Are Hiking GPS Watches Worth It?
Since a GPS watch costs between 150 to 800 dollars, you may wonder if this hiking GPS is worth your penny.
A hiking GPS watch is worth everything, especially in the wilderness. Your safety is something you can't put a price on; it is crucial, so don't look at the extra cash you will spend.
Here are some reasons the hiking GPS watch is worth buying.
#1. Safety
It would help if you bought a GPS watch to find your way around where you go hiking. 
This device will keep you on the right path and reduce the risk of you straying away from the nearest point of help. 
In addition, when you have accurate location coordinates sent to your watch with a paper map to show you the direction, you will feel calm even when you are miles away from nowhere.
#2. Route Planning 
Aside from tracking, you can plan your route before you go hiking with a GPS watch. 
Most good-quality watches have topographical maps that indicate the dangerous route and steeper slopes you need to avoid. It will also suggest safer paths you can take. 
In addition, a GPS watch allows you to track and record your hike route for future purposes so that it won't be a problem going back there.
#3. Emergency Purpose
 Aside from getting lost, hikers are prone to other dangers, such as injury from falls, mostly when alone. Therefore it's best to switch on the incident detection in your GPS watch when you fall. 
This device will send your exact location to your contact if you can't pick up your calls or are unsure where you are.
Not all hiking smartwatches have this feature. But you can pair your smartphone to call the emergency contact. 
So you must ensure you are with your phone and it will last for your hiking duration.
#4. Reliability
Although GPS is not 100% foolproof, it has a more reliable network outdoors than Wi-Fi. So it makes more sense to want a device with GPS than Wi-Fi to use safety features.
#5. Weather Alerts
Before hiking, it would help to know the weather condition to make any necessary adjustments. 
GPS watches give you information about the local weather conditions, making you take safety measures such as setting up camp before the weather changes.
Also, when hiking in an unfamiliar place, your device provides you with the climate trends of the area. 
Most smartwatches have a barometer function that predicts any weather change through atmospheric pressure changes.
#6. The Breadcrumb Trail
Breadcrumb trail is another safety feature in a hiking GPS watch. This feature summarizes your route and how to remember them.
In addition, the compass function in this device ensures you are not facing the wrong direction by pointing the way you should go.
#7. Portability
Every hiker does not carry loads that will slow them down. A GPS is portable and can sit on your wrist without adding excess weight. 
As a result, you can easily access the watch for any information you want.
Before you buy a GPS hiking watch, there are a lot of factors you should consider. 
These factors include:
Look for a hiking GPS watch that has a durable battery. You can consider going for one's charges with solar power. Also, conserve your device battery by using the extra feature only when needed.
You also need to check for the durability of the watch. As a result of the rough terrain, you will go through when hiking, you will probably scratch the watch against rocks and trees, so it's better to go for ones with complex screens.
Also, go for GPS watches that are waterproof in case you want to swim or because of rain.
It would help if you looked at the functions of the watch. 
Some of the essential components you want in your watch include:
GPS navigation
Altimeter
Barometer
Tracking your route
Weather warnings
Incident detection 
Choose a watch that does not have many functions and is very simple.
Look for a hiking watch with Bluetooth so you can pair it with smartphones and operate it on a larger screen.
4 Best GPS Watches for Hiking
There are various GPS watches for hiking, but the best are:
#1. Apple Watch Ultra
The apple watch ultra is a rugged version of the apple watch series 8. This model has a wider digital crown with an additional button, making it easier to operate with a wet or gloved hand. 
Also, the case of this model is extra strong that it protects the Amoled display from knock or scratch, and there are various bands for the activity you want. 
The table below tells the advantages and disadvantages of the Apple watch ultra.
| Advantages  | Disadvantages |
| --- | --- |
| The GPS locking is incredibly fast | It has a short battery life. |
| It has an excellent display of maps | It is expensive. |
| The watch has a lot of third-party apps you can download. | |
#2. Amazfit T-Rex 2
This hiking GPS watch is cheap, but its quality and features are on par with its rivals.
#1. Pros 
It has a higher battery life that lasts up to 10 days of operation on regular usage and 45 days in a power-saving mode.
It has a fantastic OLED display and a multiband GPS.
It has a super tough build that protects it from scratch.
You can navigate it on your wrist.
#2. Cons
You have to track manually since the automatic workout detection is slow.
#3. Polar Grit X Pro
This smartwatch is one of the strongest for hiking, with excellent navigation tools.
#1. Pros
It has an excellent navigation feature.
Its recovery tools are superb.
It has a responsive heart rate monitor.
#2. Cons 
It does not have a solar-powered option.
There is no topographic map feature.
#4. Garmin Enduro 2
Everything about this smartwatch is fantastic. It has a chunky titanium bezel that gives it a premium feel.
#1. Pros 
Its battery life is exceptional. It can last 34 to 46 with solar when in a smartwatch mode and 110 to 150 hours with solar as a GPS.
This watch offers excellent GPS accuracy.
It comes with an extremely bright flashlight.
#2. Cons
It has only one size.
It is expensive.
Here are some helpful tips to help you enjoy your smartwatch while hiking.
Always check your watch setting. Ensure the settings are correct.
Before using your watch, ensure you charge the battery fully.
Upgrade your device's satellite data and software by syncing with the smartphone app.
Always calibrate the barometer, altimeter, and compass before using them.
When you are tracking, and the device says GPS ready, wait at least two minutes before operating your device.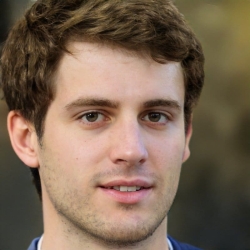 Latest posts by Josh Matthews
(see all)