Does Apple Watch Have GPS For Hiking? (Explained)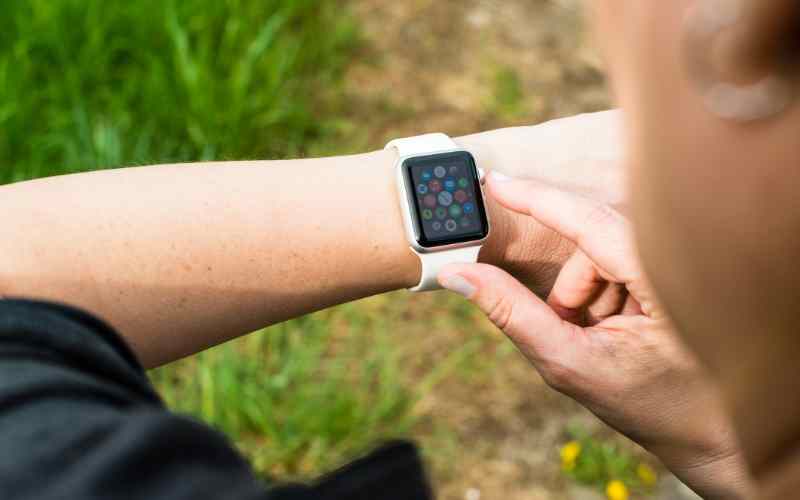 Amongst many innovations from technology, mobile & smart devices contribute to us having an easy life. 
For example, GPS trackers in cars and phones help us avoid losing our way and navigate unfamiliar landscapes. 
And for outdoor activities like hiking, getting lost may be another common problem. But many realize that using GPS in devices can help you. 
But aside from phones, can the Apple smartwatch suffice? Does it have a GPS tracker for hiking?
Your Apple smartwatch does have a GPS tracker and is a good choice for you if you the outdoors. Besides, you easily miss your way when you come to unfamiliar territories. But the GPS tracker, which can work with or without a paired iPhone, will lead you on the right path. And with it, you're all good to go.  
You'll discover some ways to use the Apple watch for hiking, what it's best for, and good apps to add to your phone for best performances.
Can You Use Apple Watch GPS for Hiking?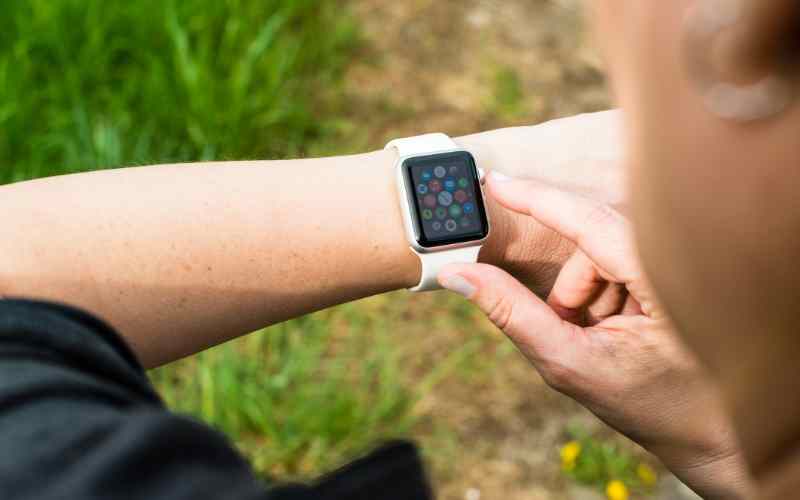 You can use an Apple Watch GPS for hiking; it's a great device. 
However, it would be best if you understood that it's not primarily for outdoor activities, so there's a limit to how you can use it. 
Understanding how it works best will help you avoid and enjoy some factors. 
Below, I've outlined a few things to remember when hiking with this smartwatch.
#1. Battery Life
Although Apple claims its smartwatch can last 18 hours, it still has some limitations. Hence, it lasts barely 7 hours when you use it outside for hiking. 
So what happens when you're the type that hikes for more than 7 hours? It may not be the best fit for you. However, you can still try some tricks to extend its battery life and give it more time.
#2. It Doesn't Work In All Conditions
If you're the type to hike in extreme conditions like under the rain or with bulky hand gloves, it will be hard to use the Apple watch. 
For example, in the rain, the Apple watch enters water mode, and you can't use it then, and with such bulky gloves, you can't tap the keys on your watch's screen.
#3. Isn't they As Durable As Other Watches?
Hiking is an outdoor exercise exposing you to harsh climates and rough items like granites and mountains. If you're not careful, you may hit it against a wall causing it to break. 
Although these watches are durable, they're not that strong, so it's best to use them in causal hikes that don't require much exposure to the wild, as it's not a perfect backcountry item.
#4. It's Not Best for Regular Hiking
The Apple Watch is a lovely tool for hiking when it's a simple exercise you frequently do. 
But the Apple watch will fall short if you're a more serious hiker in the outdoors, building your cardiovascular strength and having fun with friends.
Lastly, avoid pairing an Apple watch with Android devices. 
Although you can use Apple watches without connecting to an iPhone, trying them without IOS devices is a dead end due to the many integrations these Android phones don't have.
How Can You Use an Apple Watch to Track Hikes? 
Hiking is an exercise aside from being an outdoor activity. And to enjoy hiking and be safe while doing it, your Apple watch has many integrations to help you. 
For example, we'll start with the most common being the map and navigation. 
Having no idea where you're headed and how safe it is is a problem, but a map in your Apple watch will direct you. 
Also, you can use the health integrations such as a heart rate monitor to keep tabs on your fitness burn and ascertain your oxygen saturation. 
Additionally, you can monitor the distance you've traveled to know the duration of activity in each hike session to help you keep track of your progress. 
And with the barometer installed, you can track the weather to know when a storm's coming up so you can run to safety. 
Hiking is an adventure; for such activities, it's crucial to have all safety gear and helpful tools to direct you. 
Knowing where you are, how to get to where you want to be, and how far you've come are all vital.
And even a compass comes pre-installed in your Apple watch to tell you when you're going in the wrong route with a sound. 
It can be hard to survive hiking if you don't have the necessary tools, so it's essential to take time to understand how they work and how to use them.
Using a compass is helpful but remember that metal objects can distort it from working as it should, so avoid any metals next to your watch. 
But aside from these built-in apps that can help you hike with your Apple wristwatch, you can also download some apps that are perfect for hiking. 
These hikes are well-known and can offer you online and offline services, although for a small fee.
Although using Smartwatches is an excellent addition to making hiking easy, it has some advantages and disadvantages. 
And below, we've come up with a few things we like and dislike about the Apple Smartwatch regarding hiking.
| Likes | Dislikes |
| --- | --- |
| It has a stainless steel case that is scratch-resistant and harder. | Its battery only lasts for a short time. As a result, it can fail you during long hiking trips. |
| It has health-related apps for tracking heart rate, oxygen, and much more. | There are restrictions to locations you can find on the map. |
| It has a fall detection function if you get into an accident while hiking, saving your life. | It can't survive under extreme conditions, so anyone using it can only do so for casual hikes. |
Is Apple Watch Compatible with Alltrails? 
You can use the Alltrails app on your Apple watch alongside your Apple phone.
However, it doesn't work as a standalone, so you need to have connected it to your iPhone for the best performance. 
This app allows you, the hiker, to manage and see your activity on the watch's screen while using the navigator to find your way.
#1. How to Use It On iPhone
Download the Alltrails app on your iPhone.
Connect your iPhone to your watch through the Watch app
Click on 'My Watch
Find the Alltrails app
Tap to install it
Go to your apple watch, and you'll find apps on your Home screen. Tap the digital crown to see the home screen and search for the Alltrails app.
#2. On the Apple Watch
You can also download the Alltrails App from the app store on your App store. To do that, follow the steps below.
Press the digital crown on your Apple watch for the Home screen to appear
Click on search to locate the Alltrails app
Click on 'Get' to download the app
After doing all these, open the Alltrails app on your iPhone and smartwatch to begin tracking your hike. 
Click on the red button that appears to start, and you'll find the activity stats on the second screen.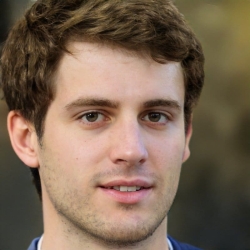 Latest posts by Josh Matthews
(see all)