Are Vans MTE 2 Good For Hiking? (Explained)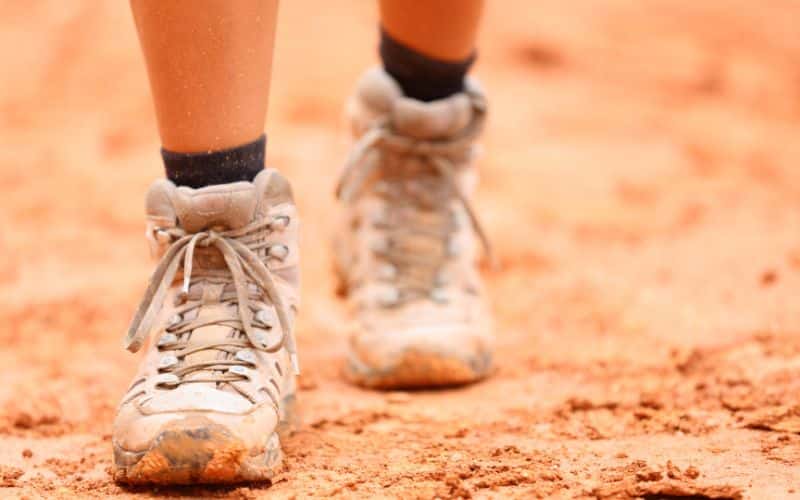 The Vans MTE shoe collection contains shoes that are designed to fit various types of weather conditions. 
With the Vans MTE shoes, you do not have to worry about the weather from summer to winter yearly. 
Although the Vans shoes can withstand several temperatures, can you use the Vans MTE shoes for hiking? 
Yes, you can use your Vans MTE shoes for hiking. Due to their water resistance, these shoes would never allow you to come up with wet feet after walking in the rain. These shoes are also made with water repellents, which helps to repel the water effectively. 
Can You Comfortably Hike in The Vans MTE 2?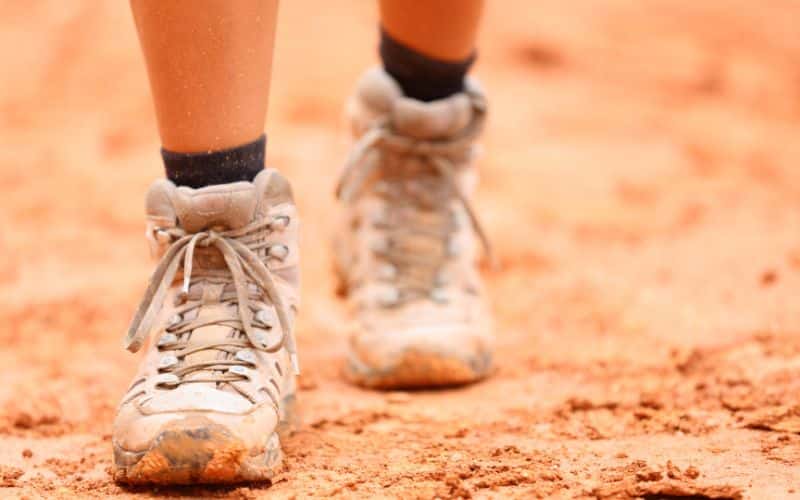 You can enjoy your hiking experience with your van MTE 2 boots. They are suitable for every weather condition, making them a perfect hiking pair. 
Weather conditions you can use the Vans MTE 2 shoes in include; 
#1. Cold And Windy Days 
Cold and windy weather should no longer be a reason not to go outdoors because when you put on your Vans MTE 2 boots, it solves the problem. 
The Vans MTE SK8-Hi 2 DX has a molded sock liner that keeps you feeling comfortably wrapped on colder days. 
Apart from that, it also comes with a heat retention layer between the outsoles and insole. 
The outerwear collection is mainly designed for cold weather and is made with materials that focus on retaining the heat inside. 
So in cold months like November, you should become close friends with the Vans MTE 2.0. 
#2. Rainy Days 
Rainy days should not be a barrier to your hiking. So if you've planned your week towards hiking on the weekend and it's pouring outside, Vans MTE 2 got you covered. 
These shoes are made with waterproof leather and suede material that won't allow you to have wet feet when hiking on wet grounds.
Manufacturers also treat these shoes with 5k water repellent, which repels water in every way. 
If your problem is slip and fall? Then do not worry; maximum traction from these shoes is guaranteed. 
#3. Snowy Days 
Surprised? You shouldn't be; manufacturers also design these shoes to resist snow during the fall. 
So when there is not enough snow to go snowboarding, but it's too cold to go bare, the Vans MTE SK8-Hi 2.0 DX can handle the situation. 
These Vans MTE shoes are cold and snow resistant and are also stylish at the same time. 
So you can go out during the snow with dry feet and come back the same way, without getting too cold down there. 
| Weather conditions  | Best Vans shoes to wear |
| --- | --- |
| Windy days  | vans MTE SK8 DX |
| Snowy days  | Vans MTE SK8-Hi 2 DX |
| Rainy days  | Vans MTE 46 DX |
Do The Vans MTE 2 Stand Well in Snow?
Yes, you can wear the Vans shoes in the snow, but you should ensure that they are the MTE collection; regular Vans shoes cannot withstand the snow. 
Regular Vans shoes are made of canvas and suede, and the salt in the snowy water can easily ruin them. 
The Vans MTE collection is made with materials that can withstand snow, rain, and wind. 
In addition to keeping your feet away from the water, these shoes are made with non-slip technology. 
How to Keep Your Vans Shoes Resistant to Snow?
Let's assume you own a pair of regular Vans shoes that are not part of the MTE collection, and you don't feel like buying a new pair of water-resistant shoes, for instance.
There is a way you can snowproof your old pair of shoes, and it would only cost you less than $15. The first step to take is to clean and condition your shoes. 
Next, you can use any old toothbrush to clean off dirt, small stones, and debris from your shoes. After that, apply a cleaning solution. 
If you do not have a cleaning solution, you can use a bar of dish soap and warm water. 
After removing the dirt, you can remove salt stains from the shoes. For instance, if you've taken your Vans shoes out in the snow, they should still have some salt stains. 
You can get the salt stains out of your shoes with a tablespoon of white vinegar and a cup of cold water. 
This mixture works best on fresh stains, so you should do it as fast as possible. 
After cleaning the dirt and snow stains from your pair of sneakers, then you should apply a snowproof spray. 
It would help to look for sprays that do not irritate you because some people are sensitive to certain chemicals. 
The significant part is that these non-toxic snow sprays often work, but you should ensure that you do not shower the shoes with liquid. Instead, spray only a decent amount and let the shoes dry. 
Are Vans MTE 2 Waterproof?
The Vans MTE 2 shoes are waterproof. These shoes provide you with a new level of versatility daily. 
In addition, these shoes are watertight and stretchable, making them perfect for a rainy or snowy day. 
The zonal MTE 2 PrimaLoft insulation package uses high-quality microfiber thermal insulation to mimic several warmth-providing packages with a breathable and watertight texture. 
You shouldn't be bothered about slipping and falling with these shoes as the outsole offers you a flexible rubber compound. 
So whenever your terrain bends, you should know that your shoes got you covered. 
One of the most considerable flex the Vans MTE shoes offer you is its comfort and support. 
These shoes come with a density comfort package that uses a single-density ultra-crush molded Eva footbed with an OrthoLite top sheet to enhance comfort and reduce the shoe's weight. 
Is Vans a Good Brand?
The Vans company is an excellent brand and has been around for quite some time. This company is based in California and was founded in the year 1966. 
Unfortunately, many brands do not come close to Vans shoes when it comes to skate shoes. 
The Vans shoes have collaborated with WTAPS and Blends, making them even more popular. In 2017, Vans had about $2.3 billion, a considerable achievement. 
There are several reasons why Vans shoes are trendy. Some of these reasons include; 
#1. Class 
Shoes from the Vans company are classic and a perfect example of " class never goes out of style." 
Shoes produced by the Vans company are clean; no matter how old they are, they always represent the modern era. 
Apart from adult shoes, Vans also produce shoes for kids, so they don't feel left out in all these classic.
#2. Easy To Style 
Since most of the shoes produced by the Vans company are majorly for skating, many people assume that they don't make sneakers for any other occasion. 
The Vans company makes shoes for different occasions and age grades. Do you need a pair for school? The all-black or all-white pair will do. 
Need a pair for a wedding? You can decide to go old school and get something to match your outfit. 
#3. Varying Designs and Colors 
Some people find black a white shoes boring, but that's not a problem. Vans provide you with several designs and colors to choose from. 
You can find a sneaker for all the several colors of the rainbow and also designs like the checkerboard, denim, and patchwork. 
#4. High Quality 
The most important of them all is the quality. Vans sneakers are made to last long, and skaters who use Vans sneakers can attest to that. 
Van sneakers are still the top choices of sneakers when it comes to skating, and for regular activities, you would also see the Vans sneakers coming out as top tiers. 
The upper part of these Vans sneakers is made with leather or canvas, and their waffle sole makes the sneakers durable and comfortable. 
Models like the SK8-Hi have padding on their ankles, making them even more comfortable. 
Final Thoughts 
Now that you know you can wear your Vans MTE shoes out for hiking, under the snow and cold weather, you should not abuse the ability and mishandle these shoes. 
To get a pair of vans MTE shoes, you should visit the Vans shoes official website and get your pair; you can also get them from amazon, so you do not fall into the hands of scammers.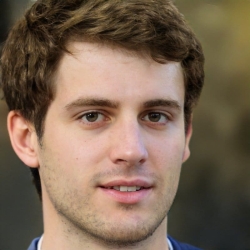 Latest posts by Josh Matthews
(see all)