Do You Need Hiking Boots For The Inca Trail? (Explained)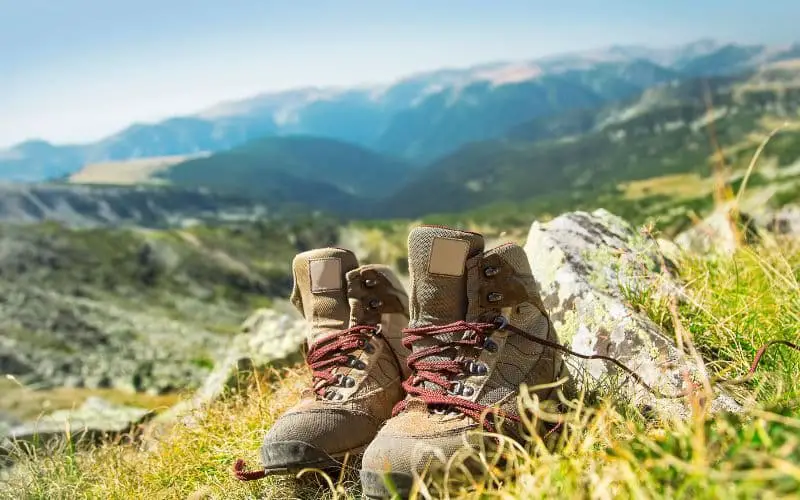 The Inca Trail is a rugged and rough terrain requiring proper clothing and footwear. Your choice of footwear can have a lot of impact on the trip.
It could not be easy to decide on the appropriate footwear to take on the trip because of the location and intensity of the trail.
Thus, you may wonder if you need hiking boots for the Inca Trail. However, this article would help to answer your question about the footwear you need.
It would be best if you had hiking boots for Inca Trail because of the roughness of the terrain. In addition, hiking boots will help to give your feet adequate traction for the trip. Also, the boots would help to protect your feet and ankles against insects and scratches. It would also help to keep your feet warm throughout the trip.            
Do You Need Hiking Shoes for the Inca Trail?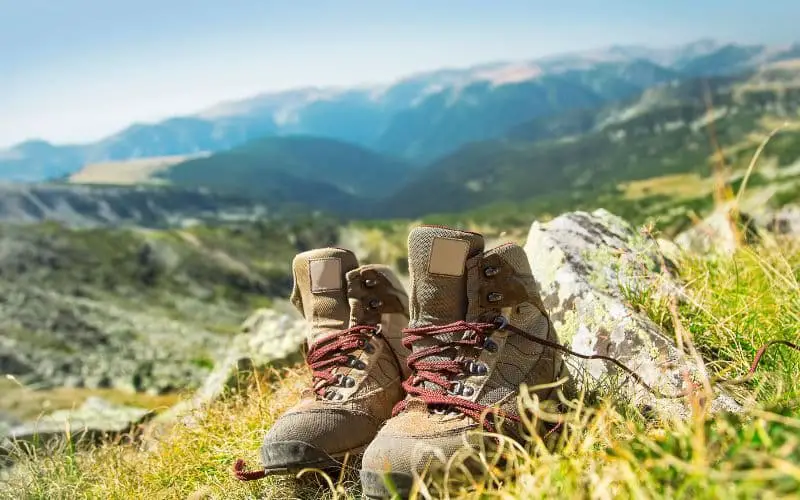 Yes, it would help if you had hiking shoes for the Inca Trail. Firstly, you may need to wear hiking shoes during summer when your feet are likely to get sweaty.
The summer heat makes your feet feel hot and sweaty, but hiking shoes will aid the breathability during the trek and make your feet comfortable.
Although, the standard temperature of the Inca trail is relatively low because of its mountainous location.
Therefore, you should wear hiking boots to keep your feet warm. Additionally, hiking shoes are more lightweight than hiking boots.
Therefore, it would ease the weight of the load you have to carry during the trek.
However, there are better ways to hike the Inca trail than hiking shoes if you are hiking during cold seasons. 
Wear hiking boots instead for more convenience. In addition, the boots would offer your feet more warmth during the trek.
Although you can change into a pair of hiking shoes at night to rest your feet or when you need to rest and eat, it will help to get some fresh air in your feet.
Generally, hiking boots would be better for hiking the Inca trail, regardless of season, because the boots are more rigid and can conveniently navigate the rough path.
However, if you decide to take a pair of hiking shoes along, it is okay to wear them when you feel uncomfortable in your hiking boots.
Furthermore, hiking boots are ideal because the footwear's durable material can help to protect your feet against insects and scratches on the trail.
Hiking boots are also waterproof. Thus, they are better able to navigate wet terrains. You will still feel comfortable in them even when you get wet.
Plus, you can decide to wear medium or high tops hiking boots. It all depends on how much protection you seek for your ankles and feet.
Although, you need hiking shoes for the Inca Trail for your convenience. However, it is best to consider the distinctive features between hiking boots and shoes.
It will help you to know which of them to take along on your hiking trip. The significant features of the two footwear are below.
| Hiking Boots | Hiking Shoes |
| --- | --- |
| It is best for hiking the rough and rugged Inca trail route. | It is best for resting time. |
| It offers your ankle and feet adequate protection. | It offers your feet and ankle poor protection. |
| It protects you from insects and scratches. | The texture is less rigid and prone to scratches. |
| The texture is rigid and load-bearing. | It is not waterproof and gets dirty quickly. |
| It reduces fatigue by giving you great leg and ankle support. | It is easier to clean. |
| It is waterproof and keeps your feet warm. | It is lightweight and easy to carry. |
| It is heavy and inconvenient to carry. | It has high breathability. |
| It has low breathability. | |
What Hiking Shoes Should I Wear for the Inca Trail?
You should wear hiking shoes with reinforced rubber front, good heels, instep protection, and lateral protection. The rubber front would help to protect your toes.
Likewise, the heel would protect the back of your feet. The lateral and instep protection will protect other parts of your feet.
Additionally, the hiking shoes must offer anti-slide, support, shock, and grid absorption. It would help to have rubber soles for shock absorption.
The shoes need to be waterproof because of wet terrains. The hiking shoes you need should have a cartage tongue for comfort and ankle cuffs for protection and firmness.
If your hiking shoes offer you none of these features, you risk getting severe injuries. Therefore, the hike will be uncomfortable and painful.
Additionally, hiking shoes with these features will aid your movement and traction when crossing half-slopes or rugged trails.
Can You Wear Tennis Shoes on the Inca Trail?
You can't wear tennis shoes on the Inca Trail. The nature of tennis shoe design needs to make it unsuitable for rough and rugged terrain like the Inca Trail.
If you wear tennis shoes on the trail, you will feel rocks poking through the soles. It could leave your soles feeling painful or even cause bruises.
Additionally, tennis shoes do not offer adequate traction and support for your legs during the hike on the Inca Trail.
In summary, wearing tennis shoes on the Inca Trail will damage the footwear. It will also cause severe injuries to your feet.    
What Are the Best Hiking Shoe Brands for the Inca Trail?
The hiking shoe brands that are best for trekking the Inca trail are as follows:
#1. Merrell Moab 2 Hiking Shoes
Merrell Moab 2 hiking shoe is waterproof footwear that offers comfort and ease. In addition, the shoe has a waterproof membrane to protect it from water.
The material for the shoe's upper part consists of suede leather and synthetic mesh. The shoe is durable and reliable for the Inca Trail trek.
#2. Salomon X Ultra 3 Low GTX Hiking Shoes
The Salomon X Ultra 3 GTX has a blend of trail running and low hiking shoes. The footwear is highly comfortable and lightweight.
It offers an excellent sole grip and a quick lace lacing system. Plus, the hiking shoe is waterproof and absorbs very little moisture.
The footwear is suitable for both easy and more challenging hiking trips. It will work effectively for walking the Inca Trail.
#3. Columbia (Redmond Waterproof)
The Columbia Redmond Waterproof is a durable and protective hiking shoe with a built-in waterproof mechanism, as the name implies.
The shoe's upper part consists of synthetic and suede leather mesh construction. It is lightweight and offers enough cushioning for your Inca Trail hike.
#4. Keen Terradora Hiking Shoes for Women
The Keen Terradora Hiking shoes are durable and comfortable footwear for women. In addition, the shoe's ankle area offers you enough flexibility to move around.
The shoe design consists of 100 percent synthetic leather. It is also waterproof and suitable to wear on the Inca Trail.
Can You Do the Inca Trail Solo?
No, you can't do the Inca Trail solo. The Inca Trail regulation only allows you to trek the Trail with at least a guide.
To go solo hiking on the Trail, you need a permit which you can only buy if you are a licensed tour agent. Therefore, you need to contact a tour guide for this license.
Then, the guide will have to accompany you throughout the trek. However, you will be paying more if the guide has to accompany only you on the trek.
The guide would be your private guide throughout the trek, and he must be officially authorized to accompany you.
Also, it is possible to meet other hikers during the trek and make friends. It could result in a bond that would make you end up hiking together.
So, it is only partially possible to hike the Inca Trail alone. You will indeed have or meet someone to accompany you on the trek.
Conclusion
In conclusion, the Inca trail is a beautiful hiking experience that you will enjoy if you have the proper footwear for every period and season.
However, you should know the weight of the load you can carry on the trek before choosing your footwear. It would be inconvenient to carry too much weight throughout the trek.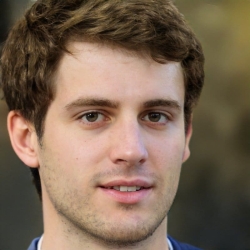 Latest posts by Josh Matthews
(see all)