How Much Are Songlim Hiking Boots? (Let's Find Out)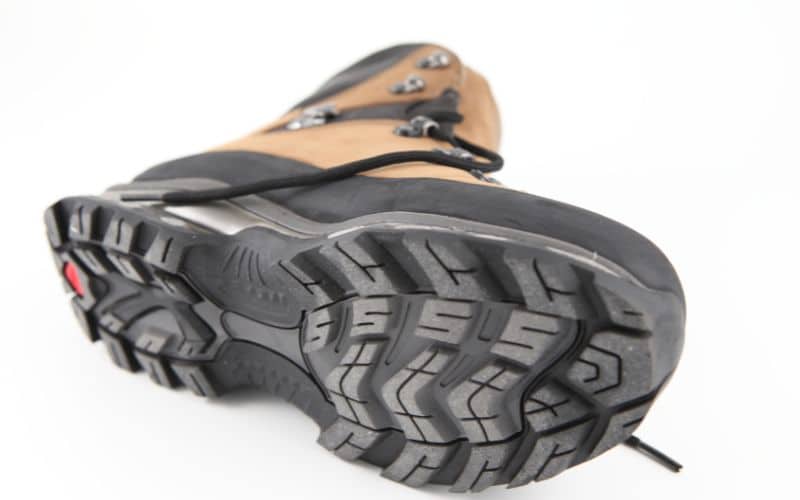 Most hikers prefer boots designed to offer comfort and support, and Songlim hiking boots match their choices.
Songlim has been a popular shoe store for quite a long time. The custom shoe store remains committed to providing great hiking boots to its customers.
With how attractive the boots are, you might want to know how much they cost, so how much are Songlim hiking? 
Songlim hiking boots range from around $700 upwards, depending on the specific type. The high cost of the boots is due to the cost of materials needed to produce the boots at the time you want to make a purchase.
In this article, I'll discuss the qualities of songlim boots and analyze their cost.
How Much Are Songlim Custom-built Hiking Boots?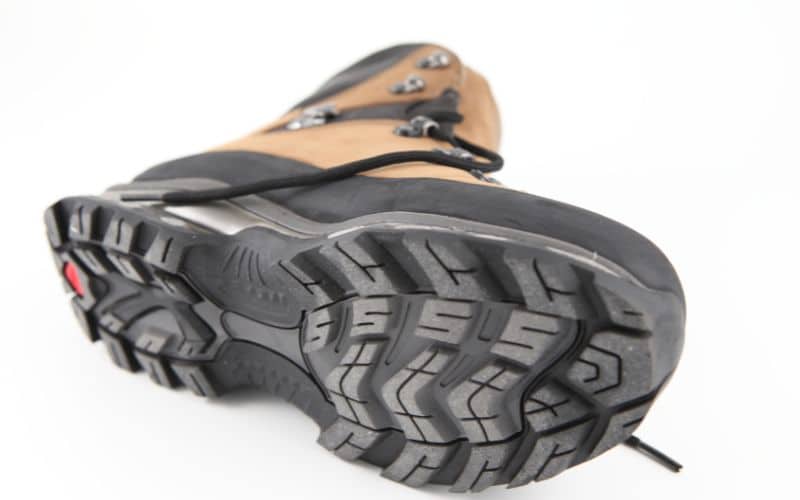 Most custom-built hiking boots range from $700 to $800, and Songlim hiking boots are no exception. 
Nonetheless, you can also buy them for $900 or $1000, depending on the cost of materials.  
Finding hiking boots that fit so well and offer a comfy feeling would be difficult. Many people doubt whether or not they can get custom hiking boots for their hiking experiences. 
Most cobblers have their rate for custom boots. However, you will have to pay $700–$800. 
Are Songlim Hiking Boots Expensive?
The most standard and tough hiking boots come at quite unfriendly prices, as do Songlim hiking boots.
The prices of boots range from $700 upwards depending on the specific type & the price of materials when you're buying. 
The reason is that good hiking boots require high-quality materials.
However, Hiking boots may not always be necessary, especially when you don't have to hike long distances. 
But you will surely need hiking boots if you're hiking long distances, climbing mountains, and going up against tough terrains.
Are Songlim Hiking Boots Worth It?
Songlim hiking boots are worth it; if not, there's no way someone would pay that amount for some simple hiking boots.
The boots are supportive, comfortable, and more protective than many other hiking boots.
Buying Songlim boots is a good investment that would pay off as time passes. Below are six pros and cons of the Songlim boots to help you decide.
| S/N | Pros | Cons |
| --- | --- | --- |
| 1 | They are supportive | Boots are heavy and tiring |
| 2 | They offer comfort | Not flexible but stiff and rigid |
| 3 | They are waterproof | Too expensive |
| 4 | They are protective | Less breathable |
| 5 | They are durable | They are not efficient |
| 6 | They possess hard soles | Have a long break-in period |
6 Reasons Why  Songlim Hiking Boots Are Worth It
There are more benefits to buying Songlim hiking boots than disadvantages. In truth, the disadvantages are inconsequential; however, Songlim benefits the Ti community.
Some of the benefits of Songlim include the following.
#1. They Offer Support
Songlim boots tend to provide support for the hiker. The boots support the hiker, preventing ankle or foot injury. 
Their support is beneficial, especially when you are going a long distance; you wouldn't want anything to slow you down.
Putting on a Songlim boot, it's one of the best decisions you may make while hiking.
#2. They Provide Comfort
The design of the boots is for the comfort of the user. Songline offers users comfort.
You can replace the soft insole of the boot with other ones of your choice. They also have a nice cushion that pounds your feet on the ground.
#3. They Are Waterproof
One of the nicest features of Songlim is the waterproof feature. Songline boots do not permit water into the body of the boots.
You might mistakenly dip your leg in a waterhole, and you will be surprised to know that your Songlim won't soak wet. This feature is helpful when you encounter streams while hiking.
#4. They Protect
Hiking shoes protect your feet against stones and anything that might come against your feet.
You might not even feel anything if you dash your foot against a stone. These hiking shoes protect your feet from poisonous animals or insects as well.
#5. They Are Durable
Due to the boots (its rigidity, hard sole, and stiff look), Songlim lasts for a very long time.
These hiking boots can last about 1000 miles, depending on the activity. Unlike normal shoes, replacing your hiking boots will take a long time. 
5 Alternative Hiking Boot Brands
Aside from the renowned Songlim hiking boots, there are many other good brands of hiking boots. 
Most brands are outstanding due to their specification; some brands offer more support than others. Some have better traction, others are more comfortable, and so on.
Some of these brands include the following.
Danner Hiking Boots
Merrell Hiking Boots
Moab Hiking Boots
Keen Hiking Boots
La Sportiva Boots
These are some brands capable of performing the same task as the over 80 years old Songlim.
#1. Danner Hiking Boots
Danner hiking boots are a good alternative for the Songlim hiking boots because they are also waterproof, sturdy, comfortable, durable, and with a sense of stylishness. 
They are handmade hiking boots that hail from Portland. 
Danner boots provide soles that have commendable grips and stability, which is why they are boots to reckon with when it comes to hiking. 
#2. Merrell Hiking Boots
Some hikers get uncomfortable with the full ankle support of hiking boots. Such people's Merrell shoes are the best before any possible analysis.
Merrell shoes are one of the most popular American boots and probably one of the best. Merell shoes will always attract when placed among other shoes. 
The hiking shoes ooze the kind of design any hiker will love, and their versatility is a marvel. 
Merell hiking shoes are also comfortable, waterproof, and what have you, which makes them a good alternative.
#3. Moab Hiking Boots
The uniqueness of Moab hiking boots is wonderful. It features a custom-design Vibram rubber sole. It also offers a great waterproof lining. 
The boots provide good traction, including in damp areas, without pulling you down. However, unlike Songlim, Moab is lightweight boots. 
The stylish boots offer comfort, are sturdy, and provide enough traction.
#4. Keen Hiking Boots
Keen hiking boots can also replace the Songlim. Of course, Keen does not only make ultraviolet sandals but also makes hiking boots.
Like the sandals, keen boots are very nice with a wide sole and footbed. Keen is also very good for wide feet and rocky trails.
Regardless of the trails, Keen is great both, but when the trail is a bit rocky or gravel filled, the Keen boots are the best for the hike. 
#5. La Sportiva Hiking Boots
These special La Sportiva hiking boots with over twelve styles are available in stores and online. La Sportiva is committed to providing the best services to its customers. 
These boots brands have taken a different approach toward their product, providing features that will help reduce wear and tear and increase protection.
Take the Trango Tower Extreme GTX, the mountaineering boots; it's a perfect example of a La Sportiva. 
The uppers protect a user against rocks and prevent wear and tear, thanks to Honeycomb Guard insets on the boots.
Final Thoughts
The importance of hiking boots cannot be overemphasized; however, using good hiking boots is the real matter.
Using hiking boots when hiking is highly necessary. Songlim hiking boots are reliable.
They are one of the best hiking boots despite being expensive. The hiking boots brand is worth it; many users can attest to it.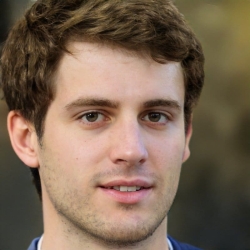 Latest posts by Josh Matthews
(see all)