Are Palladium Boots Good For Hiking? (Explained)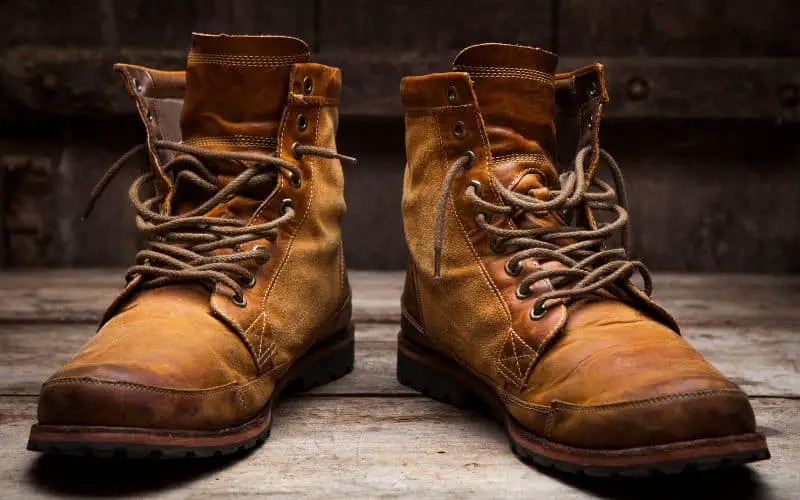 If you love hiking a lot and have a lot of hiking experiences, then you should know that the footwear you should use matters a lot. 
Palladium boots are greatly known for their diverse uses, making people wonder if they can also use these boots while hiking. 
A hiking boot should be able to handle water, be comfortable, be durable and also provide easy cleaning, but do the palladium boots offer all these?
Palladium boots are excellent for hiking because they provide you with the comfort you need. They are durable enough to withstand harsh weather, lightweight and comfortable. When making your choice, you should go for a palladium boot with good ankle support for the best experience. 
Are Palladium Boots Suitable for Hiking?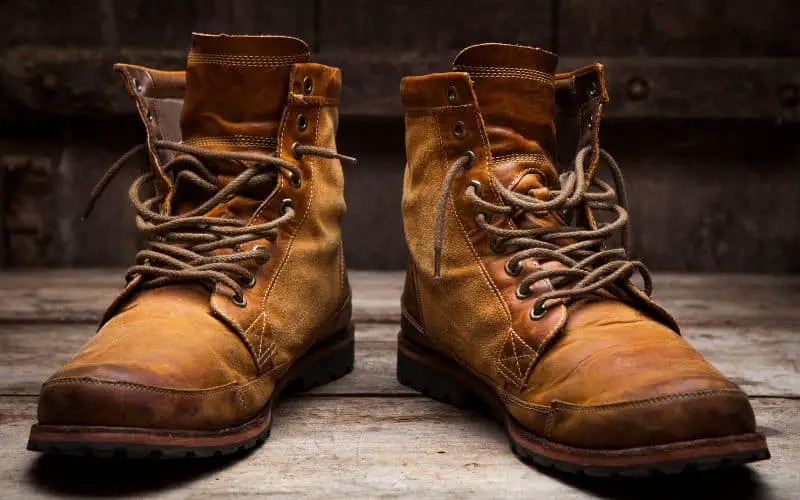 Palladium boots are almost the perfect pair of boots you want to use for any hiking trip. There are several characteristics that these boots possess that make them top tier. 
There are many advantages that palladium boots will offer you to enhance your hiking trip.
These advantages include; 
These shoes are very comfortable, even after walking with them for hours. 
They support your ankles which makes walking for longer distances more convenient. 
They come with soft padding. 
Their price matches the quality you would be getting. 
They are very lightweight. 
Even with all these, these shoes can only be comfortable for short and medium distances, but when traveling for longer than several hours, you should go for something else. 
Properties of Palladium Shoes 
Some of the properties of the palladium boots that make them an excellent choice to get the best hiking experience are; 
#1. Rubber Soles 
Palladium shoes were manufactured with rubber soles that aid better traction. These soles are even better because they come with a shock absorbent. 
When walking on a hot day, the soles of these shoes can handle very high temperatures without even getting damaged. 
The problem you would face is small rocks getting between the soles of the shoes, but this shouldn't be a problem. 
#2. Toe Cap 
The palladium boots come with a toe cap to protect the shoes against damage when you hike on more challenging trails. 
Apart from protection, these toe caps add to the shoes' durability. 
#3. Easy Cleaning 
Palladium shoes are generally effortless to clean, but your cleaning method depends on how dirty the shoes are. 
In some cases, you can clean your palladium shoes with just soap and warm water, but in cases where they are filthy, you can let them go into the washing machine. 
The material used for the canvas of these shoes makes it even easy to clean due to their water-resistant properties; dirt would not be able to build up. 
#4. Shoe Laces 
Although the palladium shoes are strong, their laces are relatively weak.
After getting your palladium boots, we recommend getting yourself a new pair of stronger laces that can work for you. 
Are Palladium Boots Waterproof?
Yes, there are waterproof palladium boots. Palladium boots are usually classified into canvas palladiums, waterproof palladiums, high ankle palladiums, and low ankle palladiums. 
If you want a waterproof palladium boot, you can get one, although canvas palladiums are said to be better.
The reason is that canvas palladiums are lighter and more breathable when compared to waterproof ones. 
You can walk through wet or muddy areas with waterproof palladiums and still be very comfortable, but that is not the case with canvas palladiums. 
Although when it comes to general comfort, the canvas palladiums take it all. 
Is Palladium a Good Brand?
The palladium brand is a perfect shoe brand based on its ratings and durability. 
Generally, we all know that boots were made for walking exceptionally long distances, and you can do this comfortably and efficiently with palladium boots. 
Palladium produces shoes for women, men, and children of all ages, grades, and preferences. 
The palladium boot was founded in Lyon, France, in 1920. Initially, they produced aircraft tires by layering canvas bands underneath rubber, producing durable tires. 
After World War II, the demand for these tires decreased tremendously, so they diverted their knowledge to produce boots for soldiers and adventures. 
After its creation in 1947, they produced the palladium pallabrouse and the "pampas" two years later. 
These boots were produced as tough, water-resistant boots, making them popular among students, protestors, and even athletes. 
As time passed, they made their way into the street style and are now very popular in the American art scene. 
The palladium brand can now be seen partnering with brands like the stoss and the billionaires' boys club as they continue to support and endorse young rappers and adrenaline junkies. 
What are the Best Palladium Boots for Hiking? 
There are several boots that the palladium company produces, but some stand out from the others.
Some of the best palladium boots you can get include; 
#1. Army Green 
You can use these army green sneakers, like their name implies, in all sorts of weather. This sneaker is waterproof and has the boot's durability, but it is as light as a regular sneaker. 
These army green boots are made with the best materials but are also lightweight, matching quality with comfort. 
#2. Earthy Brown 
The palladium men's pampa cuff Wp is one of the best boots created by the palladium company due to its unique style. 
Just like the army green sneakers, the earthy brown ones would keep your feet dry throughout the hike or long walk due to their one-piece molded rubber outsole with EVA. 
#3. Rugged Lumberjack Look 
The only significant difference between this one and the ones mentioned above is the color. 
The sunrise or carafe-colored lumberjack boots are very excellent for hikers who would be going for long hiking trips. 
The rugged lumberjack has a rugged and manly look. From their style and color, you would surely notice that. 
So if you are an outdoor adventure type of person, then these boots are a must-have. 
#4. The Originals
You can never go wrong with the originals. These boots are as strong as others, but we recommend them for dry hiking on rocks and dry lands. 
These boots are not resistant to water and can quickly get wet. 
The material used to make this boot is 100% canvas, and just like several other palladium boots, they are lightweight and still durable. 
#5. Olive Green
These olive-green boots offer you the comfort and reliability you need with 63% cotton and 37% nylon and a rubber heel that adds to your comfort. 
Although there aren't enough of these boots for female hikers, the beautiful color and style that these boots possess make them suit most females. 
No matter the palladium boot you want to get, one thing is sure, it would be providing you with the comfort and durability you need. 
How Do You Spot Fake Palladium Boots?
Spotting fake palladium boots from the real ones can be very challenging in most cases, but once you've got an idea of how fake ones look, it can be easier for you. 
Some things you should look out for in your palladium boots to know if you've just got an original or fake pair to include; 
#1. Logos 
The logo is a visible way to spot your boots, fake or real. The logos also have good engravings but noticeable stains on the outside circle on fake palladium boots. 
Original palladium boots have excellent logos with no irregular stains or marks that show originality. 
#2. The Outsole 
The outsole of original palladium boots has excellent outsole patterns and a regular palladium engraving. 
The outsole of the fake palladium boots is irregular and has no engraved brand name.
You would also notice a size engraved on the fake ones; palladium boots do not have that on their outsole. 
#3. Tongue Logos
Original palladium boots have an original logo made with superb fabric, stitching, and logos; in the fake boots, there are no logos. 
| Original Palladium Boots  | Fake Palladium Boots  |
| --- | --- |
| Have logos on the heel,  | no logo  |
| Has inside tags with the style number, and identical model  | Fake palladium boots do not have an inside tag |
| The shoelace rings are made of the original metal | The shoelace rings are of poor quality  |
| Excellent outsole patterns | Irregular patterns on the outsole  |
| Has no shoe size engraved on their outsole  | Shoe size is usually engraved on their outsoles  |
Final Thoughts 
Palladium boots are perfect for hiking as they possess almost all the requirements of a hiking boot. 
Although these boots have a few shortcomings, they are very affordable and the best you can get with such a price in the market, relating quality to price. 
All you have to do is get your size so you do not have to squeeze through an undersized boot.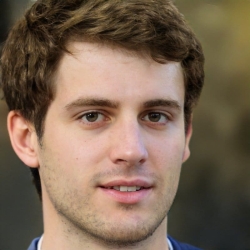 Latest posts by Josh Matthews
(see all)