Do I Need Hiking Boots For Death Valley? (Explained)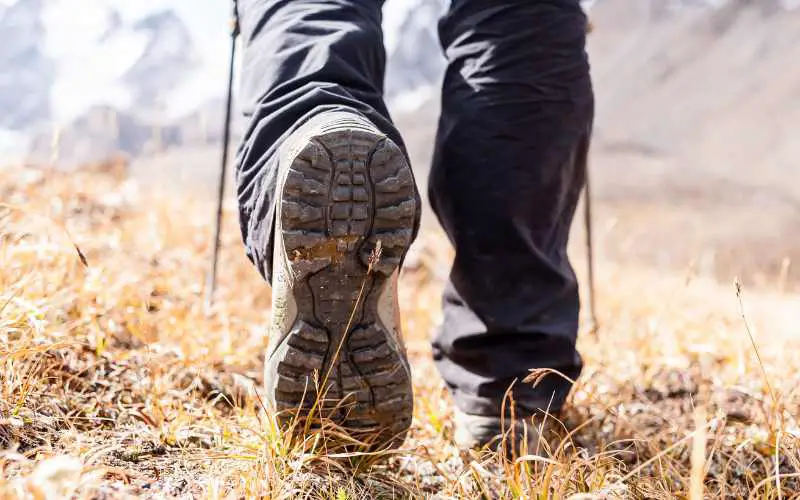 When you think about extreme locations, what immediately follows the thought is how safe you can be in these locations. 
Extreme locations on earth can be an adventure to explore. However, it would be best if you undertook these adventures with all the safety you can get.
Hiking boots are known for safety and protection. They can be uncomfortable sometimes, but they keep your feet safe. That said, do you need hiking boots for Death Valley?
It would be best if you put on your hiking boots when going through Death Valley. Not every shoe may not suit the terrain of Death Valley for just any shoes. A hiking boot is the best option for feet when taking on the tour because it keeps sand, gravel, and other things away from your feet. 
In this article, all you need to know about what shoes to wear for death valley will be available.
You would also discover how difficult it is to go through the Death Valley terrain.
Can You Wear Any Shoes When Hiking in Death Valley?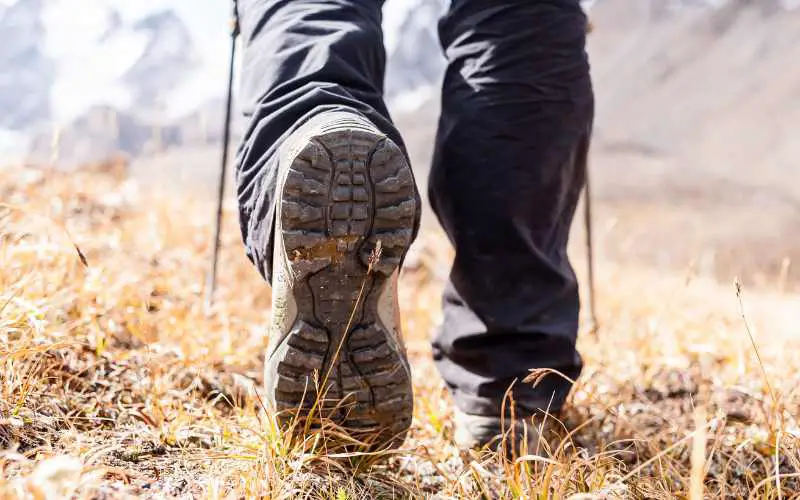 You should not wear just any shoes when hiking in Death Valley; a hiking boot is recommended. Aside from the experience of discomfort, your feet could also be at risk.
Death Valley is an extreme location on the lowest point in America. However, with temperatures that could be as high as 134 degrees Fahrenheit, this location merits its name.
Death Valley is located between two mountains. This geology determines most of the characteristics of the terrain.
A piece of land tucked in-between two mountains would be rough and demanding to traverse. As a result, the predominant appearance of Death Valley is that of a desert.
The valley's large expanse of land contains several contours and places of interest. These include a water basin, ranch, fall, creeks, and a hole.
These sites come together to make Death Valley an extreme location to visit. Due to this wide variety of characteristics, the need for safety is essential.
These twists and contours constitute unfavorable conditions to transverse without adequate protection.
The most affected body part when taking a hike is the feet. Therefore, your feet need to be protected. This need for protection is why you should not wear any footwear.
What Shoe Should You Wear for Hiking?
A hiking shoe ideal for hiking. There are many reasons why you should have the hiking boot and not just any other shoe. 
The primary purpose of a hiking shoe is to protect your feet. Unfortunately, the Dead Valley has a lot of elements that can cause bruising and abrasion to your feet.
When you put on the hiking shoe, the rough wilderness terrain will not have access to your feet, and the shoe will also cushion your soles from the harsh effects of long walks.
Aside from the hiking shoe's protection, you also get some stability and durability. A hiking boot is still ideal when the contour becomes wet, muddy, or slippery. 
Hiking boots fit tightly on your leg. Therefore, you do not need loose-fitting footwear when touring the Dead valley.
The hiking boot provides the best fit for many foot sizes. When a shoe fits well, it provides proper stability and comfort.
Another significant benefit you achieve from the hiking boot in the dead valley is breathability.
When you wear a hiking boot, it not only feels light, but you also discover that air can go through it.
What Should You Wear for Hiking in Death Valley in Summer?
It would help if you were fully prepared when you go out hiking. What you wear for hiking goes beyond shoes. It includes every other accessory you put on.
During the summer period, Death Valley becomes very hot. Death Valley records temperatures within the range of 80 – 110 Fahrenheit during the day.
It would help if you also noted that the temperatures drop drastically at night to become extremely cold.
When visiting the valley at these times, you should be adequately prepared with the most appropriate clothing.
Here is a list of some items you should wear when you hike in Death Valley in summer.
#1. Sweatshirts and Sweatpants
Sweatshirts can keep you warm during cold nights. Unfortunately, the nights can get cold in Death Valley. 
Not just at night, you can have temperatures as low as 40 degrees Fahrenheit during winter and other cold days.
#2. Hiker Shots
You can have a great deal of freedom and comfort when you wear Hiker shots. In addition, during your Hiking experience, you will be moving about a great deal. 
#3. Light Cotton Shirts and Tank Tops
The hot weather in Death Valley requires you to wear minimal clothing. A good example is the light cotton shirt.
These clothes can prevent the sun from directly contacting your skin and allow minimal access to a cooling breeze.
You can also wear a tank top during your stay in Death Valley. This clothing keeps you cool by exposing some parts of your body and covering others.
#4. Socks
Socks would keep your legs warm during the cold. They can also prevent insects from perching on you during the night as you return to your camp.
#5. Hats
It would help if you had a hat to prevent the sun from directly contacting your head. It also protects your hair from dust during a storm.
#6. Sunscreen
A sunscreen is a cream you apply on your body to shield your screen from the direct contact of sunlight.
In the table below, you can find a summary of these items and how you can use them in Death Valley.
| What You Should Wear | Importance |
| --- | --- |
| Sunscreen | It prevents the sun from scorching your skin |
| Hiking poles | Stabilizes your movement through rough terrain |
| Hats | It prevents the sun from scorching your skin |
| Top tanks | Exposes your body to come in contact with more breeze |
| Sweatshirts and sweatpants | Protects you from the cold and harsh weather |
| Light Cotton Shirts and Tank Tops | Flexibility and comfort |
| Socks | Protection from insects and cold |
How Difficult Is It to Hike Death Valley?
It is complicated to hike Death Valley. Although several hikers find it adventurous, the different terrains have different challenges.
The significant difficulty you may face when hiking in Death Valley is the temperature. Death Valley can get as hot as 120 degrees Fahrenheit.
Many hikers find these temperatures as the greatest challenge to deal with.
Therefore, tour guides always recommend that hikers wear the appropriate clothing and get hydrated.
Sunscreens are also essential to keep you away from the dangers of the scorching heat. 
Death Valley is a piece of land tucked between two mountains. This location means much of the land mass is rocky.
To effectively navigate this space, you need to understand that the terrain is rugged. It requires so much energy to move from one place to another.
Having sound protection for your feet would be best when going through these areas. Tour guides recommend that the hiking boot is the best footwear for this condition.
In addition to the hiking boot, a hiking poll is also necessary. The hiking poll gives you stability as you attempt to climb a hill or move up a high ground.
During the summer, there are reports of torrential rains in Death Valley. The valley could be very wet too.
During these rainy seasons, you need an umbrella and a waterproof jacket. The waterproof jacket can keep you dry even when the rains fall.
Among other things, you also need the hiking boot. These boots can withstand the muddiness and wetness of Death Valley.
FAQs
#1. Are There Recommended Gears in a Death Valley Hike?
Yes, there are recommended gears that are necessary for Death Valley. They are materials that should include clothes, bug repellants, mosquito nets, cameras, whistles, and others.
#2. Can I Bring More than One Pair of Shoes to a Hike in Death Valley? 
You can have more than one shoe during your hiking experience in Death Valley. However, the hiking boot is the recommended shoe for hiking in Death Valley.
You can have other, more comfortable shoes for use in other areas of Death Valley. You can wear these shoes around the camp and other recreational areas.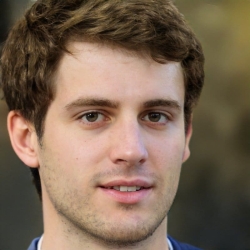 Latest posts by Josh Matthews
(see all)