How Many Miles Can A Beginner Hike in A Day? (Explained)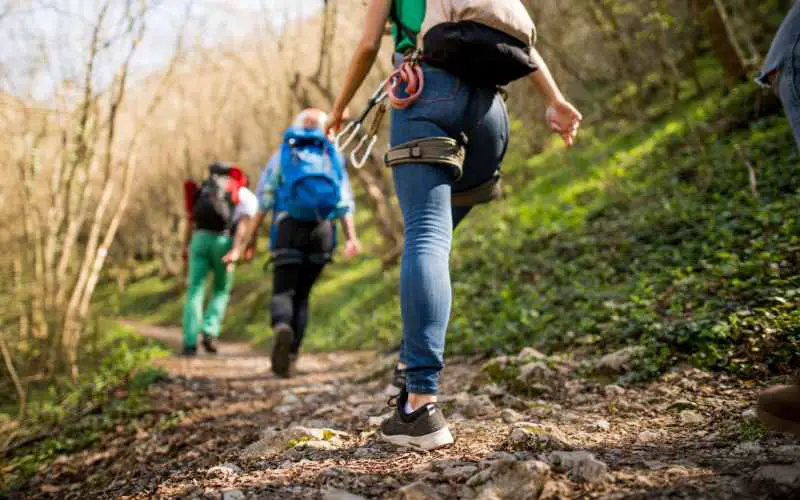 Hiking is an excellent way to exercise every day. And the good part about it all is the fact that it does not involve that much preparation in doing it.
However, as a beginner, you can expect to go a different distance than someone who has been hiking for about four to six months.
So to make sure that you do not push yourself beyond your limit and hurt yourself, it will be better for you to identify and set a reasonable distance.
As a beginner, there is no set rule for how far you should go, but you should only hike between five to six miles (in 2-3 hours). You should hike on level ground and ensure you take a lot of breaks. However, the distance you cover can be affected by your fitness, the terrain's nature, and your backpack's weight.
As this article progresses, we will see how many miles you can cover in a day, what makes a beginner hiker, and the limits of a beginner hiker.
Ultimately, you will have the information you require as a beginner.
How Many Miles Should a Beginner Hike WIthin a Day?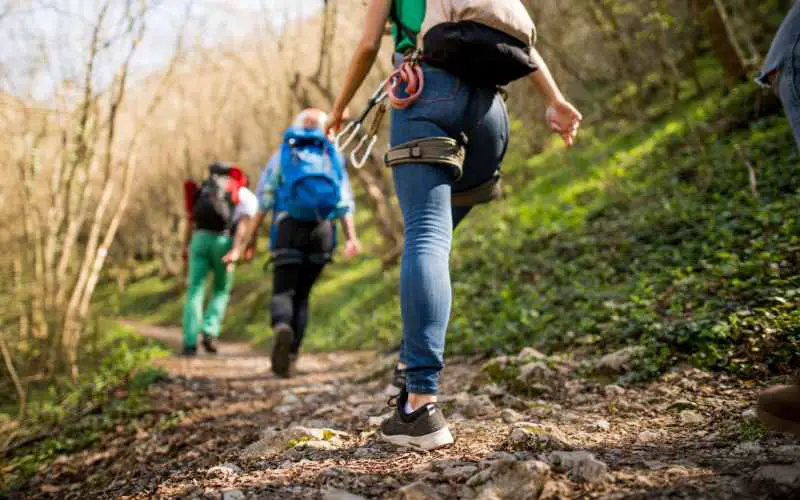 How many miles you should cover as a beginner is harder to answer than you would imagine. But despite the intricacies, five miles remains the best choice.
However, I can tell you everything still boils down to fitness and ability level. If you are a regular at the gym, you are likely to go eight miles on your first hike.
Nevertheless, if you are new at hiking and taking it up to get fit, you should only attempt to go up to five miles. Going above five will bring harm to you.
You can identify your limit as a beginner by taking a walk around town, and if you get tired after ten to twelve miles, you can only go for a short hike.
It would be best if you went for a short hike because hiking is even more complex and energy-consuming than walking around town. 
Your hiking range should be whatever you got from walking in a town divided by two. So, for example, if you walk ten miles in town, your hiking range should be five miles.
One of the significant challenges for a beginner is how to measure their distances, but you can easily do so if you have a smartwatch or pedometer. Another great way would be to use trail markers.
Most beginners set up five-mile hikes, failing to see that it is five miles each way, five miles going, and five miles coming back.
However, there are trail markers that will explain the distance in detail.
A pedometer can also be helpful, especially when you intend to hike a distance but decide to cut it short. 
You may have the plan of hiking six miles but change your mind. Once the pedometer says it's 3 miles you've walked, you should know it's time to turn back.
How Long Can a Beginner Hike in a Day? 
Just like I said at the onset, how long a beginner could last in a day during a hike is dependent on factors such as fitness, the nature of the terrain, and the weight of the backpack.
However, always remember that a beginner should spend only 2 to 3 hours for safety reasons. That will be an equivalent of five to six miles. Before planning a long-distance hike or extending your mileage. 
Below are the factors to consider before moving forward to more challenging hikes.
#1. Terrain
As a beginner, ensure you start with flat terrains that are easier to move on rather than those with high elevation. Then later, a terrain a little more inclined may become suitable.
Be careful of hiking distance and elevation change; only attempt something like hiking 4,000ft in 3 miles. That will be too risky for you as a beginner; instead, begin with 1,000ft.
#2. Weight of Gears
As a beginner hiker, you should only need a little gear since it lasts only 2-3 hours. It would be best if you only carried the basic stuff like a compass, rain gear, water, and lunch.
Your goal should be to have a light backpack because a heavy backpack will only help slow you down. Over time as your mileage increases, so will your gears.
#3. Fitness
There is no doubt that no one considers age, medical history, weight, and fitness level when it comes to hiking. But a low fitness level will limit how long you spend hiking.
So even if you are old and have knee problems, get a trekking pole. To improve fitness, try to work out a few times a week.
#4. Weather
Planning your hike while considering weather as a factor is very challenging. And this involves considering where and when to hike.
So rather than hiking muddy terrain during the wet season, it will be best to save such terrains for the dry season. And during the dry season, take 1 liter of water per hour during a hike. 
#5. Distance and Time
Make sure you hike for only 2-3 hours for the first two to three times. After that, move slowly but take lunch breaks to refresh yourself.
Ensure you find your way back before dark, take your time and move quickly. You will undoubtedly be exhausted after the hike at the end of the day, so be careful.
Who is Considered a Beginner Hiker?
A beginner hiker is usually slow and easy in pace. Beginner hikers usually may not exercise in other ways, and the elevation gain and distances are low in mostly flat terrain.
A beginner hiker with little experience may still need to familiarize themselves with the various terrains. However, they may be able to hike terrains with inclines of 500 to 1,000ft.
Can a Beginner Do a 10-Mile Hike?  
Hiking 10 miles is challenging for beginner hikers. The very reason is that you need a lot of endurance, which you can only gain over time.
A 10-mile hike with large hills and steep slopes can take a whole day. However, it can take about four to five hours on flat ground, which is why it will take a lot of work for a beginner.
To perform a 10-mile hike, you should take at least six weeks to prepare by boosting your fitness and endurance.
The table below shows the various hiking ranges and the mileage required for each category.
| Ranges  | Miles  |
| --- | --- |
| Low  | 12 and below |
| Medium  | 13 to 19 |
| High  | 20 and above |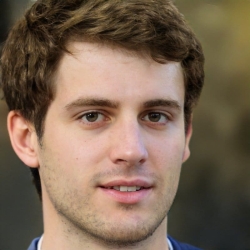 Latest posts by Josh Matthews
(see all)