Where Can I Hike With My Dog? (Explained)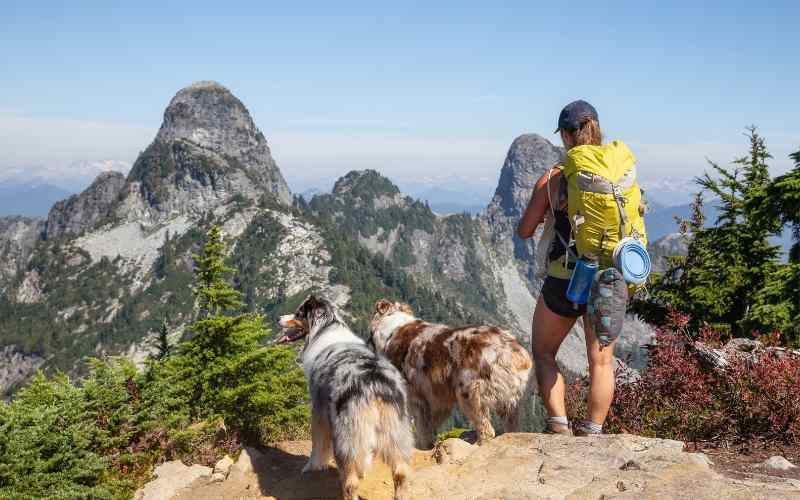 Of course, you'd always grab the chance to take your dog out; dogs love the great outdoors! Besides the view, we always want them to be healthy and active.
It makes sense to plan hiking with your dog since it promotes well-being. But doing that's more than taking a walk in the park.
There's the strain of hiking, and you must choose your trail carefully. You wouldn't want to injure your dog or end up in a no-dog zone.
Local and State parks and National forests are good places for dog hikes. That's because their rules allow dogs on trail systems. However, some of these locations may tweak their rules. So it's always best to confirm before you tag with your dog on a hike. But as for National parks, they barely allow dogs on trails.
It's vital to do proper checks and prepare your dog before hiking together. You can attract a fine for violating trail rules.
This article will help you to know how to choose trails to hike with your dog. You'll also get tips on planning your hikes and choosing your dog's gear.
Where Can I Take My Dog for Hiking?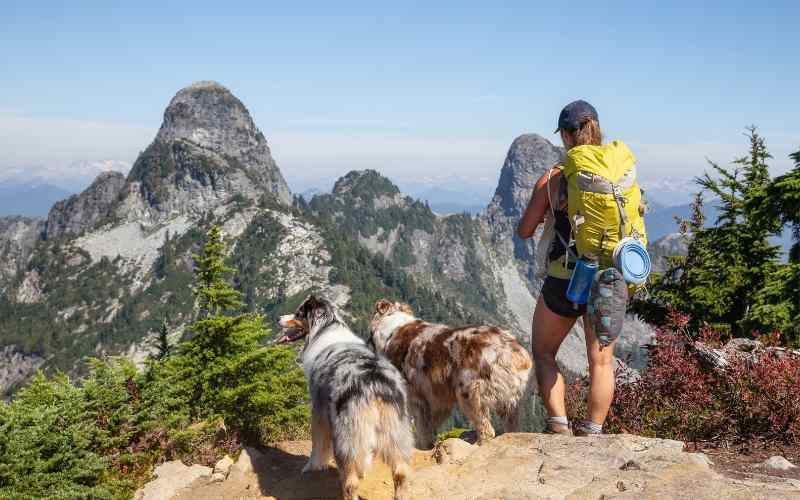 Local and State parks and National forests are your best bet for fitting locations to hike with your dog. Sadly, some places don't allow dogs on trails for good reasons.
The first reason is their mingling with wildlife. Dogs can affect the ecosystem and influence the animals they meet on trails. So, many things can go wrong in most cases.
One instance is the aspect of dog poop. It may sound cheesy, but it's true. Leaving dog poop on trails affects their ecosystem, mostly in negative ways.
That's because the breakdown of poop gives out harmful gases to the plants, destroying them. So for wild animals, dogs can threaten them or vice versa.
Thus, another reason for rules against dogs on trails is to ensure their safety. They might wander off during a hike and get into a brawl with some wild animal.
Such meetings usually fail to end well. That's why even places that allow dogs on trails will advise having them on a leash. Of course, hiking training is also a thing to ensure for your dog.
It's always best to ensure your dog responds to your commands when you're outdoors on trails. That way, you can guide their actions even as you both have fun.
Before you choose to hike with your dog, look up the location. Keep in mind that, generally, National Parks don't allow dogs on their trail systems.
So it's always best to confirm the trail rules of a place before taking your dog along. There are many fantastic hiking trails across the U.S States that allow dogs.
Don't worry if you're stuck on how to find a location; we've got you covered! So please, use this guide to find top trails across all the States to hike with your dog.
Is It OK for Dogs to Go On Long Hikes?
Long hikes aren't okay for dogs because they quickly become brutal. The best way hikes stay fun and bearable is when you keep them short.
It's usually best to ease into a hiking routine if your dog is new to hiking. Going long distances on the first try will lead to fatigue and the risk of injuries.
You should help your dog get used to hiking short distances before you scale things up. One way to assess how much your dog can take is to run around your block.
Such a run will help you assess your dog's energy level and tell how much hiking time they can take. You can plan runs for one or two hours at first, then build it up slowly.
Taking things slow will help your dog get comfortable with physical exertion for a fixed time. So, it would feel similar when you get on hiking trails.
You can then plan your hikes based on your dog's energy levels. So here's the trick: use your time on runs to guide how much time you spend hiking trails.
That's a simple task to check because you can find out the length of any trail. You'll then weigh how much time it'll take to complete a hike and if it falls within your limits.
The key to a good hike is to take it in short bursts. You'll put too much pressure on your body if you try to go all at once. That's even more true for long trails.
So, taking breaks during your hikes to regain strength is a good idea. Also, you can have food during such breaks, so you still get value for your time.
One way to ace long hikes if you must take them on is to make camp. That way, you can stay longer on the trail, stay in good shape and still enjoy the hiking experience.
Getting the best hiking experience with your dog comes when you keep the hikes short. But ensure to take breaks in between if you'd like to have a long hike.
How Far is Too Far for a Dog to Hike?
Hiking over 20 miles in one day can get too brutal, even for dogs in the best physical shape. But the limit does fall back to your dog's hiking ability.
Your dog may have difficulty hiking a mile if it's new to hiking. So it's best to set the limit based on your dog's ability and slowly scale up the hiking distance.
In most cases, the average hiking distance for dogs is five to ten miles a day. But after proper conditioning, dogs can hike 15 to 20 miles in one day.
The distance can go even higher when a dog hikes regularly. It'll get used to a certain distance and pick up the pace. A dog's breed can determine how far it can hike.
Active dog breeds will fare better than those with lesser energy levels. For example, Iditarod sled dog teams can run an average of 100 miles daily!
The table below shows some dog breeds and how they fare with hiking.
| Best Hiking Breeds | Worst Hiking Breeds |
| --- | --- |
| Beagle | Bassett Hounds |
| Bernese Mountain Dog | Dachshunds |
| Labrador Retriever | English Bulldogs |
| Weimaraner | French Bulldogs |
| Vizsla | Pugs |
Also, keep in mind the age of your dog. It would help if you watched out for dogs at the two extremes; very young and very old. You have to ensure short hikes in both cases.
Most Vets advise keeping even dog walks to two minutes per week of age. Thus, you can use that measure to plan your hikes as well.
It also helps to consider the trail conditions and weather. Poor weather conditions will make your dog overheat and cause heat stress.
So, even a short hike will hurt when the trail is rugged and the weather is hot or humid. Do well to assess these conditions to know how far your dog can go on a hike.
Five Tips for Hiking With a Dog
Hiking with your dog requires careful planning due to the risk factors. So you'll need to put a few things in place for a healthy hiking experience.
Here are five tips to get the best out of hiking with your dog.
#1. Confirm Trail Rules
Always ensure that the trail you plan to hike allows dogs on its system. You'll attract a fine if you violate no-dog rules.
#2. Visit the Vet
It always helps to ensure that your dog is in excellent physical condition for a hike. Also, visiting the Vet will let you know if your dog needs any vaccines based on the hiking trail.
#3. Ensure Trail Etiquette
Your dog must learn how to react to other hikers and yield right of way. You should also ensure your dog responds to commands like "come," "sit," and "stay."
#4. Get Dog Hiking Gear
Proper dog hiking gear helps them enjoy hiking trips. So getting the right equipment will surely improve their experience. Here are some things you should pack:
Dog booties protect dogs' feet in rugged terrains.
First-aid kit: it helps with injuries or any other emergency.
Collar with ID tags: to help identify your dog if it strays ahead of you.
Leash: keeps your dog close to you; a six-foot leash usually serves well.
Poop bags: clearing your dog's waste is always best. Leaving it exposed can affect the wildlife or even the water supply in that area.
Insect repellent: ensure to get a product that's safe to use for your dog.
Portable water bowl: you should keep your dog hydrated throughout the trip. As such, ensure adequate water supply based on its size.
#5. Pack Food and Water
It's vital to feed your dog and keep it hydrated on the trail due to physical exertion. So, pack enough supplies to last you while you're on the trail.
You can pack extra food and water in case of emergencies. Higher-energy dog snacks also come in handy on hikes.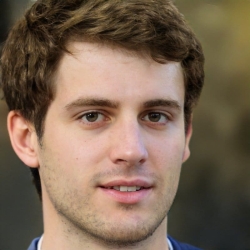 Latest posts by Josh Matthews
(see all)