Where To Hike in Los Angeles? (A Complete Guide)
Hiking on the numerous trails in Los Angeles is a fantastic experience to help anyone get acquainted with the city and its surroundings.
Hiking in Los Angeles is ideal for both experienced and inexperienced hikers because most trails are easy or moderately challenging.
However, knowing a few hiking trails that can give any hiker the best experience is essential. Reading this article will help you in that aspect.
The trails to hike in Los Angeles offer the best sceneries of the city and the Pacific Ocean. Some include Runyon Canyon, Eaton Canyon, Griffith Observatory, Inspiration point, etc. Most of these trails are famous, and many people trek these paths. You can even view the Hollywood Sign from some of these trails.
In this article, I will explain where you can hike in Los Angeles, the best and hardest hikes in Los Angeles.
By the end, you'll also know the hiking trails with waterfalls in Los Angeles.
Where Can I Hike in Los Angeles?
There are many places you can hike in Los Angeles. The hiking trails range from easy to complex, depending on your preferred type.
However, there are some popular places that most people prefer to hike. These places are famous for the scenery they offer.
Below are some popular spots where you can hike in Los Angeles.
#1. Runyon Canyon
The Runyon Canyon is a trail you can hike wearing sneakers or hiking boots; this trail is convenient for many activities.
It consists of flat dirt track paths for every activity, such as walking, jogging, running, and you can do yoga in some spots along the trail.
This trail offers impressive views of the Hollywood sign, the L.A. Basin, Cloud's Rest, and the Sunset Strip. 
One of the unique features of the Runyon Canyon trail is the off-leash dog policy. However, this trail doesn't offer solitude.
You can come across anybody on the trail. Fortunately, there is a high possibility of sighting a celebrity.
#2. Eaton Canyon 
The Eaton Canyon Natural Area is a trail that you can easily hike. This trail is a 190-acre geological, botanical, and zoological nature preserve.
This fantastic trail begins at the bottom of the San Gabriel Mountains. Also, it offers picnic areas, a staging area, a seasonal stream, and native plants and animals in their natural habitats.
So, while you hike this trail, you can also count it as an opportunity to go sightseeing. There are various live animals on display and helpful information for visitors.
The Eaton Canyon also features a 40-foot waterfall with a clear pool at its base where you can dip your toes in on a hot day.
The terrain on this trail is relatively solid dirt paths and inclines from time to time. Unlike the busy Runyon Canyon, the Eaton Canyon offers more solitude.
#3. Griffith Observatory West Trail Loop
The Griffith Observatory West Trail Loop, also known as the Mt Hollywood Trail, offers terrific views of the city during your hike.
Along this trail, you can hike to a location almost near the Hollywood signs and view the L.A. Basin. The terrain is relatively flat and easy to hike.
The observatory offers breathtaking views from the outside, and the inside allows you to explore fantastic Art exhibits.
You can get some level of solitude on this trail. However, the hike forms a small network of trails around the observatory.
#4. Inspiration Point Trail
The Inspiration Point Trail is perfect for families with smaller children who want to go hiking in Los Angeles. You can enjoy amazing views of L.A. along this trail.
The shortest trail is under two miles and begins from Will Rogers State Historical Park, making hiking convenient for children.
The shorter trail is more accessible, but the longer trail is a little harder. The longer trail is 4.2 miles long but still convenient for hikers of various ages.
The Inspiration Point Trail lets you view Will Roger's ranch home, which consists of a 31-room property, stables, a polo field, a roping arena, a riding ring, and a miniature golf course.
You can book tours to take you around the property to get a better view and explore it fully.
Although this trail is fantastic and worth hiking, it doesn't offer solitude. In addition, it gets bustling in summer so you may see a lot of tourists and locals during your hike.
#5. Portuguese Bend Reserve
The Portuguese Bend Reserve trail is on the edge of the Rancho Palos Verdes Peninsula. It consists of 399 acres of a maze network of trails.
This trail is quieter and less crowded than other trails, making it a perfect place for solitude. Each trail at this hiking spot differs in the hiking experience they offer.
However, every trail at the Portuguese Bend Reserve offers impressive views from the Pacific Ocean to Catalina Island.
This trail is part of L.A.'s Nature Preserve, so you should expect to see a lot of wild plants and wildlife during your hike.
The terrain is rugged, but it is a perfect spot for experienced and inexperienced hikers.
#6. Mount Baldy
Mount Baldy offers an intense hiking experience because it is the highest point in Los Angeles. Hiking this trail will put pressure on your legs.
Mount Baldy's name comes from the fact that it has no shrubbery or trees, making it look bald. The main trail is 11 miles long from the base to the top.
But there is a shorter trail that is 6.5 miles long to allow more people to hike this trail. The terrain on Mount Baldy is steep and rugged, and it is best for experienced hikers.
Fortunately, there is a chair lift to take people who want to experience the mountain to the top. So, you won't miss out on the view irrespective of your ability.
All the hiking trails above would offer a fantastic experience with breathtaking views of L.A. However, it would help to know other details like their difficulties and distances.
Knowing these details will help you make a better choice depending on your interest and abilities.
The table below outlines these trails' Distances, durations, and difficulties.
| Hiking Spots | Distances | Duration | Difficulties |
| --- | --- | --- | --- |
| Runyon Canyon | About 3 miles | 30 to 60 minutes | Moderate |
| Eaton Canyon | 4.4 miles | Two hours | Easy |
| Griffith Observatory | 1.5 to 2.7 miles | 25 minutes to one hour | Easy |
| Inspiration Point Trail | 1.8 to 4.2 miles | One to three hours | Easy-Moderate |
| Portuguese Bend Reserve | 3 to 5 miles | three to four hours | Easy-Moderate |
| Mount Baldy | 11 miles | 7 hours | Challenging |
What is the Best Hike in Los Angeles?
The best hike in Los Angeles is the Charlie Turner Trail to Mount Hollywood at Griffith Park. It is considered the best for its breathtaking view.
This trail takes you to the top of Mount Hollywood. where you can have a 360-degree view of Los Angeles's Geography.
You can view every part of L.A. from this spot, including the Verdugo Mountains, the L.A. Basin, the hazy hills to the west, and the edge of Fernando Valley. 
You can also view Downtown LA with a close image of the observatory and an eye-level view of the Hollywood Sign. On a clear day, the view may include the pacific ocean.
The trail begins from the north side of the Observatory parking lot with scrubby evergreens. It further takes you into the hills, and the incline increases.
About 15 minutes into the trek, you should be able to have a view of the Hollywood sign on your left side. 
After hiking for 40 minutes, you'll get to the top, where there is a large, dusty clearing with picnic tables. You can view the fantastic places in L.A. from this spot.
The length of this trail is 3 miles and 90 minutes to trek. Fortunately, it is an easy hike all the way.
What is the Hardest Hike in Los Angeles?
The hardest hike in Los Angeles is Mount Baldy. This trail is 10,064 feet tall, with no tree or shrubbery.
Hiking this trail is an intense challenge suitable for only experienced hikers because the terrain is steep, rugged, and dangerous.
Some paths on this trail have steep drops on both sides; these include the Stegosaurus spine and the Devil's backbone.
Taking plenty of sunscreen and water during this hike is essential because you will need all the hydration and protection. 
Although this trail is highly challenging, when you get to the mountain's peak, you feel on top of the world with the astonishing scenery.
What Are the Hiking Trails With Waterfalls in Los Angeles?
While there are many dry terrains to hike in Los Angeles, there are also beautiful hiking spots with waterfalls at one point or another.
Here are some of the hiking trails with waterfalls in Los Angeles.
#1. Escondido Canyon and Falls    
Escondido Falls is one of the most significant waterfalls in Los Angeles. The trail involves about a mile-long trek to the waterfalls at Escondido Canyon Park. 
Hiking this trail is a gradual climb that moves in and out of tree coverings and canyon walls. At the end of your trek, you will be at the base of the waterfalls.
The Escondido Falls is a 50-Foot high lovely water view with multi-tiered flow over moss-covered rocks.
The amount of water flowing from the Fall varies according to the seasons. The waterfall is usually active in springtime.
You can wade in the pool beneath the waterfall to cool off before heading back to the trail. However, it would help if you were mindful of slippery rocks during your hike.
In addition, prepare to get your feet wet if you are hiking in the rainy season because you will trek across Escondido Canyon Creek multiple times.
#2. Paradise Falls in Wildwood Park
Wildwood Park has four separate paths that diverge to give you different experiences. Walking these paths brings you to Paradise Falls.
The waterfall is a 40-foot cascade that is breathtaking irrespective of the season. You can have lunch or a picnic at the base of the Fall.
However, you should avoid swimming in the pool because the water is not too clean. Instead, you can take pictures and view the waterfall where you have your picnic.
If you are up for exploring, you can visit the Indian Cave Trail, half a mile from the waterfall. The cave is large enough for you to walk through.
At the end of your hike, you would follow the Indian Creek Trail, a fantastic bird-spotting trail. 
#3. Eaton Canyon Falls
The journey to this waterfall starts at the Nature Reserve parking lot, where you will trek through the main Park Road Trail for 1.5 miles.
The trail will take you through a wooded, rocky terrain that gently inclines. Ultimately, you will reach a 50-foot waterfall that drops into a beautiful rock pool.
You can refresh yourself in the shallow part of the pool. But, it is best to avoid going up to the razorback trails above the falls. 
Doing that is dangerous, and it could lead to death. You should wear shoes that can withstand moisture because you will cross several streams on this trail.
#4. Solstice Canyon
Solstice Canyon is quite an easy trail to hike. It is partially paved from the beginning before you experience tougher terrain.
The trail has shades so that you may experience little sunlight. However, on your hike, you will come across Keller House.
It is a stone cabin built by the original owners of the Canyon. Then, as you progress, you will see the foundations of the Roberts Ranch House.
This house was once featured in Architectural Digest, but a fire destroyed it in 1982. The famous architect Paul R. Williams designed this Polynesian-style building.
A waterfall drops into a pool in the rocks behind the former building. You can have a picnic at this spot while viewing the lovely waterfall.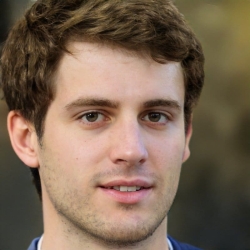 Latest posts by Josh Matthews
(see all)