What To Do With An Old 26 Mountain Bike? (Explained)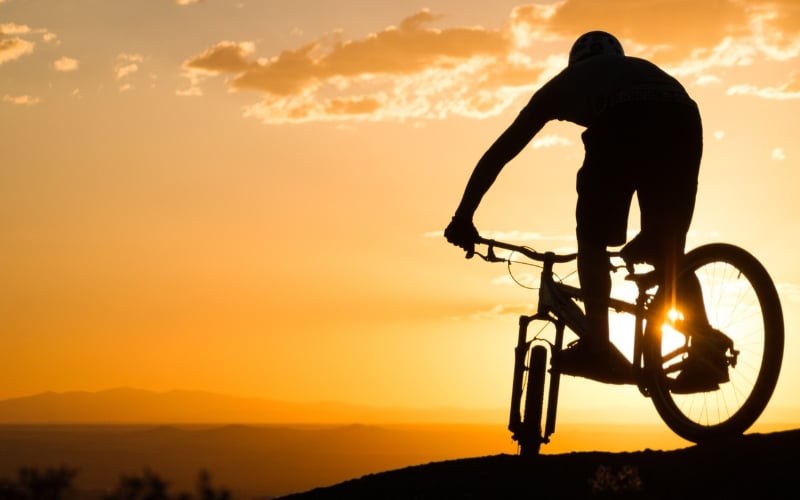 Do you possess an old 26 mountain bike in your garage but don't know how to put it to good use? If yes, you are most definitely at the right place.
Performing upgrades on an old mountain bike can be tricky, as you will likely spend more than your initial budget. 
However, if you want to determine if your old 26 mountain bike is worth upgrading, stick around for more information.
You can convert your old 26 mountain bike to a commune or touring bike or upgrade its components. Upgrading your mountain bike is worth it if you plan to ride it for a few more years. However, if you plan to upgrade it completely, it would be wasteful as you might not sell it at a good price.
This article will show you the different ways to upgrade or use your old 26 mountain bike. You would also discover the necessary components worth changing in your MTB.
By the end, you will also discover different platforms for selling your vintage mountain bikes, including helpful buying and selling tips.
What Can I Do With an Old 26 Mountain Bike?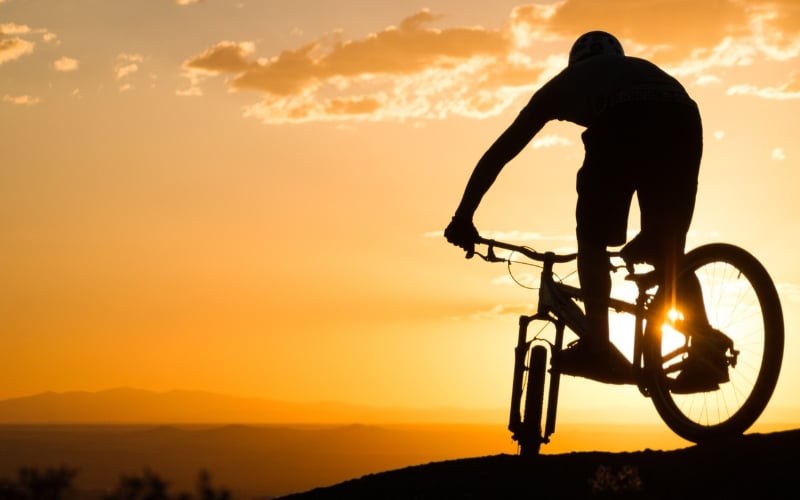 You can upgrade your mountain bike to use it for a few more years, especially if the bike is still good as new. 
You can also convert it to a touring or commune bike since these types of bike work with 26-inch wheels. However, there are varying factors to consider before working on the old bike.
Some of the factors include:
#1. Availability of Necessary Bike Components
Seals for the forks of 26″ bikes are usually difficult to find since most manufacturers have stopped producing 26″ parts for mountain bikes.
#2. How Much Are You Ready To Spend?
With the cost of hard-to-find components and the labor cost of putting the components together, upgrading your old bike might be expensive.
Therefore, you must consider these primary factors before converting or upgrading your old 26 mountain bike.
However, if you do not need to make many changes to the bike, you can opt for upgrading the bike. 
Moreover, if you are changing the components to fit a specific purpose, you can convert it to a touring bike. For example, the frames of an old 26er are also very fitting to use as a touring bike.
#3. Some qualities of your old mountain bike
#1. Frames
The old 26 mountain bike frames are durable and long-lasting due to their high-quality steel material. It is also easy to repair despite its strong material.
The bike frames also have relaxed geometries, which makes them comfortable rides for long periods. In addition, the wheelbase is long, and the riding position is stable. 
These frames are very similar to modern touring frames.
#2. Add-ons
Most old 26 mountain bikes usually come with a braze-on that allows you to mount extra loads like racks and fenders.
#3. Price
They often sell these old 26 mountain bikes at lower prices since most bikers would rather purchase a new 29er ride than an old 26 mountain bike.
What To Consider Before Converting Your Mountain Bike to a Tourist Bike?
Before converting your 26″ MTB to a touring bike, it is essential to check if it is still in good condition for further use.
Inspect the frame wheels for damages, as wheels are quite costly to replace, especially on vintage bikes. 
Other parts like the tire, handlebar grips, cables, and chain are of lesser concern. 
Since the frame and wheels are the components of concern, check out the detailed list of what you need to consider.
Here are some features to consider before converting your bike:
#1. The Frame
Your frame should have the following features:
#1. Steel frame
Your bike can be repairable or fixable if the frame is durable. In addition, steel frames are easy to work on, unlike their aluminum counterparts.
#2. Suspension 
Ensure no suspension on the bike as it adds unnecessary weight. It also makes the pedal stroke inefficient. 
#3. Braze-ons 
These are necessary to convert your bike to a touring bike. Braze-ons allow you to carry extra loads if need be.
#4. Size
It is necessary that the bike frame fits you to ensure comfort and maximum efficiency. You might have trouble riding the bike if the frame is too big or small.
Ensure there are no defects like cracks, rust, or dents on the old mountain bike frame.
#5. The Wheels
The durability of old 26 MTB wheels is an additional quality of a touring bike. 
However, you should confirm the following features before working on the bike: 
26-inch wheels
Double-wall rims
36 spoke wheels
How Old Does a Bike, Have To Be To Be Considered Vintage?
Once your bike is over 25 years old, it is a vintage bicycle. This timescale is general among bikes of different types. However, bikes manufactured before 1920 are antique.
The term "Vintage" in terms of bicycles refers to old bikes or out of date. Therefore, if your bike is still in good condition after 25 years, you might have a high-end vintage.
However, if you are considering getting a vintage bike, you should get it at a good price. However, if it is expensive, the bike's value has not decreased due to its high reputation.
Due to their high desirability, vintage bikes from manufacturers like Pinrello or Canyon are usually difficult to purchase at cheap rates.
Can You Still Sell 26 Inch Mountain Bikes?
Yes, you can sell your 26″ mountain bike if the bike is still in good condition. You might also get it for a good price if it is still quite valuable.
However, if the bikes are not very good or worn out, you might not be able to sell them, or if you do, they will be at a low price. 
The mountain bike industry has stopped the manufacture of mountain bikes with 26″ wheels and produces more 27.5″ and 29″ wheels.
Nonetheless, 26″ wheels will still be in production for children's bikes, touring bikes, dirt jumpers, and commuters.
Due to the stoppage of the production of 26″ wheels in the MTB industry, vintage bikes do not get component upgrades. 
This lack of upgrade causes the frame geometry to become out of date and it becomes obsolete.
However, you can sell your 26″ mountain bike if you know the right marketplace to advertise your bike.
Is There a Market for Old Bikes?
Yes, there is a market for old bikes. This market can either be physical or an online platform. However, before selling or buying an old bike, you should understand its worth.
Some sellers or buyers might try to rip you off by selling old bikes that are not worth the price. Therefore, you must discern the worth of the bike you want to sell/buy.
Sometimes the value of a bike depends on how much the buyer is willing to pay to possess the bike. 
Most importantly, you can rate the value of our bike by measuring the features that contribute to its value. 
Although old mountain bikes like 26″ wheels have been around for some time, they might be fading away due to the popularity of 27.5″ and 29″ wheels. 
With the popularity and upgrade of the 29ers and the 27.5″ bikes, you might reconsider buying or selling your old 26er.
Since there are no two identical riders in preference, here is a guide depicting the pros and cons of 26ers. This guide will also help you get off the fence about 26ers.
Pros and Cons of 26-Inches Bikes
| Pros | Cons |
| --- | --- |
| Lower weight | Bumpier ride |
| Cheaper bikes | Limited traction |
| Stronger wheels | Less inertial energy |
| Suitable for small riders | Limited stability |
| Faster acceleration | Lower attack angle |
Available Markets for Your Vintage Bicycle
If you are ready to turn your vintage bike to cash or purchase one, here are some online and offline market options:
eBay
Classic Rendezvous
Bike Forums, e.g., Cycle Chat, Bike Radar
Craigslist
Flea markets
Facebook
Bike shops
Here are some tips that can help you get the best deals for your bike:
Know your bike's worth
Understand the market/seller terms
Protect yourself from scammers
Seek multiple deals and offers
Create a detailed listing for your bike.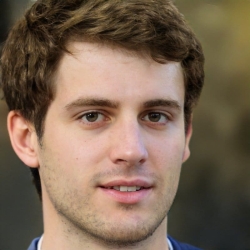 Latest posts by Josh Matthews
(see all)