What Are The Requirements For The Hiking Merit Badge?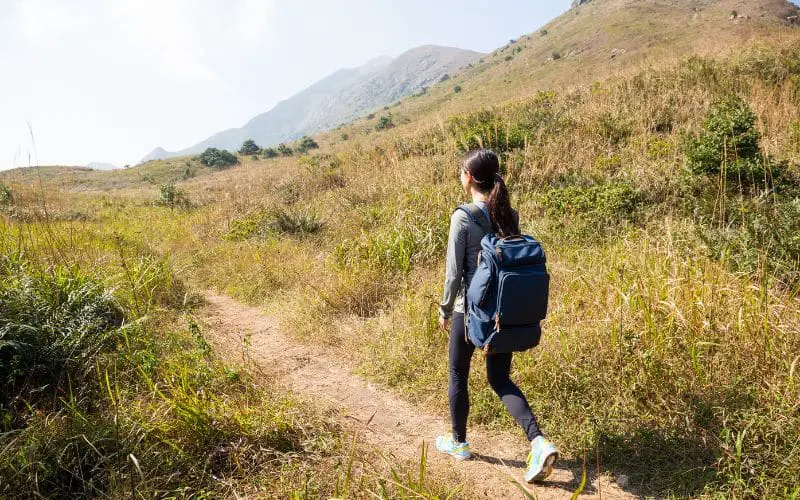 Hiking is a prolonged, challenging, gratifying activity, and so is earning its merit badge as a scout. 
However, getting this badge makes it even more fun. Nevertheless, as a new scout, you should know the requirements to get the merit badge for this challenging but enjoyable activity. 
So, if you've been looking for that, you've come to the right place.
You must do one five-mile hike, three ten-mile hikes, one fifteen-mile trip, and the dreaded twenty-mile hike to receive your hiking merit badge. Take your time now to review the requirements for hiking so that you can be completely prepared. Hiking will take up to a month to complete.
I'll go into great depth for each piece of knowledge needed in this article so you may finish your hiking merit badge worksheet and hike safely while completing the 5-8 requirements.
What Are the Hiking Merit Badge Requirements?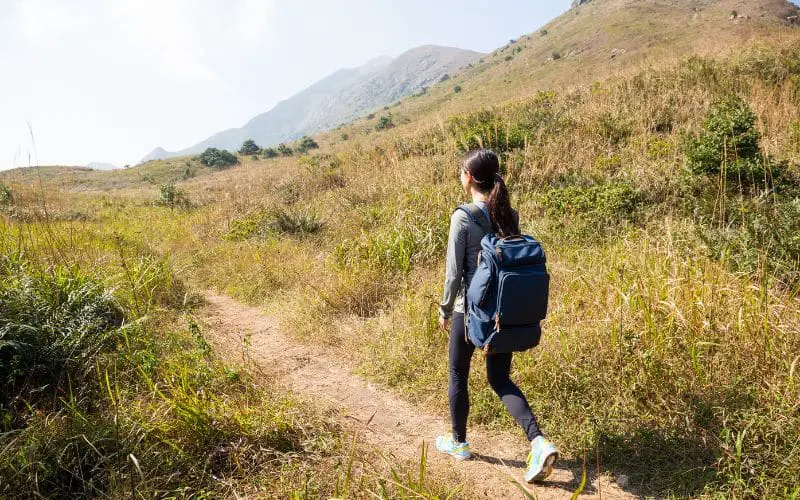 Requirements 1-3 assess your familiarity with hiking and trail safety, while 4-6 focus on the hike you'll have to take. Now, these are the things you should do:
Explain the Most Common Hazards that You May Meet While Hiking
It would help if you defined the most likely dangers you might experience while hiking to your counselor.
You should also note what must be done to prepare for, prevent, reduce, and react to them.
While hiking, a variety of risks could happen. Therefore, you receive training in resourcefulness and quick thinking as a prelude.
You must be able to address even the most unforeseen risks quickly. On any expedition, you should consider and prepare for the four common types of risks.
The risks include:
Injury From Wild Animals/Insects
Also, demonstrate your familiarity with first aid by treating conditions.
These conditions include frostbite, hyperventilation, hypothermia, heat exhaustion, dehydration, heatstroke, sunburn, altitude sickness, blisters, and sprained ankles.
Insect stings, tick bites, and snake bites are also some conditions that could happen while hiking.
Illustrate the ideas Behind Good Hiking Practices, as well as Proper Outdoor Ethics
Explain and, if feasible, demonstrate the principles of excellent hiking techniques.
 For example, appropriate outdoor ethics, daytime, and nighttime hiking safety, consideration for others, and footwear selection.
Explain Why Hiking is Considered an Aerobic Activity?
Create a conditioning schedule for yourself that includes instructions on how to get fitter for hikes longer than 10 miles.
An aerobic exercise is hiking. Any task that requires endurance but allows you to take a breath qualifies as an aerobic method.
Your heart pumps oxygenated blood to your muscles as you hike, supplying them with energy. 
Regular cardio exercises like hiking will improve your cardiorespiratory fitness and heart health.
#1. Take these Five Hikes 
Take the five subsequent walks, each of which should be on a separate day and is a set distance of miles.
You MUST complete these hikes in this order:
A single hike of five miles
Three hikes of 10 miles each
During each hike, you can pause for several short rests as necessary and one lunch, but not for a long time.
Before each hike, create a written plan and provide it to your Scoutmaster or someone designated for the job. 
Include an equipment and clothing list, materials needed for a trail lunch, and map routes.
#2. Take an Extended Hike of 20 Miles in a Day Using the Hike Plan You Prepared
Follow a plan you've created to complete a 20-mile hike in a single day. You may pause for several brief rest breaks and one meal as required, but not for a long time.
#3. After Each Hike, Write a Short Reflection on Your Experience
After each hike, write a brief reflection on your experience for criteria 4 and 5.
Scouts should include dates, details of travel routes, the climate, and any noteworthy sights.
It might cover anything you discovered about yourself, the environment, or the people you hiked with.
Tell the merit badge counselor about this. The hikes needed to get this badge can also count toward the hikes needed to progress in rank. 
However, participating in these hikes does not guarantee additional merit badges.
What are the Other Attainable Ranks in Hiking?
Below I will explain some of the attainable ranks and positions a scout member in the BSA can earn while hiking or getting other merit badges. 
Here are the following rankings according to their positioning. 
#1. Scout Rank
The Scout rank is the first rank, and you can earn this rank by showcasing a fundamental understanding of Scouting beliefs and symbolism and several frequently used knots.
#2. Tenderfoot Rank
The second rank, tenderfoot, honors new accomplishments in Scoutcraft, physical fitness, citizenship, personal development, and Scout Spirit. 
To get the Tenderfoot rank, you must complete some requirements.
For example, spending the night in a tent you helped set up, starting studying first aid, helping prepare a camp meal, and others.
#3. Second Class Rank
To earn the second-class rank, you must increase your Scoutcraft proficiency by spending more nights outside, constructing a campfire, and doing other activities.
Along with performing community service, you'll start learning about how to make money and save it.
#4. First Class Rank
The requirements for the first-class rank include building on the Scoutcraft abilities acquired for the second-class rank. Activities include;
Learning about the weather
Handling intricate first aid and rescue procedures. 
#5. Star Scout Rank
The third-highest rank, star scout, is given after a person has served in an operational capacity in their unit for at least four months.
Also, you can earn the star rank in your unit by completing at least six hours of community service and receiving six merit badges.
#6. Life Scout Rank
To earn the life scout rank, you must complete at least six hours of community service and six months in a position of responsibility. 
Additionally, you must earn five additional merit badges.
#7. Eagle Scout Rank
The highest rank attainable is an eagle scout. Earning 21 merit badges and exhibiting Scout Spirit, Service, and Leadership are requirements for Eagle Scout. 
The badge comprises a significant service project you will design, coordinate, manage, and lead.
What Are the Easiest Merit Badges in BSA?
The merit badges you're already working on in your regular life are the easiest to earn. For instance, earning the pet's merit badge would be evident if you own a dog. 
Any scout can obtain the three basic merit badges: Fingerprinting, Photography, and Art. These badges are simple to produce in the afternoon and require few materials.
#1. Fingerprinting
The fingerprint badge might be the most accessible badge of your life: the fingerprinting merit badge at any summer camp.
It is advisable to purchase a sizable pack of fingerprinting cards to teach this badge to your entire troop in the afternoon. 
The fingerprinting criteria are so simple; you'd be a hero! You only need tape, a pencil, and a fingerprinting card to get this badge at home. 
For this badge, there are just five requirements, and four of them are knowledge-based. 
Teaching younger scouts fingerprinting is a terrific method to establish a connection with them and assist them in earning their first badge because it is so straightforward.
#2. Photography
Before everyone started carrying a phone camera, earning the Photography merit badge was a little more challenging. 
A basic understanding of cameras and how to frame photos are prerequisites for earning the photography merit badge. 
You'll need to be prepared to clarify a few technical concepts to your counselor. However, you can earn most merit badges simply by taking pictures of objects.
#3. Art
In this instance, obtaining the Art merit badge is simple in either circumstance! This one requires a few extra tools, so gather at least four of the following before beginning:
Computer drawing or painting
You'll have a fourth medium to choose from in addition to your existing tools of computer, pen, and pencil for making art. 
It would help if you also went to a gallery, co-op, museum, art exhibit, or artist workshop to get the Art merit badge. 
Ask your counselor for suggestions; many provide an accessible entrance. On the contrary, the higher the ranking, the more difficult getting the merit badge will be.
The table below shows the badges and the difficulty rankings in no particular order.
| Merit Badges | Difficulty Rankings |
| --- | --- |
| Camping | 6 |
| First aid | 5 |
| Cooking | 7 |
| Hiking,  | 9 |
| Family life | 6 |
FAQs 
#1. What is the Most Challenging Merit Badge to Get?
Scuba Diving, Home repairs, and Communication are among the most challenging merit badges suggested by other Scouters. 
#2. What is the Hardest Boy Scout Rank? 
The Eagle rank is the Boy scout's most challenging and highest rank. It takes persistence and hard work to reach this rank. 
Conclusion 
Finally, once you join the Scouts, your rank has nothing to do with your age or grade. Instead, you acquire and show off the necessary information and talents to advance in ranks.
Every merit badge you obtain will teach you priceless lessons and skill sets you can use for a lifetime.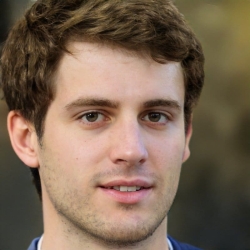 Latest posts by Josh Matthews
(see all)