5 Things To Do With Hiking Patches!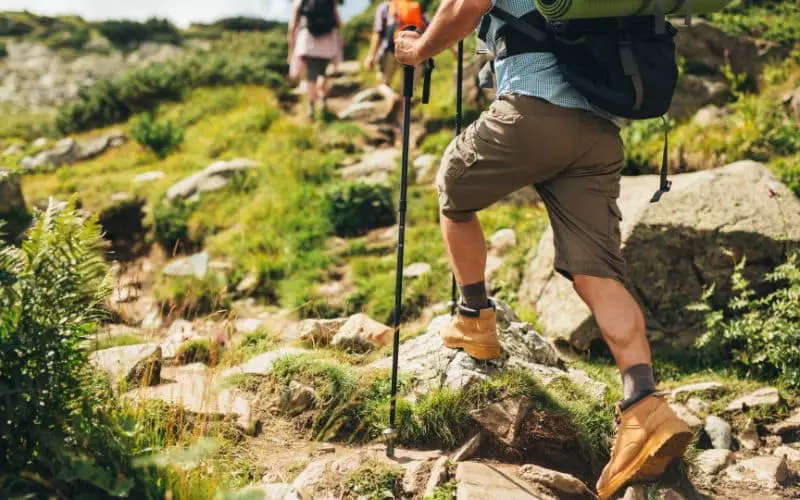 Hiking patches are pretty cool and a good way to keep track and make memories of the hikes you've completed. 
But, once you have a decent collection of hiking patches, the next thing is figuring out the best way to display all your hiking patches.
You can sew hiking patches on your backpack; you can also sew them on your hiking gear. Or you can display the patches on your refrigerator. Additionally, you can put them together and display them in a frame for your guests and family to see.
You must have put together a decent collection of hiking patches if you're a hiker. So, read on to find out what you can do with your hiking patches. 
What To Do With Hiking Patches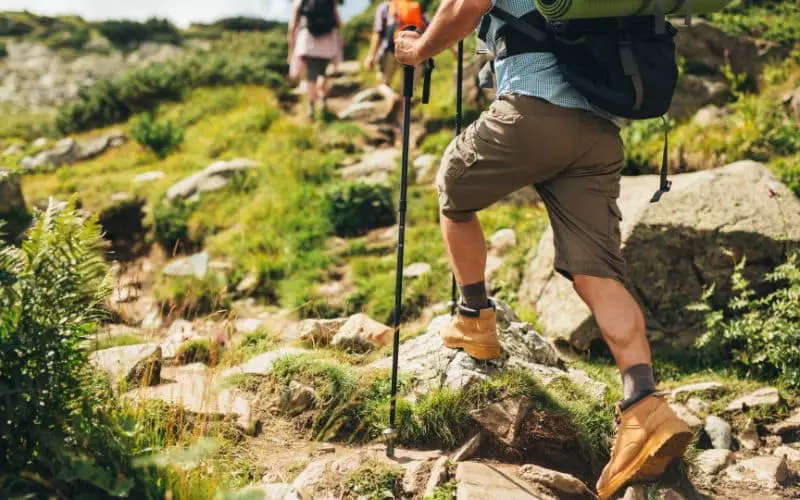 If you have a collection of hiking patches, or you're looking to start gathering, and you don't know what to do with them, here are some ideas on several things you can do with them. 
#1. Display The Hiking Patches On Your Home Refrigerator
Apart from the grocery list, there are some other things that you can do to make your fridge look cool and homier, and one of them is to display your hiking patches on it.
Use some hot glue to glue your hiking patch to a magnet and stick it on the fridge. And you can do it for as many stickers as you want.
This project is really fun, and when you complete it, it will look cool, much cooler than other regular fridge magnets, and you'll feel so good about your kitchen.
#2. Make Pins Out Of Your Hiking Patches
So, if you're unsure where to put your hiking patches or keep putting them on and removing them, there is a fun solution for you. Make pins out of the hiking patches. 
Buy some flat back pins if you don't already have any at home, pour some hot glue on the back of your hiking patch, attach it to the pin, and get yourself a pin patch.
That way, you can pin the patch onto any item you want. You can attach it to and remove it from your backpack, shirt, purse, and so on. 
#3. Make Your Hiking Patches Into A Keychain
It is handy and easy – get a keychain swivel with a ring. You'll need to make a hole in your hiking patch and add the keys you've already put on the ring.
You have a new keychain that will make it easier to find your keys. Not only will your keychain be unique, but you'll have a way to display the key.
#4. Sew Your Hiking Patches To A Jacket Or Your Hiking Backpack
If you want to display your patches on the hiking trail, you can sew the hiking patches on the jacket you use for hiking or on a backpack.
You can show other hikers how much you love the outdoors. The patches will look great even if you're not showy. 
You can sew the patch on the front or the back of a regular jean jacket, even if you're not wearing it to the hiking trail. 
#5. Use The Patches To Make A Wall Hanging Or A Glass Frame
Finally, you can take a plain fabric and sew your hiking patches. Alternatively, you can put the fabric in a glass frame and hang it anywhere.
How Do You Display Hiking Patches?
If you've been hiking for some time, you most likely have a decent collection of hiking patches.
And it's always great to display hiking patches. Luckily, there are some fun ideas on how to display hiking patches. 
#1. Stick Them On Your Backpack
It's a common way that many people display their hiking patches. You can use some glue or sew it in the backpack. But glue is preferable.
It is even better to display hiking patches on the backpack that you use for hiking.
It can motivate you as you take on hiking challenges. But you can also stick it on a regular backpack. 
#2. You Can Make A Patch Board
It's simple but beautiful, so you only need a plain wide board. Then, use some hot glue or any glue to fasten the patches to the board.
When you've got all the patches on the board, you can hang them anywhere you like. In the living room, the bedroom, or even your office if you like.
The good thing about using a board for your display is you'll always have room on the board to add to your collection whenever you get a new patch.
#3. Display The Patches On A Hook
With a hook, you'll be able to display more patches, and the hook is more compact. You can use a key ring or any other ring you find.
You can use a nail to make holes in the patches. Make holes in the patches and fix all of them to the key ring. Boom, you're good to go.
Using a hook is very convenient. Heat the nail on a stove and pierce the patch carefully. You can hang your hook on a backpack, a purse, or any other place you want. 
#4. Display Patches In Your Cubicle Or Your Locker
These are good places to display your hiking patches if you're working somewhere with a locker or a cubicle. 
You can use some glue or attach your patch to a magnet, then display it in your locker or cubicle. Always make sure that you don't do any damage to the surfaces themselves. 
#5. Display Patches On Your Jacket
A jacket is a very good place to display hiking patches. You can sew or glue the patches to your jacket. It's even cooler if you use a hiking jacket, but you can also use any regular jacket. 
#6. Make A Pillowcase With Your Hike Patches
It's a tad creative but a great way to display your hike patches. With a pillowcase, it's best to sew the patches to the pillowcase so they won't come off and get lost.
You can use a plain material with very light color tones so that the patches will stand out. You can also make a smaller pillowcase so the patches will be prominent.
Also, you can leave some room on the pillowcase as you keep adding more to your collection as you go along.
#7. Poster Board 
This solution is simple, and you can easily display it on your home or office wall. All you need to do is get a frame, and you can use some hot glue to fasten the patches to the board.
You can also use store-bought boards and refinish the boards if you don't like the store designs. 
#8. A Patch Quilt
Finally, you can make a patch quilt. A patch quilt is especially useful if you're a camper or want to give yourself a rewarding task.
You can also make it out of your kid's patches and gift it to your child for camp, picnics, or other outdoor activities. If your child loves the great outdoors, they'll appreciate it.  
Should You Keep Hiking Patches?
It would be best if you kept hiking patches. As a hiker, you must keep your hiking patches. Hiking Patches are to hikers what trophies are to athletes.
Some hiking programs award patches to hikers who can hike certain trails.
Patches are awards that hikers receive for doing well on various hikes, but they're also a form of encouragement to hikers.
You can take one look at your hike patch, and you'll remember some of the more challenging hikes you've been on and feel encouraged to do even more.
Additionally, some patches are usually given to hikers for their hard work and resilience, as some trails are very difficult to climb. 
So, if you get a reward for your hard work, it's only fair that you get to keep it. Also, some people, especially children, climb just for the patches.
And if you can get enough patches to start a collection, you'll enjoy it. And you can use your patches to design your backpack, a jacket, and other things like your room or your locker.
But while some people like to display Patches, others don't like to get patches. And when they do, they prefer to keep them hidden in drawers.
So, are there any advantages to displaying hiking patches, and what is it? Let's see.
| Advantages Of Displaying Patches | Disadvantages Of Displaying Patches |
| --- | --- |
| They're fun to look at | You can lose them, especially if they're on a key ring. |
| You have all your patches in one place | They can take up space in your locker or cubicle |
| They add beauty to your backpack or jacket | |
Conclusion
If you have a collection of hiking patches and you're not sure what to do with them, there are several options you can explore.
You can make a quilt or a board, put them on your fridge, or sew them onto your jacket or backpack. Always sew the patch when you can, keeping it on the fabric longer.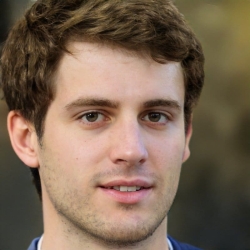 Latest posts by Josh Matthews
(see all)