Do KOA Camping Cabins Have Electricity? (Let's Find Out)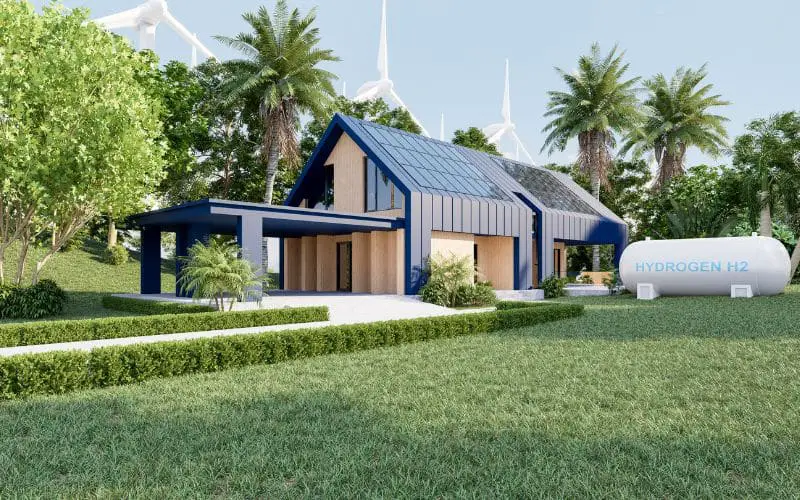 Campers in America and Canada love Kampgrounds of America (KOAs) because of the amazing amenities and experiences it promises.
There are different KOAs across the United States, but campers can always count on their consistency and reliability at every campsite.
However, some people, especially first-time visitors, wonder if their electricity is also constant in the cabins across all the campsites.
Luckily, you're in the right place if you're wondering whether KOA camping cabins have electricity.
Some KOA camping cabins have electricity, and others might not include electricity in their package. For example, the deluxe cabins have electricity and air conditioning, while the regular cabins may or may not have electricity. Generally, the possibility of enjoying electricity at KOA campground cabins depends on the package you can afford.
In this article, I'll explain how reliable the electricity at KOA camping cabins is if they offer air conditioning and heaters and how comfortable they are.
By the end, you'll know how much KOA camping cabins cost per night and what to bring for the best experience.
How Reliable Is the Electricity at KOA Camping Cabins?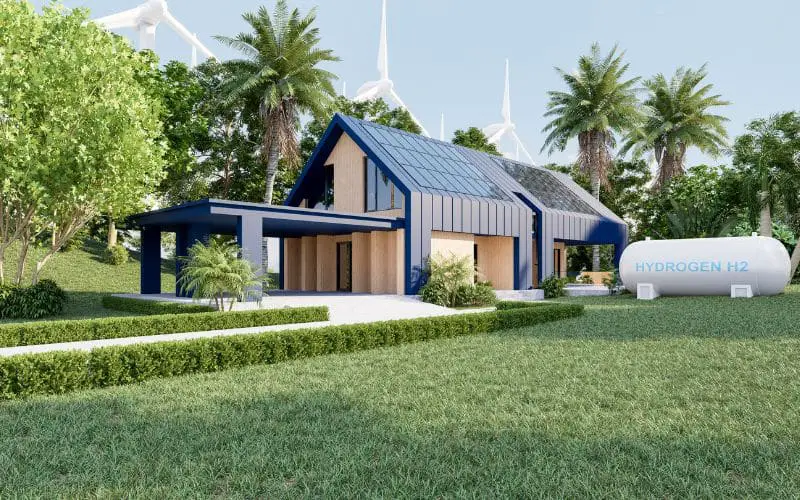 The electricity at KOA camping cabins is relatively stable because they support the working of various amenities included in the package.
For example, amenities such as WiFi, mini-fridges, heaters, air conditioners, and cable all require stable electricity to function ideally.
However, their electricity provisions cannot charge electric vehicles because of the unpredictable nature of their circuitry, which doesn't match the electrical draw of EVs during charging.
Also, the stability of electricity at KOA camping cabins varies from state to state, and it also depends on the package you pay for.
Despite that, the KOA camping cabins' electricity provider is sufficient for campers because campers will do most activities in nature rather than indoors.
How Much Does a KOA Camping Cabin Cost Per Night? 
The average cost of a KOA camping cabin per night ranges between $52 to $250, and the price varies because different types of cabins are available.
There are many cabins because of the several KOA campgrounds scattered across America, but you'll need a reservation beforehand to camp in one.
If the cabin prices are more expensive than what you're used to, you can opt for an RV or a tent space which costs much less.
Also, the cabin prices are defined by the number of people it sleeps and if it has a kitchen or bathroom included.
The highest number of people a cabin sleeps is six persons, but you can include children under 18 alongside six adults.
Below are the three types of cabins provided at KOA campgrounds to help you make a more informed decision:
#1. Single Room Cabins
The single-room cabins can only sleep two or three persons because it contains a queen or double bed and one set of bunk beds.
This cabin option also includes amenities such as a mini fridge, WiFi, electricity, and a change of sheets to last you during your stay.
There's also a lovely porch outside where you can relax and enjoy the beautiful views of the KOS campgrounds.
Usually, these single-room cabins are booked by couples who want to enjoy a swell time while camping.
#2. Two Room Cabins
The two-room cabins can comfortably sleep four to six persons because they contain two sets of bunk beds and a full bed.
As the name implies, this cabin option is made of two rooms that are side by side, but they're booked as one package.
A two-room cabin can include a patio or a porch depending on where you book your stay and the packages available.
This cabin option includes electricity, WiFi, mini-fridges, and sheets for your entire stay.
If you're camping with friends and family, this is the best option because it is economical and has adequate space to sleep eight people.
Another fun option this cabin provides is a lovely wooden swing on the porch that the whole family can enjoy while bonding.
#3. Deluxe Cabins
There are two types of deluxe cabins; one that sleeps four people and another that sleeps at least six people per night.
The deluxe cabin that sleeps four people has one bedroom, one sleeper sofa or bed futon, and one queen bed with linens provided for each night.
Meanwhile, the deluxe cabin that sleeps six persons has two bedrooms, one sleeper sofa, two queen beds, and linens for each night.
They also have a full or half bath, a toilet, and a fully equipped kitchen where you can heat meals or make meals from scratch.
Additionally, they are equipped with amazing amenities such as showers, refrigerators, cable with over twenty channels, WiFi, heaters, air conditioners, microwaves, fireplaces, and cooktops.
They also have patios with BBQ grills, café tables, swings, and in some cases, a gorgeous view of the beach.
The information above gives you an in-depth understanding of what you stand to enjoy at KOA camping cabins, but below are the exact prices per camping site;
| KOA Camping Cabin Location | Cost Per Night |
| --- | --- |
| British Columbia | $97.40 |
| Most of Canada | $82.00 |
| Wyoming | $84.00 |
| Wisconsin | $85.00 |
| West Virginia | $111.00 |
| Washington | $145.00 |
| Spokane | $74.99 |
| Virginia | $83.25 |
| Vermont | $133.00 |
| Utah | $56.50 |
| Alabama | $104 |
| Alaska | $108.74 |
| Arizona | $100 |
| Arkansas | $143 |
| California | $80 to $215 |
| Colorado | $68 |
| Connecticut | $98 |
| Florida | $117 |
| Georgia | $106 |
| Savannah South | $79.67 |
| Idaho | $120.44 |
| Illinois | $108.22 |
| Rock Island | $158.00 |
| Indiana | $90.70 |
| Hogback Lake | $130 |
| Iowa | $124.99 |
| Des Moines West | $77.99 |
| Kansas | $70.96 |
| Goodland Kansas | $52 |
| Kentucky | $111.32 |
| Bowling Green | $184 |
| Louisiana | $62.92 |
| Lafayette | $62.92 |
| Maine | $140.88 |
| Augusta | $95.94 |
| Maryland | $108.90 |
| Antietam Battlefield | $194.50 |
| Massachusetts | $178.46 |
| Cape Cod | $192.61 |
| Michigan | $151.11 |
| Minnesota | $63.50 |
| Rochester | $66 |
| Mississippi | $76.30 |
| Meridian East | $69 |
| Missouri | $124.33 |
| Branson | $165.00 |
| Montana | $86 |
| Nebraska | $141.59 |
| Billings | $85 |
| Nevada | $64 |
| Wendover | $60 |
| News Hampshire | $108.92 |
| Woodstock | $94.89 |
| New Mexico | $78.32 |
| Albuquerque | $69 |
| New York | $141.92 |
| 1000 Islands | $224.77 |
| Tennessee | $75.25 |
Does KOA Camping Cabin Have Air Conditioning and Heaters? 
KOA camping cabins are equipped with heaters and air conditioning to serve you properly, depending on the weather condition during your camping trip.
It's impressive that even the cheapest cabin options also have heaters, air conditioning, and other amenities to prioritize your comfort throughout your stay.
With this in mind, you'll never have to restrict your camping trips to summer or winter because those provisions cater to all weather conditions.
How Much Does a KOA Camping Cabin Cost? 
A KOA camping cabin costs between $50 to $250, depending on which state you make your booking and the type of cabin package you prefer.
If you're on a tight budget, you can settle for a basic cabin that doesn't include an indoor bath with a queen bed and bunk bed.
However, if you're on a more flexible budget, you can opt for the deluxe cabins, which cost more but have amazing amenities that make it homely.
You can also pool funds with friends or family and pay for a deluxe cabin with a full bath, well-equipped kitchen, fireplace, and beach view.
Alternatively, if you're on a tighter budget, you can book a cabin for the first few nights and then a tent or RV for the remaining nights.
This way, you can enjoy all the experiences the KOA campgrounds offer while remaining within your budget.
Are KOA Cabins Too Comfortable For Campers? 
KOA cabins have thousands of recurring visitors because they are camper-friendly and comfortable for campers of all ages that have experienced them.
Many campers that have had the privilege of staying in KOA cabins describe them as fun and homely because of the effort put into delivering comfort.
The cabins are also more comfortable than the tents because of the soft beds, electricity, heaters, air confirming, WiFi, and lovely porches.
Apparently, even camping novices fall in love with the views, comfort, reliable customer service, and amenities provided at KOA cabins.
The best part is that the standard and reliability of KOA cabins are consistent in every state across America and Canada where they're located.
What Do You Need to Bring to a KOA Camping Cabin? 
Several provisions are made on KOA camping sites to meet your needs during your stay, but you'll need some extra items.
Interestingly, on the websites of any KOA camping site in your preferred location, you can find a checklist that helps you prepare adequately for your stay.
However, you can use this article as a more detailed checklist that tells you why you need each item you're packing for the trip.
Below is a list of the things you'll need to bring to a KOA camping cabin;
You'll need to bring extra sheets even though they provide some; this is important in case you're unable to wash your sheets.
You can also bring an extra sleeping bag or pillow if you'd like to house more people than the beds in your room can cater to.
If your cabin doesn't have a fully equipped kitchen, you can bring cookware and utensils.
You can also bring board games, puzzles, cards, or books for entertainment.
Bring a portable grill, charcoal, and lighter fluid to enjoy a BBQ night.
You can bring food items like snacks that might not be sold on the camping sites.
You'll need mosquito repellent and insect sprays to keep bugs away at night.
You should also bring a small bag to pack supplies for day trips.
It's important to have a first aid kit in case of injuries.
If you're visiting during summer, don't forget your sunscreen.
You can also bring a mini sewing kit if torn clothes need repairs.
If you're packing light, you'll need to carry detergent to wash your clothes.
You should also bring trash bags to gather dirt and clean your cabin.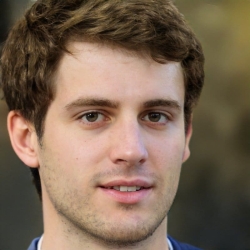 Latest posts by Josh Matthews
(see all)